Succulent Chicken Tikka Wraps
Hello everyone, I'm really excited about this great recipe from a new series of Anjun Anands, 'Indian Food Made Easy' (BBC1 Saturday mornings).  I gave it a whirl yesterday.   It was completely delicious and successful.  Really creamy (without cream or butter) but healthy and beautifully tender.
Once you gather the ingredients for the marinade it's just a matter of throwing everything in a bowl, stirring and cooking later, honestly foolproof!  You can make it as mild or hot as you like to suit your own tastes (this version is mild)
I always keep a good stock of herbs and spices so I had most of the ingredients already but even if you don't you could just buy one or two of the others and go with what you have.  For the marinade you will need, from L to R…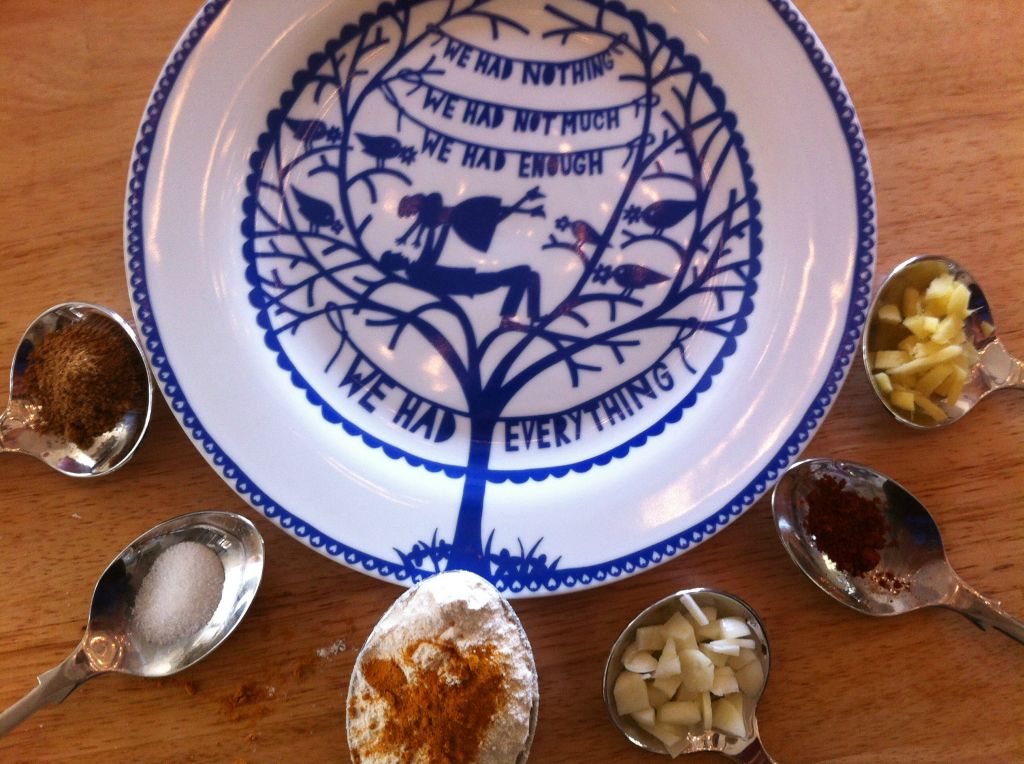 One tsp of garam masala, one tsp of salt, two tbsp of gram flour ( I didn't have gram flour so I used plain with a good dash of turmeric, one chopped clove of garlic, half to one tsp of chilli powder plus a one inch piece of sliced ginger (or use dried if that's what you have).
You also need a good pinch of fennel seeds & cardamon seeds…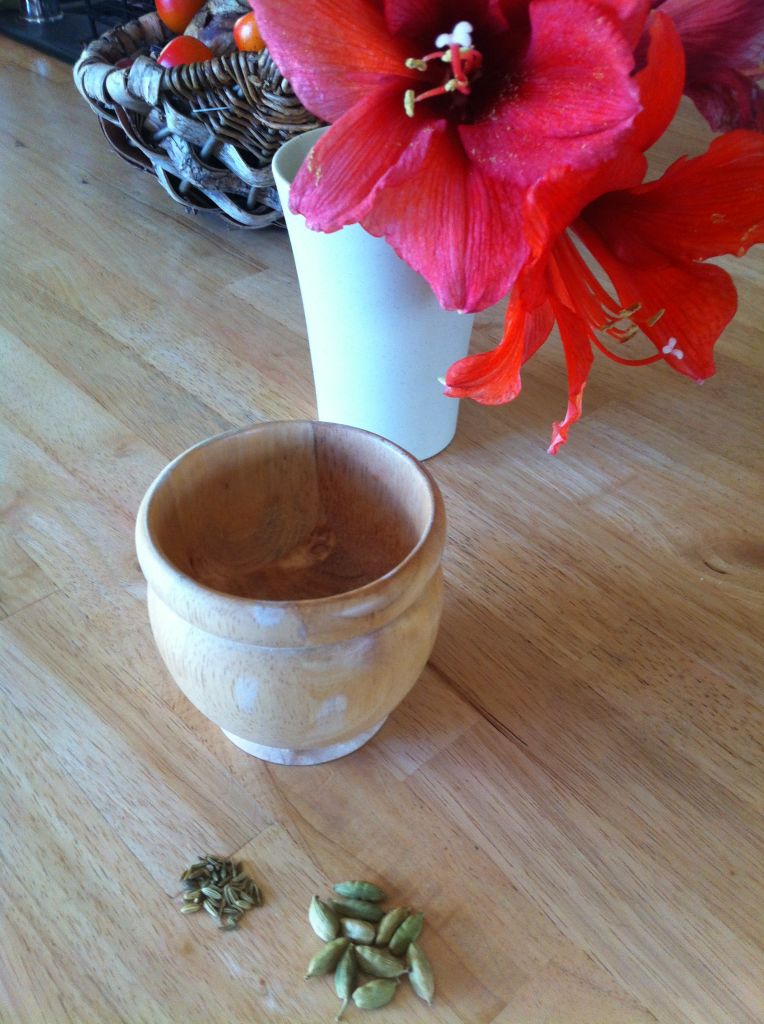 The fennel seeds are on the left here, cardamon pods on the right.  You have to break the cardamon pods and remove the seeds.  I mashed them together in this little bowl with the back of a spoon (must get a pestle & mortar sometime)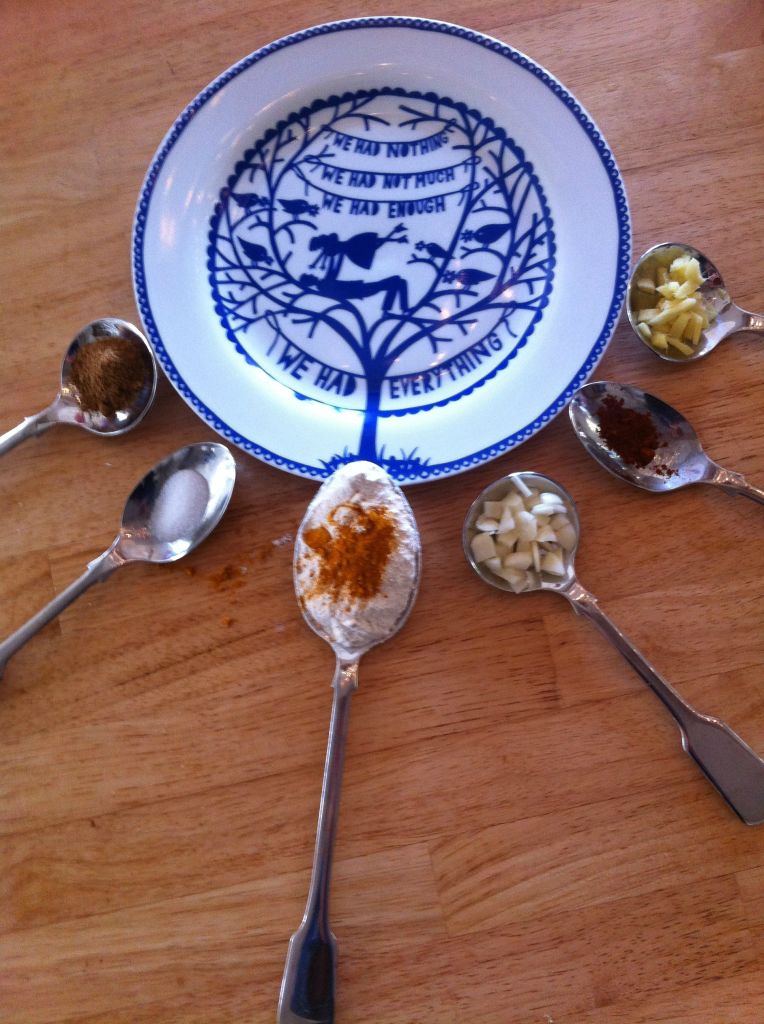 Other things you need for your marinade are about 30g of grated cheddar, one & a half tbsp of lemon juice, one beaten egg & 150ml of Greek yoghurt…
I was surprised at the cheese but apparently it's usual enough!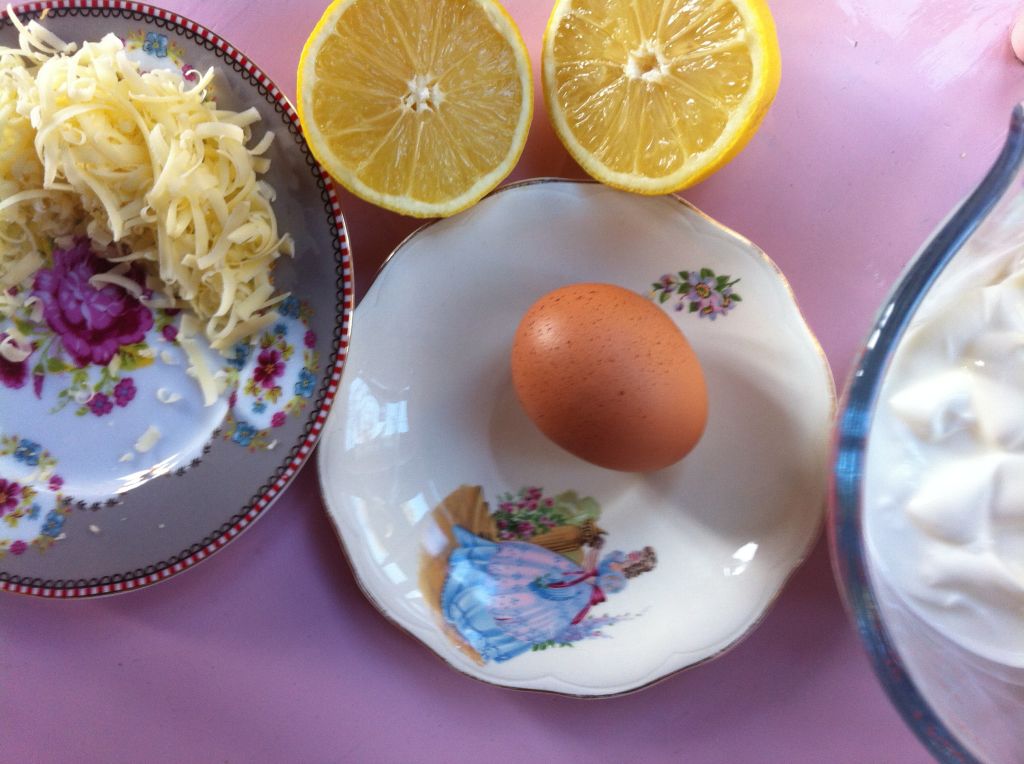 Now that you've gathered everything simply put it all in a bowl with two tbsp of vegetable oil…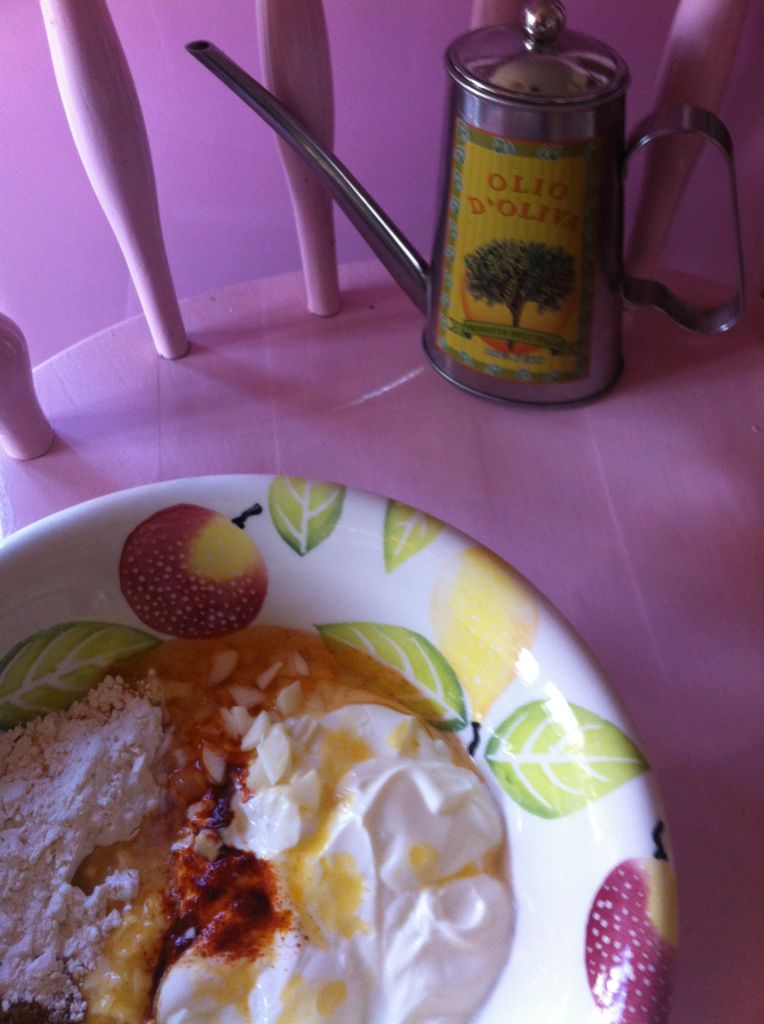 Stir the marinade ingredients & cut the chicken fillets into one inch cubes piercing well with your knife as you go.  Add the chicken to the marinade, stir in, cover and chill in the fridge for at least a few hours.  I made mine in the morning and left it in the fridge for about six hours. You could also leave it overnight if you want to.
Anjun grilled her chicken on skewers and basted it with melted butter whereas I baked mine on a wire rack over a baking dish lined with foil in the oven and didn't bother with the butter.  I just tipped the whole bowl onto the rack and roasted at 200 for 20 minutes.  Couldn't be any easier.
To serve I wrapped a packet of flour tortillas in foil and placed in the oven for the last 8 minutes of cooking time.
Whenever I make something new I always get the troops to rate it and they gave it 10 out of 10 which is highly unusual as they are so spoiled they tend to mark really hard : )
I will definitely be making it again soon only next time I will go a bit hotter : )
So what do you think, is this something you would try?  Please let me know how it goes if you do.  Did you notice the little strips of sunshine in my photographs?  First bright day for some time, lovely to see…

For Anjun's recipe please click HERE
---
---