Summer Fun & Entertaining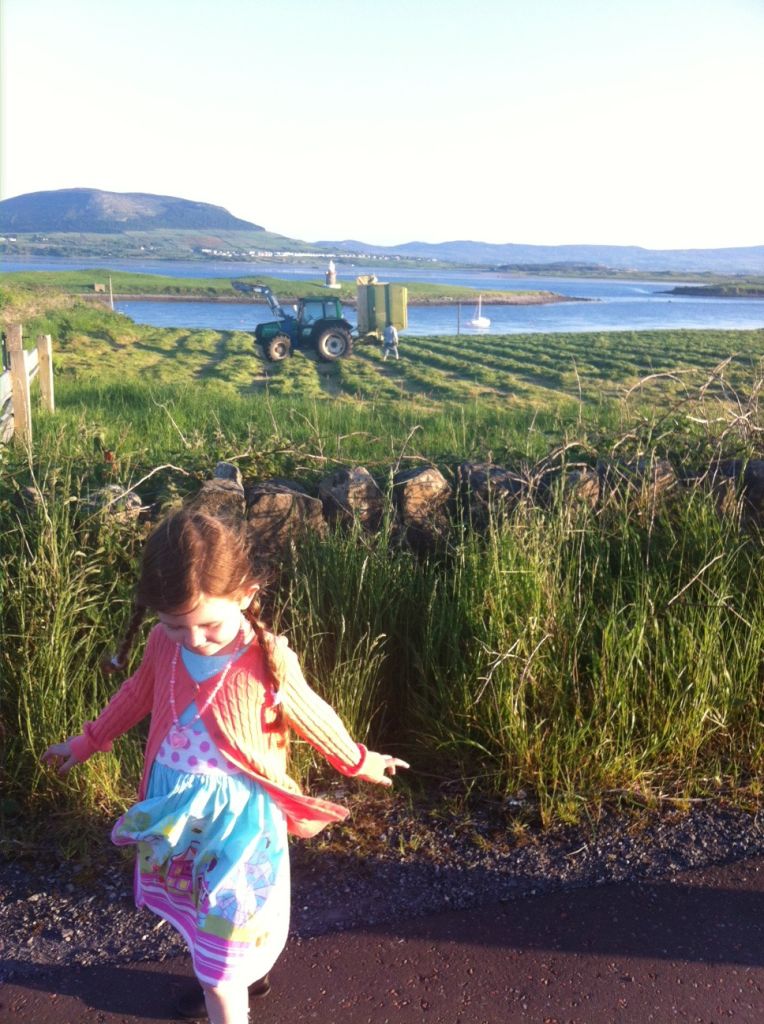 Hello everyone I hope your week is off to a great start. I'm neglecting the blog a bit at the moment for the simple reason of trying to fit years of summer into a handful of days so spectacular they deserve our full attention.
Firstly in honour of our suddenly summer Adrian took Friday off work. We packed a picnic, buckets, spades, other essentials and headed west to Sligo and Rosses Point for two blissful days by mountains and sea. I don't think I've ever seen our four year old as excited about anything as this, our going on holidays. It was heart melting to listen to her and watch her little face.
Making a picnic always makes me feel very much the mammy and the feeling is much stronger than when making dinner. I've just realised I've never done the romantic picnic thing! I think its that my frame of reference is the hay, the seaside or the bog and picnics invoke for me a sense of great excitement, nurturing or supporting of the work. I think of my mammy packing picnics for our days by the sea in Bundoran and so many memories of her and my granny packing picnics for those working at hay and turf, sandwiches, salads and tea of course.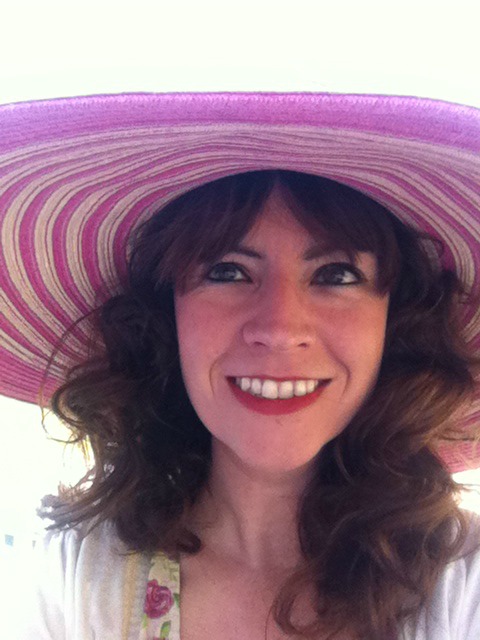 Home again, tired but happy on Saturday our thoughts turned to the barbecue we'd planned for Sunday. I'd planned the menu and done the shopping on Thursday but wanted to go through everything again.
Realising I didn't have any mint but needed it for a few dishes, I, not for the first time, called on my neighbour, health and well being guru Marie Bradley who very kindly dropped it over to me. Well, there followed a few glasses of wine, a great evenings chat and even a demonstration of 'the plank' which Marie makes look easy but I cannot do! To visit 'Marie Bradley Health Concepts' click HERE

As I posted on my facebook page last night I was so busy decorating and preparing food on Sunday that I didn't take ONE photo but I promised to share the menu so here it is…
From Nigella Lawson's book 'Forever Summer' given to me by my friend Kerry McClernon recently (thank you Kerry we need our own date soon : ) …
Griddled Aubergines with Feta, Mint and Chilli

Squid Salad with Lime, Coriander, Mint and Mizuna (I used tiger prawns & rocket instead) Get the original recipe HERE
Barbecued Sea Bass with Preserved Lemons (I used rainbow trout)
And…
Crispy Harissa Roast Chickpeas from the 'Wholesome Ireland' blog click HERE (thanks Caitriona : )
Turmeric Roast Cauliflower bites
Rosemary Roast Potatoes
Sweet Potatoes with Chilli, Cumin & Lime
Barbecued Balsamic Marinated Striploin Steak
Burnt to a Crisp Sausages
I enjoyed all the food and mmmmed and awwwwed my way through as I always do but the prawn salad and the fish in particular were my favourites. John remarked on how he'd never eaten in a place with no salt or pepper on the table and no one asking for them either! All the food was majorly healthy, satisfying and very flavourful.
And to drink…
Proseccco

Pina Coladas (soooo good)
Beer
And for dessert…only for Caoilfhionn there would have been no dessert but she'd made…
Raspberry and White Chocolate Blondies
So the guest list was…Caoilfhionn and Sean Brady and children and John and Edel McCartin and children. The children had a great time but even better the adults had a great time too : ) We sat in sizzling sunshine under paper lanterns surrounded by thousands of buttercups and ate and talked till there was nothing left.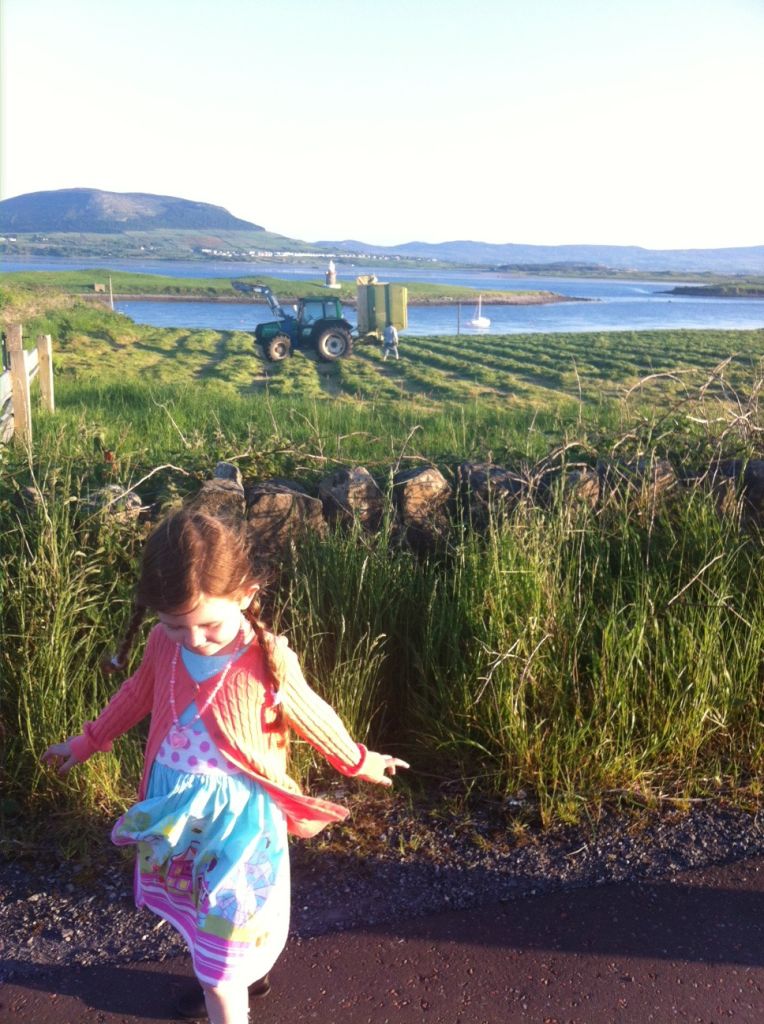 ---
---