Summer Joy & Simple Pleasures
Today on a whim we decided to take a spin and picnic to Rosses Point in Sligo with the two little ones fully expecting rain, wind and grey skies.
En route we had all of these, 'will it be sunny at the seaside?' Saoirse asked hopefully. 'No, but we will still have a great time' I replied.
Sooo imagine my surprise when we arrived at a sun filled Rosses Point complete with clear blue skies and calm Atlantic Sea!
Had we stumbled into some wonderful parallel universe?  The little ones took it in stride of course but Adrian & I were giddy with excitement!
Leaving the wellies, raincoats, umbrellas & scarves in the car (eeek!) we found a great spot for our picnic & felt like we were on a proper summer holiday.
Afterwards we walked & played barefoot on the shore in what can only be described as a total sensory & life affirming delight.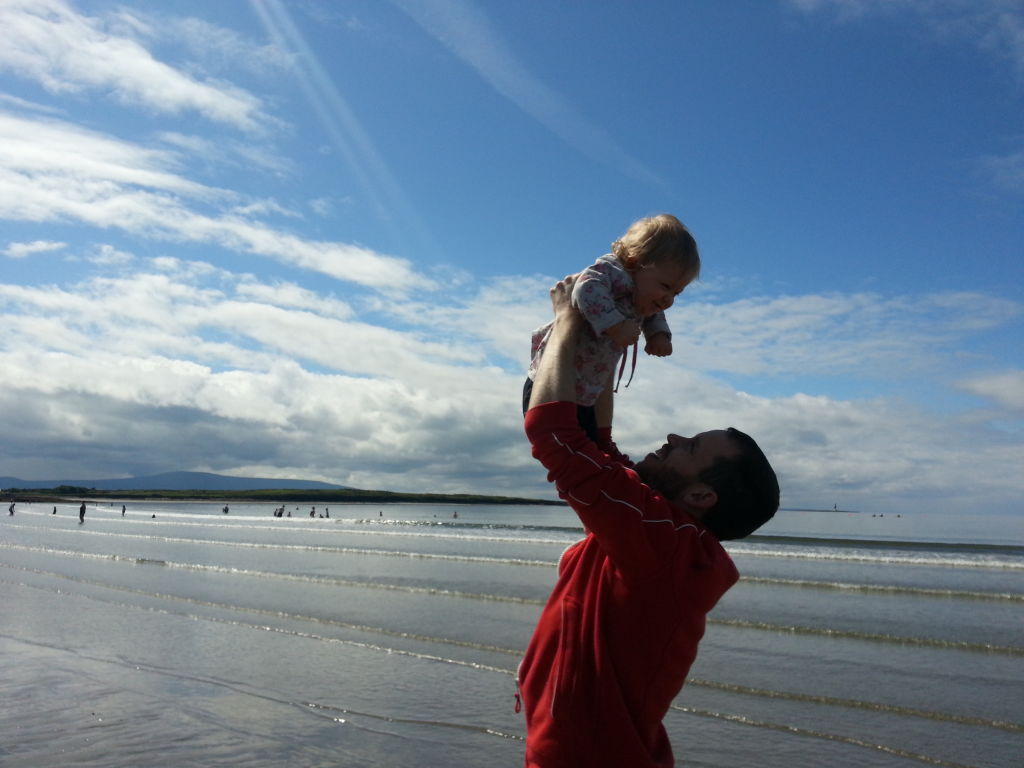 From the intense jewel like tones of Sligo Bay with its blue, navy and green like you've never seen them before, to majestic mountains, sea & sky merged in cerulean blues & frothy white, waves glittering with golden sunshine & smiling faces all around.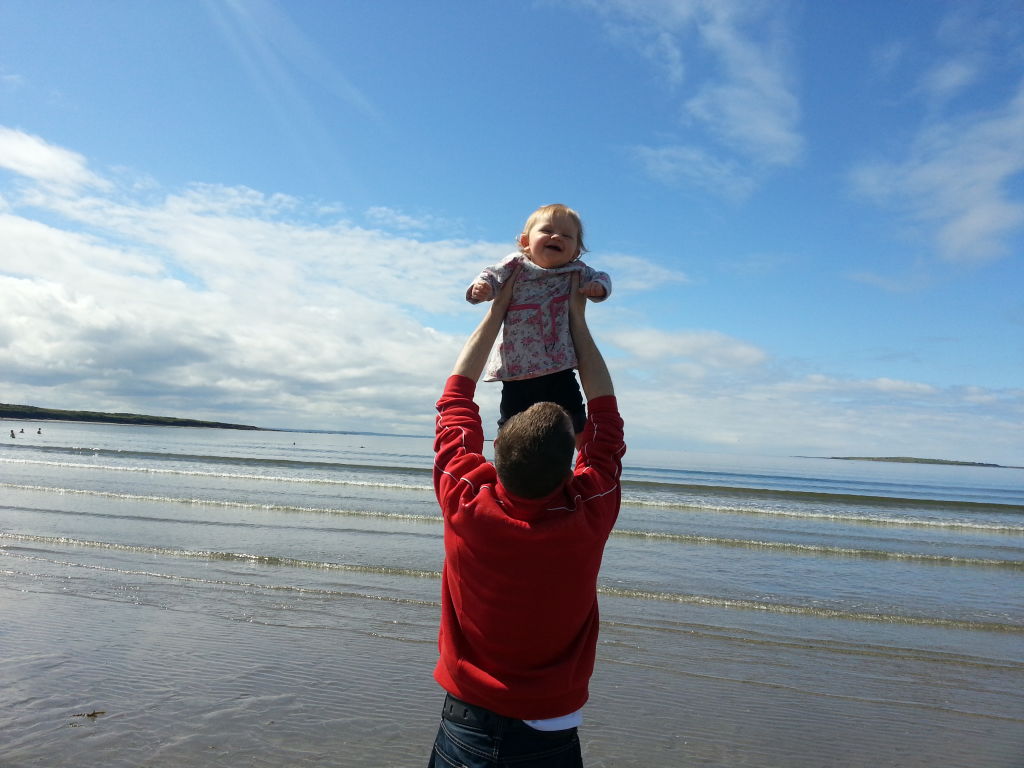 In their short lives I have never seen the little ones so happy or content.  Saoirse enjoyed a freedom of it being perfectly fine (and great!) to get wet, mucky & play with wild abandon while Sadhbh sang & laughed along with the sounds of sea and wind, mesmerised by the lapping waves.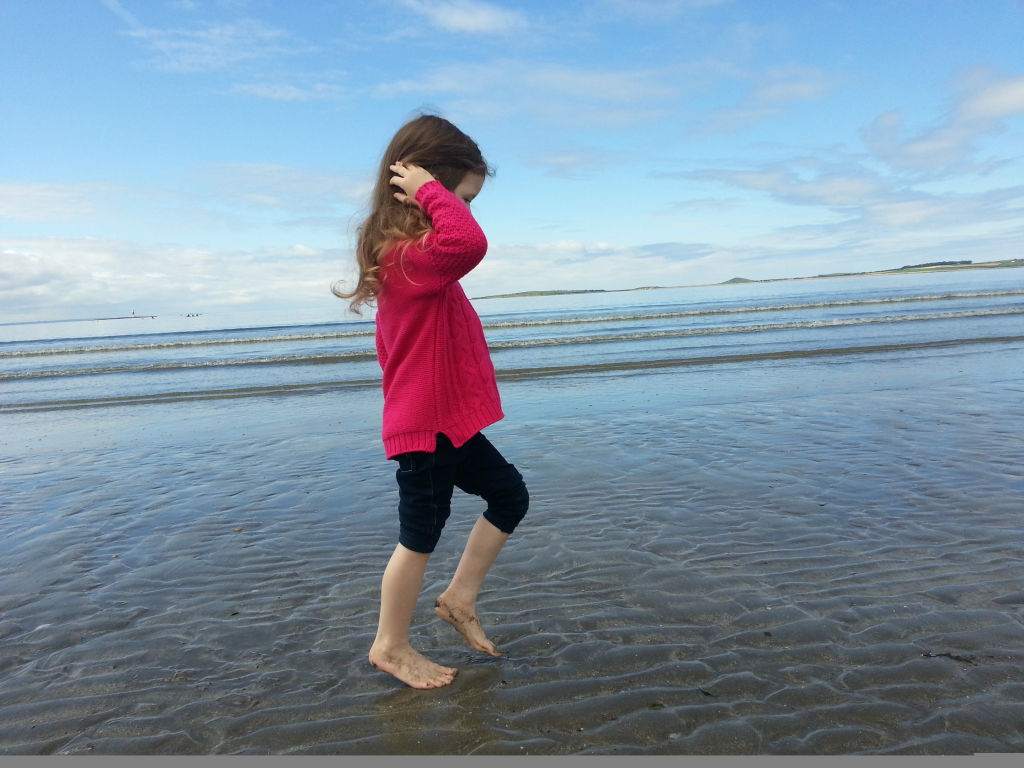 In the words of W.B. Yeats (from 'To a Child Dancing in the Wind')..…..
Dance there upon the shore;
What need have you to care
For wind or water's roar?
And tumble out your hair
That the salt drops have wet;
Before we left this paradise behind Saoirse & Adrian had a few rolls & tumbles down a grassy hill followed by some restorative (for Adrian!) ice-cream.
We loaded up the car and just a few hundred yards down the road pulled in at Austies Pub where we enjoyed a lovely dinner plus a cool glass of wine for me in the beer garden with yet more views to die for.
So hard to head home and break the spell but the day that kept on giving did just that and the girls fell sound asleep just as the dark clouds were gathering and Adrian and I chatted and listened to music the whole way back to Leitrim through the dark and driving rain.
<!–nextpage–>
---
---