Summer Solstice – Time To Come Alive
Dear friends, I'm sharing this post with a heart full of love for the wonderful community here at That Curious Love of Green. Those who have trusted me with their creativity, their fears and dreams and those who have reached out to support and encourage me on my own creative journey. I am ever humbled, inspired and fired by your letters, wishes, messages, and the trust you place in me. You make me feel like a lady of letters.
So from this point I say, lets all go together…
Many of you share my path. You tell me I inspire you, to be more open, more fearless in your life, with your dreams, with who you are, so it stands to reason, that everyone who does this helps someone else do the same. And THIS is where we find the courage we need.
There is a creative revolution taking place, I believe this is the next stage of our evolution, how we will heal and save the world. I believe it has to start with each individual, then it radiates very powerfully, beyond measure, beyond understanding.
We are all of us in peril all of the time so what can we do? The only thing we can do, come alive. It 'is' a choice, there are no exceptions.
I choose to keep going, to keep sharing, my writing, my painting, to keep being my authentic self. And as soon as I'm well again I plan to push my boundaries even more. I am scared so I know it will be great, I can't wait.
If you find yourself on the verge of living, of creating, I urge you to leap. Do it now so that when you do you won't have to feel so much grief for how long you waited. It's never too late.
Happy Solstice from the Green Isle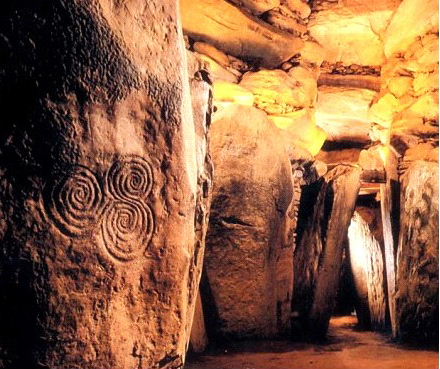 'The Rebelliously Creative {Summer} Solstice is upon us and it's time to depart from what we've gotten used to. It's the season to come alive and, like Nature around us, to live a fully expressed life.'
'Set fire to your constricting rules.'
Complement my post with this wonderful piece from Rebelle Society <3
---
---