Sunday last..Gardening & Dining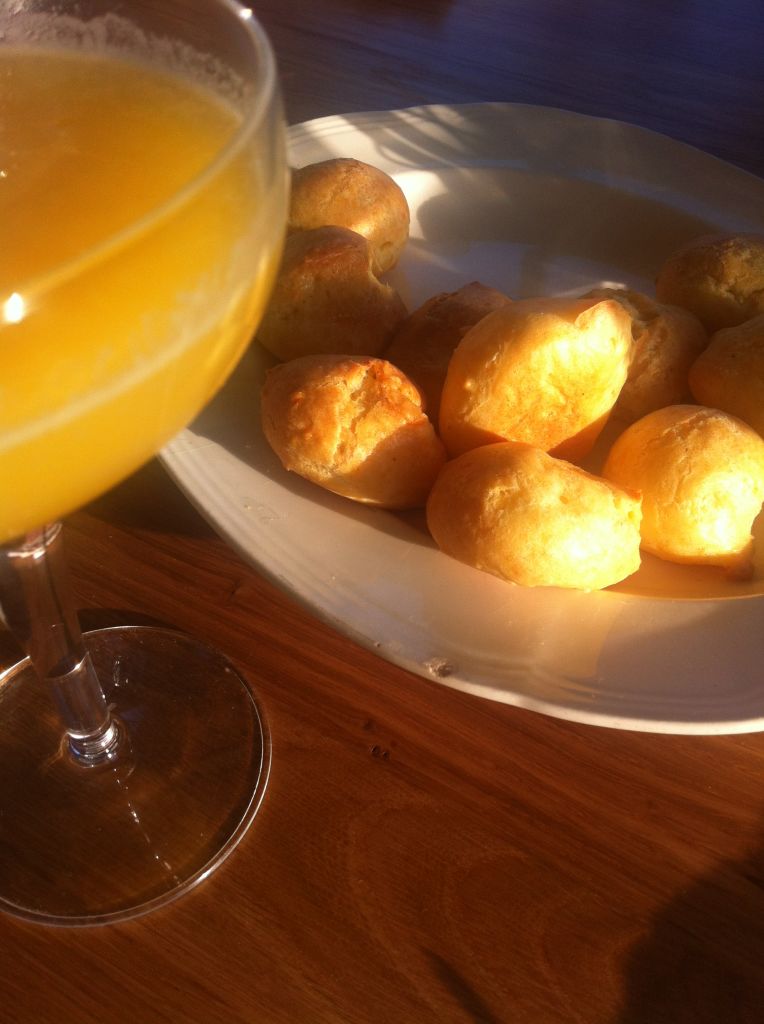 On Sunday last we started work in the garden and by that I mean we walked around talking about all we have to do and feeling properly inspired and daunted, well you would too if your veggie garden looked like this…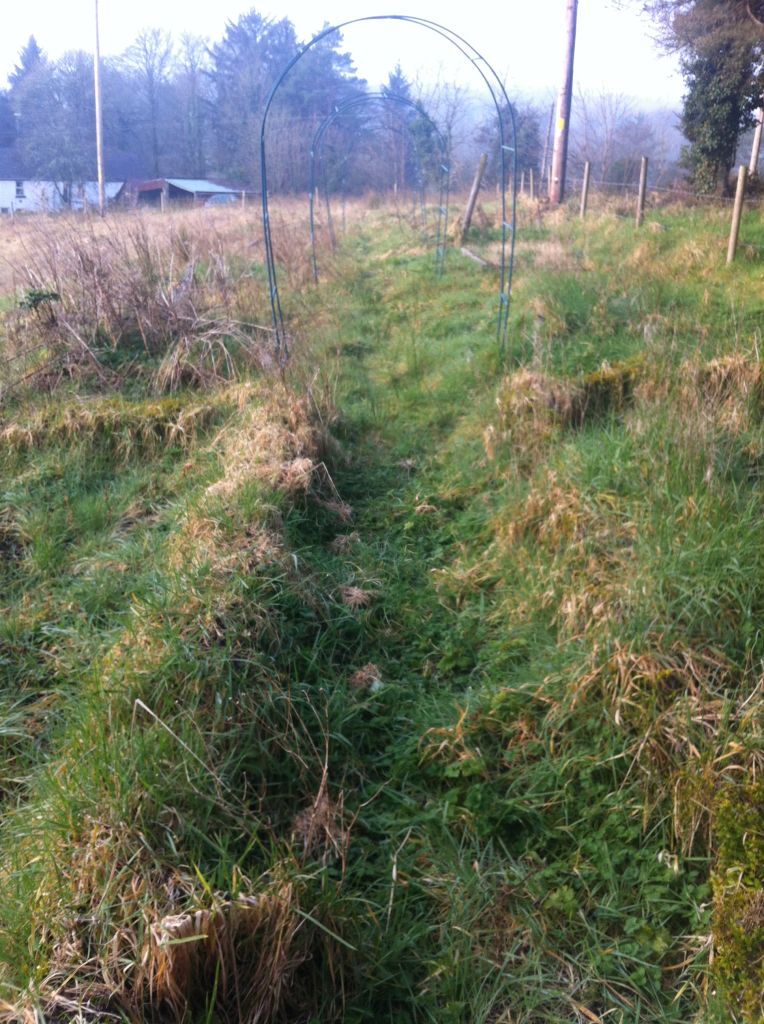 or from halfway down the other end…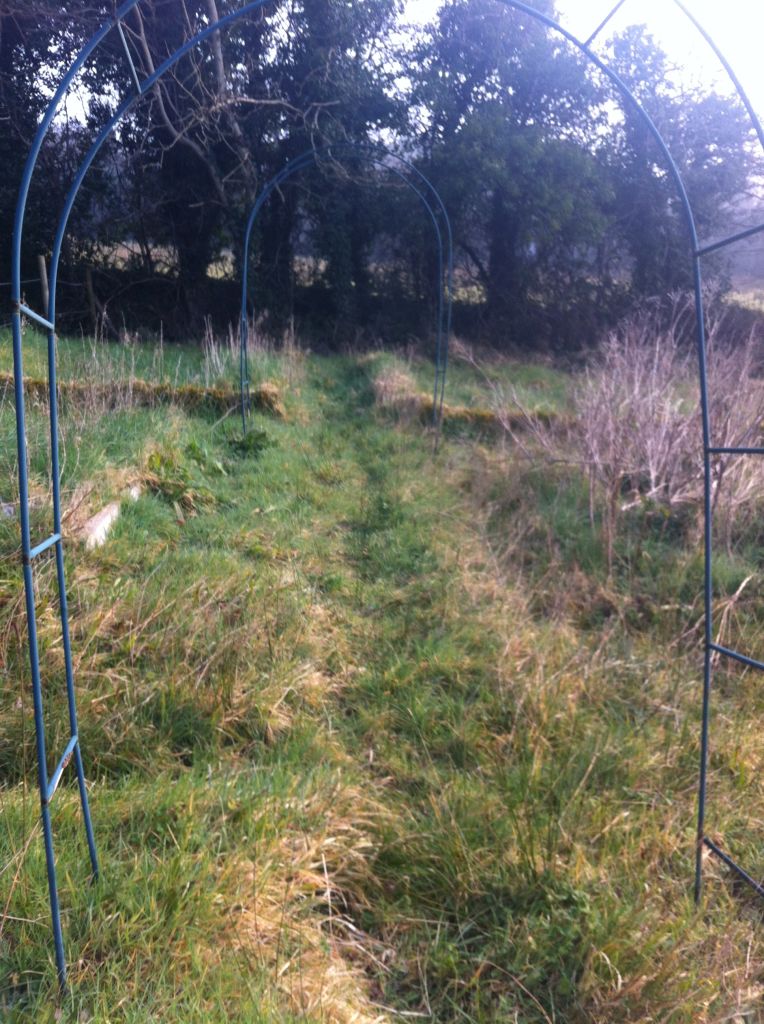 You can see the potential too right? It's hard to believe but just a year ago it didn't look like this at all. For three years we've pulled all kinds of lovely food from this unconvincing looking place.
I've said it before…It's like that part in the movie 'Out of Africa' when Meryl Streep says about the land 'every time I turn my back it wants to go wild again'…
The plan now is to dig the beds, add a few more ridges, put in a 'proper' path if we can get a bargain price somewhere on bricks or slabs and aim for our biggest vegetable crop to date.
I want to grow climbing flowers like scented sweet pea on the arches and in a surprising modern twist for me I would really like some of those large sculptural balls, one for the middle of each bed, if you can picture it?  The budget probably won't stretch to those but even so the arches, the raised beds, the painted bench and the lanterns hanging at the back will give plenty of structure and interest and I think it's going to look really lovely really soon…
Crucial to the plan is our new greenhouse…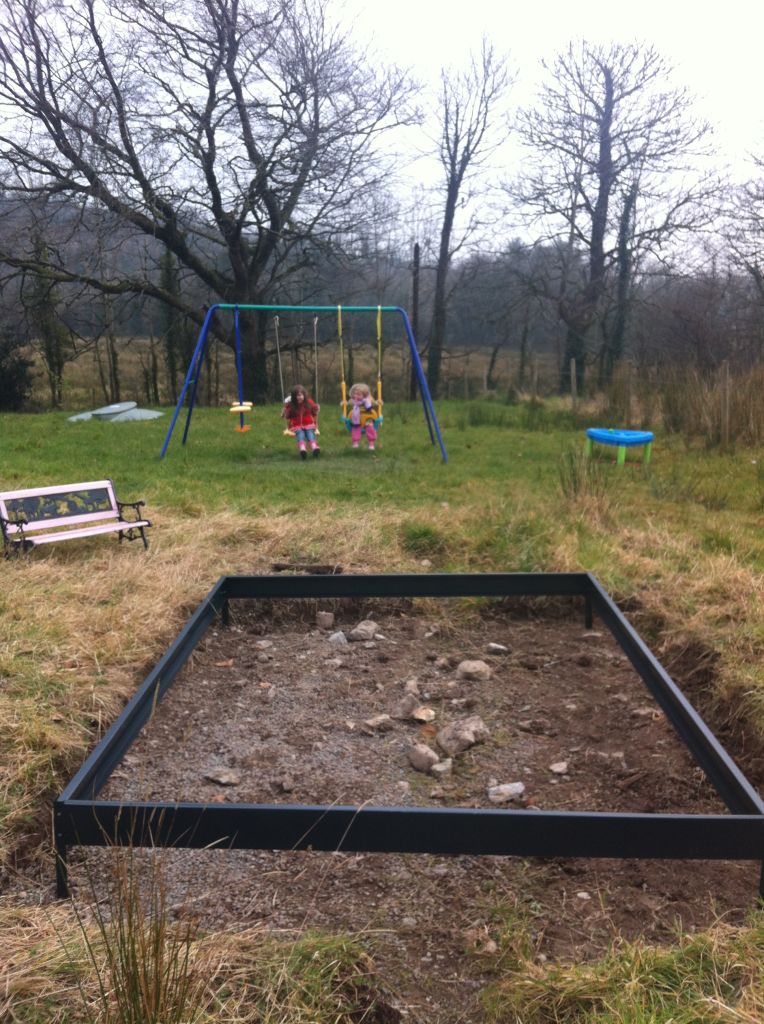 Will be the greenhouse, Rome wasn't built in a day : )
Until last year we had one of those plastic greenhouses but with wear and tear it became threadbare, gave up and blew away (really did!).
Our crop was seriously reduced to potatoes, onions, garlic and herbs. Hares and slugs ate the rest. I realise that probably sounds like a lot but in 2011 and 2010 we had  broccoli, courgettes, peas, carrots, parsnips, leeks, cabbage, beetroot and tomatoes too.
You really need a greenhouse of some kind to get seeds started before planting out or you can expect to lose a lot of them this way.
We saved up to buy a better one this year but you will be able to get a few years out of a cheap one if you're just starting out.
All we need now is time and weather, fingers crossed!
On Sunday afternoon we practically ran from the garden for dinner with friends Caoilfhionn and Sean at their house. Such a treat to be fed. I was in my element
We had Passion Fruit Bellinis, so delicious, sweet and moreish with that added citrusy bite from the fruit…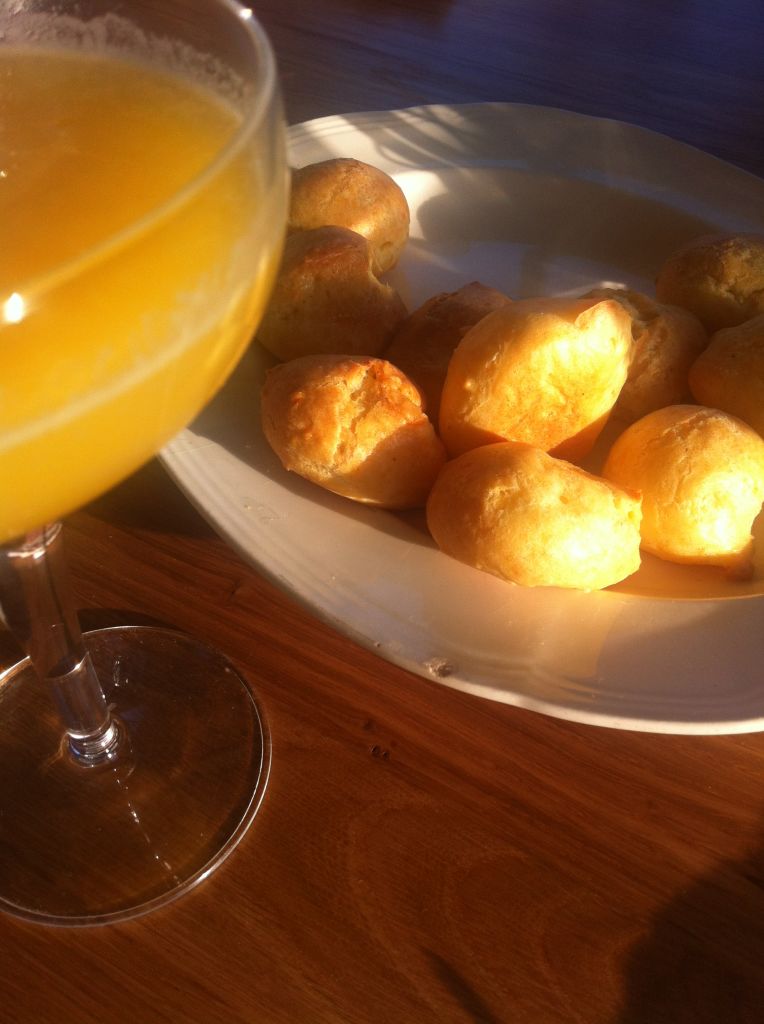 Little and light as air melt in your mouth cheesy bread rolls called Emmental Gougeres from Caoilfhionns book…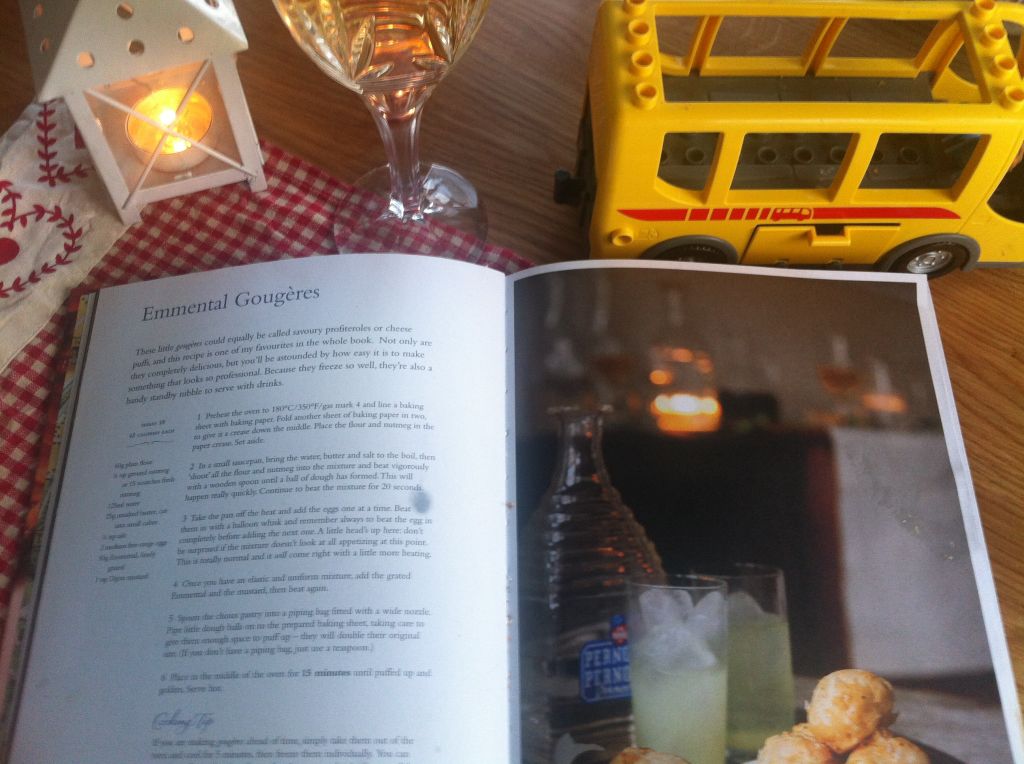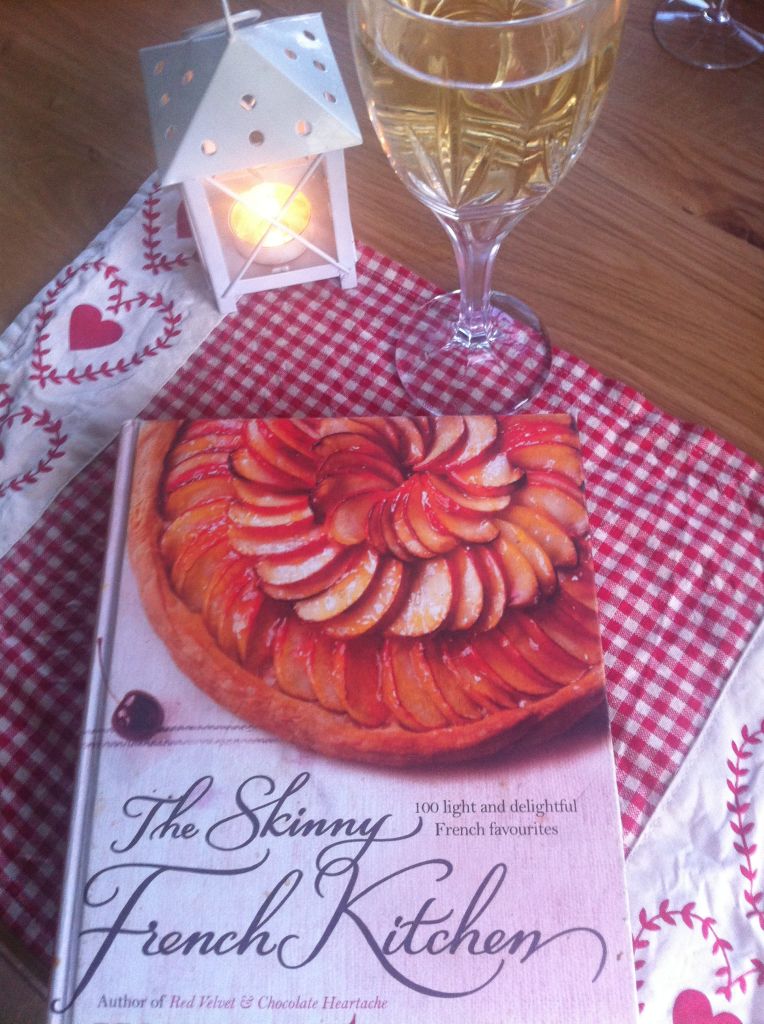 A luscious Pork with Blueberries dish from the Silver Spoon Italian Cookbook (sorry no photograph). Please don't laugh about the pork bit and right after my new resolutions too! It doesn't change anything in the grand scheme of things…and it was a party after all!
Dessert was probably the most beautiful I've ever tasted, a home made Key Lime Pie, a sublime conversation stopper. I loved the contrast of the lime with the light as air creamy topping and chocolate studded base. Simply put all the food was stunning and the sun shone, you could almost pretend it was summer, feel it's promise at least…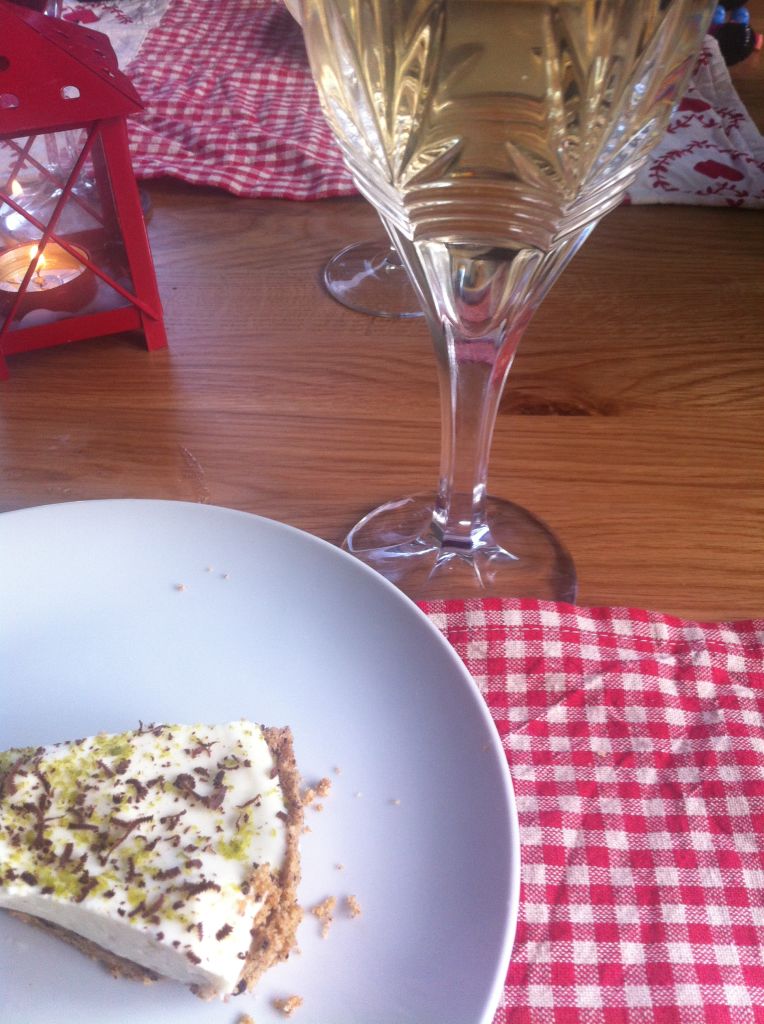 As if that wasn't enough we rounded the evening off with some English Daquiris made with gin, lemon juice, creme de cacao and ice…AMAZING and the children? The children were so quiet it was as if we or they had headed out for the evening! I highly recommend having friends with children the same ages as your own…and friends who can cook like Caoilfhionn can, and my goodness can she : )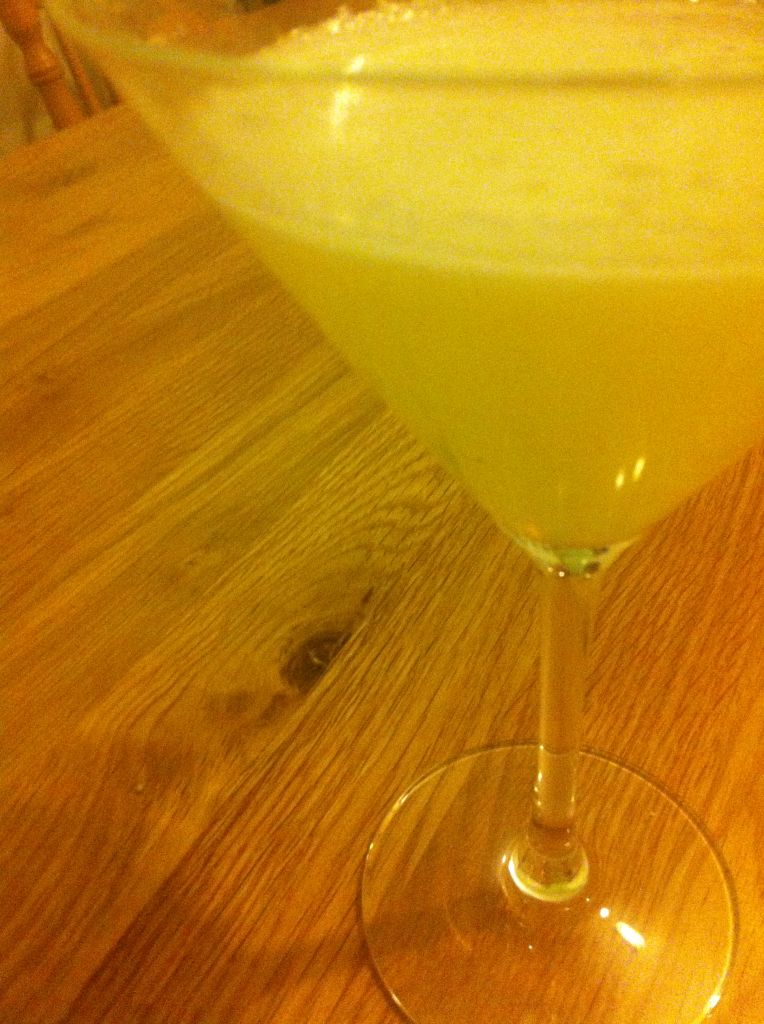 ---
---