Sweet Sweet Chilli Salmon
Hi all, first off I want to apologise to the non fish eaters for bringing yet another fish dish to the table and I promise to have something different soon.
Just last night I made a gorgeous Chicken and Veg Pilaff using some of my store cupboard essentials but I had to have a long sisterly chat in the middle (as you do) and didn't get the pics I needed.
Luckily I had taken a few pics of the salmon dish we had on Tuesday so I'm bringing you that for this evening instead…
Now, if you have problems, as I used to myself, with the smell or handling of fish never fear! Did you know you can buy salmon fillets that can be fried straight from frozen?
Maybe I was the last to know that…
I buy mine in Lidl, it comes as two fillets in a black cardboard box so look out for that one it's really good and solves any smell/texture issues if you have those plus it makes this even more of a store cupboard meal when you don't have to buy fresh every time. NOTE: Since writing this piece I discovered the health dangers of farmed salmon and now I only every buy wild salmon which is safe to eat and widely available.
This recipe for Sweet Chilli Salmon is from one of my favourite chefs, Bill Granger and his book 'Everyday'.
Bills food is so lovely, zingy and fresh and several of his recipes have become regulars in our home though the best thing I can say about this particular one is that everyone likes it, even non fish loving people have eaten it for me so it's a keeper : )
This is also one of my 'go to' store cupboard meals.  Simply substitute the fresh coriander for dried, leave out the spring onions and use a lemon instead of a lime or all brown sugar instead of caster & brown!
For the link to my store cupboard essentials click HERE
You will need…
For the salad:  Spring onions, Frozen peas, Coriander
For the sauce:  3 Tablespoons each of Brown Sugar, Caster Sugar, Fish Sauce  and Water plus the juice of one Lime and some Chilli Flakes (to suit your own taste)
Salmon fillets & Egg Noodles
It couldn't be simpler…
Boil the peas, leave to cool and mix with chopped spring onions and coriander.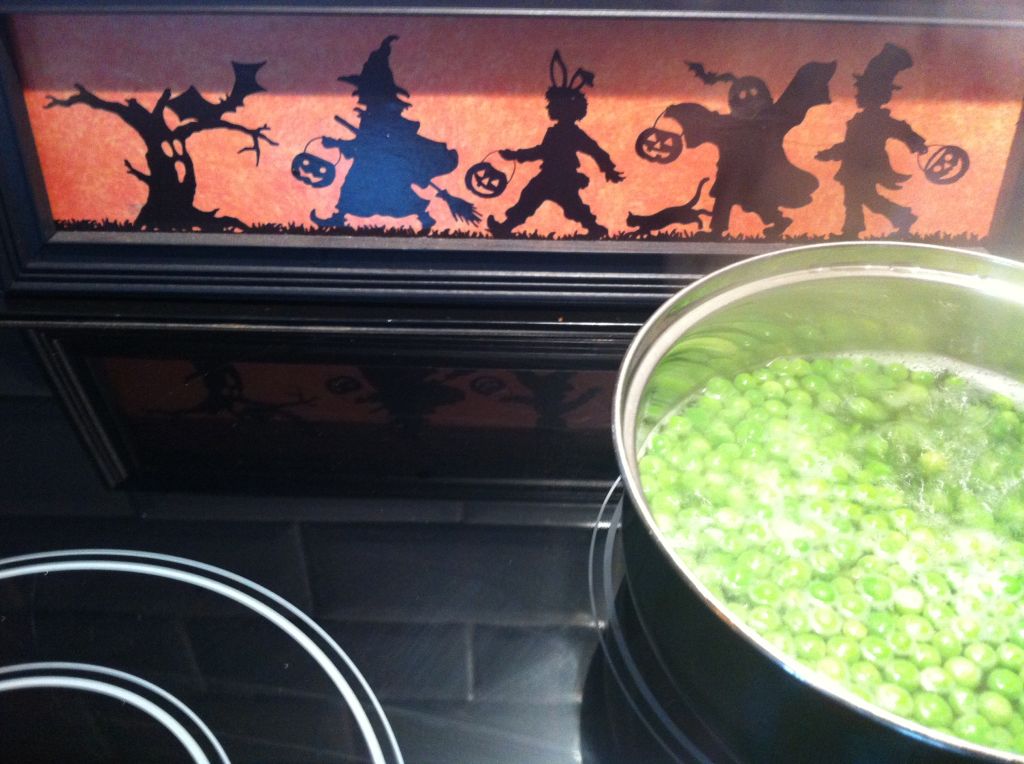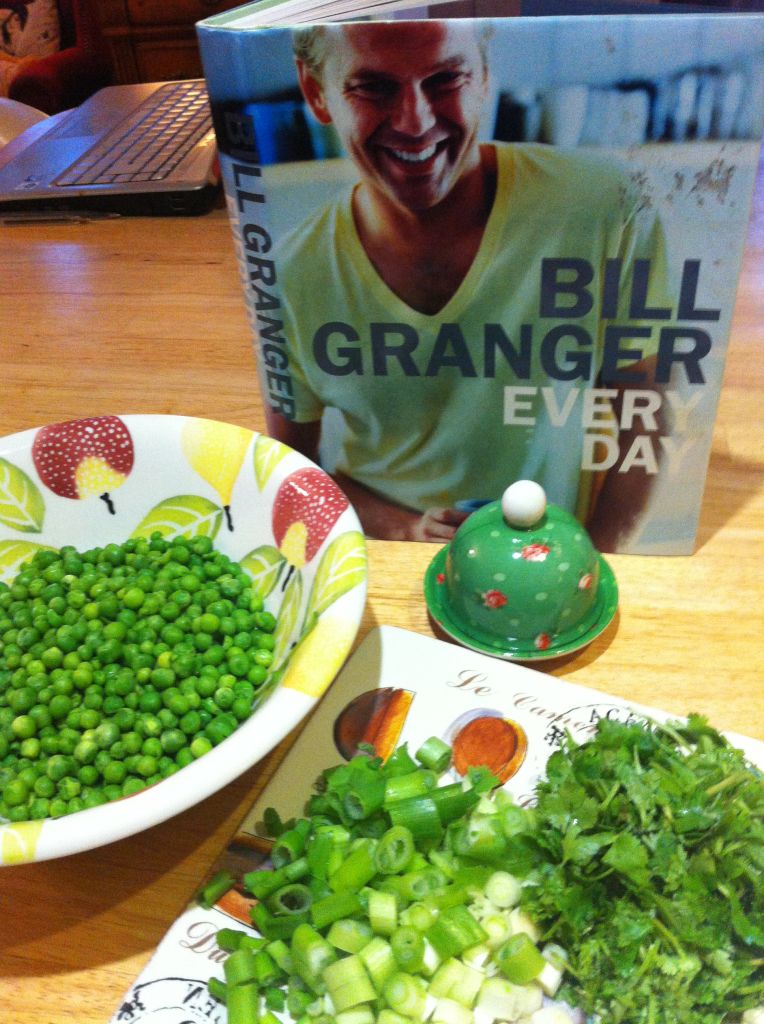 Fry the salmon, 4 to 5 minutes each side on a hot pan for fresh or 15 minutes in total for Lidls (cook from frozen salmon)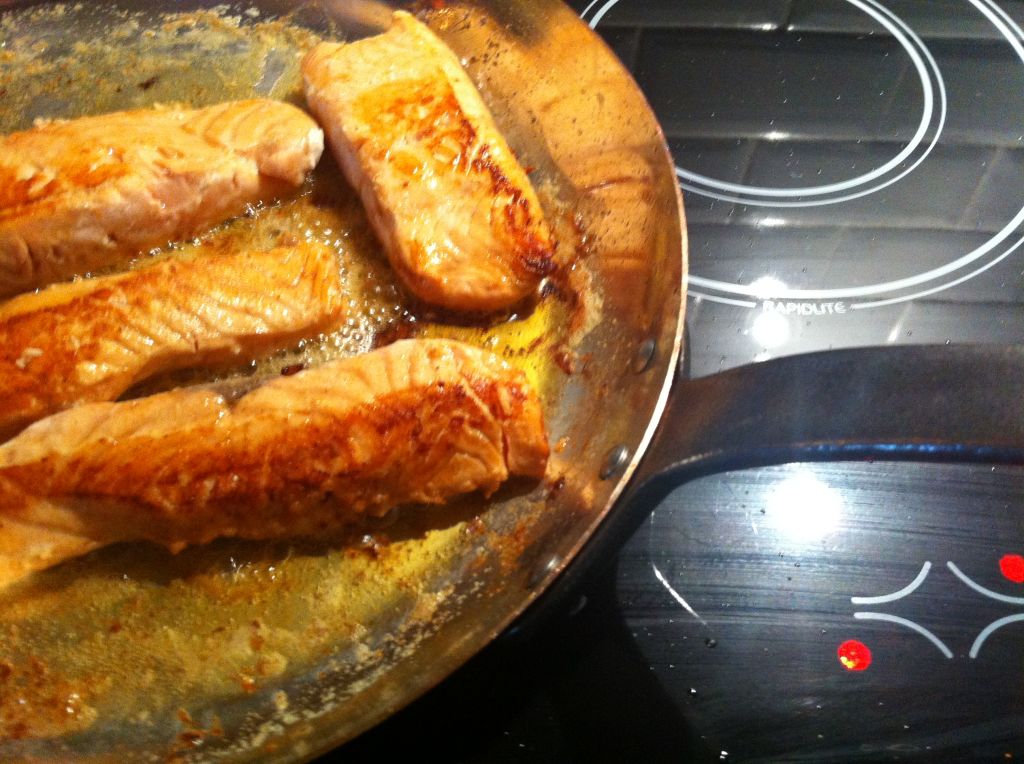 While the salmon is frying stir the sugars and water in a small saucepan over a low heat until the sugars dissolve then cook over a medium heat until golden.
Remove from the heat and stir in the fish sauce, chilli flakes and lime juice.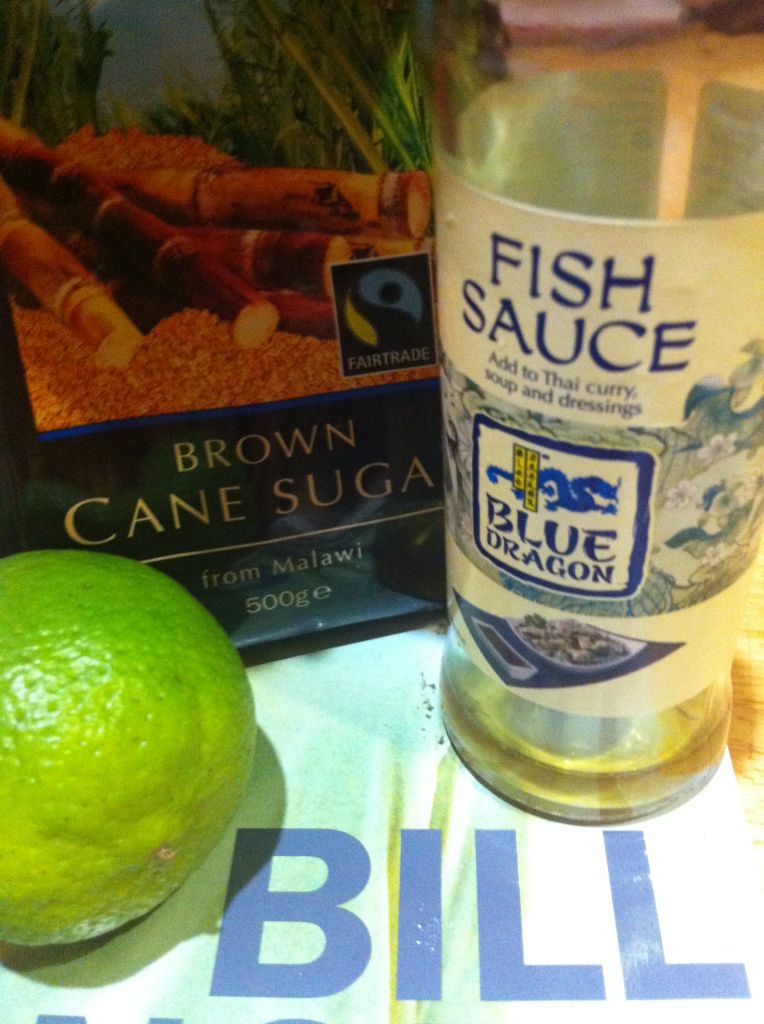 Plate up the noodles, top with the salad, the salmon and pour the dressing over the top and that's it, delicious!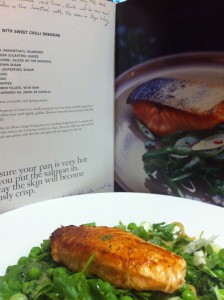 So do you think you might make this?  If you do and it goes well let me know!  If you make this and it doesn't go well we should blame Bill…just a thought… I love Bill really.
Chicken & Veg Pilaff coming soon…
---
---