Tea Among the Falling Leaves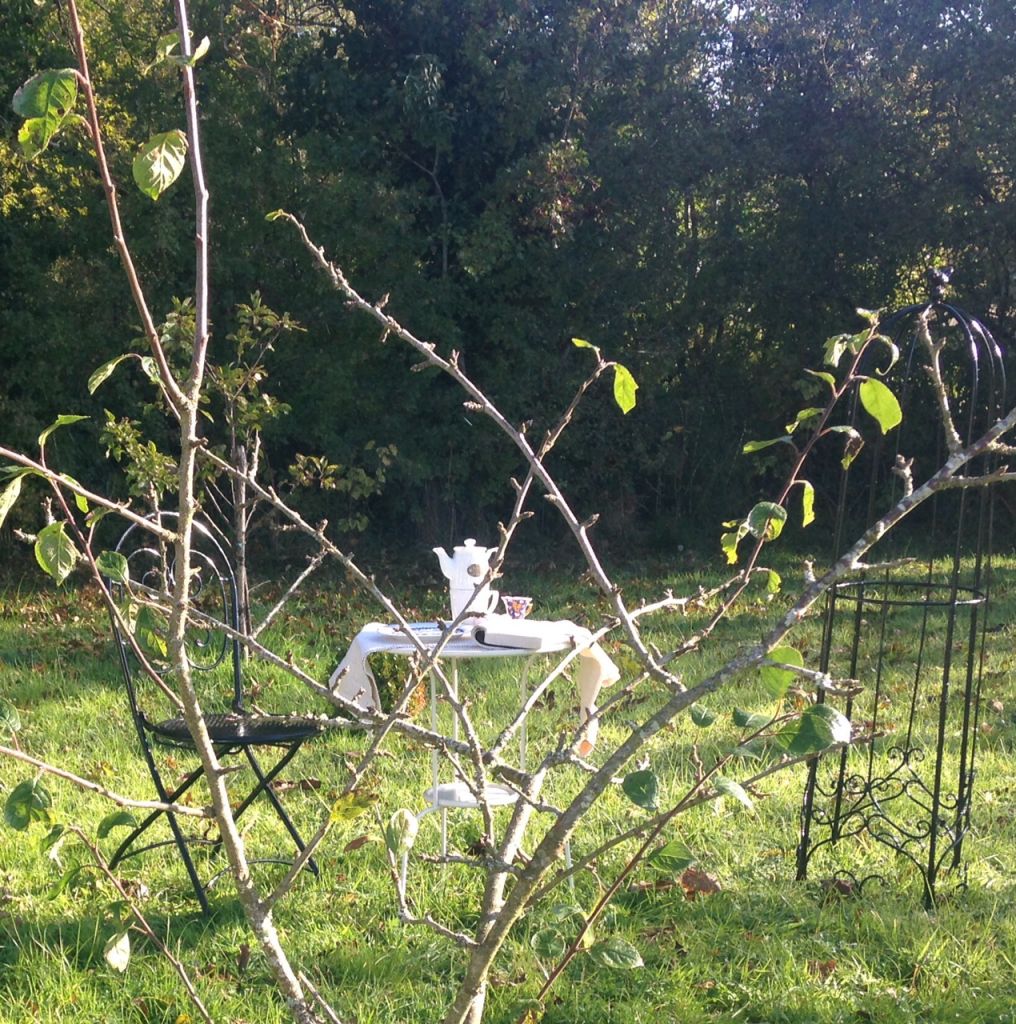 Tea among the falling leaves and streaming light, in Ireland, in October.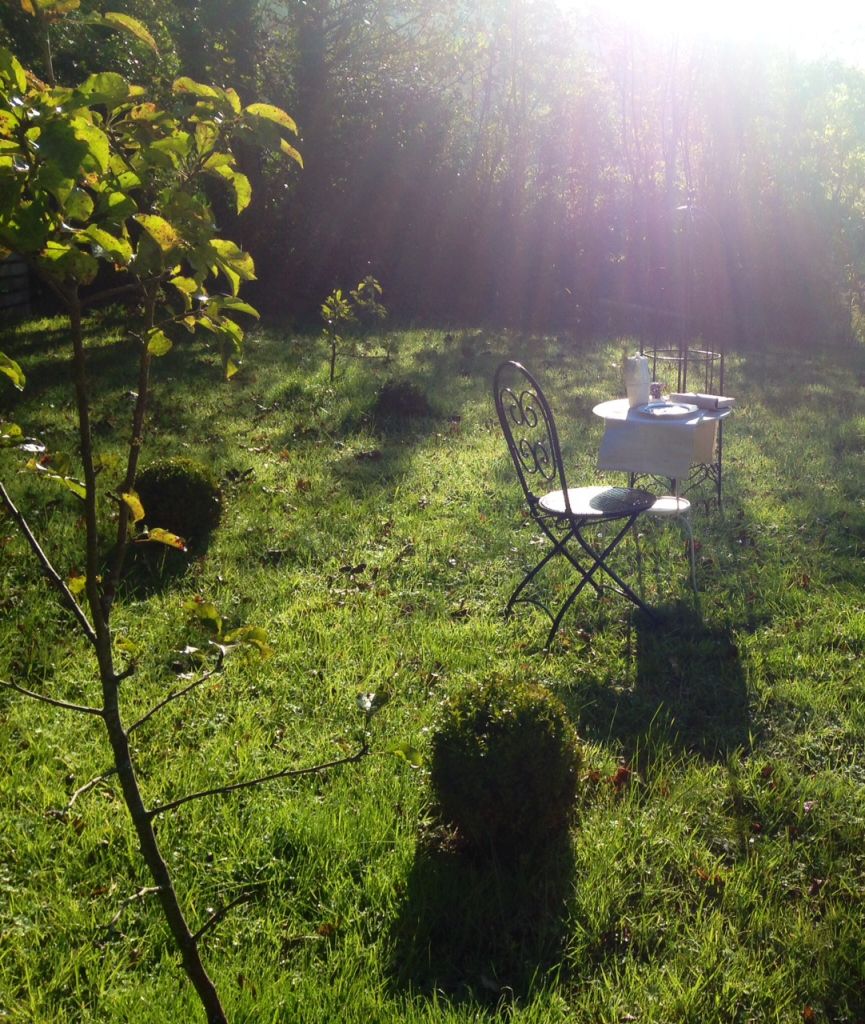 This is our orchard, it's a baby orchard still. In the middle stands an obelisk surrounded by a circle of topiary balls I like to imagine the humorous giants they could be one day. A circle of fruit trees surround them, they're young but already leaning and twisted with that ancient feel you get where orchards dwell.
All gardens should be romantic, wild and mysterious with only faintest memories of man.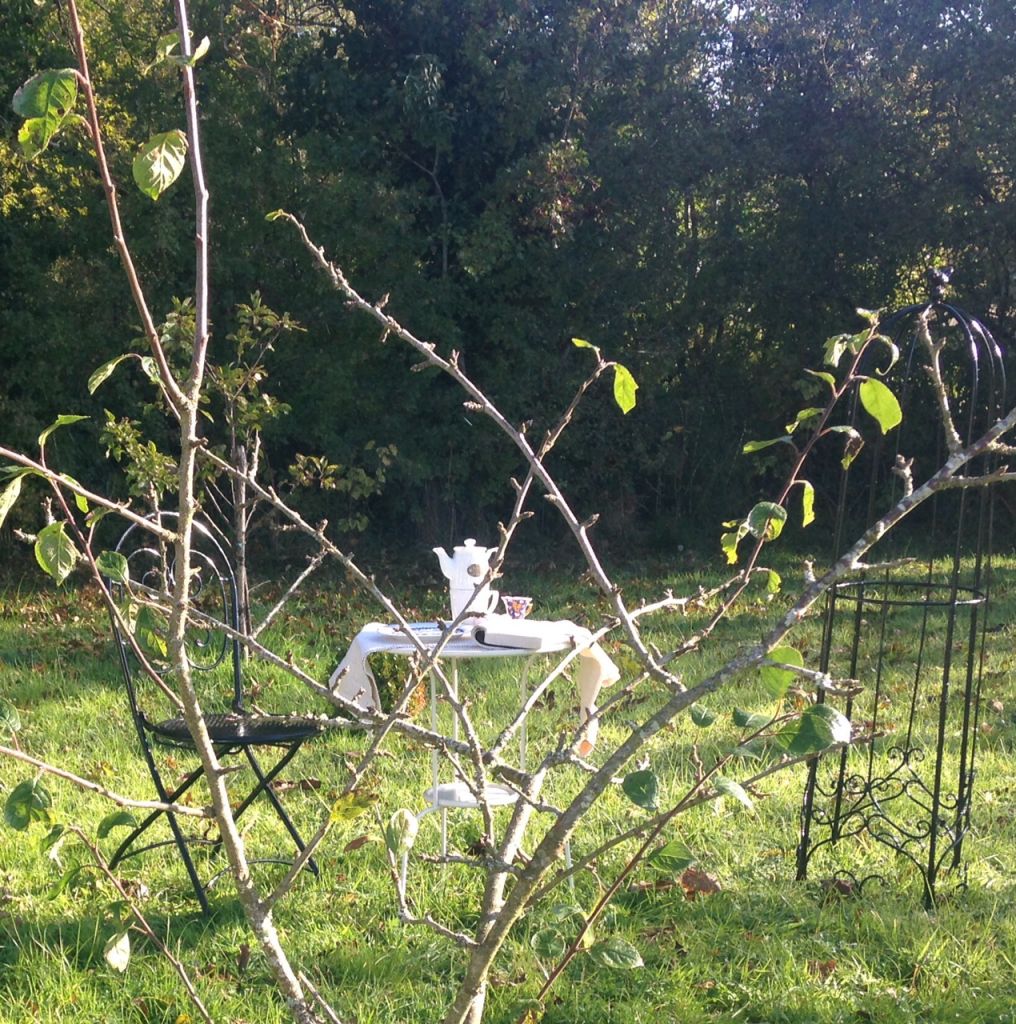 I love to read in the garden even though it is impossible because the birds and the breeze keep stealing my attention.
I'm not really reading, only dreaming.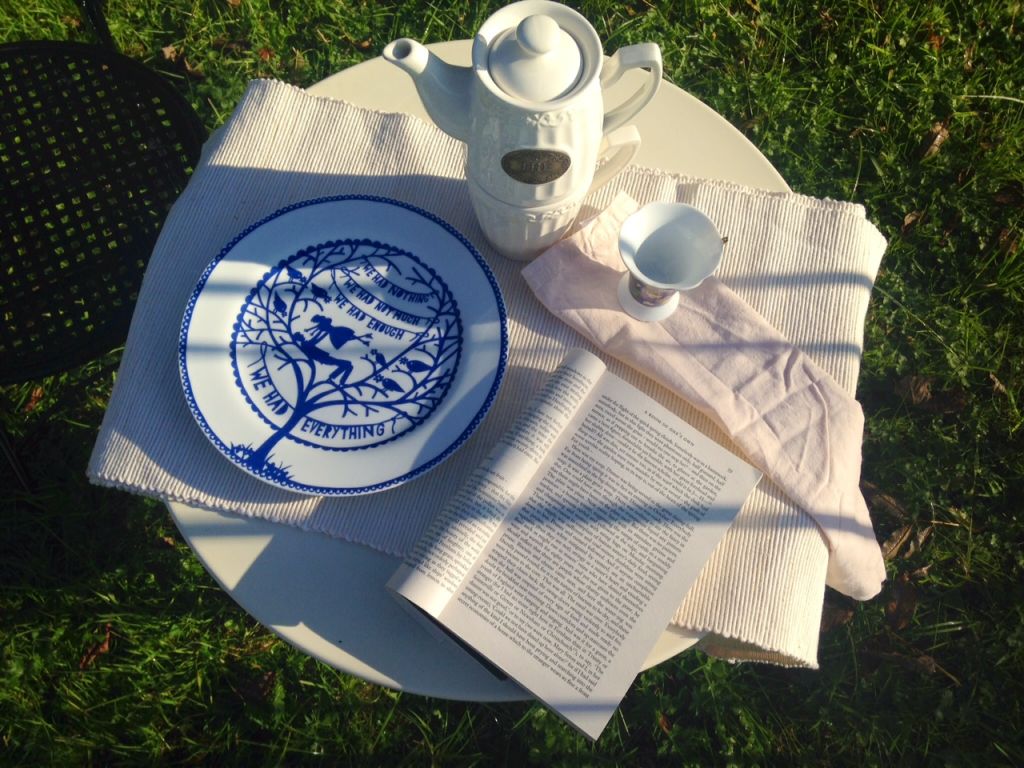 Here's the copper beech tree we rescued from the verge of the lane. He's little but he's hardy and happy, I mean look at him! Proud as punch is he, glowing and growing. One day he will reach 50 metres/160 ft…
Maybe in a hundred years someone will find an overgrown obelisk, ruined and wasted among these giant hedge topiary shapes, are they balls? How humourous!
Overhead the beech and the apple trees will stand tall, impervious.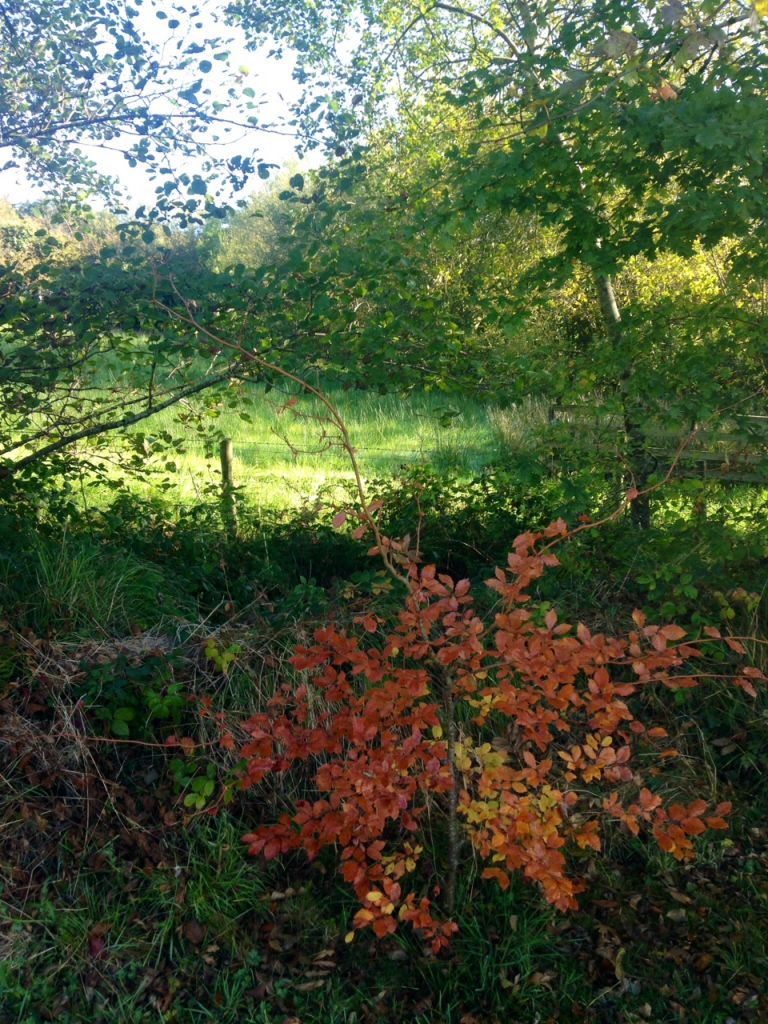 Work in progress…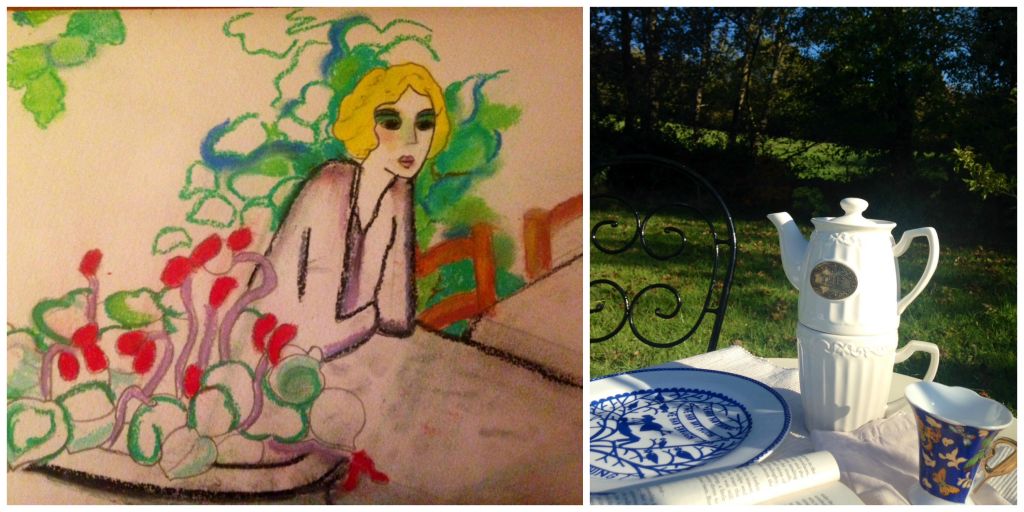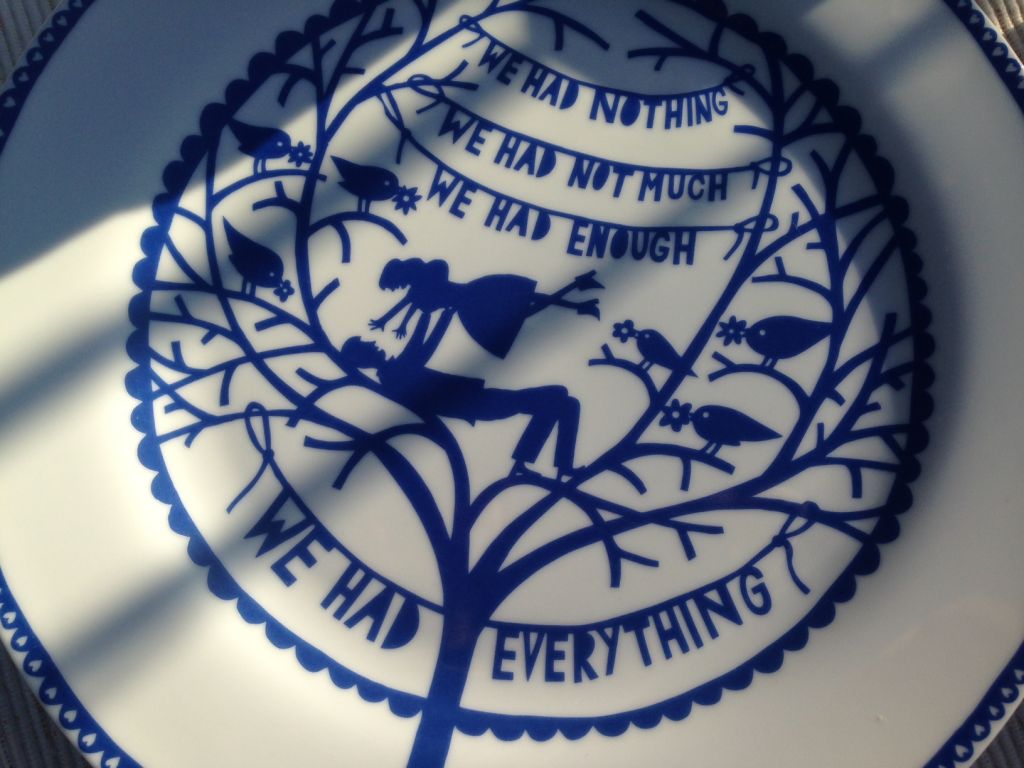 Worth the effort? YES! A thousand times yes!
But wait, do I mean tea in the garden or the garden itself? Both I guess, yes.
We had nothing, we had not much, we had enough, we had everything.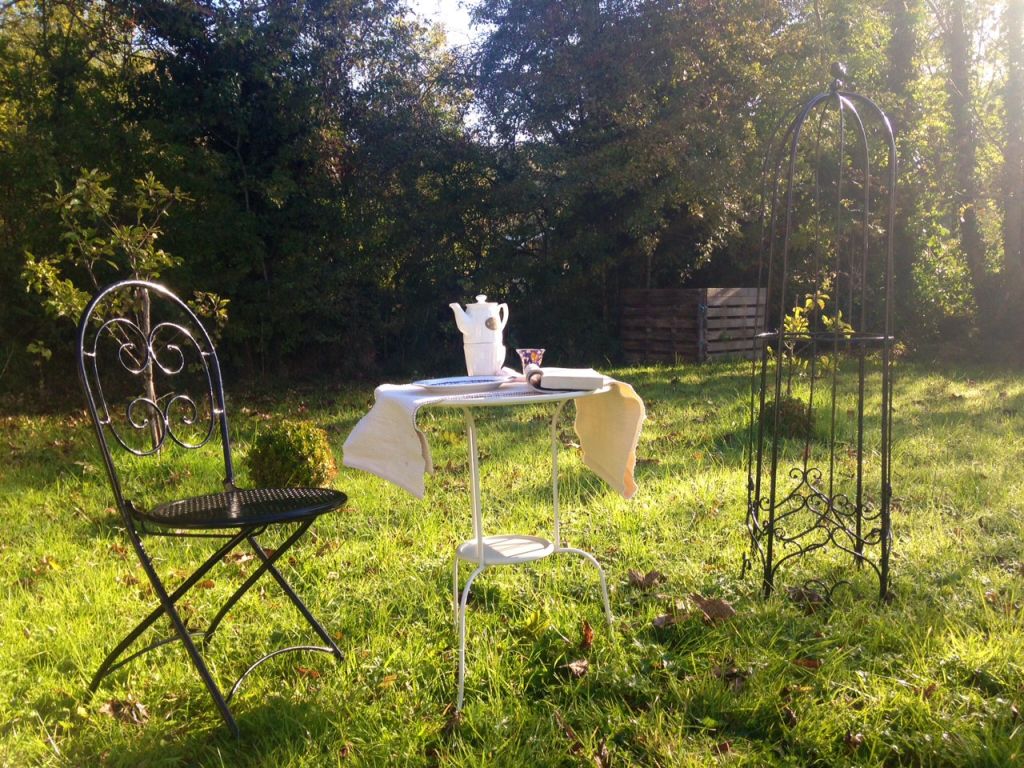 ---
---