That Curious Love of Green – A New Chapter?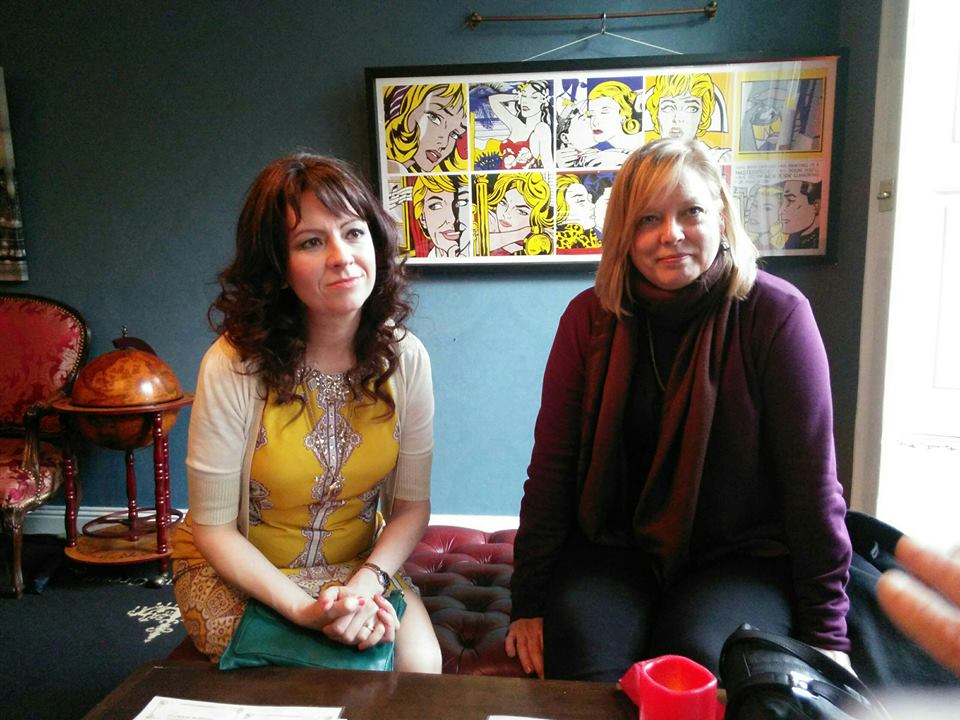 Hello from Leitrim,
that's right,
I came back.
The first gathering of the TCLOG tribe took place in Dublin over a weekend so good, so uplifting, I haven't stopped smiling yet.
No, not even having to stand on the train coming back, surrounded by football fans and football chat could dampen my enthusiasm.
Finding your tribe has to be one of most intoxicating, life affirming and empowering experiences there is.  All you need is a shared interest and the means to find each other,
but some tribes are easier found that others.
If you're tribe is the GAA or soccer for example then that's easy. I overheard on the train there were 40,000 people at Croke Park yesterday, and I think most of those were on the Sligo train yesterday.
A creative tribe like the TCLOG tribe, while larger than most of us realise, is much harder to find, our passions too often buried.
But here we are! If you enjoy this blog then you've found us!
And we're growing!
Would you like to join the conversation?
Are you ready to explore and make your creativity more central in your life?
If you're ready to create a new world for yourself and others then you can become a member of my online Creativity Salon and/or you can come to our next event!
That's right folks, the first gathering was just that, the first!
The wheels for more events are in motion, they started with my first Creativity Bootcamp back in October 2015, or long before that, and they haven't stopped yet.
The next gathering will be bigger, brighter, and open to anyone interested in creativity, with special deals for salon members of course.
It will include workshops, talks, performances, and goodness knows what else. But a full weekend dedicated to creative pursuits and people. Everything from writing and blogging, to art and publishing. Is that an event you'd be interested in?
All my life I dreamed of being a writer, of writing a novel, of painting, of finding people like me. Once I created that world for myself I wanted to help others, that plus people kept asking me how!
That's why I hosted the first Creativity Bootcamp, and the second, and created the salon. That's what led me to working with people one to one as a Creativity Coach.
The salon is really a creativity hothouse, supportive and encouraging, for wherever you are in your journey. We share our work, our process, ideas and resources, we help each other. It's a life affirming space.
For me, growing up in rural 70's and 80's Ireland, the closest I got to the arts was reading and movies, we didn't even have access to Irish dancing until I was eleven. I know this is mild compared with some stories, the ruthless crushing of creative people that goes on in this world. But I do understand and I know how lonely a place it can be.
When I moved back home to Leitrim in 2000 I was a single parent with a five year old, no work, no car, no friends around, I didn't even know how to drive.
But from there I created an arts company and pr business, created employment for myself and others, brought over €750,000 in investment in jobs, arts, community development, and culture, into the region. For eleven years I ran that company but still something was missing, it wasn't creative enough for me.
Two years at home with babies and two long winters I discovered blogs. Within one year of starting my own blog I started writing a novel, after the first draft of that book I started painting. Meanwhile my tribe was growing, like-minded people from every corner of the globe.  It was just as I dreamed, everything I'd wanted.
For 39 years it had existed only in my head, then I created it for real.
But what if I'd never started the blog? Or taken each step after that? It's never easy, but it's a hell of a lot easier in the atmosphere, in the company of tribe.
The most common thing I hear from salon members and past bootcamp participants is how close they were to not taking the leap, how they almost didn't, how they needed the push and are so glad they took that first step.
We have all come really far and have so much further to go. So if you think you might like to join us don't hesitate, just do it. You never know where that first step might lead you.
And if you think you'd like to join us for next live TCLOG gathering we'd love to have you.
I'll be back later in the week with some impressions and chat from the weekend. For now I just want to thank the women, it was all women this time, for travelling to Dublin and making this one of the most inspiring and lovely weekends I've had. A truly unique, inspiring, and humbling experience.
I took barely any photos, we were far too busy talking, but here's a selection showing some of our attendees and shenanigans. Most photos here are by poet Tamara Miles and I want to give a big shout out to Tamara who is reading her poetry at the 'O'Bheal Poetry Festival' in Cork this evening. We were lucky enough to get an advance reading at the Woollen Mills in Dublin yesterday. 
Please note there is a small membership fee of €20 per year for the salon
---
---