That Curious Love of Green – First 'Live' Gathering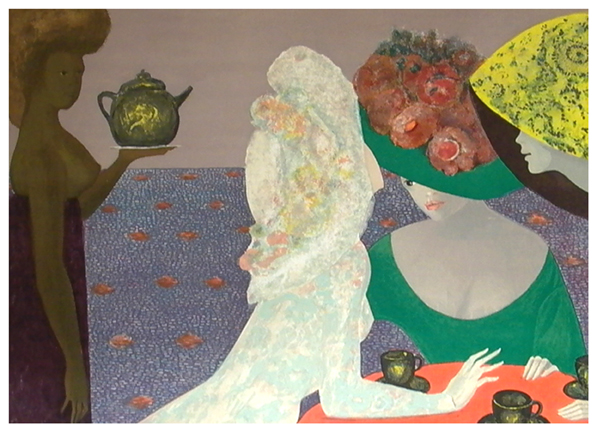 The first LIVE 'That Curious Love of Green' gathering takes place in Dublin this weekend and oh my the EXCITEMENT!!!
This first gathering is exclusively for TCLOG  'Creativity Salon' members and former 'Creativity Bootcamp' participants. The plan is cocktails and dinner on Saturday, brunch meeting on Sunday.
A real live salon gathering! 
And not only that, but a gathering of people who met through my blog and online salon! Some of whom are flying in from the US and Europe! Isn't that wonderful!
When you live in the country, and have no means, no circle of friends, no interest in sport, no car, as was the case then. When you've been a wanderess, restless, seeking… well the truth is if you want this kind of life you have to create it. All you need is imagination, boldness, passion, and internet! 🙂
What if I hadn't started the blog? The bootcamps? The Creativity Salon? My novel? What if I'd been too scared? Thought who am I to do these things? I have often thought that. Origin issues are hard. But I think you can't go wrong if you stick with what you really love. If you're lucky enough to know. 
This first gathering, because there will be more, is going to be pretty relaxed and informal. What I'm looking forward to is sitting down to eat, drink, and talk with my with online friends and fellow creatives. Because as much as I love and champion social media there's no substitute for face to face connection. I believe the sparks of this weekend will echo through the rest of our lives. I believe this will be the start of many things not yet imagined…
I'll be the one in green… actually I'm planning on wearing yellow but you know…
And if you would like to join my 'Creativity Salon' click HERE for more information. The salon is a place for artistic and creative people to talk and share their work and process with like minded people in a supportive environment. Membership is just €20 per year.
OR keep an eye here for details of my next FREE 'Creativity Bootcamp' coming in June. And perhaps I'll see you at our next gathering? The next one will be more open to general readers, is that something you'd be interested in? 
In the meantime have a great weekend, dream big, make a plan! xo Jane
---
---