The First Weekend of Spring…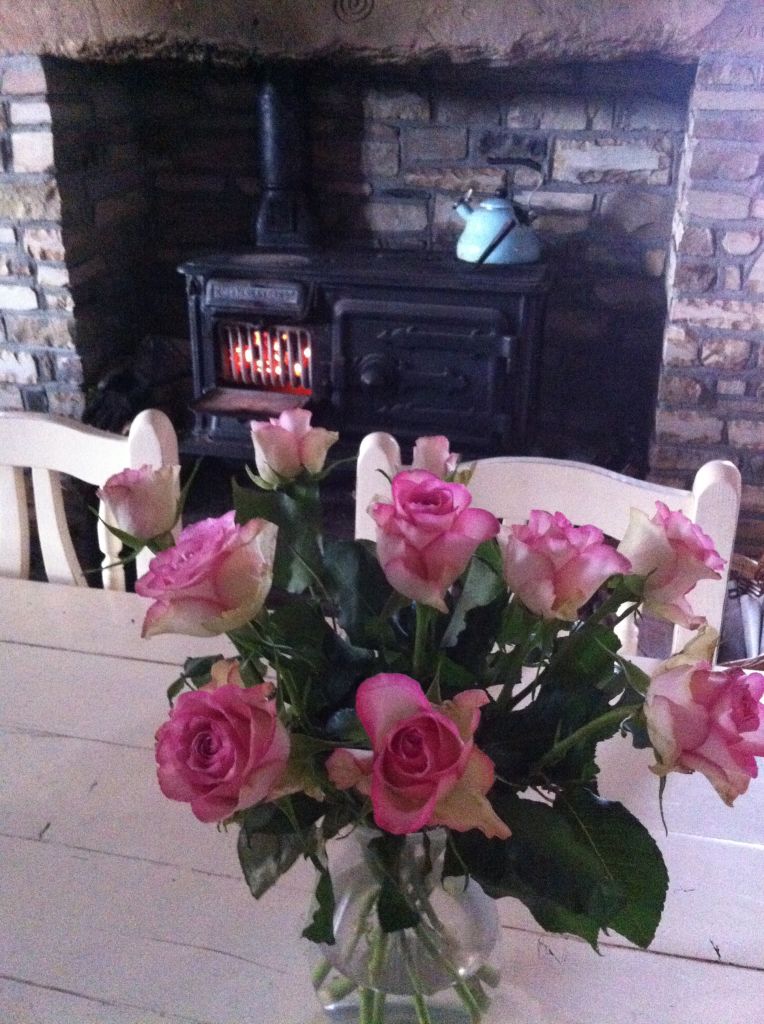 So here we are Monday again and it's February which is wonderful because from this point on no matter what the weather does the nights are getting shorter and the days are getting longer and that's good enough for me…
Saturday had a real feeling of spring so with that inspiration we dusted off the picnic basket for a trip to Lough Key Forest Park which is close to us but also we decided to go that little bit further to Boyle Origin Farmers Market first.
The market is of course great for local and organic fish, meat, cheese, bread, home baking, crafts, fruit and vegetables but it's also a really nice way to spend a Saturday morning because the atmosphere is so good.  Everyone is chatty, helpful and ready with great advice on how to store and cook everything plus there's always gorgeous samples for you to try.
On this occasion we bought some wild sea trout, organic sausages, eggs and veg (including the elusive fennel I've been chasing for weeks!).  We sampled some beautiful home made pastries and quiche.  The only disappointment was the cheese guy wasn't there on this occasion or we may have missed him but still we had a really nice time and the children enjoyed it too…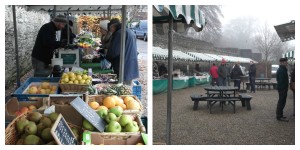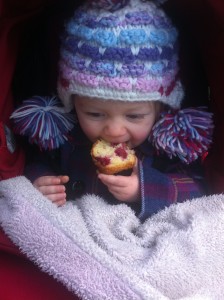 Next stop was Lough Key Forest Park for a walk, the playground and drum roll please…the first picnic of the year!  Apologies for the lack of photos but my hands were far too numb from buttering bread rolls!  Still the flask of tea and the sunshine, yes actual sunshine soon warmed us enough to call it a success, hey it's not like you can wait for summer but rather just get out every opportunity you can!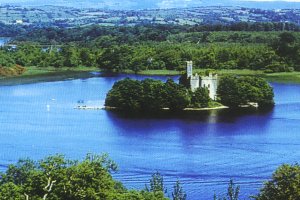 By total contrast Sunday was dark and wet with rising winds, a perfect day to stay at home. For dinner I made simple but delicious Sea Trout Parcels with Flaked Almonds and a Vegetable Bake
For the vegetable bake I oiled a baking dish with some extra virgin olive oil before adding a layer of sliced potatoes and seasoning well.  I then added two sliced courgettes, four sliced garlic cloves and seasoned again.  I added some sliced onions and tomatoes, dill and parsley, the juice of two cans of tomatoes and seasoned one last time before pouring over about 150ml of extra virgin olive oil.
I covered the dish tightly with foil and baked at 200 for one and a half hours.  Peppers and aubergines would be great in this too and if you don't have tomatoes you could just use tinned.  It's also delicious hot or cold the next day…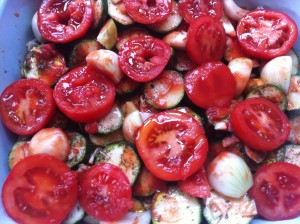 For the Sea Trout I lightly oiled & seasoned some sheets of tin foil before laying the pieces of fish skin side down – one piece per sheet of foil.  On top I shook some flaked almonds, a sqeeze of lemon juice and a knob of butter.  I pulled the sheets of foil up at the sides, scrunched closed to make parcels and baked for 30 minutes at 200. The whole thing was absolutely beautiful and best of all everyone loved it which is of course the icing on the cake!
So that was a taste of my weekend!  I hope wherever you are in the world that yours was lovely and spring like too : )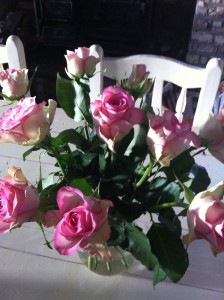 Boyle Origin Farmers Market takes place every Saturday from 10am to 2pm click HERE for more information.
For more information on Lough Key Forest Park including adventure activities, camping and caravan park click HERE
Carrick on Shannon also has a Farmers Market in the Market Yard every Thursday from 10am to 2pm.
---
---