The Home Growing Game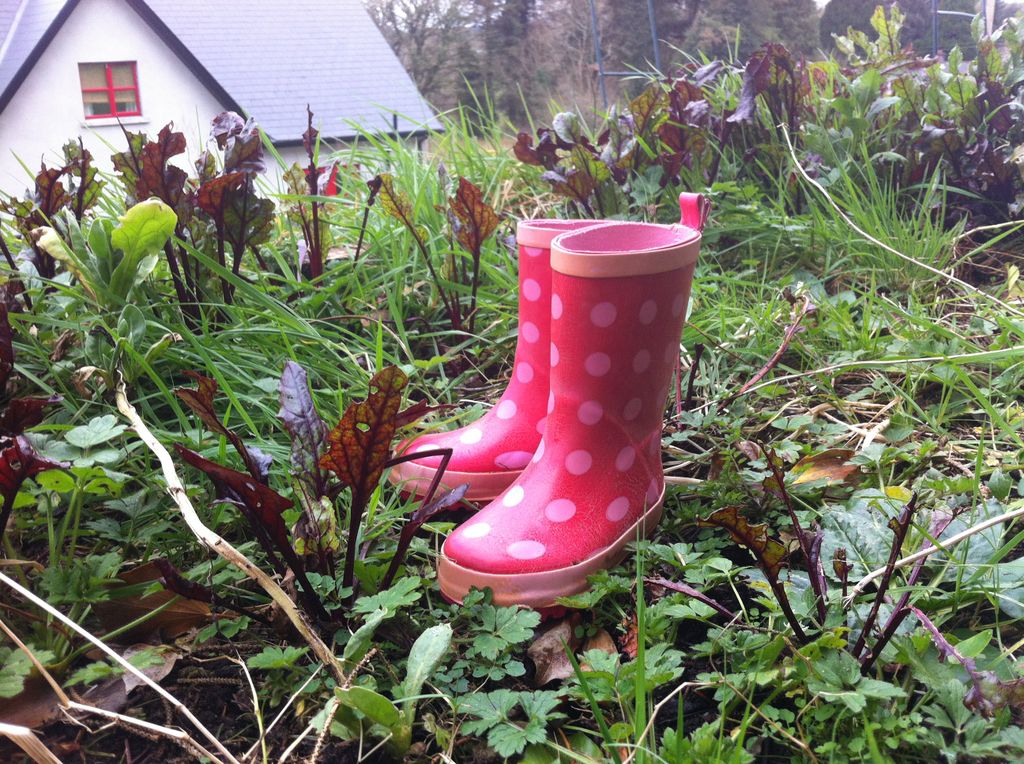 It used to seem so simple. We had a grand plan, you know those right? We were going to grow our own veg. Acres of the stuff, ok less than half an acre but still. It was going to be great and look great, like a French pottager all lovely rows and architectural vegetable shapes. I could see myself there on hazy summer days, the children (imaginary at time of imagining) playing happily around my feet and I'd make jams and chutneys and pesto while Adrian did a bit of digging.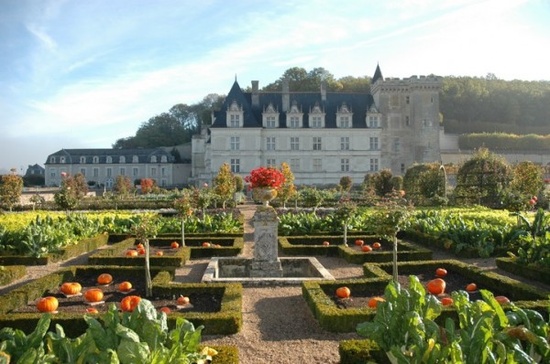 Were we naive? Of course, of course we were. We're the first generation with a deep yearning to grow stuff, ever. Our parent's generation saw no need for the bother. They'd grown up in a time of grow food or don't survive.  No pleasures of the table then. Their grandparents remembered relatives who'd survived the famine. They ate cabbage and potatoes. An egg was a treat. Trips to the shop happened just a few times a year and you only got to go if it was your turn. By the time we were children convenience had happened only it was all innocent and wonderful then. No talk of Monsanto, horse meat, toxicity or gm. We ate burgers and pasta and chips with wild abandon.
Something happened. By the time we got married in 2007 and had a baby in 2008 a recession hit and with it a great big spotlight on food.  Suddenly people had less money and consumer confidence was down. A kind of food revolution had begun. Organic food, markets, free range, slow food were all we heard. My generation started growing food for taste and trend, for control of what we eat, for environment and health and yes even for pleasure. We were connecting to some deeper way beyond our understanding. The desire for control and freedom is hard to satisfy but we still have some choice in what we eat. If we grow and cook it ourselves that is.
Before we started we were told things like 'that ground won't grow anything' and 'it's too much work' but undeterred we soldiered on (they were wrong about the ground but they were right about the work) Now everyone I know either grows their own or would love to, wants to. They have a dream, a plan.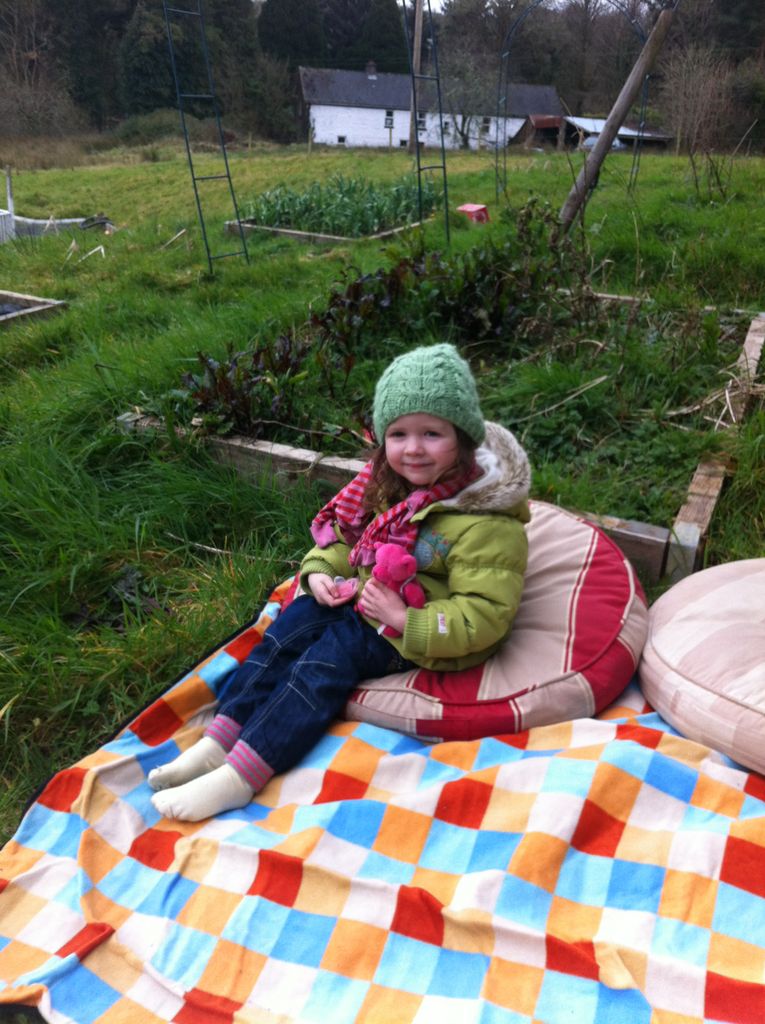 Six years in and this is the reality. The weather is mostly terrible. The ground is hard and clay. Every little job takes ages. There never seems enough time in the day. I've been mostly tied to the house. It's getting better now they're getting older but babies don't play happily round your feet, they roll down off the hill if you take your eyes off them for a minute. They eat the seeds and trip on giant thistles. I don't have the strength to put a shovel in the ground and someone has to get the dinner. I open the window against driving rain and call Adrian in who's suited and booted and swinging off a shovel on unwieldy hill because you can't wait for that summer we like to speak of you just have to get stuck in.
Speaking of getting dinner with your home grown veg, it's all great fun until the earwigs walk out on the table so add a few minor heart attacks for that with me trying to kill them with a delft chopping board while shrieking the house down and I think you get the picture. Most of all every time you turn your back it wants to go wild again and without constant attention it will.
In spite of this we've still had great success and no regrets, ok no jam or chutney, no pesto yet! We have managed to grow bumper crops of vegetables and herbs without spraying for blight, without really knowing what we did wrong or right. Our first greenhouse was a plastic thing that worked great for a few years then literally just blew away. I looked out one morning and it was gone!  This year we bought a stronger greenhouse we'd been saving for. It took ages to set it up. The seals for each panel were the worst and Adrian's hands were cut to bits. A setback yes but now it's finally ready. Slowly, slowly's the name of the home growing game.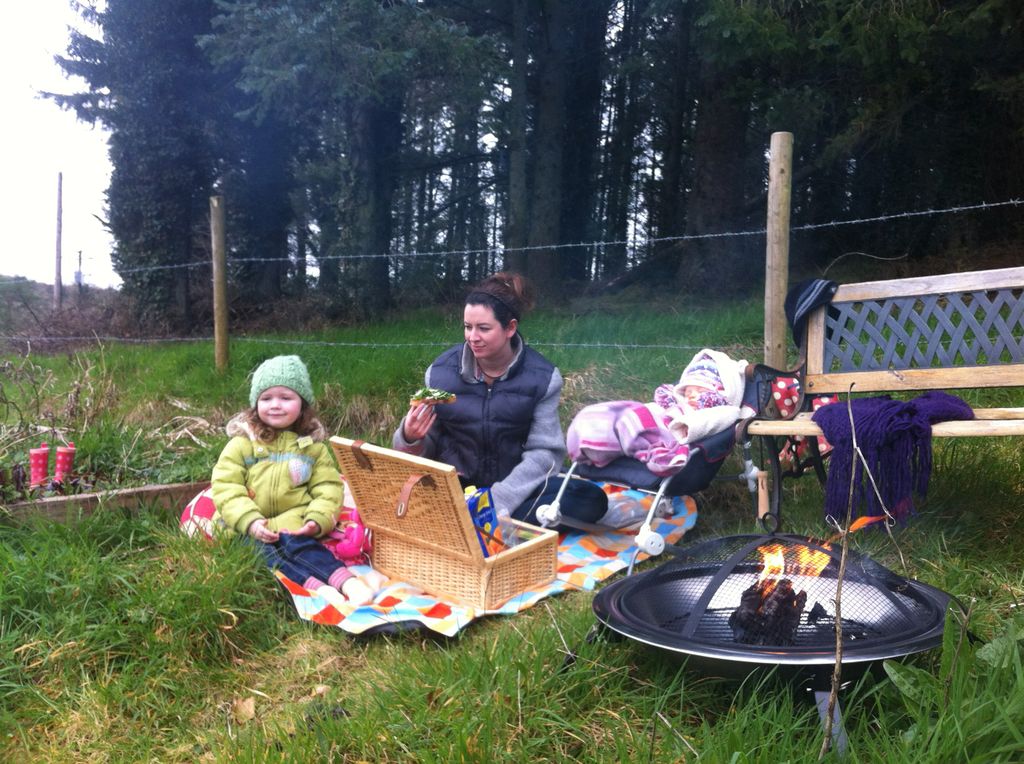 The food itself has been mind blowingly good. Our best year we had enough potatoes and onions for the year plus garlic, broccoli, leeks, cabbage, peas, carrots, courgettes, beetroot, tomatoes, spinach, rocket, loads of herbs, apples, blackcurrants, strawberries and blueberries. We even made wine! It was absolutely wonderful, the taste yes but also the satisfaction of having done it ourselves from scratch from field to table. No food miles, no pesticides. This is real pleasures of the table. Have you ever noticed that that which takes most work gives most satisfaction in the end? Home growing too it seems is here to stay. Concerns about our food are not going away but at least by growing even a little of our own we take responsibility back.
My problem right now is that I have some knowledge. New reveals about weed killer and even seeds has me back at the drawing table of our growing plans again. We need to spray the side of the hill our vegetable garden sits on. If I use 'Roundup' or any other mainstream weed killer our produce will be growing in a toxic soup we ourselves have introduced. The seeds we use, where are they coming from? Is it Monsanto? How do we know they're not from genetically modified crops? We have to deal with slugs and weeds and we want to keep growing our own and to do this we have somehow to get around these things so I've been doing some basic research. I've found some information that may be useful whatever stage you're at with your own home growing plans.
An affordable and safe alternative to weed killers like Roundup which is toxic for soil and people. Click HERE
A safe for soil and humans slug killer. Click HERE
The Organic Centre in Rossinver, Co Leitrim has an eco shop that sells safe organic seeds for veg and flowers. Click HERE
If you don't grow your own or buy organic here's a great tip from fellow blogger Laura at 'My Internal World' for an easy more effective way of cleaning veg and fruit. Click HERE
If anyone has any good articles on the company Monsanto and the Roundup controversy please feel free to share a link in comments. My veg garden will never look like a lovely French pottager all lovely rows and architectural vegetable shapes but I'm determined at least to make it safe.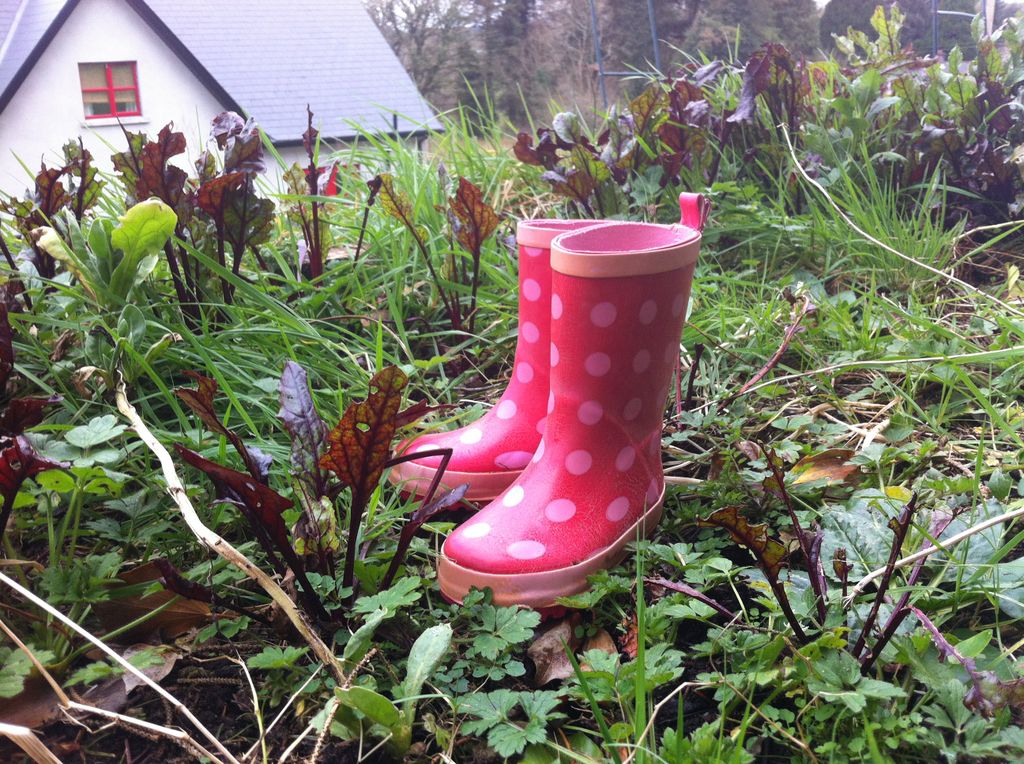 ---
---