The Land of Hearts Desire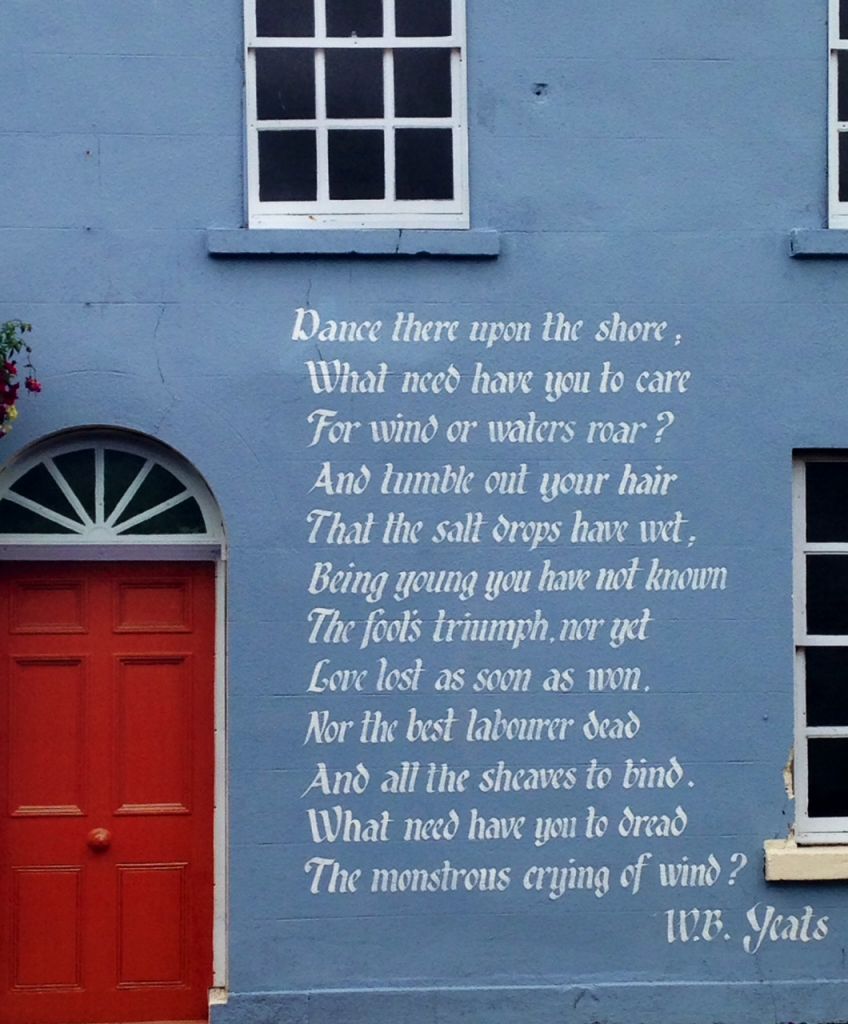 What is your land of hearts desire?
Mine is a blend of freedom and hiding. Driving's going well but I'm not there yet. I'm still tied to my house, I have cabin fever but then I don't want to go anywhere or do I? I don't like social occasions but my favourite feeling's always been moving, leaving, walking out the door, no bag, no coat, no looking back.
And now I wonder is cabin fever taking over or is it that I only want to write? 40 hours a week would be nice, 50 would be better but at this stage I'd settle for 10…for 5, chance is the thing.
And then there's the guilt, guilt about going, or spending or leaving, guilt about staying and the daily choices that we make.
I spent the first nineteen years of my life looking out, and then a window of freedom, two years and then back in a house. Different houses, different places but there I was, a mover, a doer, a bolter, a bird wrapped up in bricks, tiles and mortar.
I think my land of heart's desire's truly freedom, it's what's real, the hiding desire's part introversion and angst but also a habit of time, learned behaviour through lack of choice but not permament, not forever.
(painting by Jack Yeats, view of Ben Bulben mountain from a window at Lissadell, Sligo)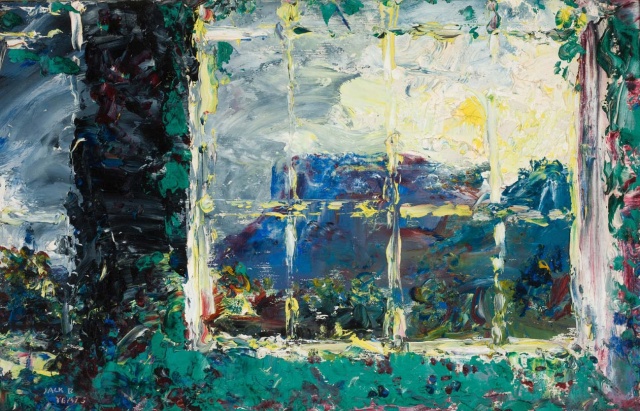 And then lately I was thinking what a bore I'd become. Even with all my creative efforts, of writing and blogging, of painting and reading, my novel, my garden, my mind, my house, they felt lacking, something was missing, I was too much within. I needed a jolt, a change of scene, a taste of that freedom.
So a few days ago I planned a day trip to Sligo with my middle daughter Saoirse, she's five. I can't lie, the excitement, her first time on a train.
Sligo is a singularly beautiful place between two mountains and the sea, Ben Bulben and Knocknarea. This is Yeats country, brothers William and Jack, poet and painter, of Lissadell and the rebel countess.
It was a typically Sligo kind of day with added summer. Think cloudy and grey, then hot sunshine and showers, sea breezes, uncertainty, beautiful. Walking the short distance from the train into the centre of town I met a sight took my breath away…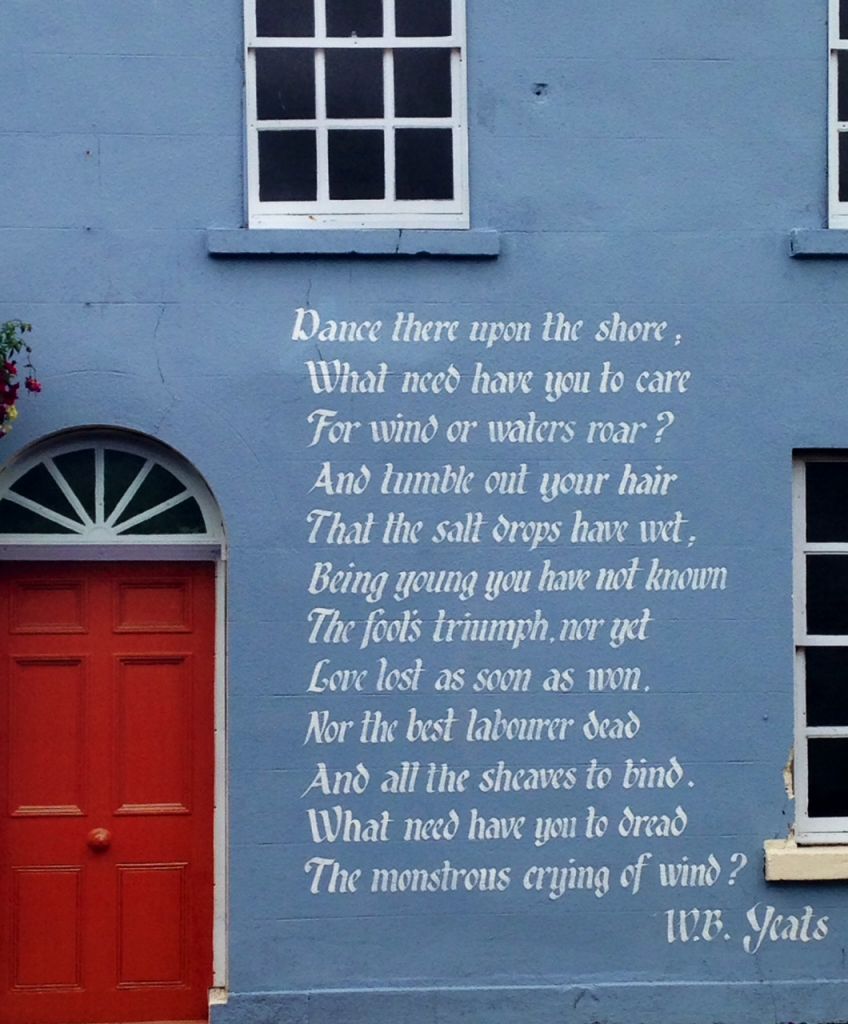 Surprise, joy, jolt, pride…inspiration, alive. See how it stands so bold against the sky?
And that got me thinking all towns should be painted. The little towns of the west should awaken, wear their stories not in sleepy memories, magnolia paint or stony statues but bold and proud for all to see, where life has been, will be again.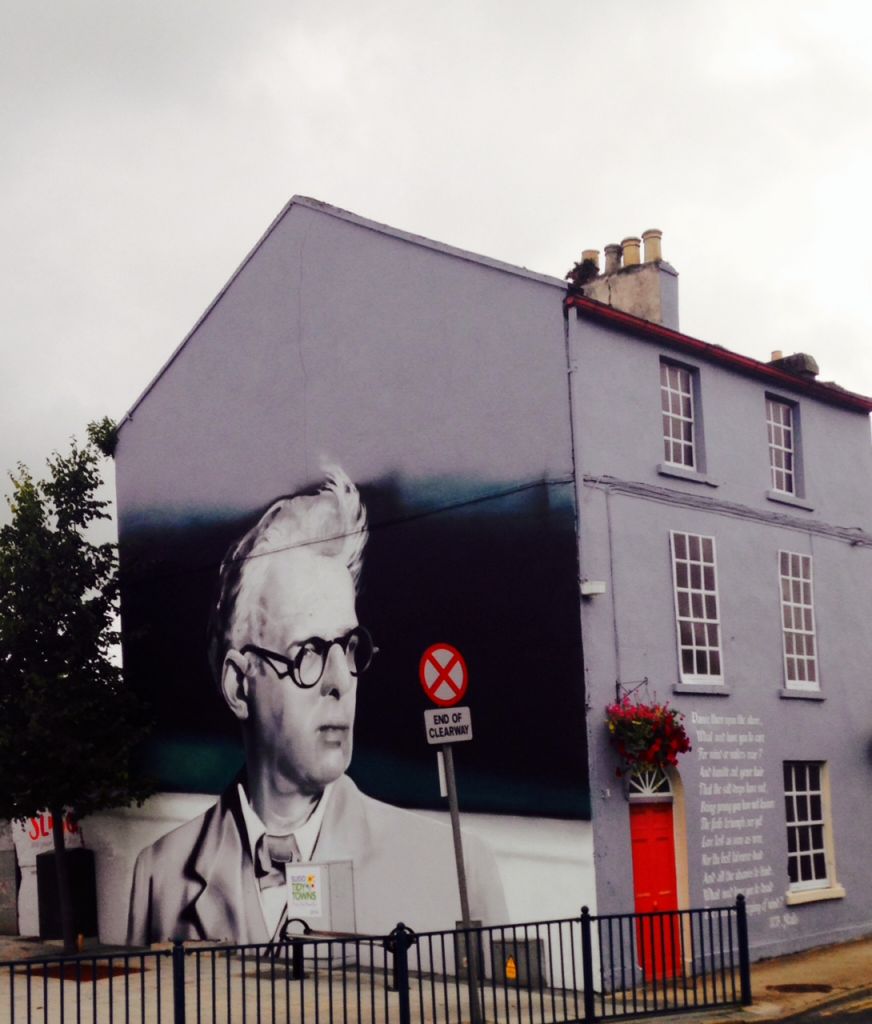 Me: 'It's very warm isn't it'
Man in Shop: 'Desperate'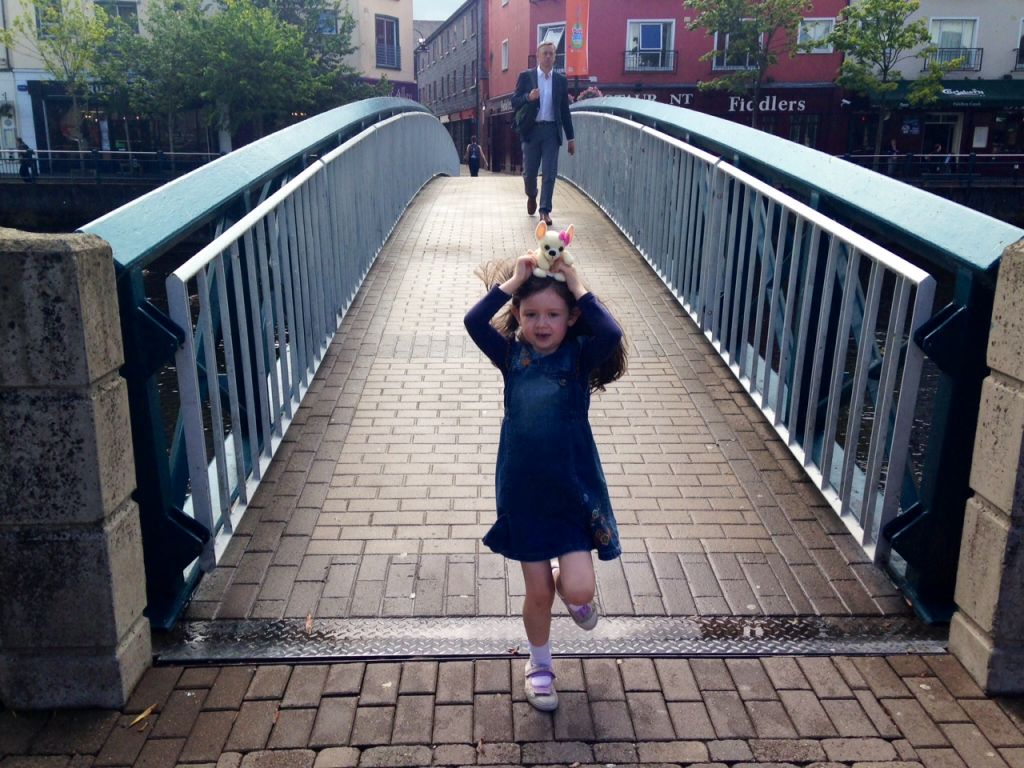 On the recommendation of Val of Magnum Lady's Blog we had lunch in Osta on the river Garavogue at the heart of Sligo centre. We weren't disappointed. I couldn't believe I'd never been here before with all the times I've been in Sligo.
I ordered prawns in the shell in a spicy garlic and chilli oil with a fresh green salad and bread on the side while Saoirse had a half portion of the pancakes, real pancakes I might add, with berries and greek yoghurt. All delicious plus lovely warm service, fabulous atmosphere.
Next time I hope to try her other recommendation, Eala Bhan, on the other side of the Garavogue.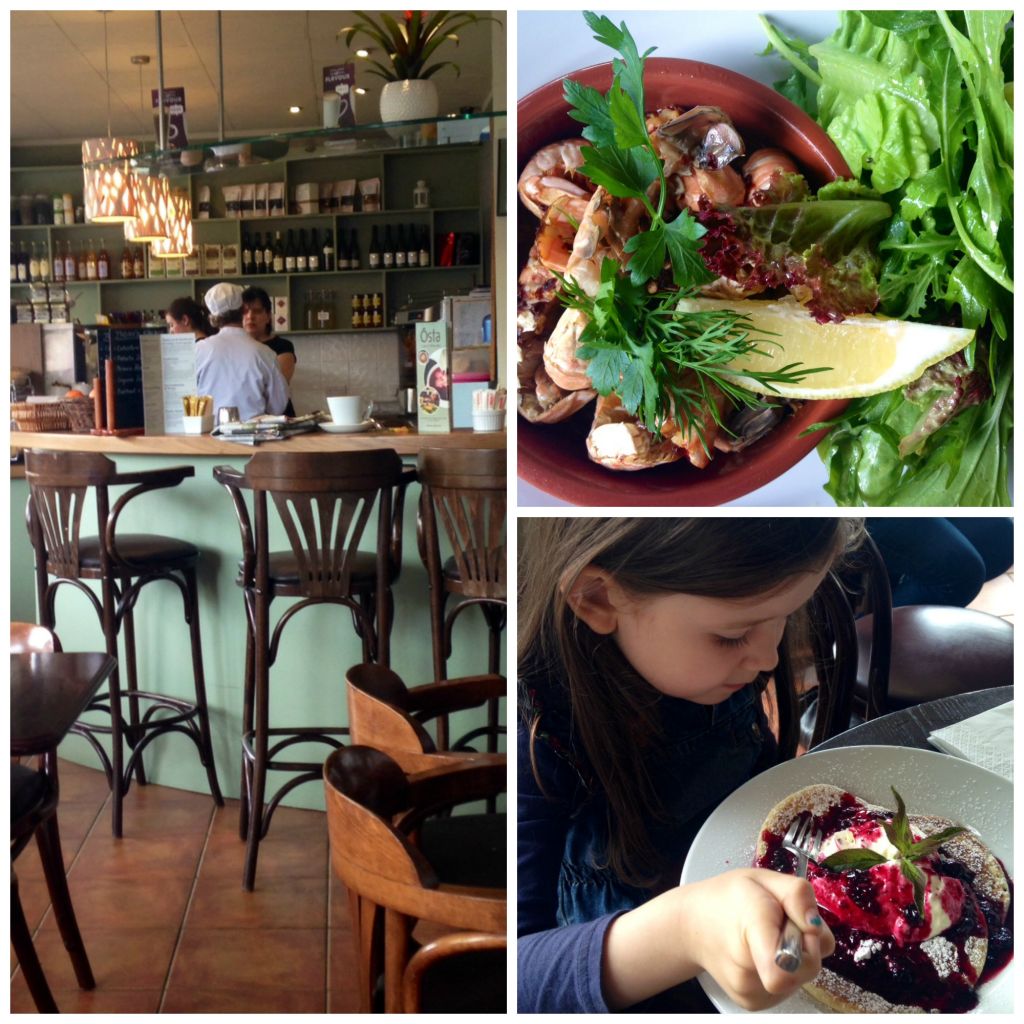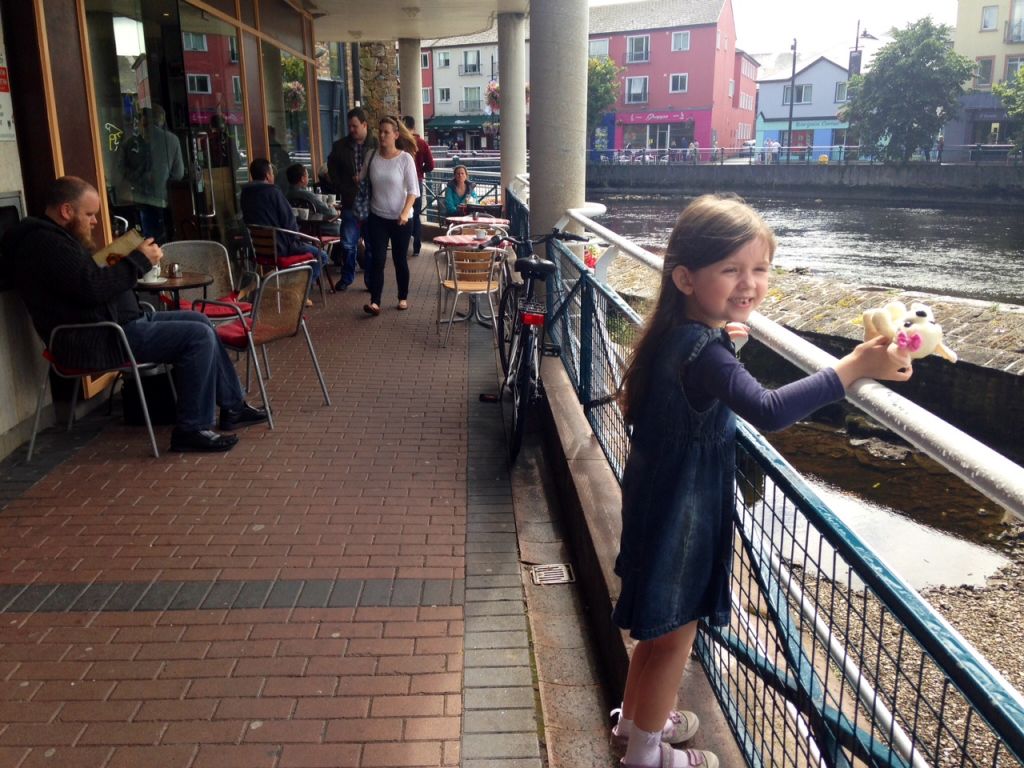 We did very little shopping, aside from bits and bobs for the children. I bought two books, and in TK Maxx a carrier bag for €1.49 and a garlic pot, I know! I'm never in shops anymore and when I am I get spending anxiety, everything seems really insanely expensive and pointless. I mean if I saw something that I really really wanted, but those things get fewer and fewer I notice.
Did I really want a garlic pot? No, it just seemed cute and clever. It's supposed to keep garlic fresh longer and I do love a tin! I'm so pleased with the bag too, it's pretty, holds loads and was $1.49 and oh my god I thought, what's happened to me!!! Boring!!! Redeemed myself somewhat by buying two books, somewhat.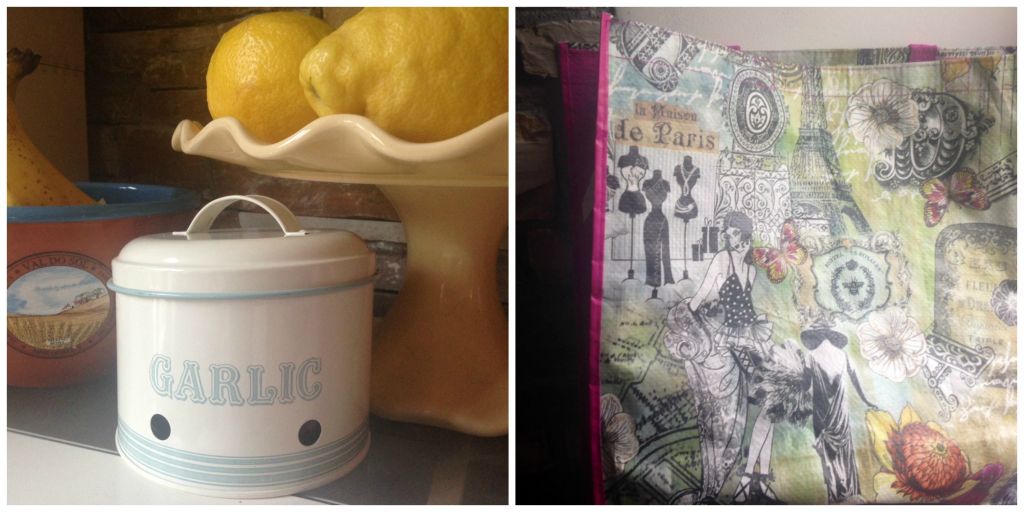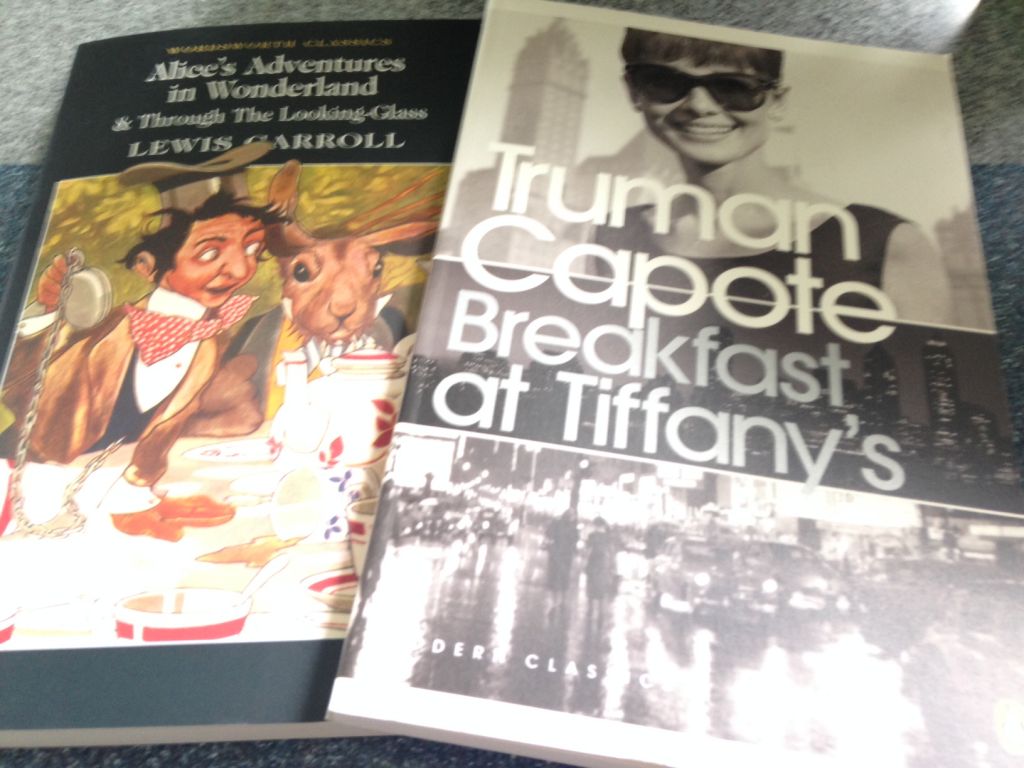 Sligo, it's close and familiar, just an hour away and I've been going all my life but somehow it takes huge effort to plan, to do these things, after all there are days when even a walk outside is a challenge. I know I need to do them more and I will do them more and find it easier for reasons inside and out.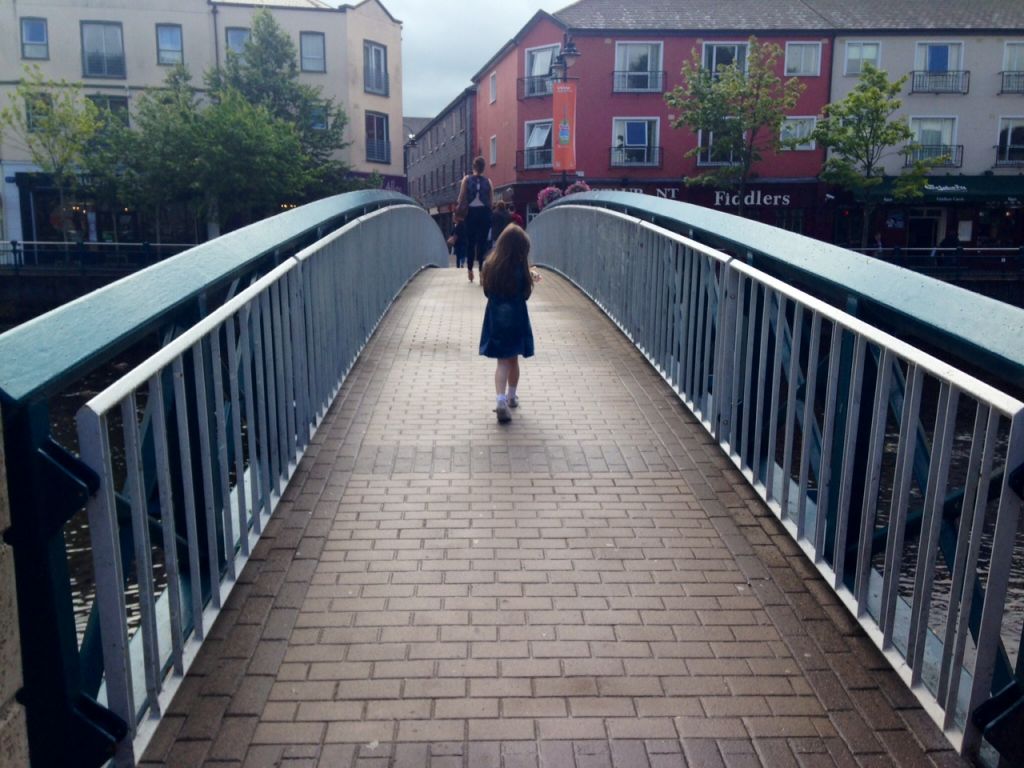 "Faeries, come take me out of this dull world,
For I would ride with you upon the wind,
Run on the top of the dishevelled tide,
And dance upon the mountains like a flame." 
― W.B. Yeats, The Land of Heart's Desire
---
---