The Last Day of Autumn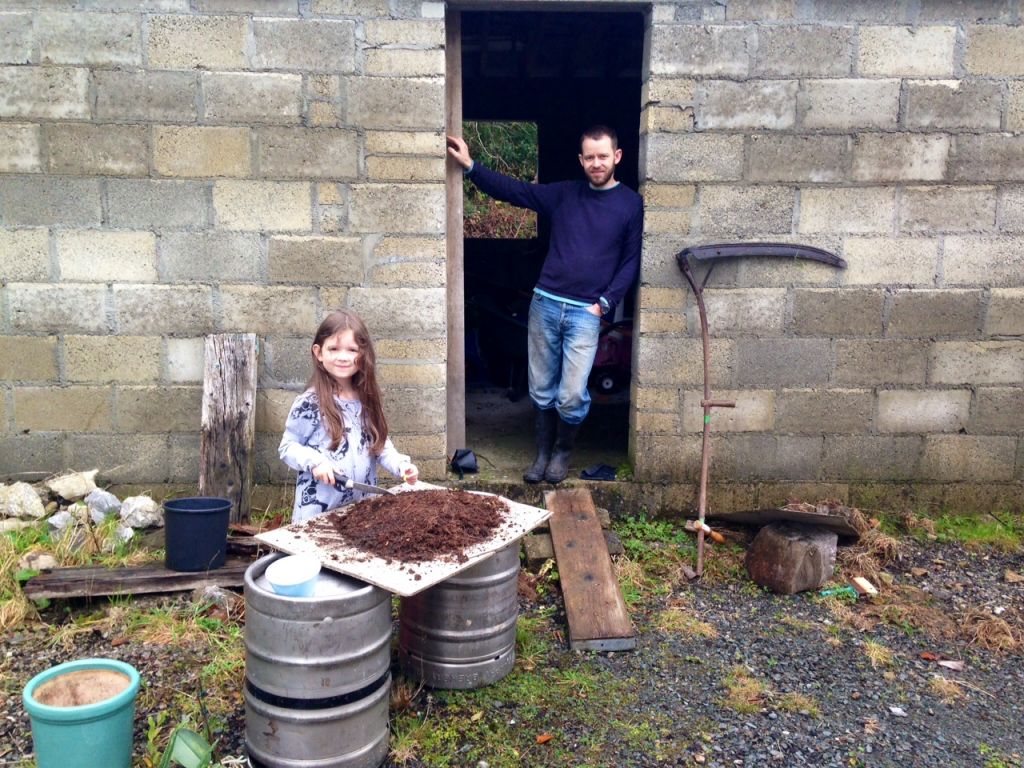 It's the second last day of autumn, All Hallows Eve and just look at my girl in the lane with the leaves and compare as I did but don't cry as I did about how she looked such a short time ago, in this post, Autumn in the Lane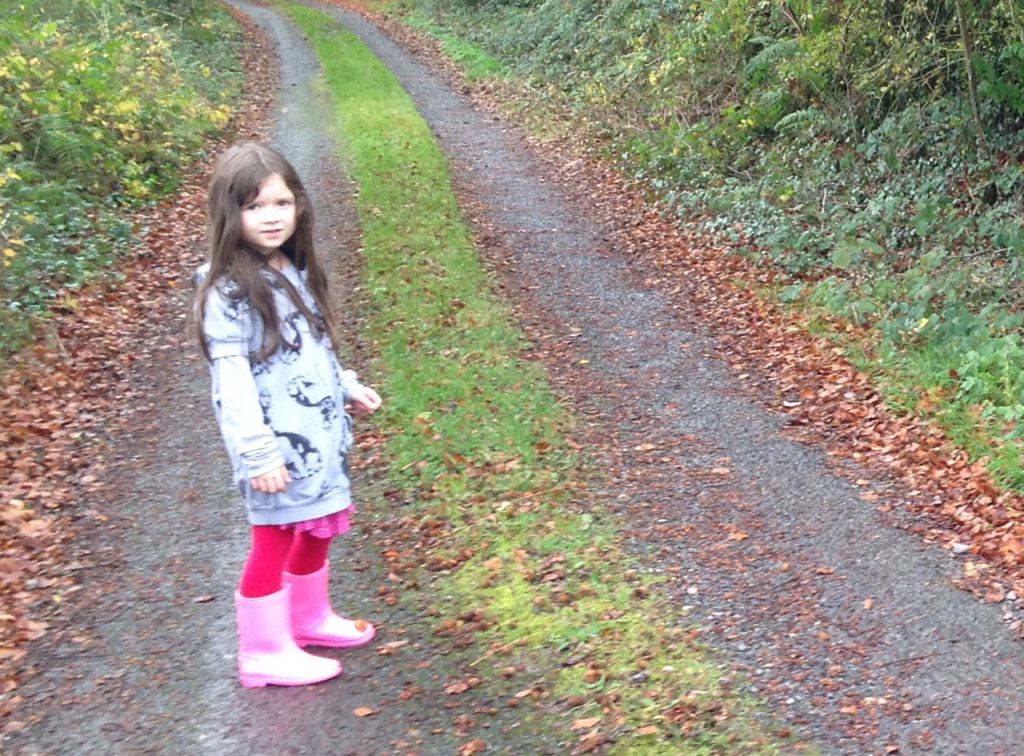 And here is our cat…Ernest Hemingway…
His normal expression's more friendly…never thought I could love a cat.
My granny would have loved to know this, she was always trying to convince me and laughing at my protests. This is his tree, it's a lilac, he has it destroyed the poor tree. We should probably cover it with mesh or something, any ideas?
Our garden philosophy is 'survival of the fittest' because we are learning on the job and because we don't have time to mollycoddle anything and because we are about abundance, excess and wildness and don't fancy straight rows of anything.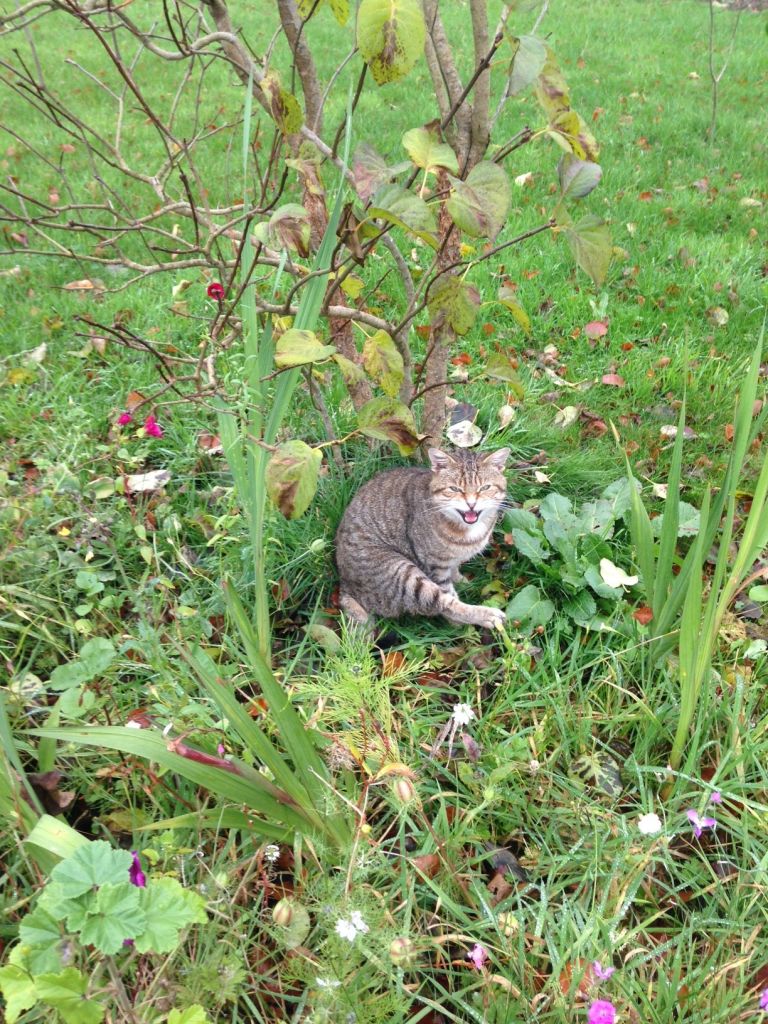 We've been busy decorating inside, update's coming soon and getting the garden ready for winter, picking the last of the flowers, mowing everything down, bulb planting, tidying.
The autumn colours are blinding, beautiful, rich, deep and lingering…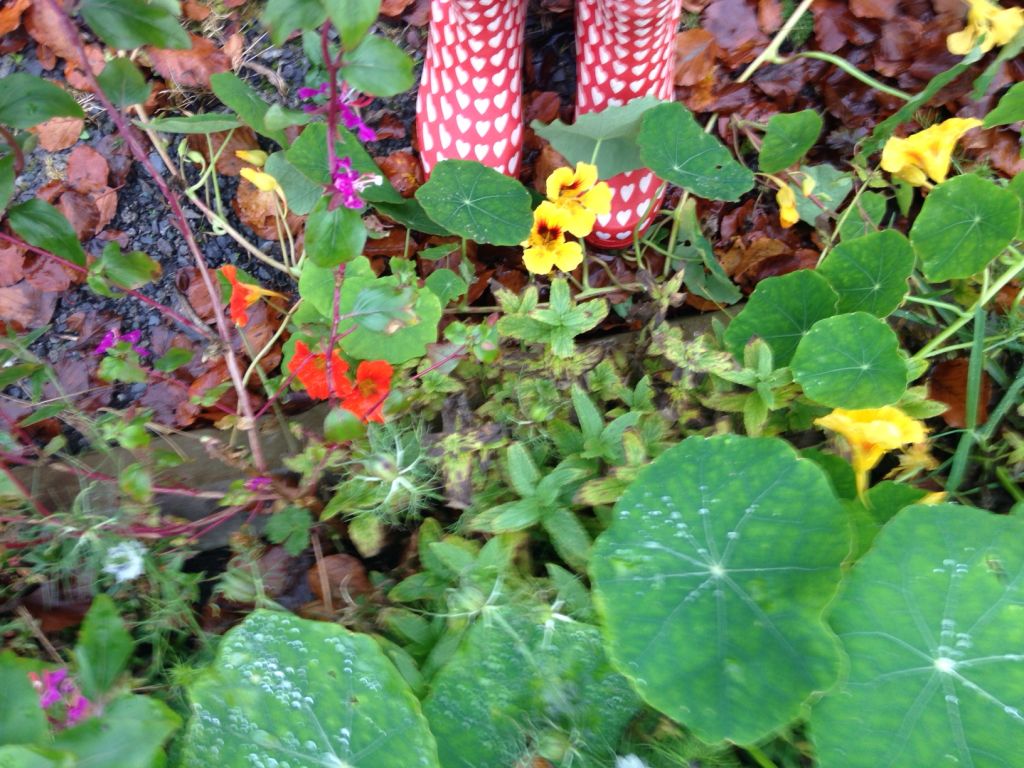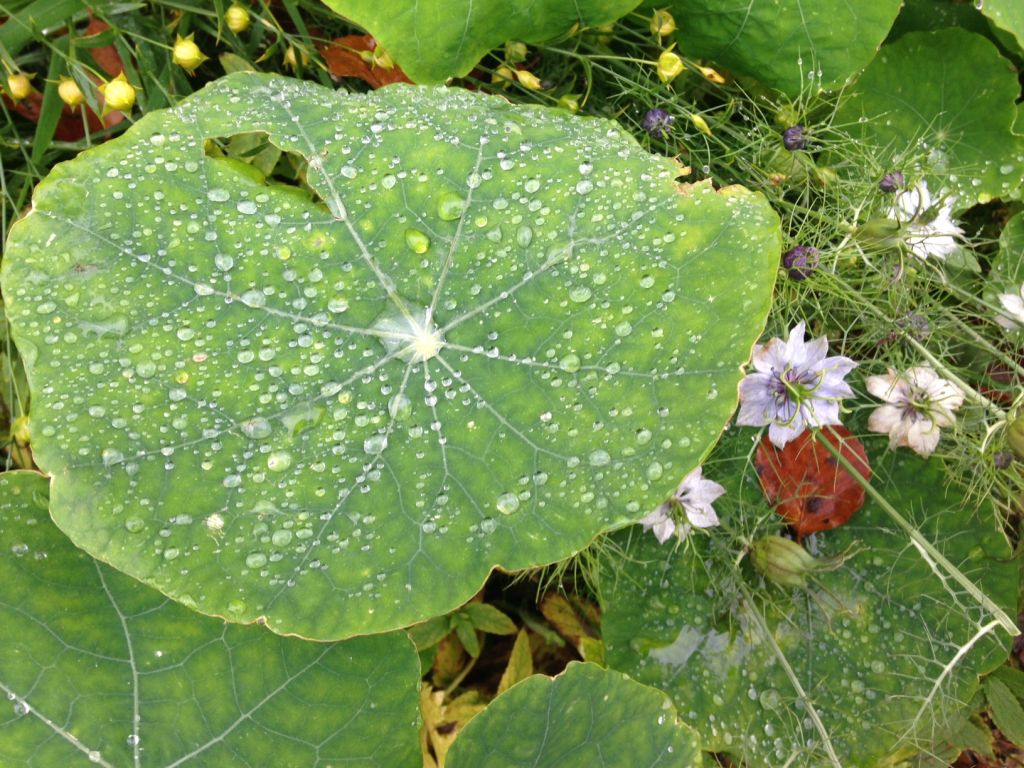 I've been running ahead of Adrian, gathering seeds, hundreds and thousands. I love the architecture of the seed heads and their ingenious bid for continuance. While some are delicate, papery and gentle and others need a shaking, one, I don't know its name, has a spiky stem with seeds lying open along the spikes, it's astonishing I think along with all my protests as it stings me.
Love in a Mist is our most prolific producer, hundreds of silky round caverns of seeds bursting. Our whole garden might next year be blue.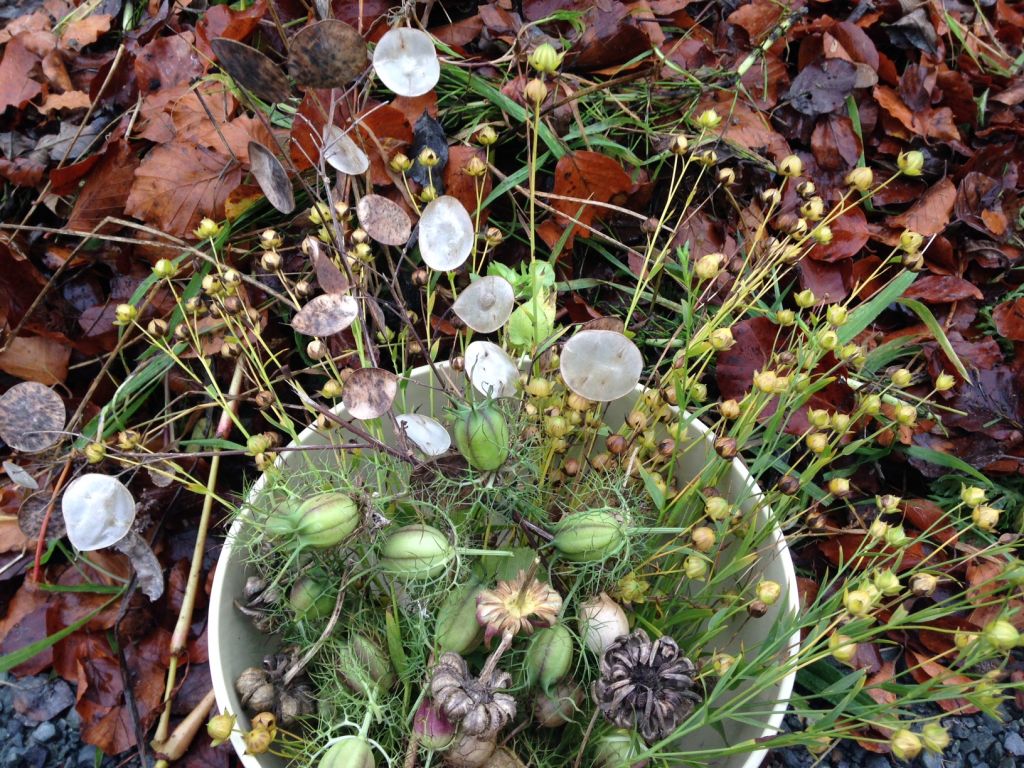 Potting, re-potting, resting, noticing, there's two of the people I love and the colours surround us.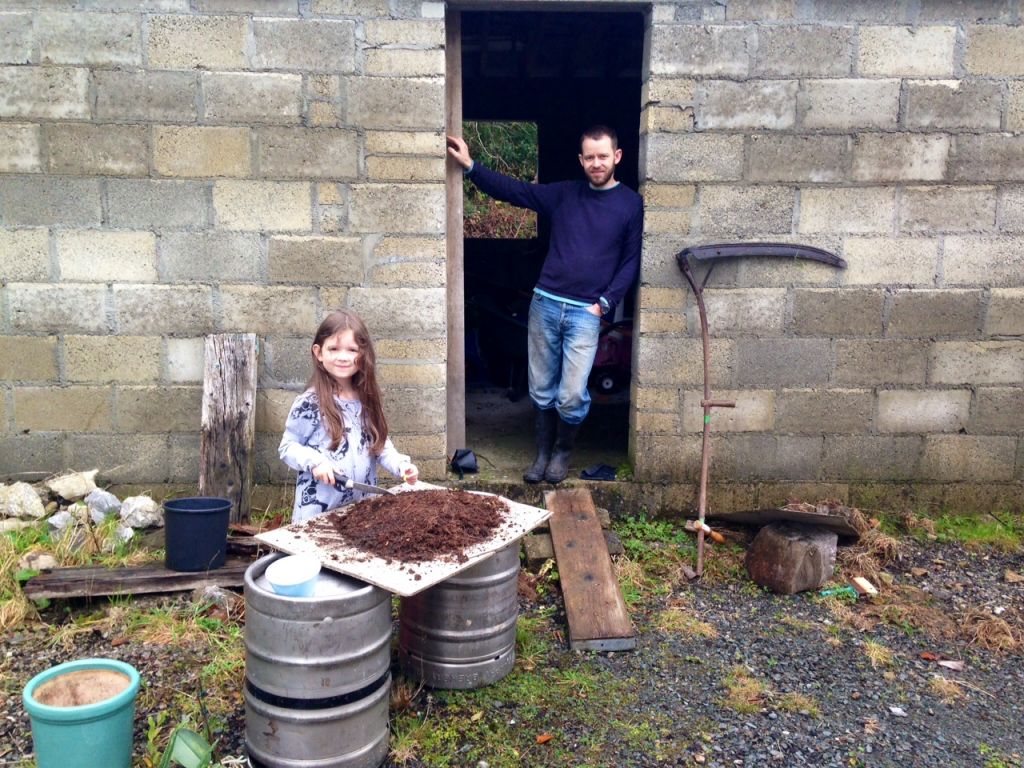 Seeds drying in the greenhouse…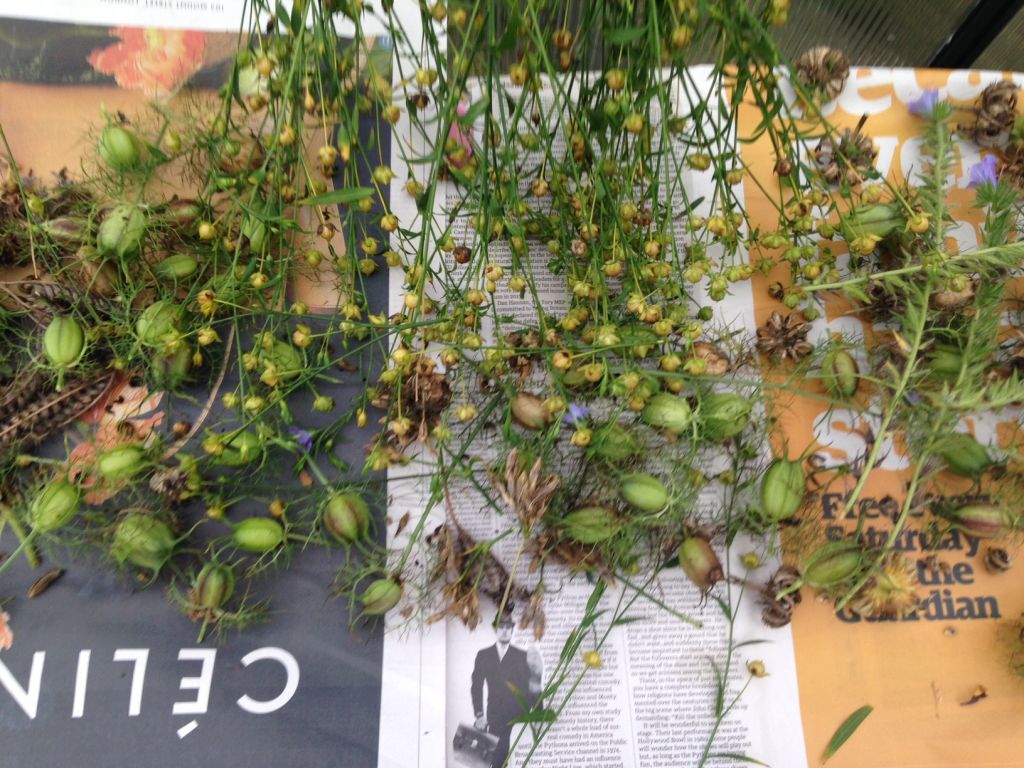 Don't rush…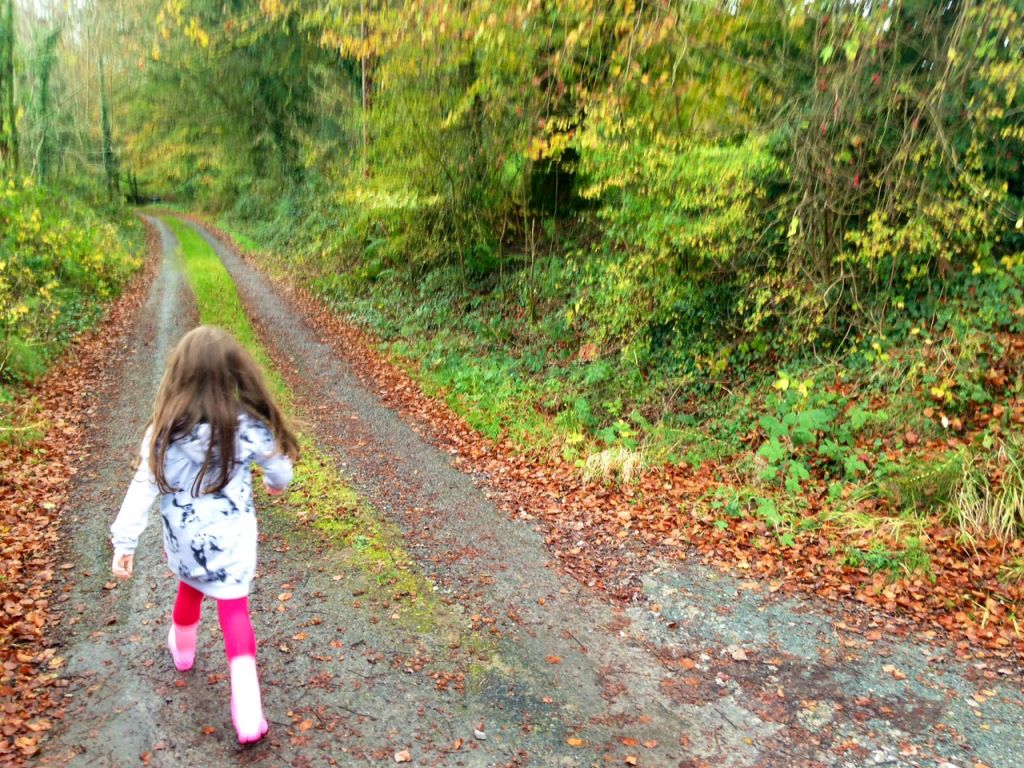 ---
---