The Owl & The End of Fear
I write a lot about creativity and how embracing my creativity has changed my life. I'm happier, more fulfilled, more mindful, more open, the list is infinite, results divine. Creative work is a way to know and become yourself but it is also a way out of the body and mind and a very real way to feel connected. When you become completely absorbed in creative work you become a channel for something that feels, supernatural.
I've long thought artists, creatives, the closest thing we have to secrets of the universe, to divinity on earth, but I've discovered we can all share in that in ways beyond our appreciation of the good and the great.
Through our own efforts we can tap the magic for ourselves. It's about being open, being fully and freely yourself, the exact opposite of how we are trained and confined from a very young age.
When you get in touch with your creative side which is the real you, you feel any number of wonderful things, peace, community, a sense of freedom and oneness. But there is another side I haven't talked about. The more frightening aspects of awakening.
For me writing my first novel was very intense. There were times I was frightened, of what? Of my characters yes, of my story certainly. But it was more than that. It's hard to explain but I believe it's known as a dark night of the soul. In brief, writing the book took me deep within myself and then my old life, thoughts, ways, beliefs, ego, collapsed.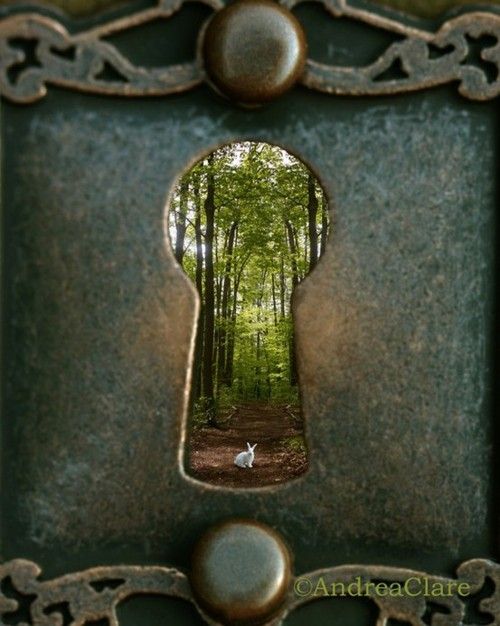 Some experience this conscious shift through loss, like death of a loved one or near death themselves. For me it came through an intense period  of creative work and learning. I felt great joy, elation, ecstasy, but also angst, fear and I must admit, pressure.
I felt there were demands being made of me that maybe I couldn't handle or wasn't ready for. But having opened the channel the pressure has continued to reveal more of my intuitions and to be honest with you I've been resisting. Why? Because it is another level of putting myself out there. Because who am I to talk about these things? To talk as if wise, as if knowing, anything! All this time my followers think I've been open and brave when I've been resisting, holding back, censoring my intuition as to my next steps.
This past year I've changed exponentially and part of that change is the call to go further, but I'm still holding back, still have too much ego, still have the illness of fear, of what people think. I know I need to take the blog and my writing to the next level so it reflects who I've become. By not doing it I am going against the law of nature, of my path and all I've learned this far.
Something will come to me, I have a strong urge to write about it but I don't write about it because I either don't want to go there or  I'm not sure I'm the right person. Even though it came through me and asked to be written. Even though when I write this freely and don't edit my soul I grow/heal/change, plus the blog explodes.
The blog is growing, I think because I've come alive, I'm awake now, and you're here because you're awake too, or on your way, and you're here because this is the mood of the world now. We are having mass scale awakening. Despite what the media and control structures tell us, we are evolving, or at least half of us are. You won't read about it in the papers of course, they play for the other team. But as Jason Silva says we are looking at Humans 2.0 I love that don't you?
The world is changing and it has to if we're to survive. It's a long time since we decided to leave the cave. There is no going back there. Humans evolve, that's what we do. And a big part of this evolution is honouring our creativity, is turning away from existing belief systems, is coming alive and asking ourselves how we can be better humans, how we can contribute to making the world a better place. Is answering the call!!!
So while I've been resisting myself, editing my soul, holding back, something bad happened. I got sick. It went on for a long time, growing steadily worse. To cut a long story short after not responding to initial treatments my doctor suspected something serious, something life-threatening.
This last night before I went into the hospital for further tests I told my husband I wanted him to know I'd have done everything in my life exactly the same, I'd change nothing. I have no regrets, I don't make mistakes. I can't say I haven't lived my life because I have BUT I had to think too, if I was facing bad news… My children…sob.  And more, while it's been a wonderful life it has certainly not been enough, not nearly enough. I thought please universe!!! Etc, etc
And then, the knowledge that while I'd been on the right path I'd been holding myself back. I vowed if I got through this I'd never do that again. I'd write, as Ernest Hemingway said, 'hard and clear.'
In the end the tests revealed nothing life threatening, the relief was unspeakable, Of course a day in hospital is a sad and stark thing in itself. I came home still not well but completely elated. We had one of those chats on the drive home, you know the ones, how we can give this experience meaning, use it for good and never waste another precious minute, and I said this is it. I'm going to really push things now, I'm not holding back anymore. I went to bed feeling grateful, inspired, still fearful but ready at last to let go.
That's when magic happened.
I was woken by a sound I'd never heard before. It was right by my open window and looking out I was stunned and amazed to see a large white owl. I watched as she took silent flight and disappeared into the night.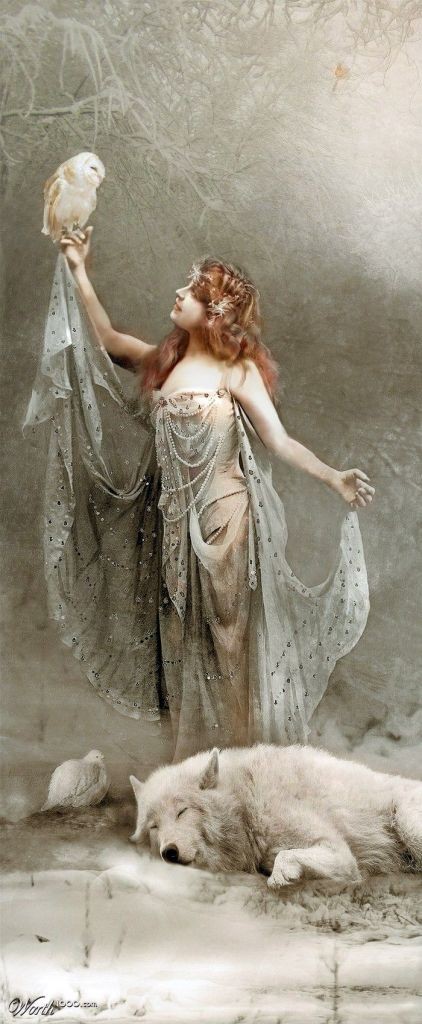 Isn't that incredible? I've never seen an owl in the wild before, they're rare in Ireland, even rarer here in the North West. Not many people have seen one, and to see one on this night of all nights. I believed it a sign. Excited I could hardly wait to look it up in the morning and here's what I found…
'The presence of the owl announces change, transformation. The owl spirit animal is emblematic of a deep connection with wisdom and intuitive knowledge. If you have the owl as totem or power animal, you're likely to have the ability to see what's usually hidden to most. When the spirit of this animal guides you, you can see the true reality, beyond illusion and deceit. The owl also offers for those who have it a personal totem the inspiration and guidance necessary to deeply explore the unknown and the magic of life.
The owl is also a guide to uncover your hidden potential and abilities. Check whether you need to reveal more of your intuitive nature.
You are receiving guidance in life, important changes that are taking place or about to happen. 
I has thought myself free but I had further to go, I was still confined by self limiting beliefs. By accepting the owl as spirit animal I have freed myself further. I have taken the step I've been trying to take. I was on the path but I'd stopped moving. You can't stop moving!
I had needed another trigger, the trigger was sickness. Then the owl came to offer me guidance if I wanted to take it. I'm taking it. It reminds me of this line in the short story by Jack London called 'To Build a Fire.' It goes;
'The trouble with him was that he was without imagination. He was quick and alert in the things of life, but only in the things, and not in the significances.'
The line struck a chord that has stayed with me, the many deaths we can have for a lack of imagination or not using it. From here on it's hard and clear for me, no fear. This is my responsibility, this is my vow to you and to me
'Whatever causes night in our souls may leave stars.' Victor Hugo
'Don't ask what the world needs, ask what makes you come alive, and go do it, because what the world needs is people who have come alive.' Howard Thurman
Read the entire Jack London story HERE It is brilliant, and chilling.
Read my sparkling new About Me page HERE thoughts on that welcome too. Wishing you a sparkling day all your own, xo Jane
"Creativity is the greatest rebellion in existence. If you want to create you have to get rid of all conditioning's, otherwise your creativity will be nothing but copying, it will be just a carbon copy.
You can be creative only if you are an individual, you cannot create as a part of the mob psychology.
My effort is to destroy the collective mind and to make each individual free to be himself or herself. Then there is no problem; then you can live as you want to live. In fact, humanity will really only be born the day the individual is respected in his rebellion. Humanity has still not been born; it is still in the womb. What you see as humanity is only a very hocus-pocus phenomenon. Unless we give individual freedom to each person, absolute freedom to each person to be himself, to exist in his own way… And, of course, he has not to interfere with anybody – that is part of freedom. Nobody should interfere with anybody." – Osho
---
---