The Secret of Change
This time last year I came across a few articles on the idea of choosing a word to inform your year ahead. You can read that post here. The word, the thing I needed that had evaded me for four years was healing. I also chose a second word, muchness from Lewis Carroll's, Alice in Wonderland quote…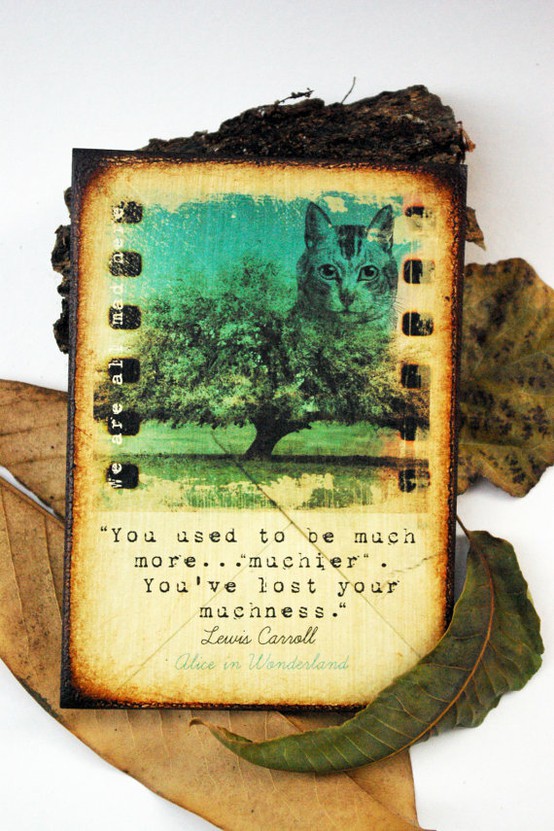 With everything that had happened I'd lost my muchness. If you've seen the movie 'You, Me & Dupree' it has the same idea.
Four years before and within the space of one year I'd had a baby and stared at death twice. First I had a too close brush with cancer. There's nothing quite like the shock of hearing that. Luckily it was caught in time. One surgery and regular check-ups later and I'm fine, one of the lucky ones.
The second time was due to medical mismanagement in the delivery of my second child. I'm not going to go into it (your're welcome) I remember practically nothing of the first four months of her life. I was too busy shaking with a sinister and growing fever.
'It will be hard at first,' I was told, 'but every day it will get better.'
I focused hard on this advice and on getting through the days, telling myself it would get better. I was also endlessly told 'at least the baby is ok' which is just wrong on so many levels.
I was so determined, you know how determined I can be, but the truth was every day I was getting worse and all the positivity in the world couldn't help (that was hard) because the problem was not only that I'd suffered third degree damage in the delivery but the (hundreds) of internal stitches had been done with insoluble sutures.
Definition of Insoluble 1. Impossible to solve 2. Incapable of being dissolved
O
n one of my many desperate trips over to Sligo I met the brilliant Dr Sallam who took me under his wing and so after the med's had failed (because you can't medicate the insoluble) and two months post delivery I was brought back in for surgery. I woke delirious with pain. All that day I think I climbed walls. I was like the mad woman in the attic, I'd have set fire to myself if I could and then I was exhausted.
I saw the looks on the faces, the cleaning lady who held my hand while tearfully saying to her colleague, 'why can't they do more for her.' The consultant sitting by the bed in the middle of the night. I'd been told the infection was the worst they'd ever encountered. One night in particular I felt might be my last. After all, infection is the biggest killer of people post surgery. Naturally they won't tell you that, not in so many words at least.
Did you know that hospitals have what's called a pain specialist? This is the only person who can on assessment override the 'set' meds for any patient in any situation. He was called in to see me and ordered the increase in meds. After that I began the slow path to recovery and finally two months later, four months after the birth, I could walk slowly over the lane. My body was slowly healing but my mind couldn't keep up and I've only told you half the story, I don't want to make you cry!
Time I thought, time must be the answer, but it wasn't. The answer for both the physical and the mind was change and building something new. This is why one of my favourite quotes is this one from Socrates because by the time I found it I was discovering it was true.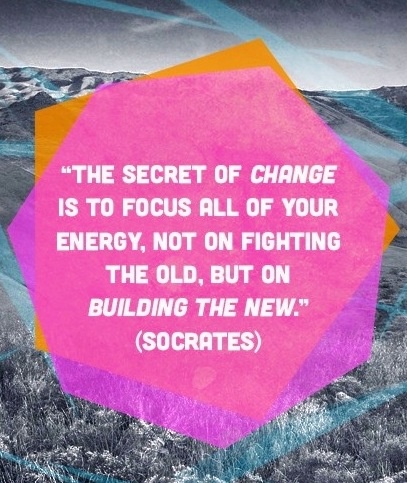 It might sound overly simplistic to say the difference was starting this blog but in starting the blog I was doing so much more than I knew. First it was a lot of work but creative work I enjoyed, coming up with ideas, searching material, writing and editing, styling and taking photographs. It was a challenge, it was new, it was frightening, it gave me a lot of new things to think about, it was healing, and transformative.
Secondly I'd increased my level of reading to insane proportions, especially of articles, quotes, that sort of thing and in doing so I tapped into incredible things I might never have discovered otherwise. Ideas of mindfulness, connectedness in all things, consciousness and enlightenment were new to me. So many great writers and thinkers, beautiful philosophies. Old worlds, new worlds, infinite possibilities opened up. Now when I closed my eyes I didn't see terrors. I had replaced them with other things. The terrors were pushed out by learning, work, creativity and so much colour, I only wish I could explain it better.
Three months into starting the blog came a new year. I chose the words healing and muchness to inform it. I said these words to myself constantly, one was soothing the other quirky, but no less important. Less than halfway through the year I felt like a different person, more me than I had ever been.
If you want further proof I started writing a novel this year, something I've always wanted to do and what's more I have no doubt that I'll finish it because I have invested in me this past year, found my path, and I know I can do it.
So there you have it, last year I had started to make a change and build something new but I knew my need for healing and recovering my 'ness' would hold me back and only I could do something about it. This year I can't think of a word.  I have everything I need and there's nothing holding me back. Like the phoenix I have been reborn through the fires.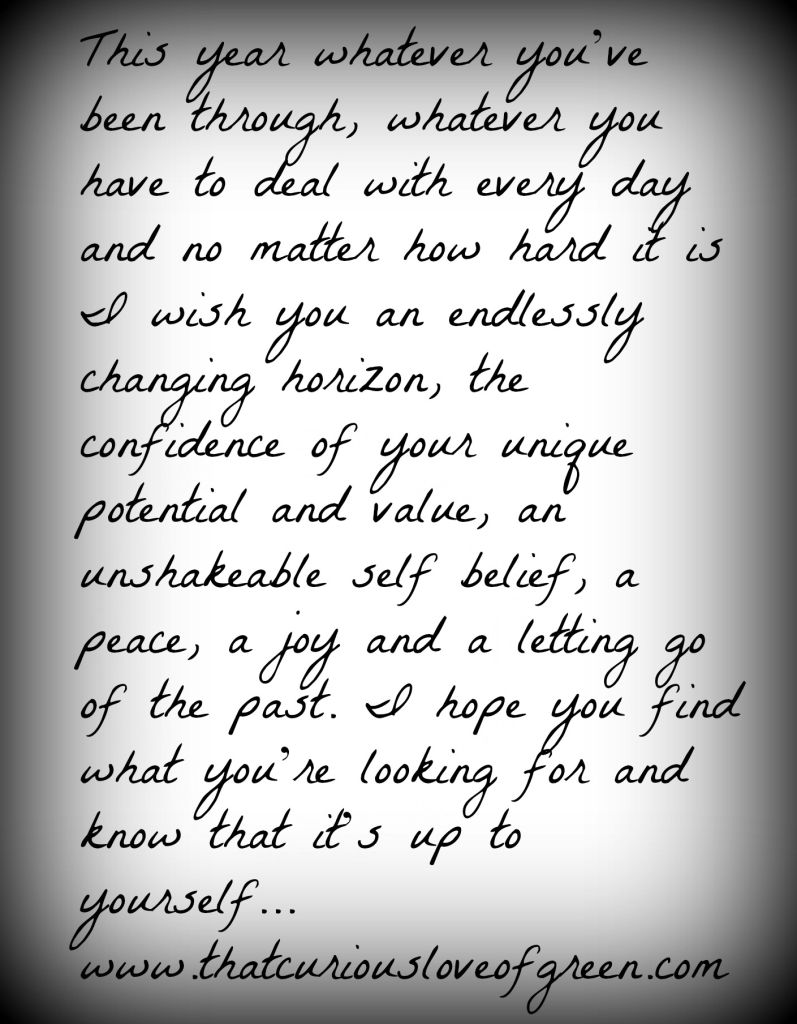 Jane
---
---