The Soul of Place – Ballinamore Family Festival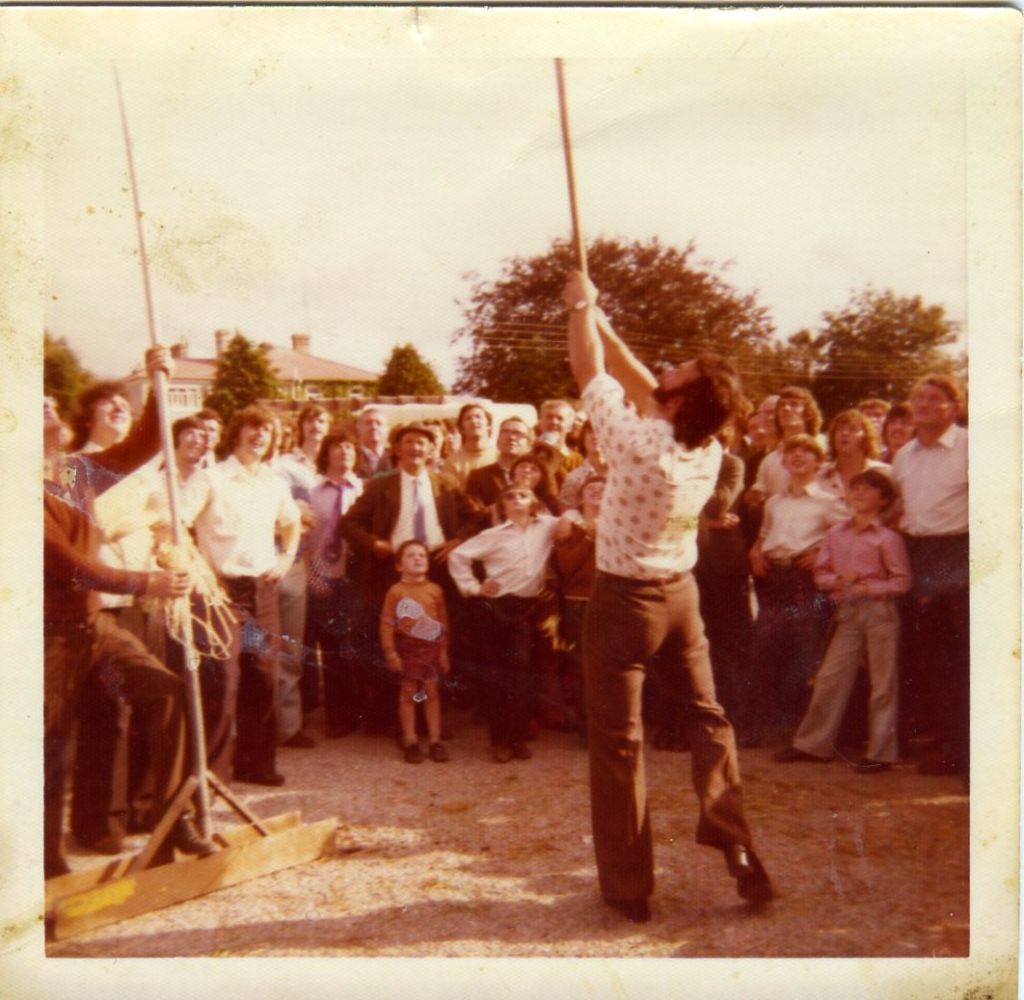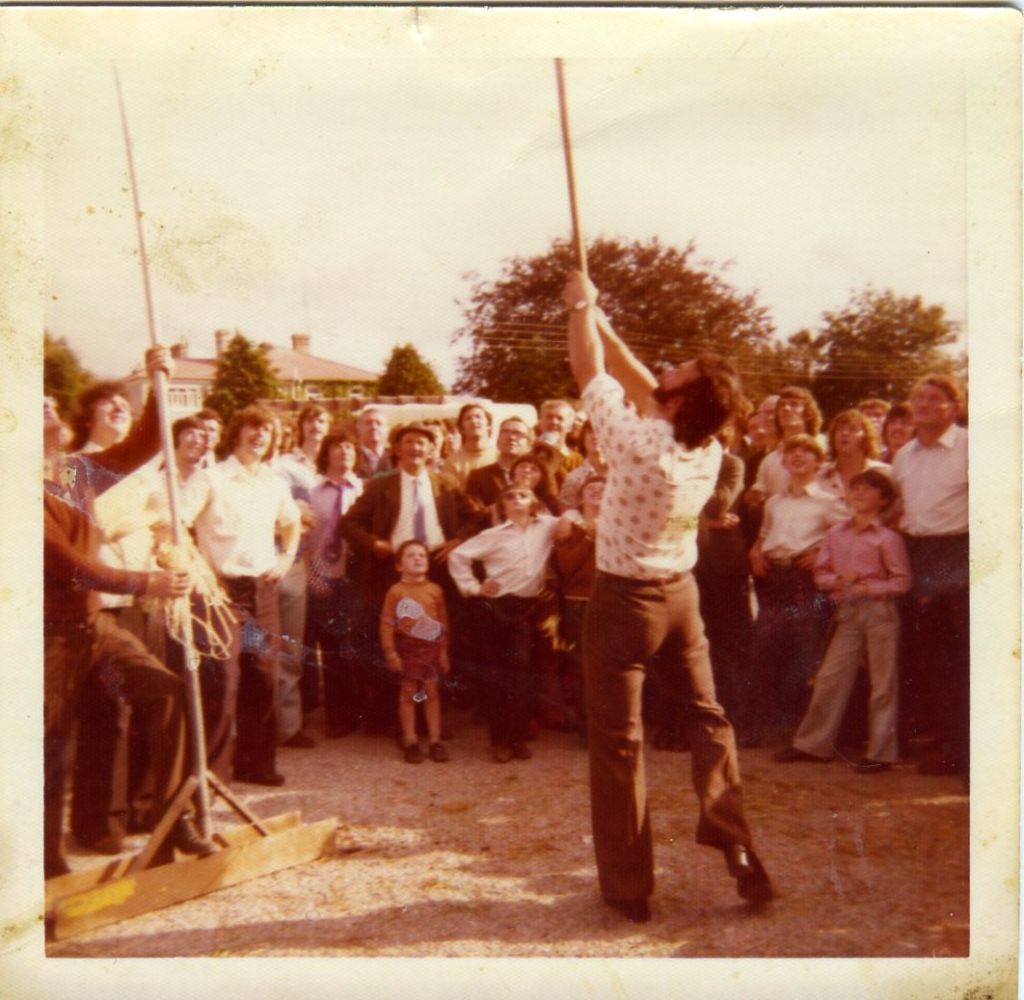 Joy of mine and so many childhoods, lifeline of a small town for 47 (now 49) years, a central part of life here, witness of good times and bad.
As seventies and eighties children the festival was our summer holiday, no foreign shores for us but the weeks of preparing, saving money, all the town painting and polishing meant the festival was drawing near.
The thrill of the funfair, of the platform and bunting going up, the festival programme in the shops and planning what to go to, street dancing in the dark, treasure hunt, fancy dress, children's disco, show day, chips from a van, candyfloss, Cumiskeys famous sweet shop, plastic duck races on the canal, street games, rain and all the lovely random things, like sitting with friends on the footpath plus fireworks, late summer nights, family time and freedom.
I believe the festival was and is permission to possess the town, claim every inch, eat, live, laugh, and breathe it.  
As we got older it became about new friends, going out, to the funfair, the local pubs and club and later yet about old friends and meeting people not seen in years.
In a seamless imperceptible motion it turned back on itself and became once more about family, our young families, our small children and their first festivals.
The intoxication of memory, of tradition, of rooting our children, linking them to our experience and creating new nostalgia's out of old. Renewed traditions for the future that bind us all to here forever.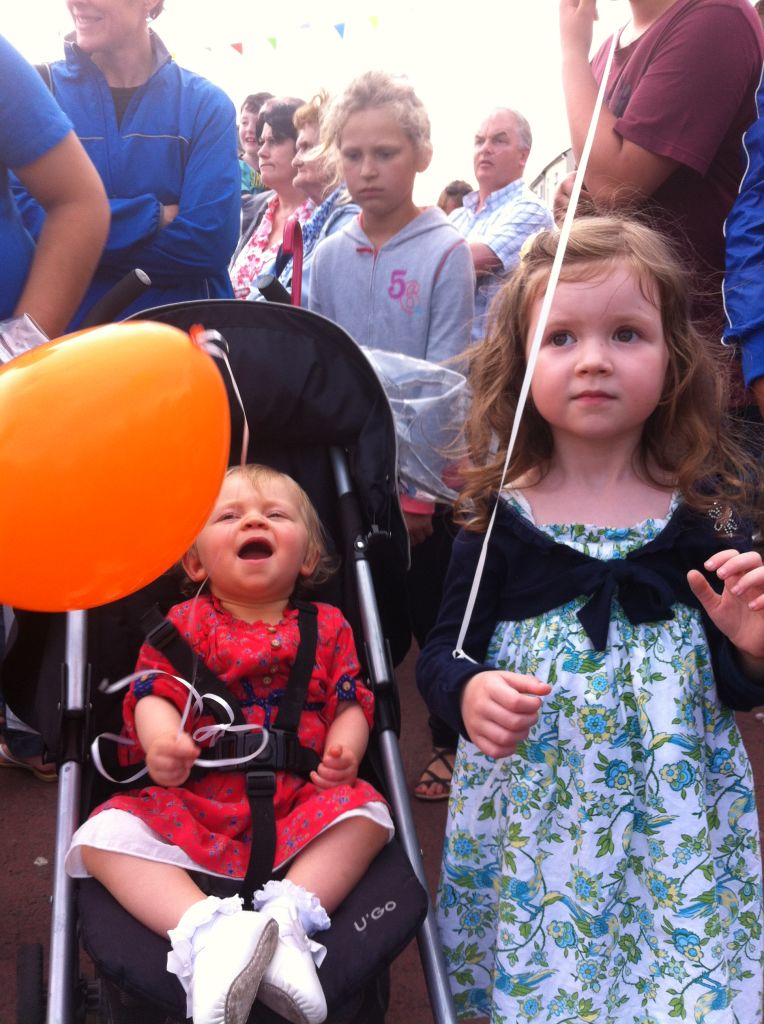 I'm grateful to the festival, it gave me some of my best memories of growing up here. Our mother bringing us to 'The Bard' (music entertainment on the street) every night without fail, whatever the weather. Our father tossing the sheaf (a bundle of hay to be thrown with a pitchfork over an ever increasing height), a test of strength which he had in abundance.  They always made it a holiday for us and we looked forward to it as much as Christmas every year.
To the committees, in particular to long running and much loved chairwoman Jackie McTague, for the sheer hard graft it takes to keep a week long festival of free events going for nearly 50 years.
This festival has kept fragile ties together and forged new ones, it's kept business afloat and continues to do so in new times of trouble, it made and makes all people feel at home, it welcomes and celebrates the visitor while elevating the local.  It celebrates and continues to show the very best a community can offer, a soul.
For more information please click the link below.
---
---