The Tide Rises, The Tide Falls – From 'Notes on Creative Tribe – A Bootcamp Journal'
With my third successful creativity bootcamp closing today it seems only right to take a moment to reflect on the unique and in many ways I think, indefinable event bootcamp is. Little did I know, when I decided to host the first one back in October, just what I had started, and very nearly didn't.
The timing could not have seemed worse, thanks to a long running legal case 2015 was one of the most stressful years of my life. My health was suffering, I was tested for suspected lung collapse and treated unsuccessfully for pneumonia. On the plus side the steroids they gave me did cure the back pain I'd lived with since having my third child. Silver linings.
All the time I'd been keeping up with the blog and working on my book. With more and more people going creative, or wanting to, the blog had tapped into the mood of the moment and was growing at a pace.
Plenty of people want to write or paint but it's really difficult to be an adult beginner in a society that has no understanding or support for that mindset. It's a complex issue, some think it's too late, or they're not good enough, that they don't have time, or that it's something other people do, artist 'types.' With low and dwindling supports it's not easy for established artist types either.
And here I was, taking up tools at 39 and saying I want to write, I want to paint, doing it, then sharing the work and process openly. Allowing myself to be a beginner. I didn't know there was anything unusual about that, at first. And I certainly didn't know so many people felt like me and also wanted to do these things.
But there's a definite shift in consciousness of late, all signs say we are headed for a creative age! In this transition phase our generation is the one that is trying to change from the mindset we've been given to a more creative one. It's healing work in many respects. Sadly for some of the older generations it's already too late, they are too deep in the old mindset, while the younger generations thankfully won't have to suffer the acute conflict of being a creative person trapped in the old system.
The desire to 'go creative' and for 'how' is growing and I found myself helping/coaching people informally when it hit me that I should create some kind of space in which to better answer what I'd started to hear as a call.
I had by now traveled this road, alone, had learned and gained so much in the process, it felt time to pass something on, help others do the same. I started to think about how I might do this? What to create exactly? How to give it all, life…
But at the same time there was the resistance, what if I'm not the right person? The timing couldn't be right? I should wait until the legal case was over, at least until I was back in my health. I shouldn't be taking on something else, didn't I already have enough on my plate? I would just be creating more work for myself. I thought about it for a while and then one day I just went ahead and created it.
I wrote a short post 'Do You Want to Go On An Adventure' and made the format up on the spur of the moment. It had been 'brewing' of course but the best way to give form to ideas I find, is to write them.
Putting it out there gave me a thrill the way only scary, exciting, and right things do!!!
How did I know it was right?
Only deep down I knew, the way we all know when things are right. But you have to trust yourself in order to act.
My work on the blog/book etc had taught me that when I push myself, when I, as Rumi put it, answer every call that excites my spirit, only good things happen.
Without a doubt there is magic in going with the flow of what you know you really want to do, to being open to that, to saying yes, and most of all to taking action, without any thought of being ready, without being ready, without knowing what's going to happen!
It's trusting and letting go, and it's exhilarating, and addictive. It hasn't steered me wrong yet.
That's not to say it's easy or plain sailing. When you create something new, something that doesn't have 'committee consensus' yet, you come up against more than your own resistance. I had years earlier learned that the hard way.
This is when it's important the vision is yours, part of your path. The pure vision, a soul call, self trust, and the passion, these are the things that will see you through. The details work themselves out in time. All of this has been proven to me before. From when I created a ground breaking traditional performing arts company and show, to running my own pr businesss, to starting the blog, taking up painting, writing my novel, and creating the creativity bootcamps and salon. I don't 'own' any of it and ideas belong to no one, I'm simply a channel for these things, a very open channel. 
Where I am single minded is in the work, and the vision.
That first bootcamp back in October 2015 I can only describe as a tidal wave. Interestingly the image of water is the one I most associate most with the bootcamps. 
'When the sun goes down on your side of the globe, the spirit wave in the tide of mass creativity comes up here.' – Tig Beswick, Artist, Australia (Oct' 2015)
That first month long one was a force to be reckoned with, it was high energy, high creativity, and high emotion. It was in many ways intimidating as well as consuming in its intensity. My newsfeed, message box, email, flooded over. I spent easily five hours a day, more, immersed in it's depths.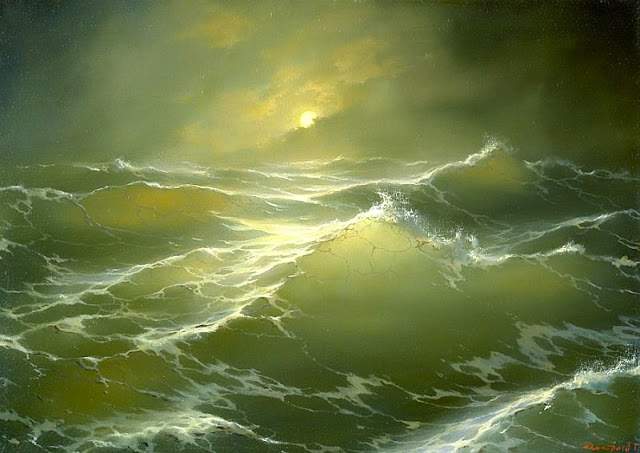 I was shocked, excited, overwhelmed at times by the sheer surge of power emanating from this place.  Swept up in other currents my plans to 'immerse' myself in my own work for that bootcamp came to little. And I felt un-deserving of the gratitude and praise heaped on my head.
Even in the first few days it was clear that a one month bootcamp was not going to be enough. The floodgates had opened, I had to find a way to go on.
Meanwhile even though bootcamp was new, and though it had taken a great leap of courage for us all to be there, it had already become a safe place, in both good and not so good ways. The committee sailed in and this time resistance came from more than me. My resistance was purely selfish, the sacrifice of time, now so evident, helping others instead of doing my own work. But in the end, with the same spirit that had led me to start the first one I created the salon.
Now the salon is our forever home, cosier, more relaxed, more intimate than bootcamp, but every bit as motivating, with plenty of info sharing, new things to learn, and what I like to call, drive by coaching, where I dive in and coach/mentor as much as my time allows. Anyone wishing to go creative themselves, or to continue the journey they've started in the bootcamps would be hard pressed to find a more nurturing tribe. There's a small fee of €20 to join, that's just about enough to keep us in the style we've grown accustomed to, intimate, real, genuine.
Existing members could tell you how great the salon is though if you know any of them I'm sure they don't need to, I'm sure you can see it in them for yourselves. Those of us, myself included, that have been on this journey since last October, can it be less than one year! We have grown at alarming rate! It's environment, collective energy, and the company we keep.
By the time the second bootcamp came round in February we had a mix of new people plus, those who had been in the first camp and/or those who have done the lot. The differences in these groups was like day and night. The salon group being by far the most motivated, driven and prolific in their offerings. I felt more confident too.
Again the magic, the 'lift' from the smooth deep seas of the salon, and from out in the choppy seas of the 'real world' to the great rising tide that is bootcamp. Such is the strength of that energy it seeps into the consciousness of everyone there, changing perceptions, changing lives. I've seen it now three times. The bootcamps and salon are places for flourishing. I've seen books started, creative careers launched, you name it. 
Depending on the ebb and flow of life and need each bootcamp is different. For me this third one has been the best. And when I look back I see how much I have grown, changed, and learned since the first.
I don't know what the magic is but as others will tell you, it's there. There is something in the collective consciousness of tribe, of people bonded in something universal, something as natural to life and yet divine as creativity is. Added to that the support, the encouragement and understanding is something special and rare. I'm certainly proud to have created the space for all this.
So now it's the end of another bootcamp and we're going back to the salon. You're very welcome to join us there. I have plans for future bootcamps, they do keep us on our toes, as many as three or four a year, maybe I'll see you?
I'm taking a social media and blog break for the next few weeks so I won't be around much unless the spirit moves me, and it might. But as always thank you for reading and for all your support.   Chat to you soon, xo Jane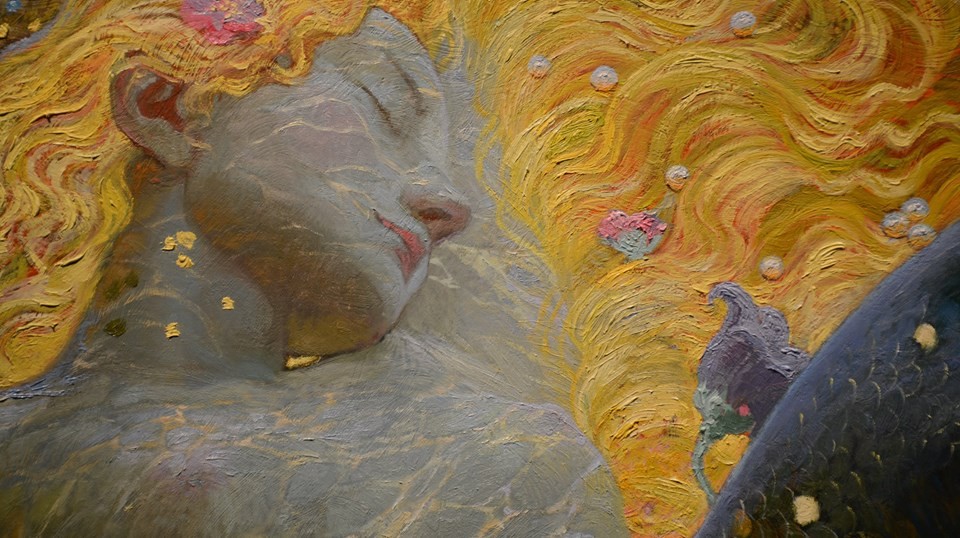 'Creativity Bootcamp' in a nutshell…
The concept is simple, daily creating everyday for two weeks. You decide what that will be but daily journaling is also encouraged. Participants are added to a secret FB group for the duration and asked to share some of their work if possible, but at least something of their process. It's free to take part with participants asked only to sign up to the blog and follow the blog fb page. The aim of bootcamp is to create a daily habit, and if you already have that, to go further, to push the limits of your creativity and creative practice. As a bonus you receive coaching, support, understanding, and the company of like minded people. Keep an eye here and on fb for news of my next bootcamp. To join the salon click HERE
---
---