The Weekend – Eat, Decorate & Be Merry : )
Hello friends, another new week and October half over.
On Friday I finished the second draft of my novel and printed it for the first time. Next I need to go through and read it, pen in hand, making notes and so on before starting afresh on the next draft.
I feel very clear about what needs to be done before I can say I've done all that I can. And that's a good thing right?
I know I can do it or you might say I know I will do it and that's the thing isn't it? I believe in the decision to do, not to try, just to do, but my god is it daunting. Being bold, believing in myself doesn't make it less so, makes it thrilling sometimes but makes no difference to the outcome once I make my decision.
My way of handling is to completely ignore it for a while, like it doesn't exist, until one morning, not long from now I'll wake up and the desire to get on with it will just be stronger than anything else, stronger than food or want or life, I'll be back there.
I know this as sure as I'm sitting here now, ignoring my book in the drawer, listening to the wind roar, watching reflections of sunlight and flames from the range as they dance on the table in front of me talking to you.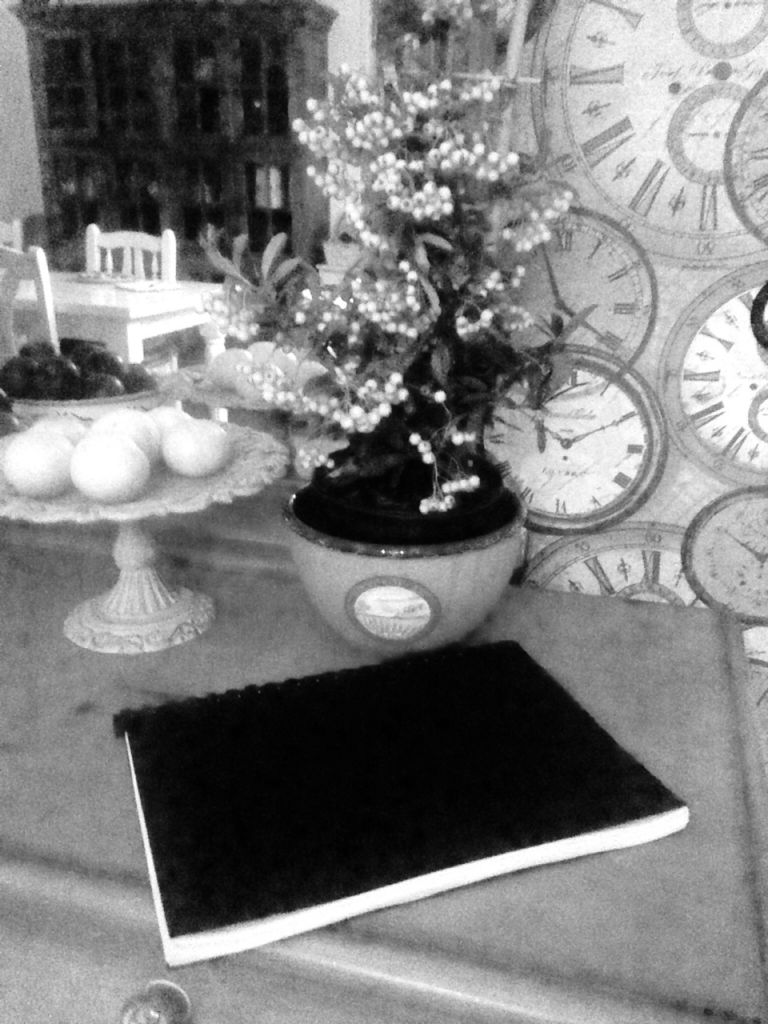 Saturday, while shopping for something so boring I can't even remember we bought this beautiful paper on impulse.
I've photographed it here against our sitting-room wall which is 'Royal Regatta 1' by Dulux and I think they're just beautiful together.
You know I love colour, all colour except for one, purple, lilac, every version. I'm being blindsided by the birds and the green and how well it looks with the blue. I'm papering the two side walls of the double height hall, well I'm not but Adrian is confident about it, that leaves the back wall which just might end up this blue colour too, hmmmmmmmm, decorating, decsions, don't you just love them.
The paper by the way is by Graham & Browne for Homebase Inspired range. It's a copy of an ancient hand painted Chinese paper or chinoiserie as it's known.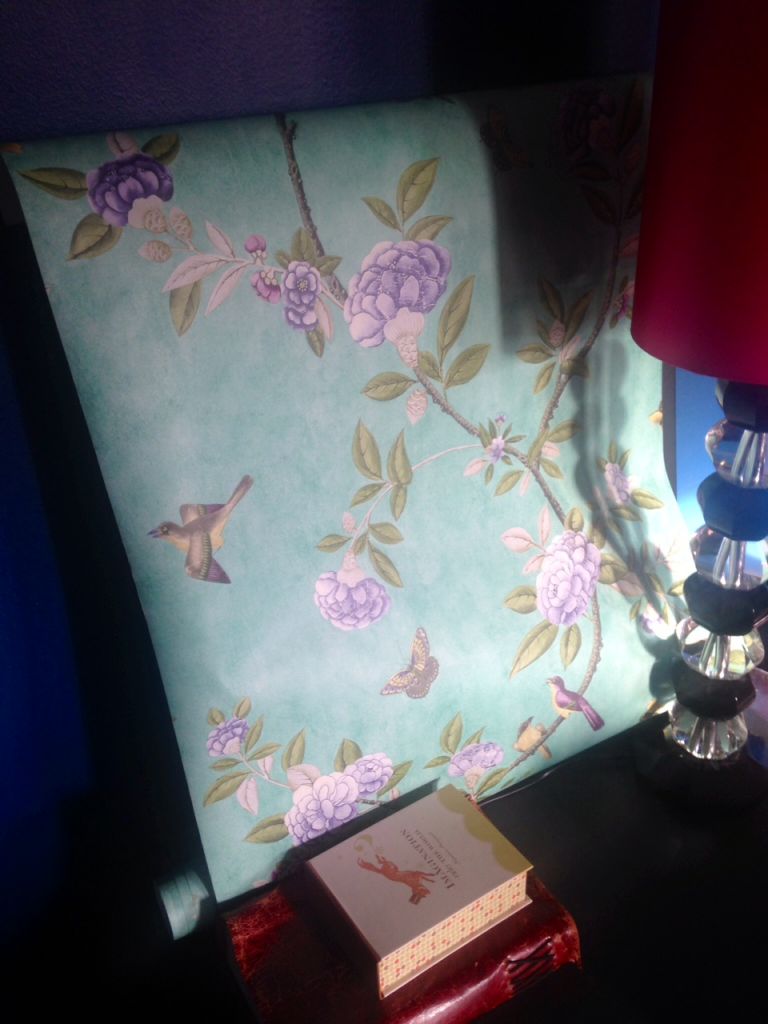 I did think of putting it in the kitchen first and still not sure it should go in the hall, after all I spend more time in the kitchen but we did decide to go all out decorating and for now at least paint the kitchen, woohoo!
I painted the mantel a few months ago in Dulux 'Steel Symphony 5 ' a blue grey colour  that lightens or darkens according to the light and loved the result but wasn't sure if I wanted to do the rest of the room with it or not. You see while I LOVE blue it's the rich shades I love, royal and above, cerulean, sapphire, prussian and petrol. No babies please.
Saturday we said, 'Feck it, what's the worst that could happen?'
Not a bad mantra, after all all decorating should be playful and expressive in your own home.
Paint is easily changed AND at least it will be clean and fresh, god knows it needed it and a change, ooh I do love change. With the range in the kitchen it does get very dirty and we haven't painted it since we moved in, it was time.
We started putting it on Sunday and so far so good though at times when it looks really 'blue' I do feel a bit alarmed, I go 'aaaarrggghhh it's blue!' life on the edge here you know.
Next question is what to paint the kitchen cabinets because obviously they look dreadful now.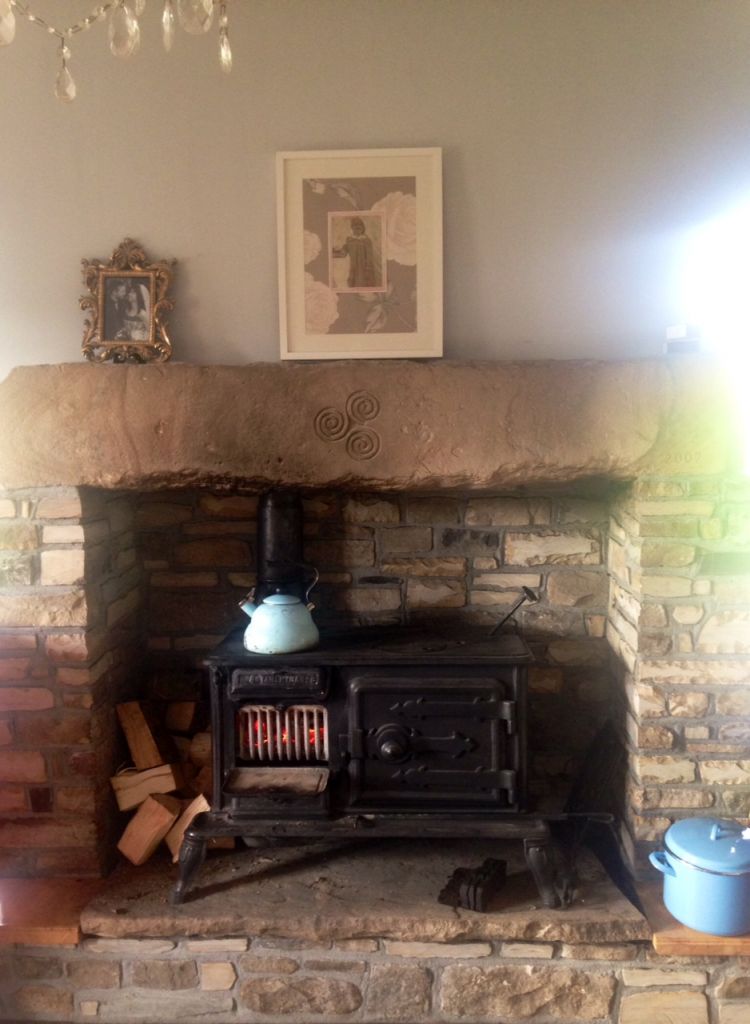 You know how when you start something like this it is so hard to stop, well I just get so obsessed! But an invitation to dinner on Sunday did the trick.
Dinner at Caoilfhionn and Sean's is always a treat. Amazing food, great company plus our children are the same ages. We were all looking forward to it and even the children were saying 'what will Caoilfhionn be cooking I wonder?'
On this occasion Caoilfhionn, stunning cook, not restaurant style, much more professional than that, political organiser/advisor and talented artist went with a Moroccan theme inspired by the movie Casablanca complete with music and cocktails from the movie. French 75 anyone? Make mine a double.
The Menu
French 75 cocktails
Kefta Briouats (filo wraps with lamb)
Kefta Kebabs (lamb)
Aubergine jam
Tagine of chickpeas
Couscous with Pomegranate and Mint
M'hanncha, Pistachio and almond filo coil…
Apparently these little beauties are supposed to blow your head off but we were fine just fine. A gin, champagne and lemon concoction, nectar of the gods. I do love a drink that's not sweet just divine…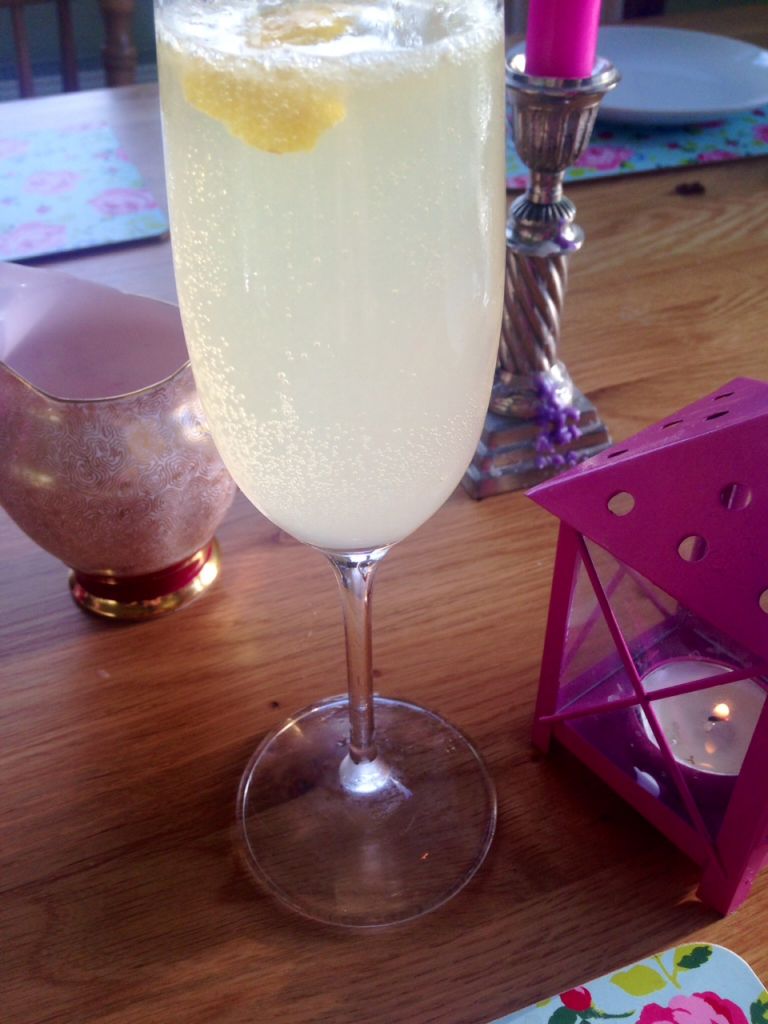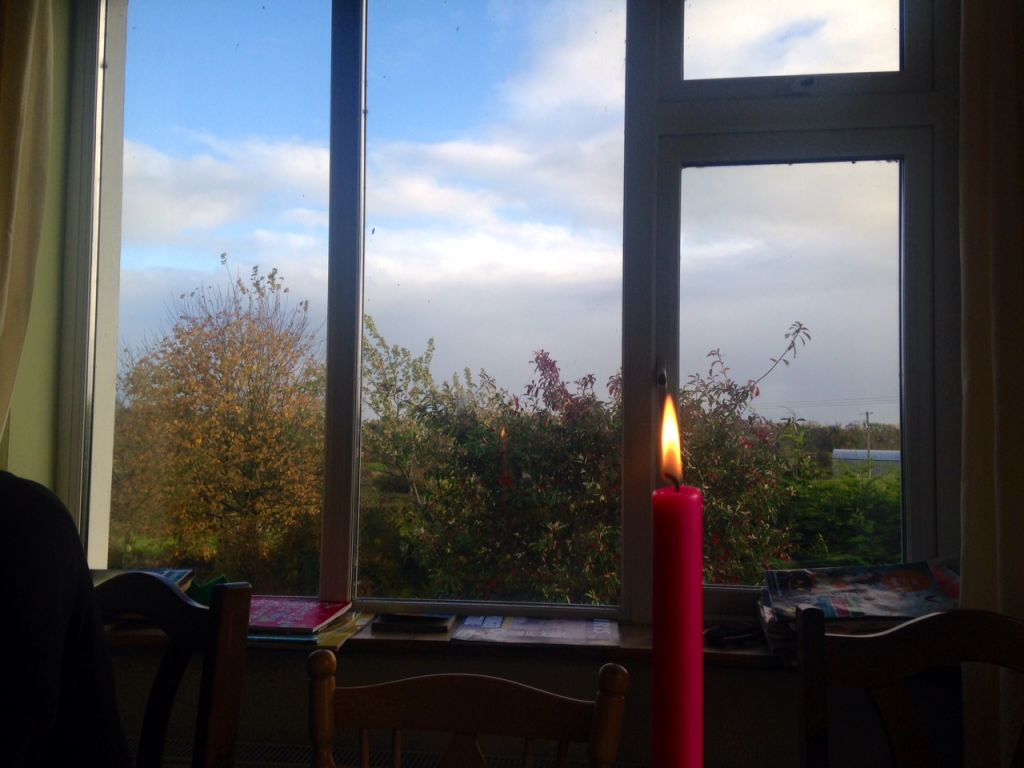 I can't tell a lie, I ate everything and by everything I mean everything.
I ate mine, the children's leftovers and the general leftovers, more than the men. I was in heaven. You do know, you will never get this level of food in a restaurant, they are all about the bottom line, the shortcut. This is food, this is living. I suggest you cultivate some foodie friends and shower them with everything so that they'll cook for you.
Poor Caoilfhionn, last time she was over I made chilli which will tell you how not competitive I am. It was good chilli but it was still chilli : )
Only the ambience could help with that, I give good ambience, that's what I'm good at but this…WOW!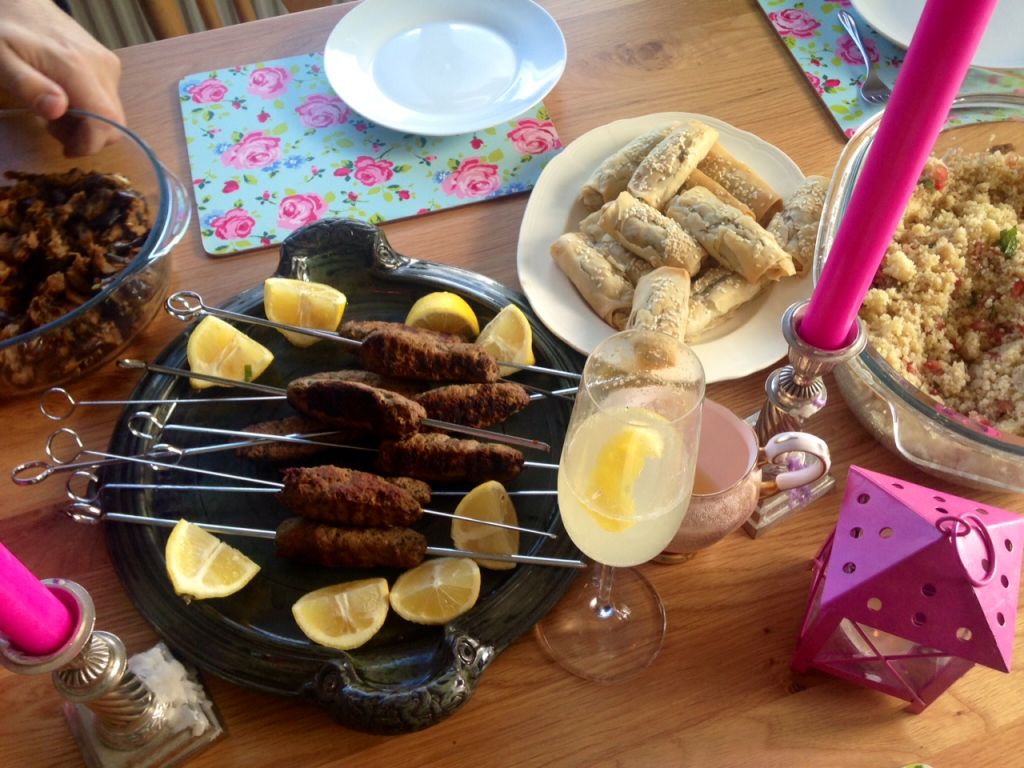 Snow White and Rose Red #besties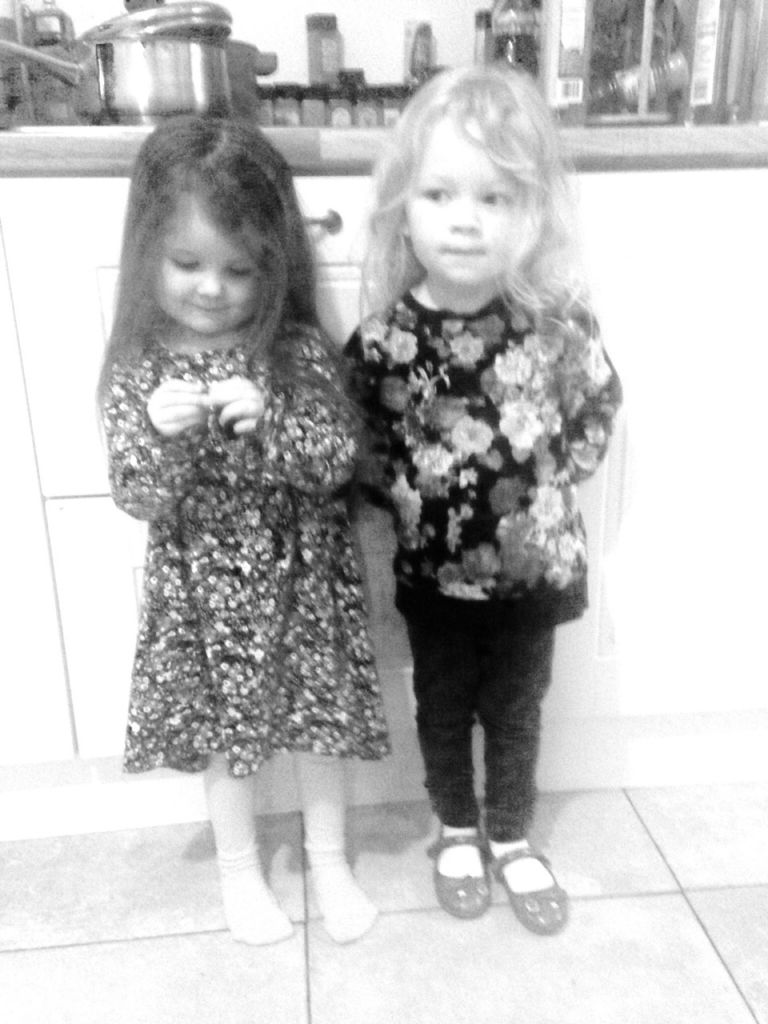 Just when I thought things could not get more delicious Caoilfhionn gave me two books. 'I think you will love these,' she said like it was nothing.
She thought correct.
'Tamara De Lempicka' A Life of Deco And Decadence & 'Among The Bohemians' Experiments in Living 1900 – 1939. Enough said. I am currently reading both of these plus two other books, I am in heaven.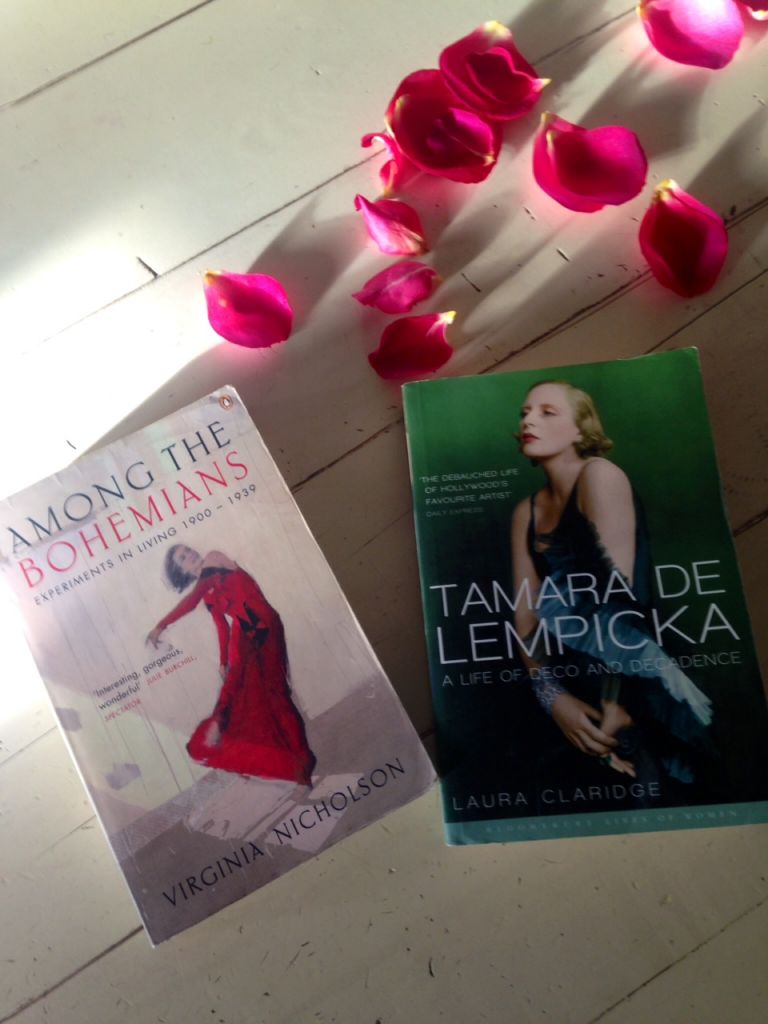 I'll leave you with a sample of Tamara's work and words…
'I live life in the margins of society, and the rules of normal society don't apply to those who live on the fringe.'
---
---