The Weekend in Food

It was a weekend of mixed fortunes in food…
It all started on Saturday with my escape to Carrick on Shannon and my friend Niamh O'Connell's house for some great food, wine and chat, lucky me!  Niamh used to work for me at The Shaylyn Centre, as I already said, lucky me: )
The food was absolutely gorgeous, we had Roasted Pear and Parma Ham with Goats Cheese and Toasted Pine nuts followed by a Hake & Prawn Gratin (a Nevin Maguire recipe) and finally a choice of dessert, chocolate brownie or cheese board!
Sorry to disappoint the sweet tooth's but for me cheese always comes first……second…and last.  Thank you Niamh : )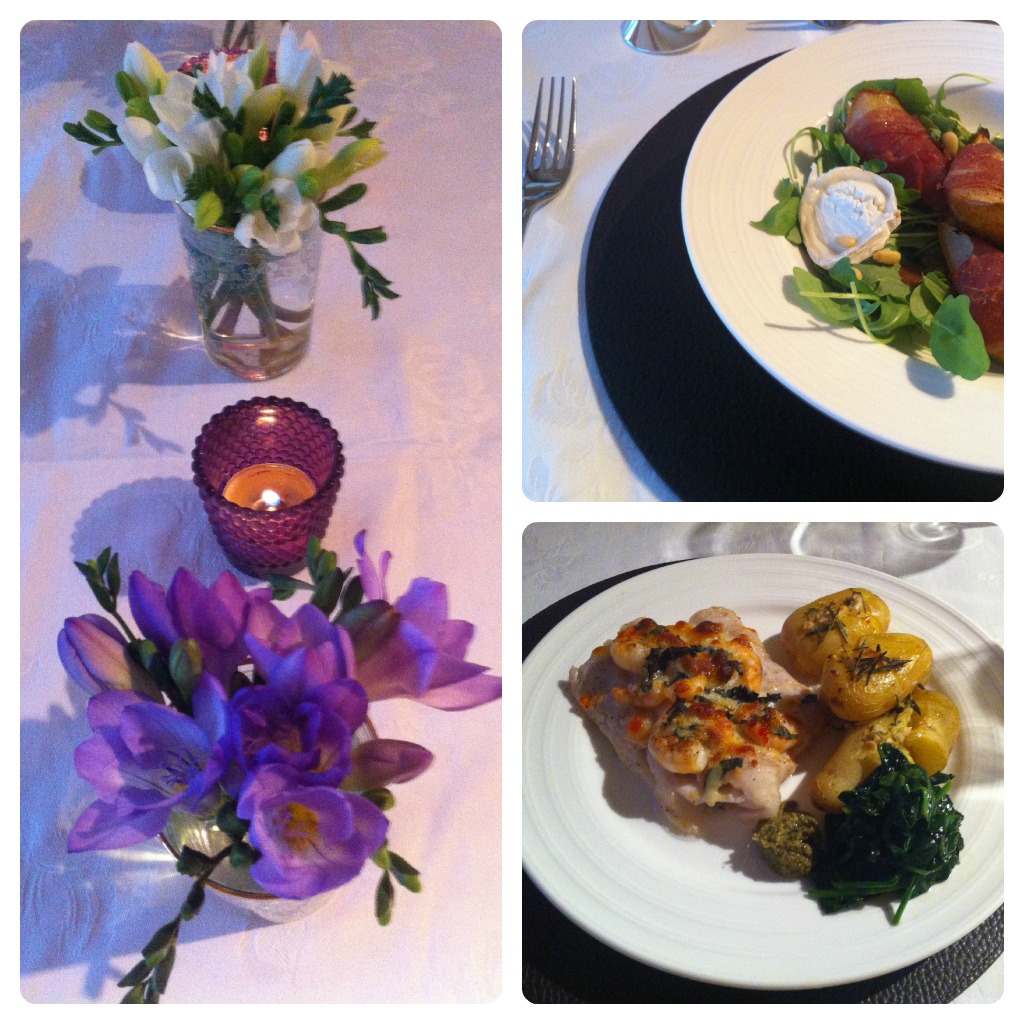 Sunday dawned fuzzy but happy so I got busy decorating my baterie de cuisine with dried hydrangea heads, berries and assorted leaves.  I change it to suit each season but I keep the fairy lights all year…

My plan was to make Potato Cakes with Blue Cheese and Crispy Bacon.  I don't have a formal recipe for this it's just basically cold  mashed potato mixed with crumbled blue cheese and a handful of flour (snipped chives is a good addition or use instead of the cheese if you prefer) shape into balls, flatten and fry till golden crispy as per this rather fetching collage….I just learned how to do these and very proud of myself!
But something is missing from this picture?
Has anyone spotted what it is?
Well if you cast your eye back there you will see I promised Potato Cakes with Blue Cheese & Crispy Bacon………ahem…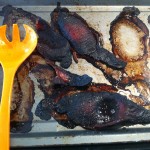 Yes that is correct………I burnt the bacon : /  I ate a piece all the same, it was still 'mapley', so sad.  I know you appreciate the tiny image : )
As if this wasn't enough I also put too much cheese in my potato cakes, burned the pan, binned the first batch, duly added more flour and let me tell you, mothering, cooking, decorating and blogging is hard work!
So that was my weekend of mixed fortunes in food, maybe I should have looked up a recipe……..nah!
Sadhbh in her first shoes forgives me no matter what I do, right Sadhbh?……….Don't answer that baba !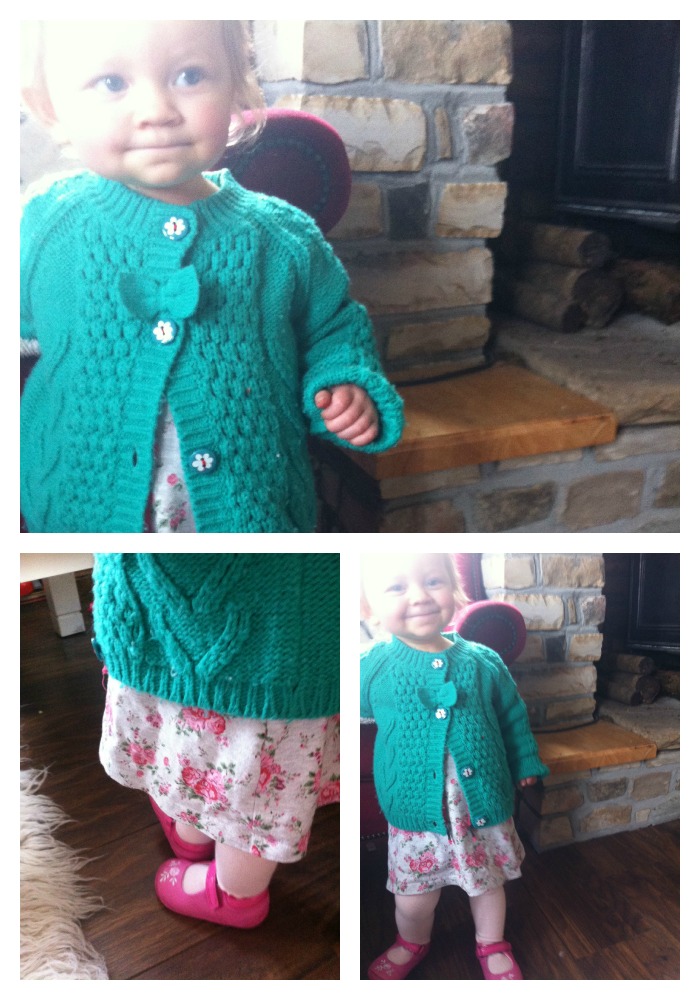 Here's to a great week for us all without any disasters!
---
---