Epigrams de Sole
Welcome back for part 2 of the weekend where we have friends Caoilfhionn, Sean, Tiernan & Eadaoin O'Bradaigh for dinner and attempt our own 'rustic' though of course charming version of Michel Roux Jnr's 'Epigrams de Sole' as seen on Master Chef UK recently!
To watch the master do it click HERE
To watch us do it read on!!!  I couldn't find a recipe so we followed Michel Roux in the YouTube vid as best we could!
1.  To make the lobster sauce put some chopped carrot, celery, onion and tomato in a saucepan with one smashed clove of garlic a knob of butter and about a tbsp of tomato puree.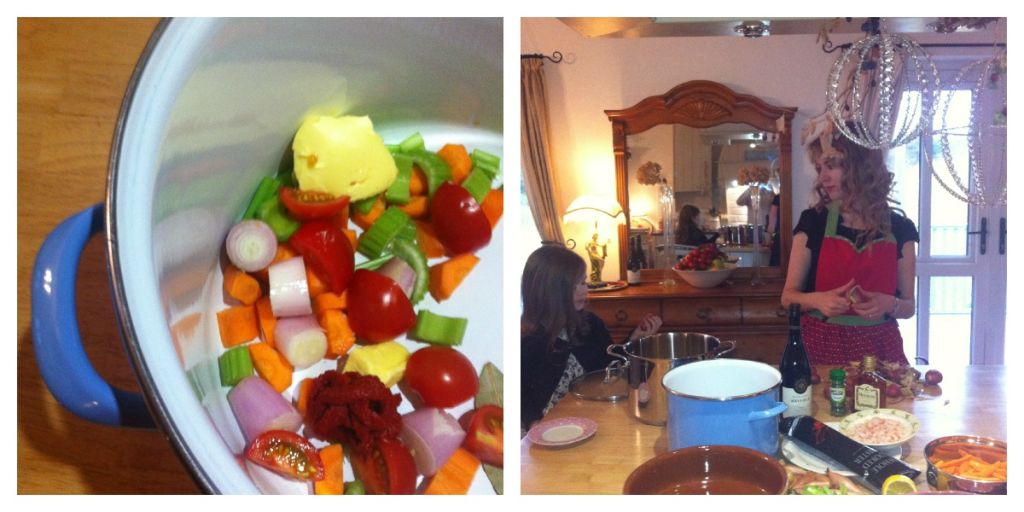 2.  Break apart the lobster putting the meat to one side, discarding the innards and adding the shell and head to the veg mix. Oh pinchy : (  The lobster looked so beautiful I thought, and so…eh, alive!  Well lets just say it was a good thing Adrian was there to do the dirty work!

3.  Put the veg/lobster shell mix on a low to medium heat mashing the bones to release the flavour.  Add a good splash of brandy then a small glass of white wine and cook on medium until the alcohol evaporates.
Add about 250/300 ml of fish stock, you know I'm just guessing from watching Michel so don't quote me ok!  Keep the sauce warm until you're ready for it and strain through a sieve before serving!
4.  Put the sole fillets between sheets of clingfilm and flatten with a rolling pin
5.  Chop the lobster meat with tarragon (we also added a few prawns) and spread on the fish fillets…
6. Put flour on one plate, beaten egg on another and breadcrumbs on a third.  Fold the fish fillets in half, make sure they are not overstuffed as you need to leave no gaps at the sides!
7. Dip the stuffed fillets in the flour, then the egg and finally in the breadcrumbs…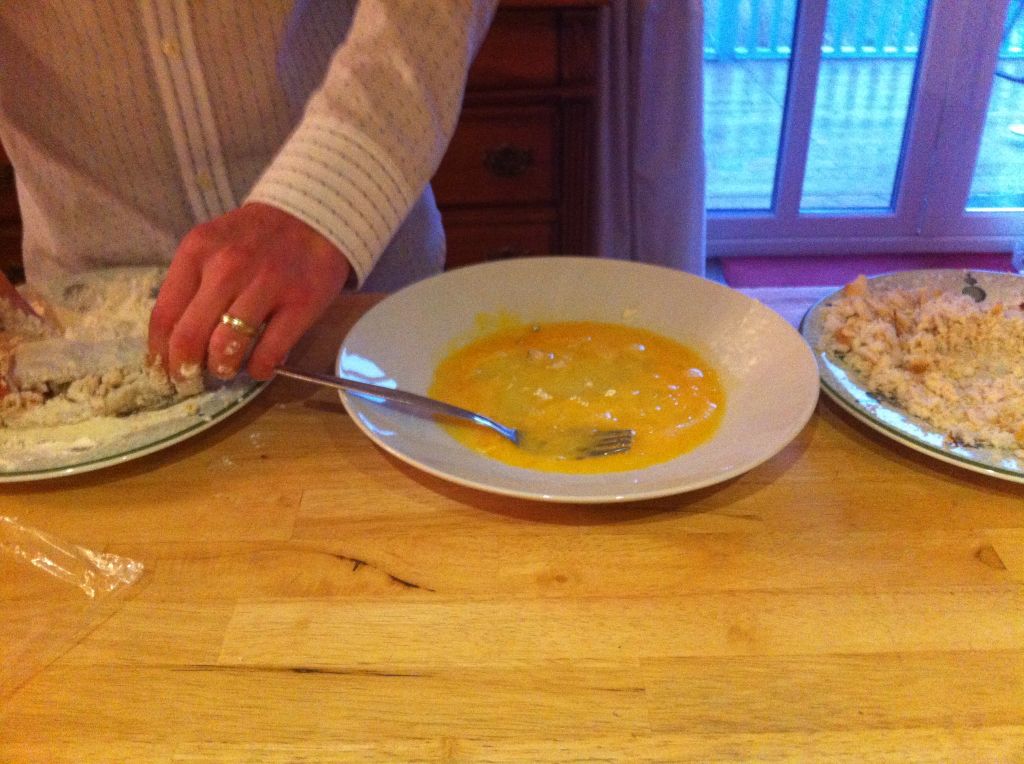 8.  Fry the fillets in a mix of oil and butter but keeping in mind that Michel says not to have the heat too high for this dish!  I should point out that we just grated some bread ourselves for the fish coating whereas Michel used a lovely fine looking pane, hence the much more rustic appearance of our dish…I still thought it looked lovely though! crooked carrots and all : )

I'm not sure how Michel did his veg but I roasted carrot strips in honey, tarragon and a little oil…
To serve I poured a little of the sauce on each plate, added the fish and let everyone help themselves to the veg and extra sauce as they liked.  Our sauce was definitely not the right consistency so not sure what we did wrong there BUT it was absolutely delicious and I would make it again : )
My recommendation…..follow Michel, or try!

---
---