The Weekend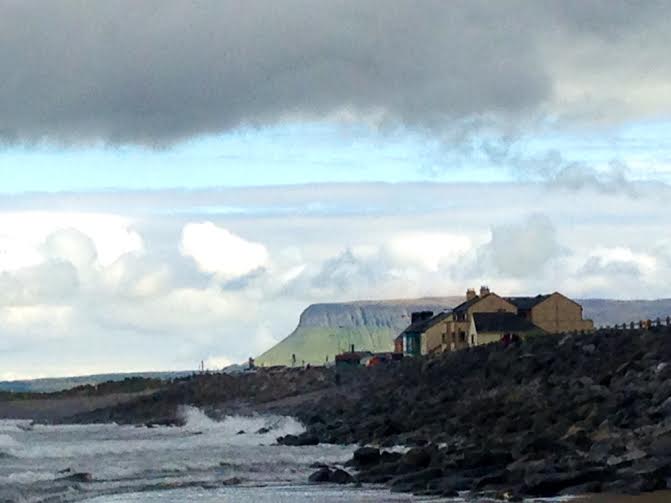 Monday again. Monday's don't bother me anymore because I'm at home and the things that drive me crazy happen everday, routine, schedules… the dishwasher.
If anything I love Monday's in the same way I love mornings, and January. Fresh starts, new beginnings, and the smell of possibility…
Speaking of fresh starts, I have to say thank you for showering me with so much tlc in your comments and messages of support this past few days. Writing that post helped a lot. I felt instantly lighter and carried the feeling into the weekend.
I read somewhere before that to stay afloat in times of trouble you need three good thoughts for every bad one AND, you should actively focus on the good ones to extend the lovely moment. This is one of several things I'm doing to try and help myself and I like it, it's a good one.
In honour of our double birthday celebration, Saoirse and I were 7 and 42 on the 17th, we planned a day trip to Sligo which lies about an hour west. The sea was the plan, Strandhill first, then a browse in the shops.
I knew the sea would help me like the mountain always does, and in Sligo you get both…
A warm day walking listening to the waters roar, Knocknarea rising and Ben Bulben, luminous, green then dark, reflected in the wet sand.
Our girls… Shaylyn, Saoirse & Sadhbh…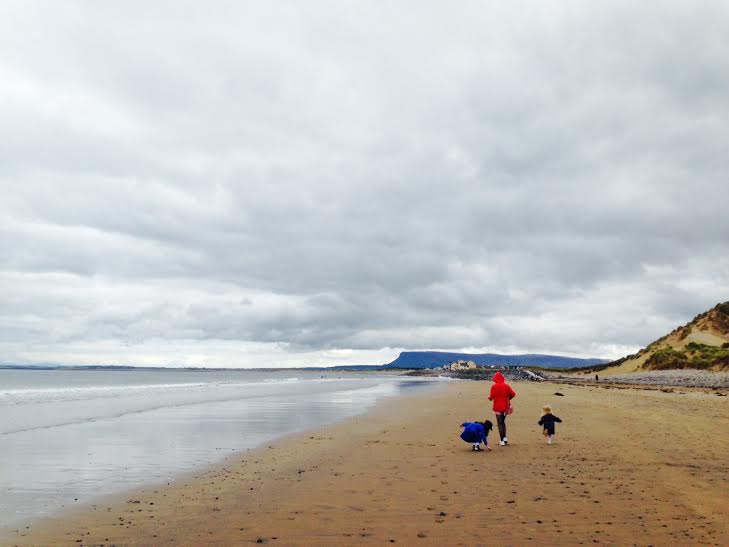 Lunch at Shells sea front cafe, Calamari with Rosemary Chips for Shaylyn, Adrian, me. Nutella toast and babycino's for the small girls, the company of a gentle giant St. Bernard, the wind and the sound of the sea, the chatter of people and seagulls, a hazy world…
Into Sligo town then, to the toy shop first for Saoirse's birthday present. As for me, I was only shopping for inspiration and had it not been for Tiger, the Angel Shop, and the sea I'd have been disappointed. All I posted yesterday, was partly inspired by this event;
'I'm looking for something that outside of me isn't as good, doesn't exist. Only I can create it but I am poorly equipped. But if I don't try I just might go insane, this is my challenge, all the things I contain.' – Jane Gilheaney Barry
'Ode to Life, or if you prefer, to Shopping'
The shops, like life itself, are too conservative for me.
But I did manage to pick up a few bits and pieces.
A beautiful notebook in TK Maxx, a sketchbook, paints and a flower press in Tiger, what a fun place! And, the last thing I expected, sage smudge sticks in the angel shop which is just the most sweet smelling, interesting little shop to browse, peaceful too.
Now I'm ready for the 28th, the rare new moon, the house is going to get a thorough energy cleanse.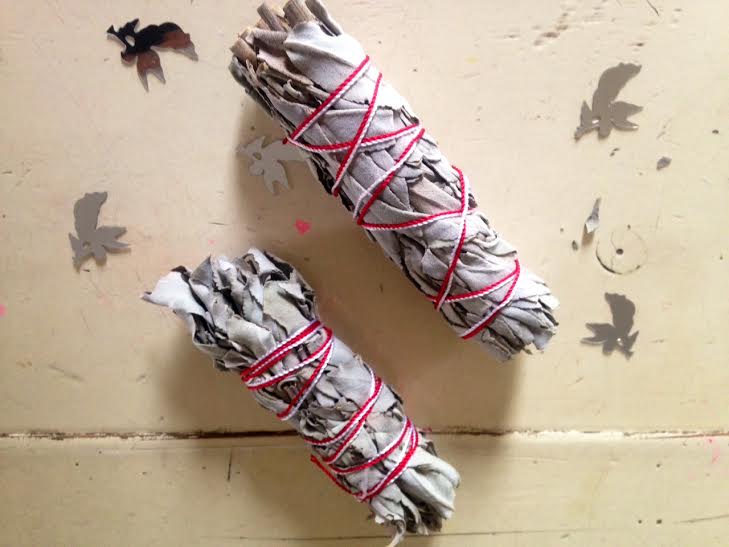 Speaking of cleaning on Sunday I went round the house like a tempest, a woman possessed, cleaning and de-cluttering. I tell you nothing was safe.
This was at least part getting ready for bootcamp, more about that in my next post, and part frustration over all the work I want to do and can't.
After that Adrian and I went for a drive up the mountain, our own mountain this time. The rain was so heavy, the mist so thick, we could barely see more than a few feet of road, tree tops and slivers of ditch.
I rolled the window down so I could feel more a part of it. I said to Adrian, I said, 'See the way it moves, I wish it would pick me up, move me like that, carry me away, over the tree tops. Wouldn't you like that?'
'Oh yes,' he replied, for he's used to me. But we both come from the mountain, so he meant it too.
I waxed on, my frustration over not being able to do things for so many reasons. I have all this energy inside me that sometimes my body can't cope with, my cage that is myself.
I feel sometimes hopelessly limited. Times like that I feel even closer to the elements, only their energy is free to romp and mine isn't. I want a bit of their freedom for myself, to rage as they do, recede when I want to.
---
---