Tour our Home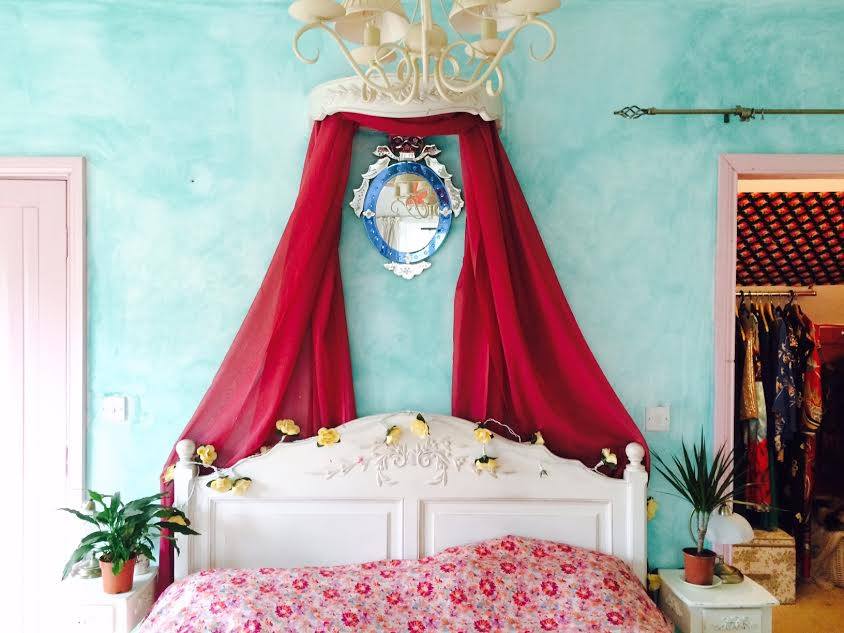 The house is new, built a few years ago, but the way it writes poems you'd never know. The house is a ship, it carries dreams, today it captured shimmering things…
I blinked and the hill turned lush with flowers. I'd only opened the door for an hour. In rushed the green air,
light for the corners,
scent of roses and clover,
and the house wrote, 
I am a summer house…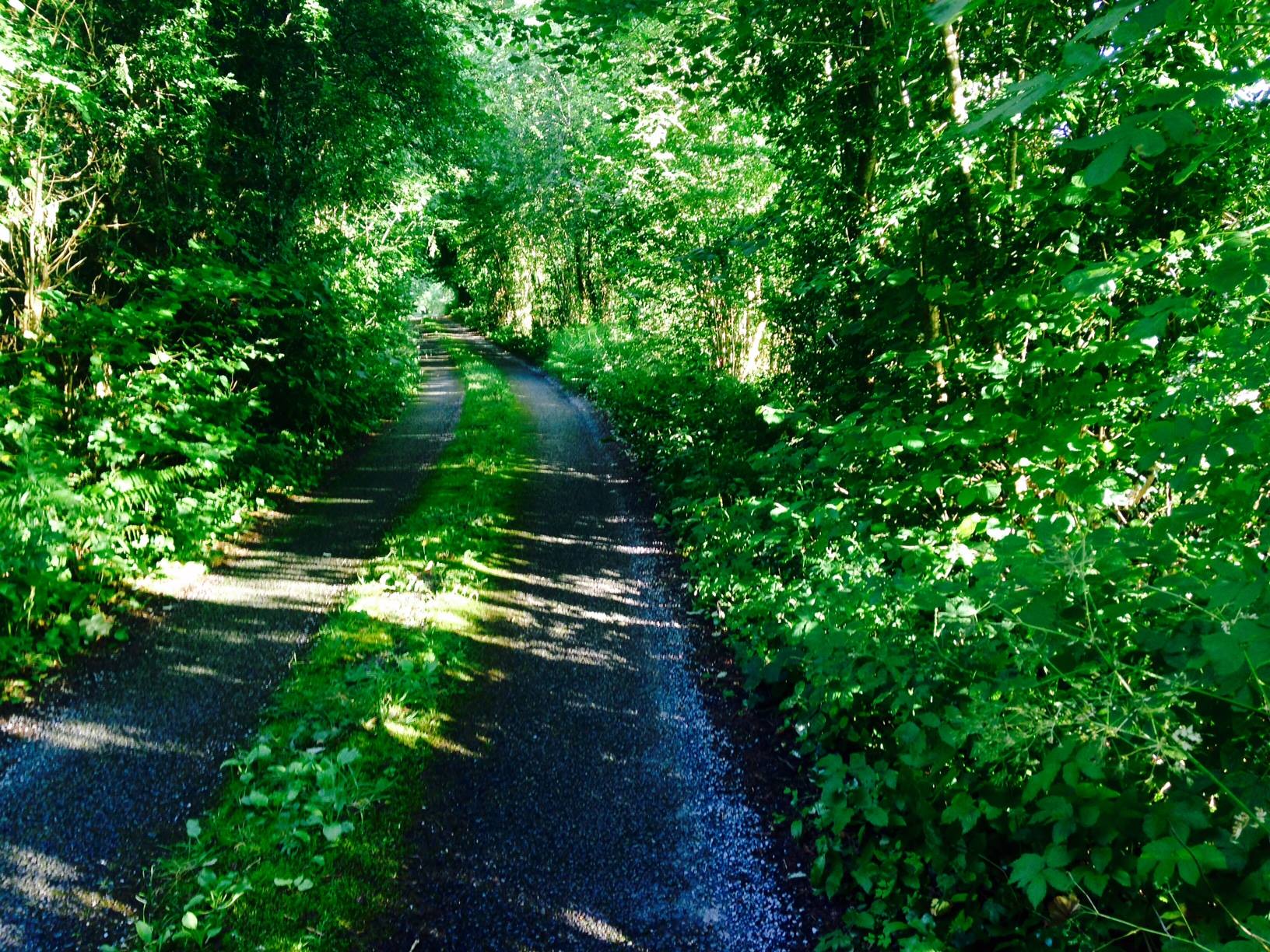 Who would join me here, in the firelight, with rain and smoke, on the edge of night. With wine to drink and tales to spill, and fairy folk drifting over the hill…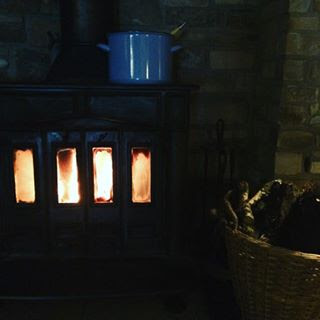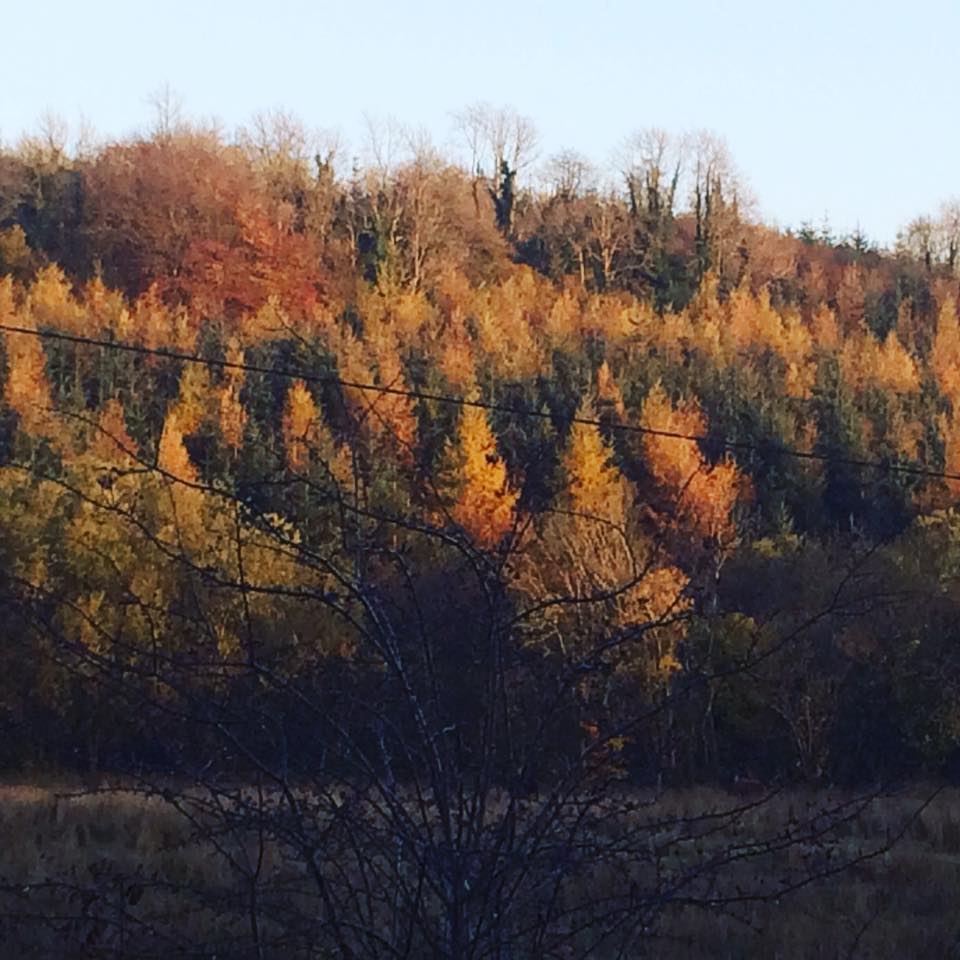 The house is new built a few years ago, but the way it writes poems you'd never know. The house is a ship it captures dreams, today it captured Halloween. I blinked and the trees on the hill turned russet. I only opened the door for a moment. In rushed the thin air, dark for the corners, the scent of rain and turf smoke, and the house wrote, I am a winter house…
But in truth this is a house for all seasons. Christmas for example. Last year we had 16 guests and tables running the full length of the kitchen. With the way things are going we may have to turn into the hall to fit everyone.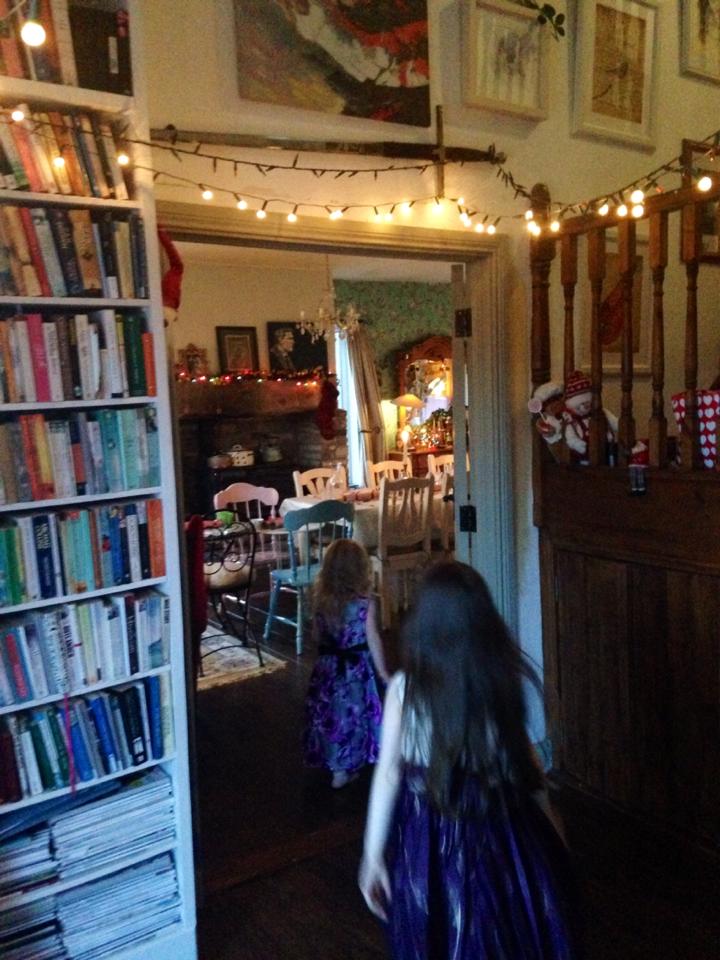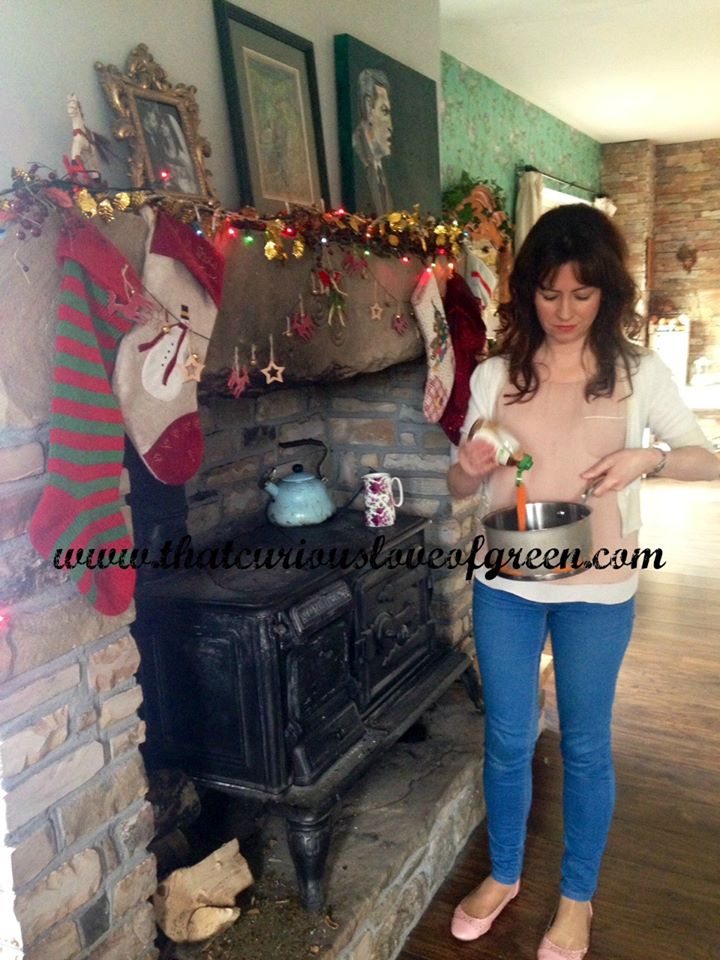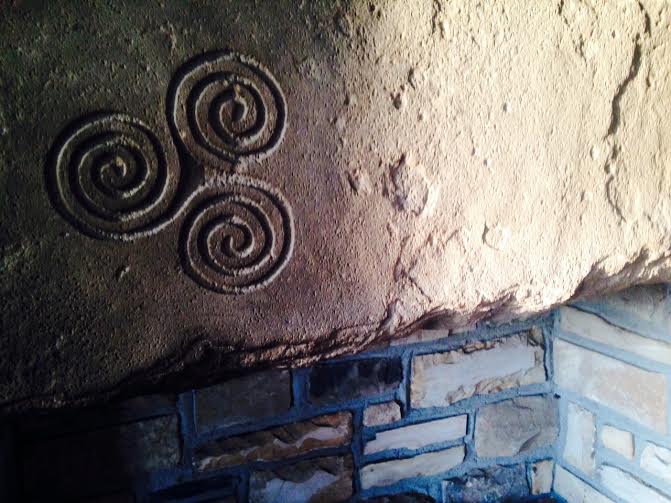 My favourite view from our house is my grandparents old house, home as of this year to my brother and his family. Together we're surrounded on all sides by trees alive with birds and whistling winds. To visit we just cross the field. At night it's brighter than the lane. It's an idyllic way of life for the children, and for the grown ups.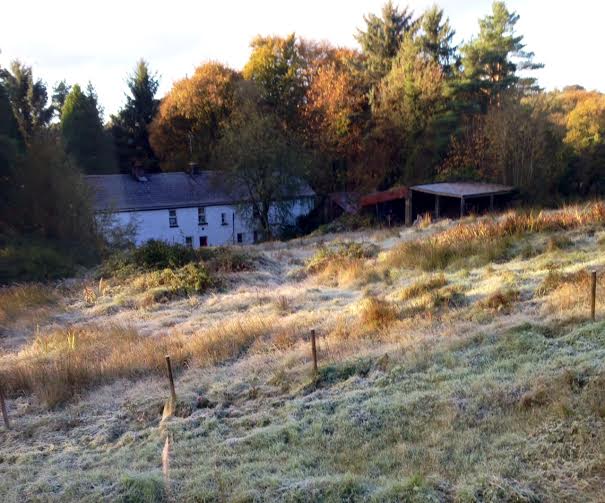 A lot has gone down around this table…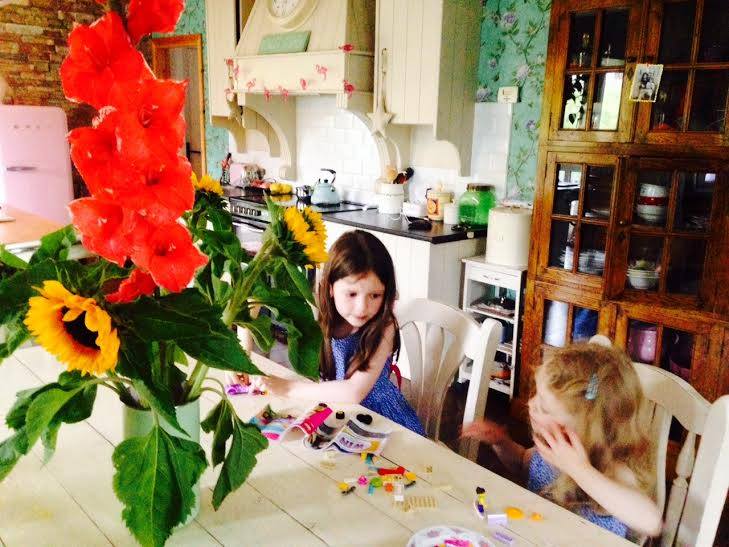 It gets moved a lot too…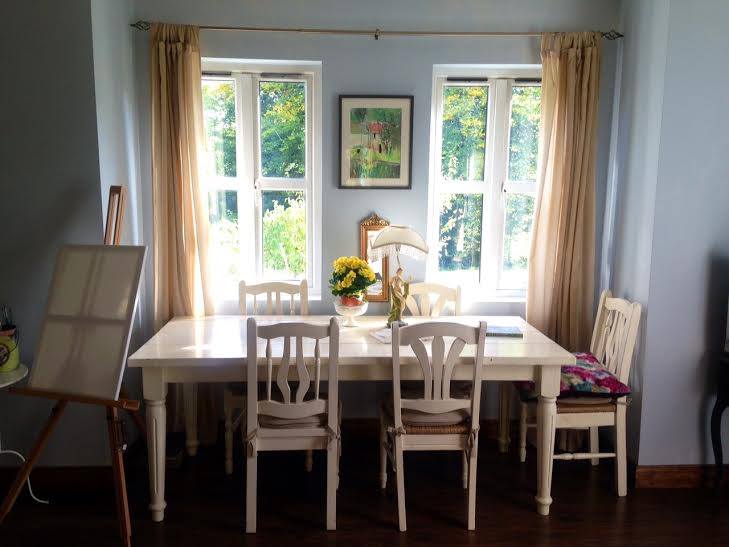 This art work by Linda le Kniff is one of a number of prints we brought home from our honeymoon.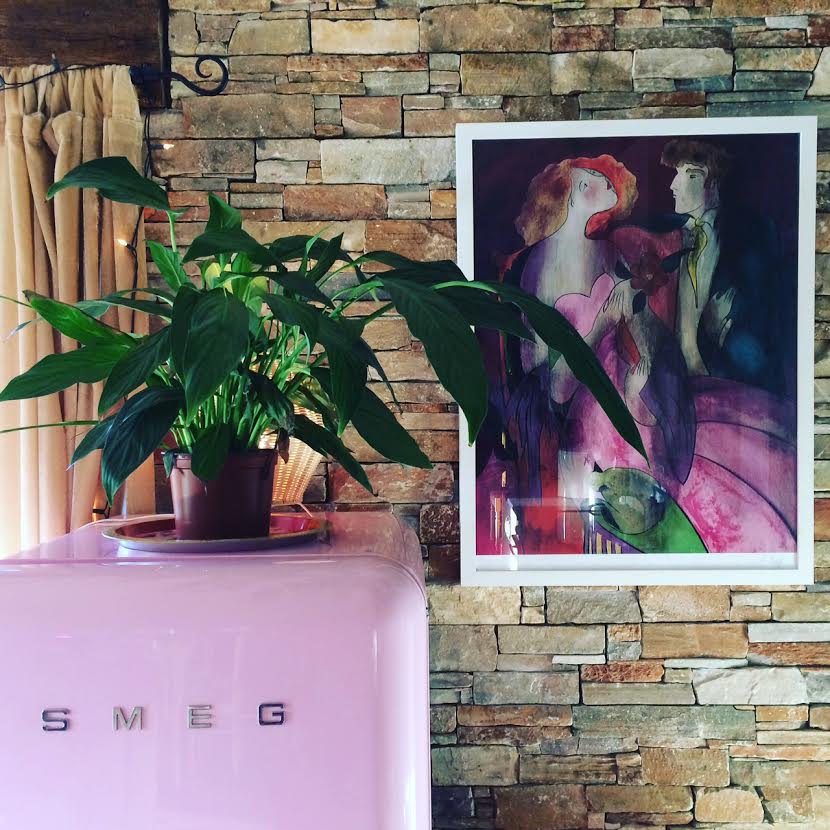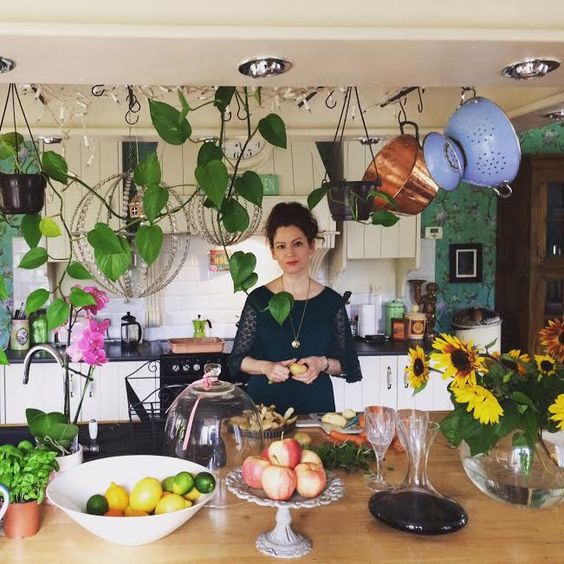 My goal here is to always be creating. A place of freedom and free expression. A sanctuary. Continuous colour…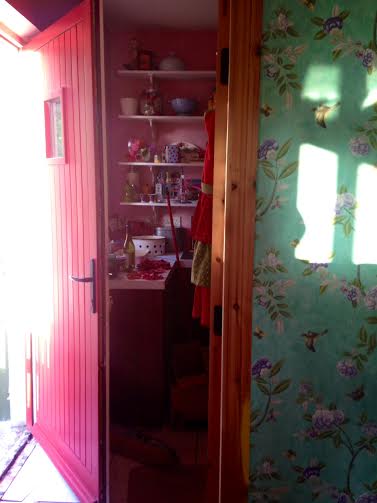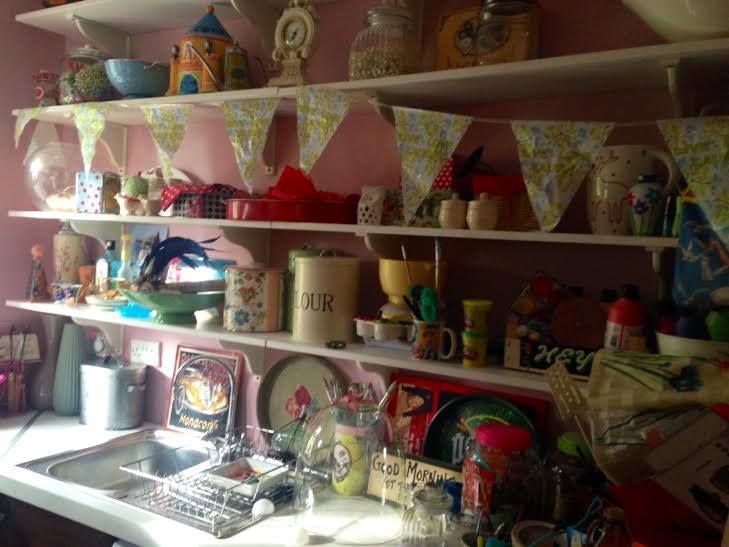 …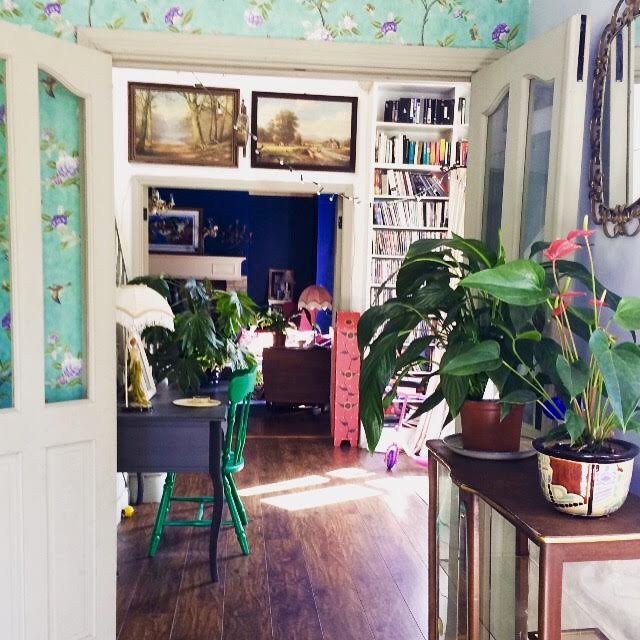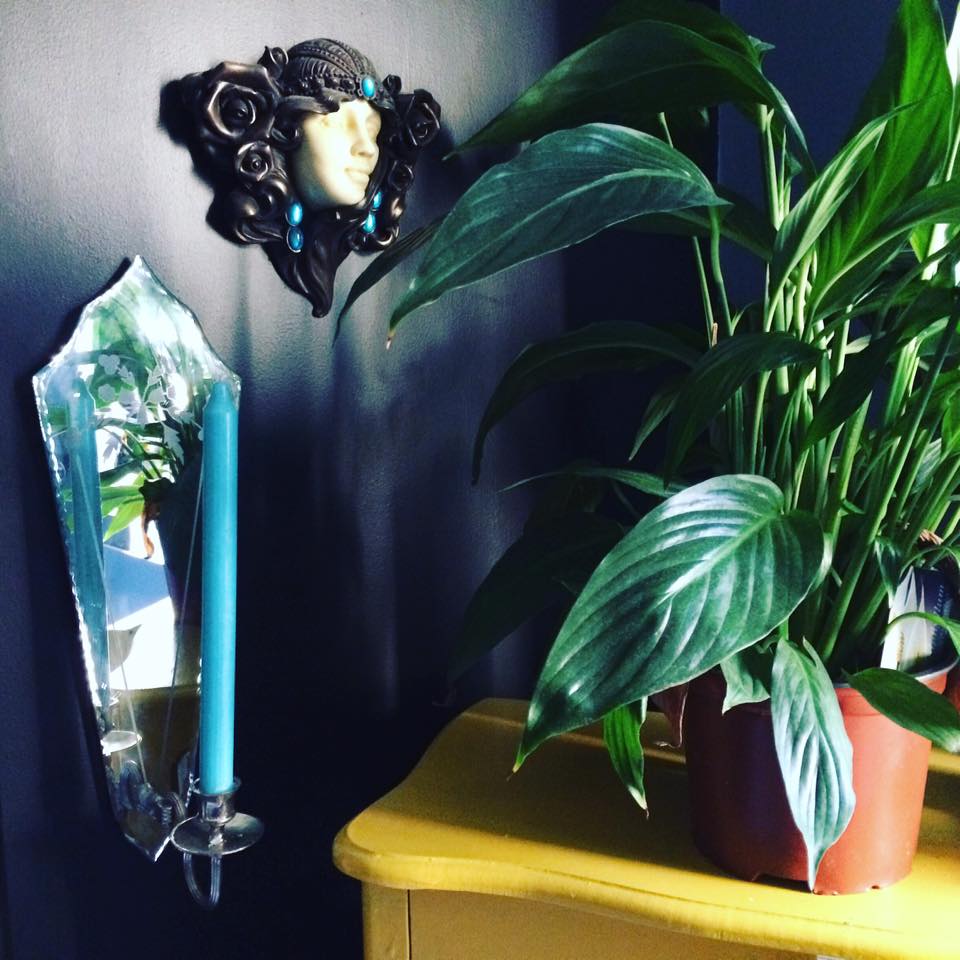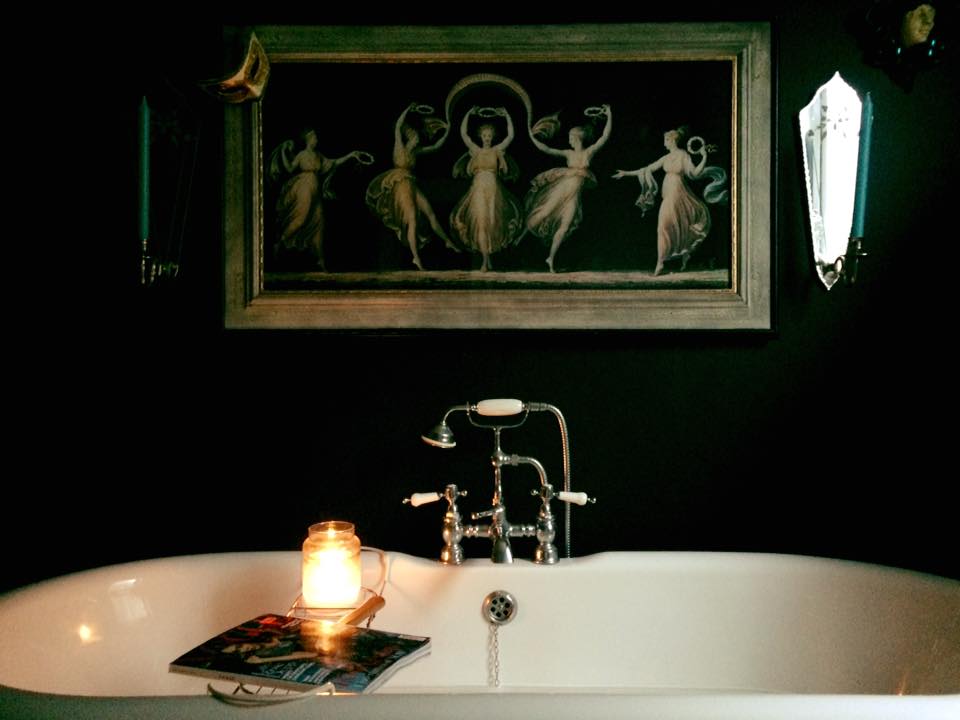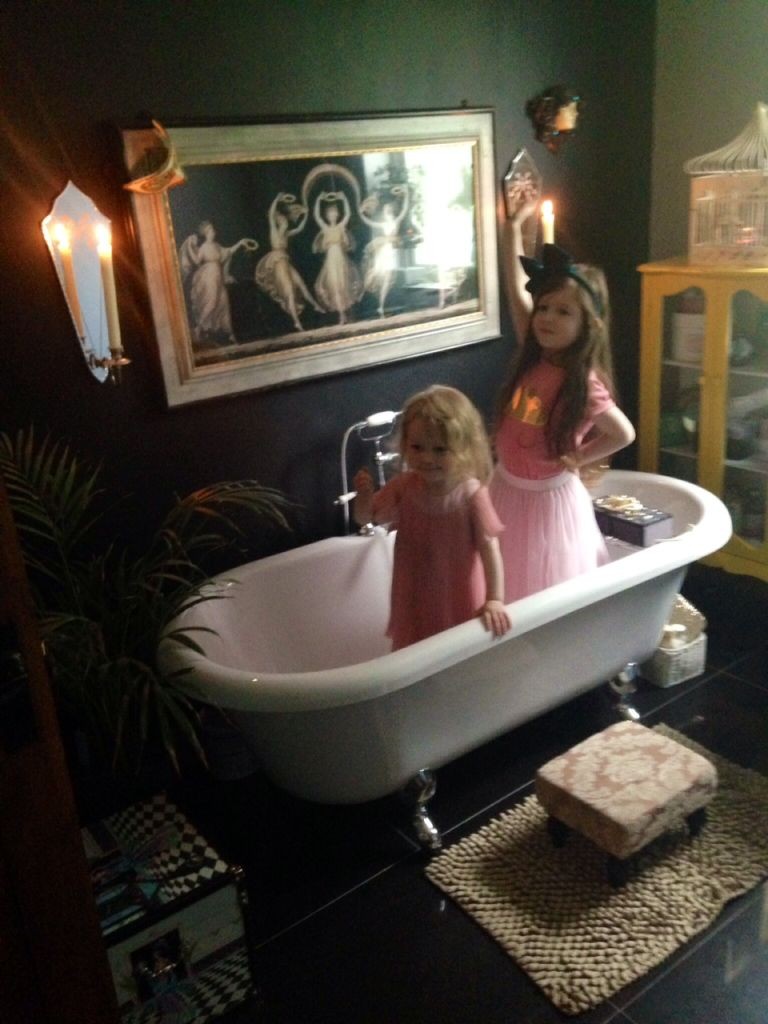 I thought about making a stencil, we gathered leaves for inspiration, did we make a stencil? No. We just went for it, freehand. Lol!
I'm always creating, and my approach is whole life and playful. Writing is hard, life is harder. Your house should be a playground, and not just for the kids.
It's good for them to see us have ideas and act on them. To learn, if they can, not to be scared to try things, or of how they might turn out.
You can always paint over them but, you might decide to keep their joyful messiness, a record of some fun you had. Why not?  
P.s. we painted the ceiling too, sky blue.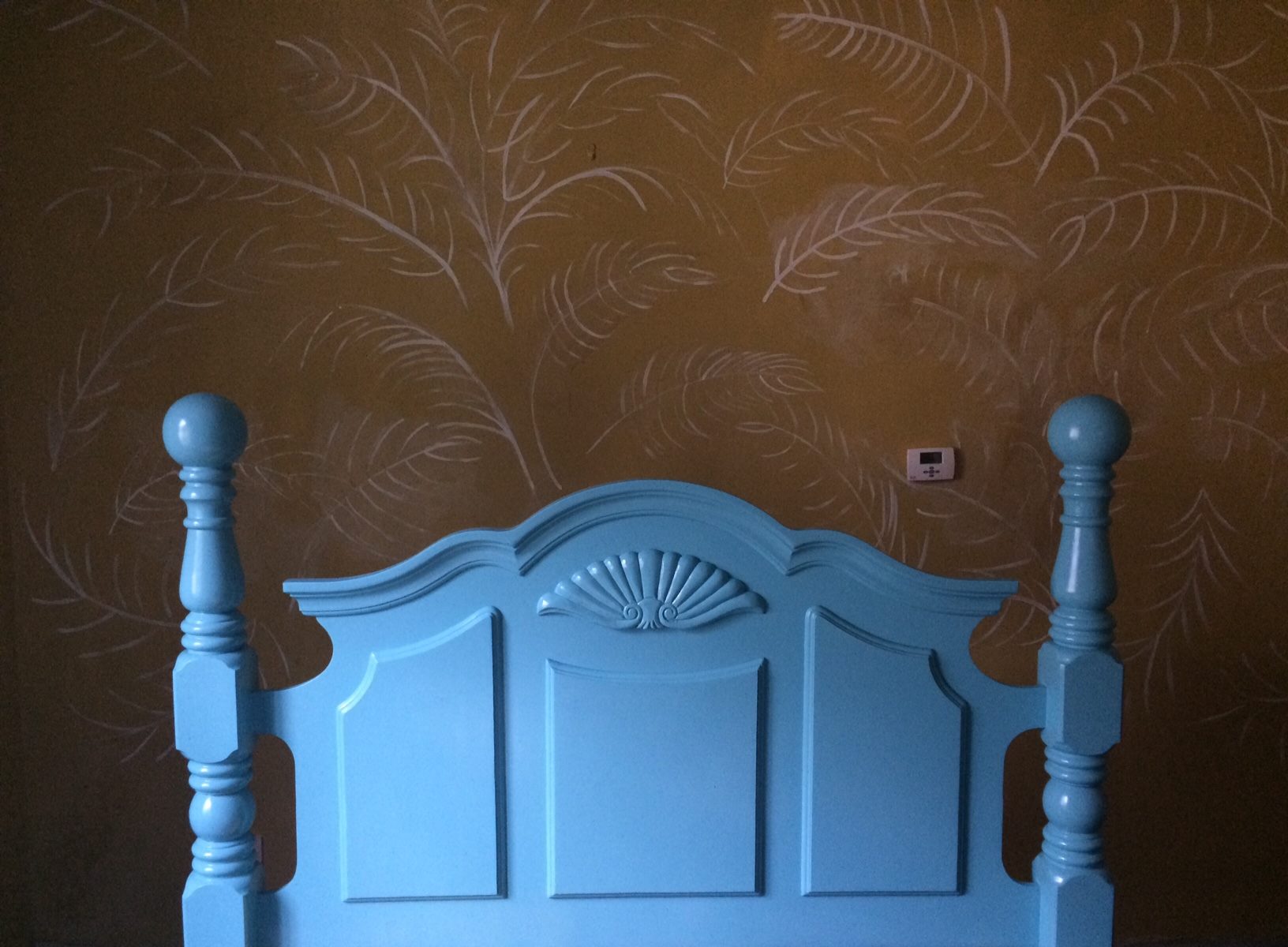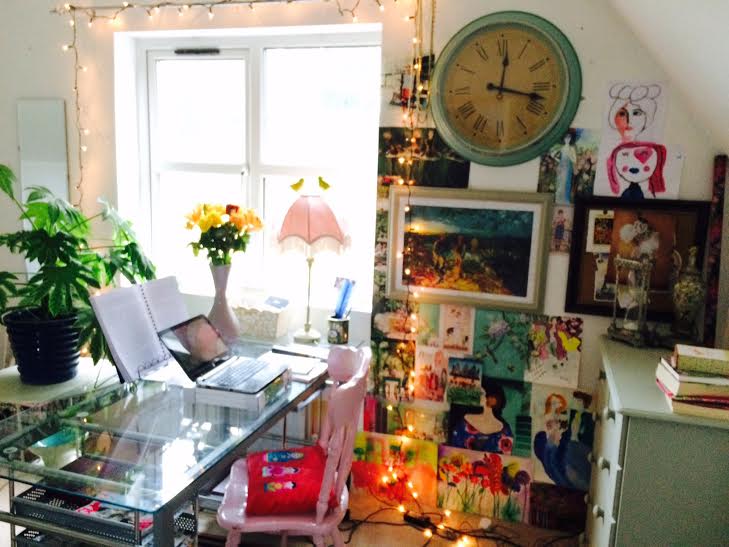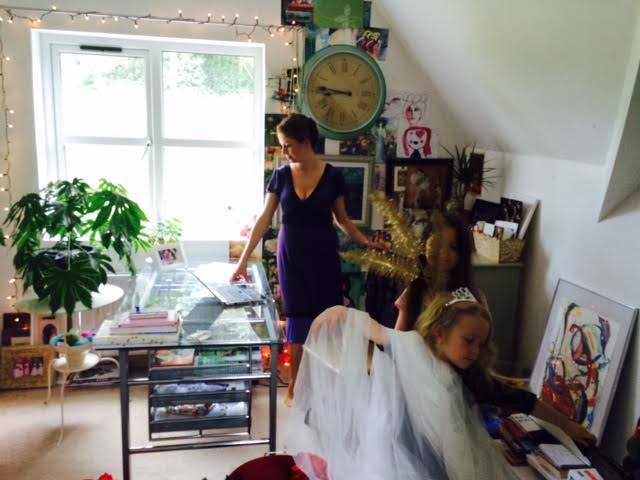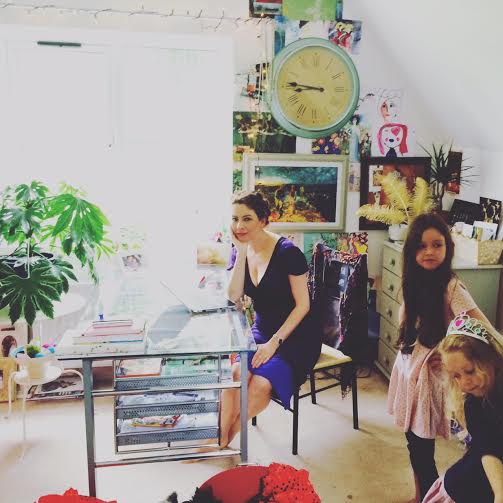 Upstairs Hallway…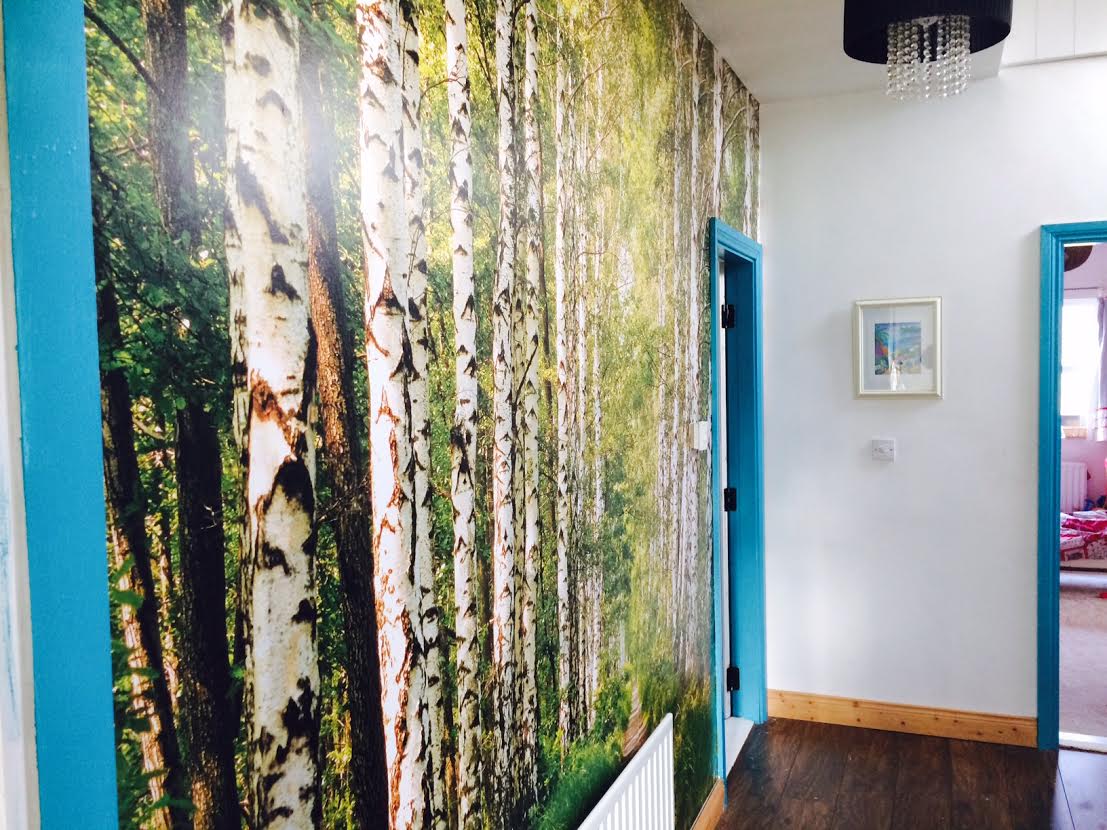 Our bedroom…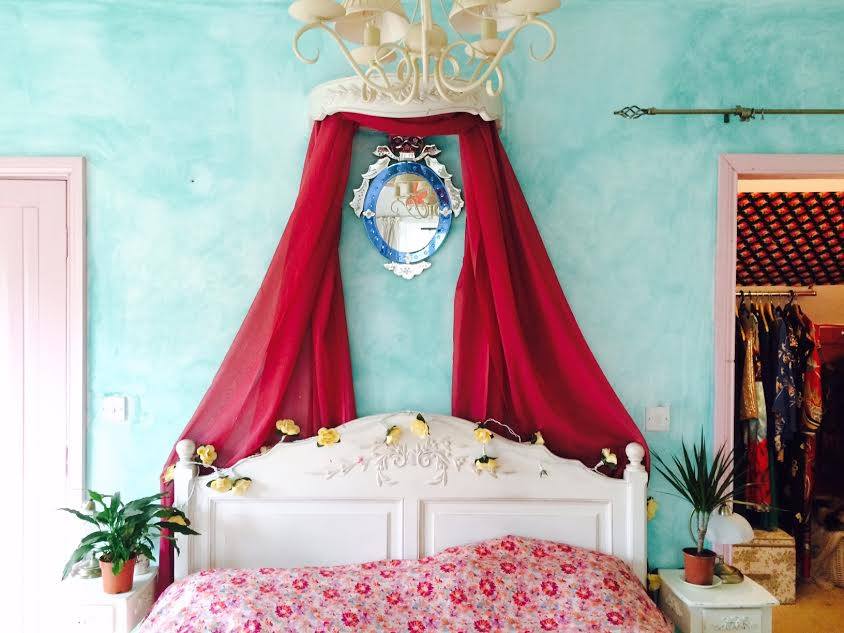 That's all for now folks… I will keep updating and tweaking, until then…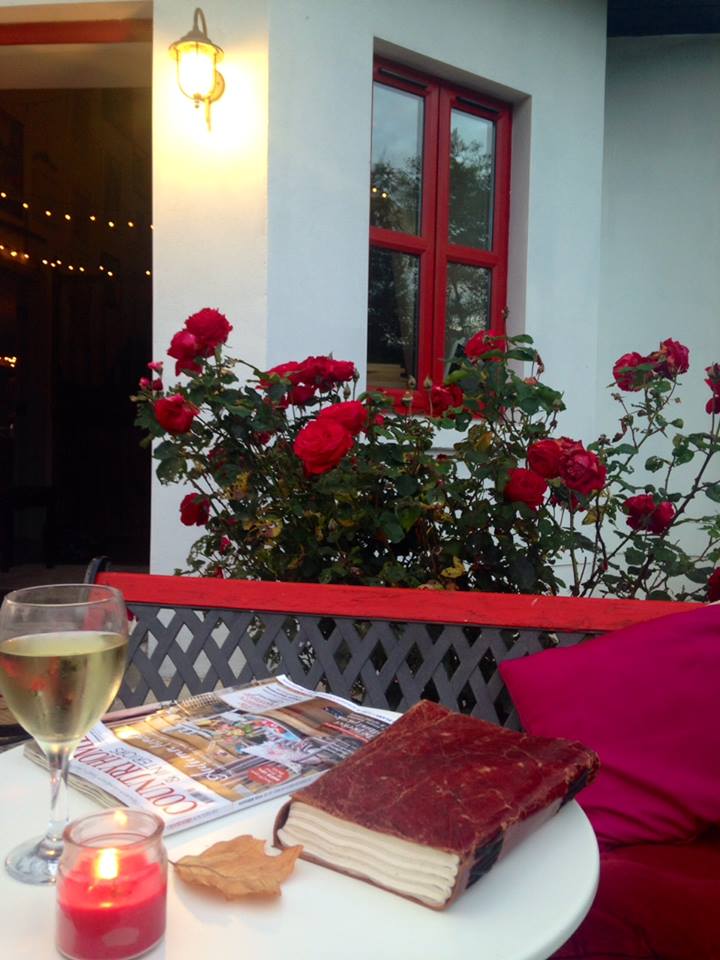 And my view from that bench by the roses and door is…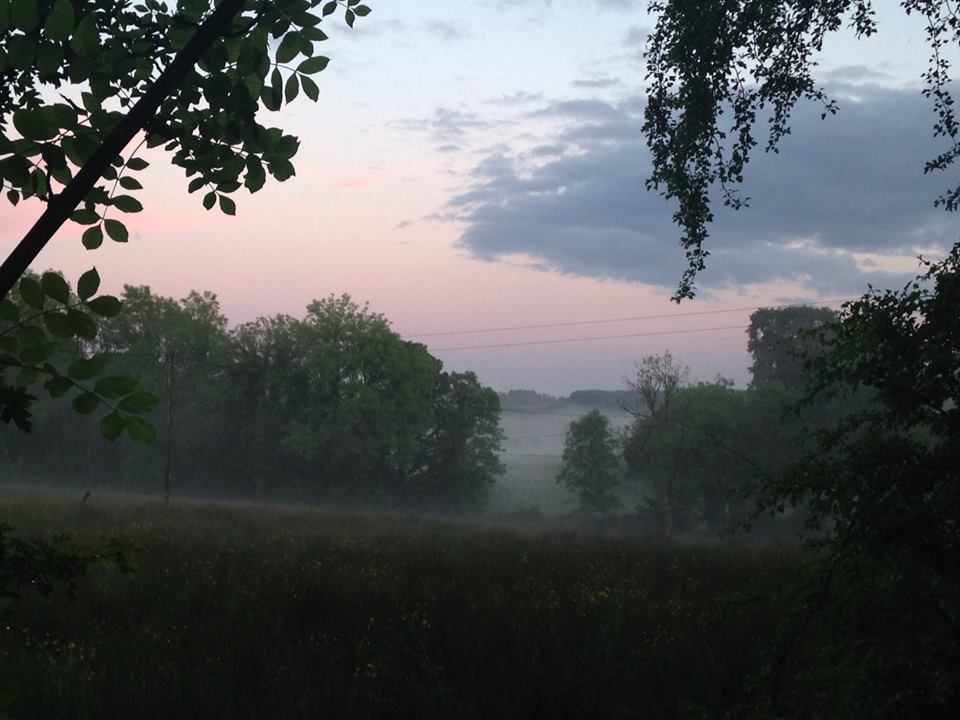 Thanks for dropping by for my house tour. I hope you enjoyed it, if you have any questions feel free to ask,  xo Jane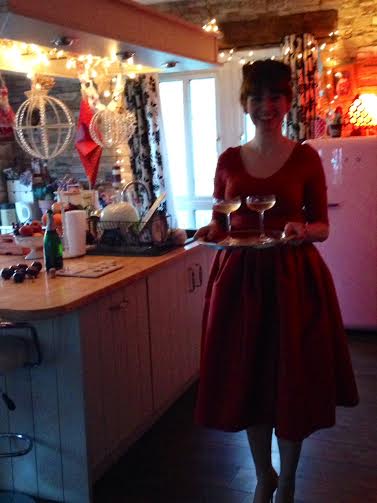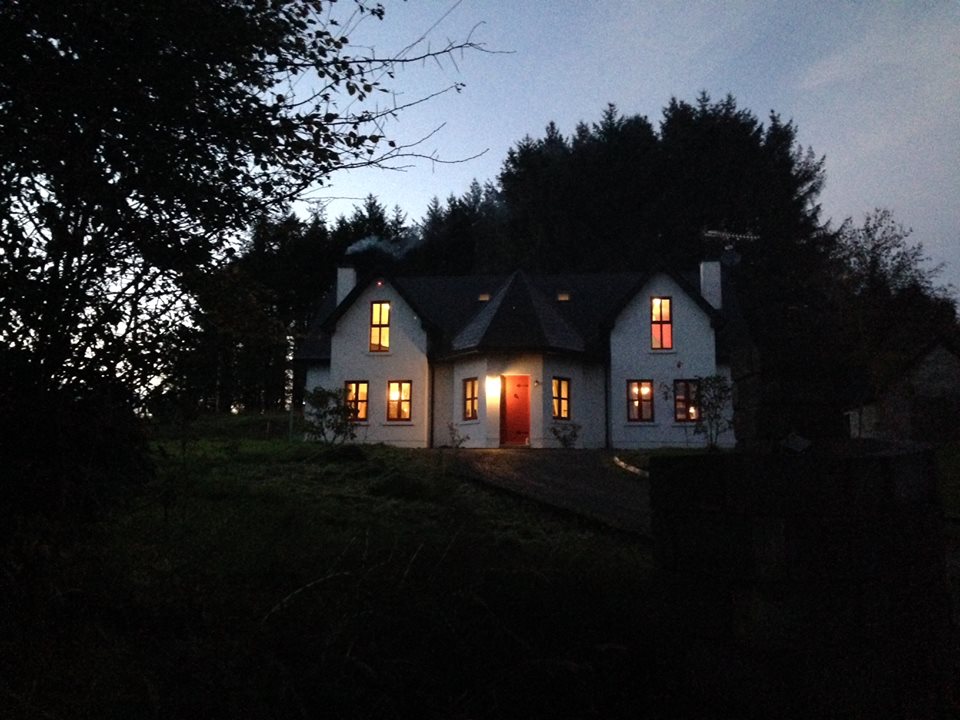 Jane Gilheaney Barry is a creative powerhouse, writer, and  founder/curator of successful lifestyle and creativity blog That Curious Love of Green.  She is currently seeking representation for her first novel CAILLEACH and is working on her first eBook, a non-fiction title on Creativity.
In a past life Jane worked as a model and pr before starting her own Public Relations and Business Consulting Company specialising in arts project design and development, plus business coaching, start-up's and mentoring.
For eleven years she led a ground breaking traditional performing arts company and show she founded, designing and delivering four major arts and culture based projects worth a combined investment of over 750,000 euro in Ireland's North West region.
Jane lives in Ballinamore, Co Leitrim, Ireland with her husband and three children.
You can contact Jane via email to janebarry17@gmail.com
To read my About Me section click HERE
---
---