Welcome to our Irish country home, an ode to creative expression and elevated living. I live here with my husband Adrian, our children Shaylyn, Saoirse, Sadhbh, and our cat Ernest Hemingway. I hope you enjoy it…
My favourite view is to the kitchen side of the house, it used to be my grandparents house, now it's my uncle Tommy's…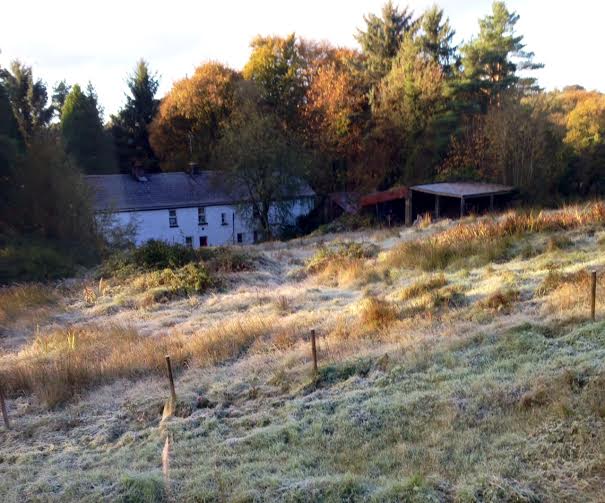 A lot has gone down around this table… 
As you can see, it gets moved around a lot…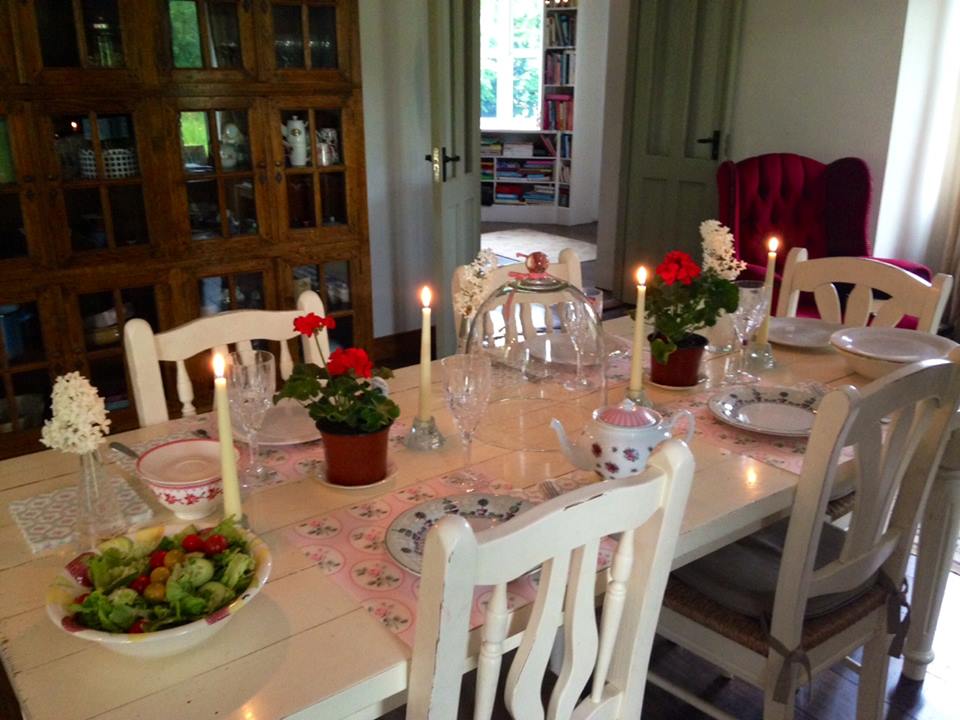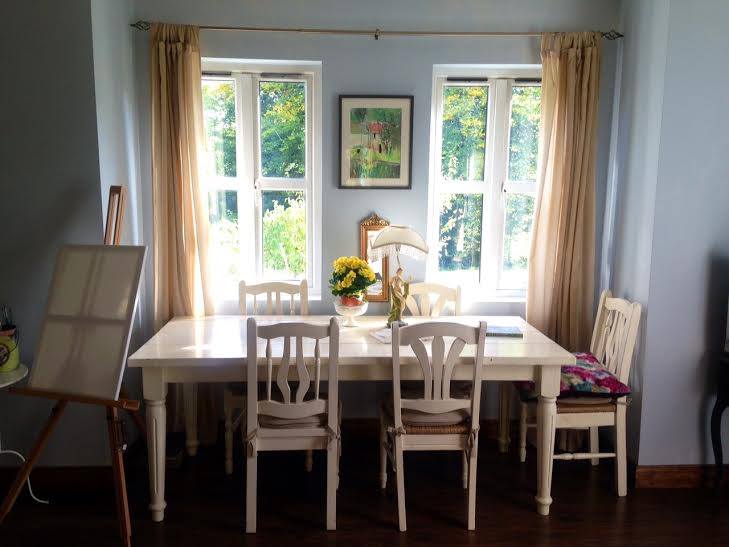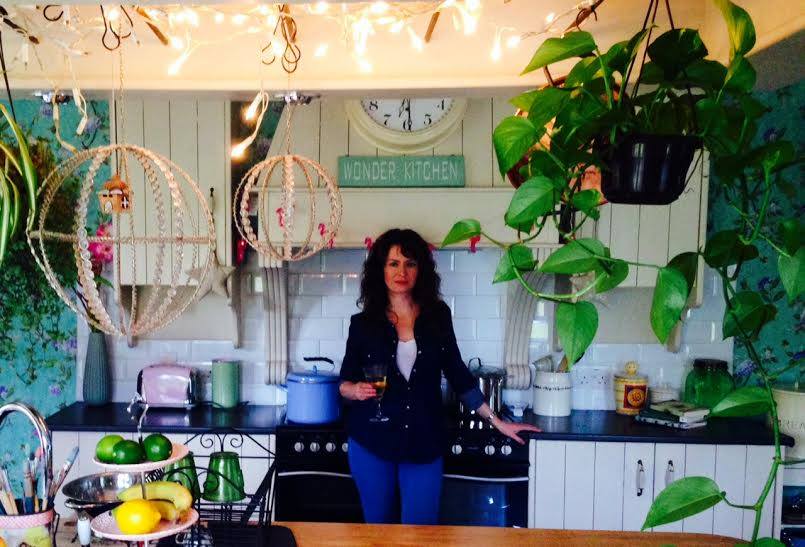 Before we leave the kitchen… a peak at the utiility room… shelving from Ikea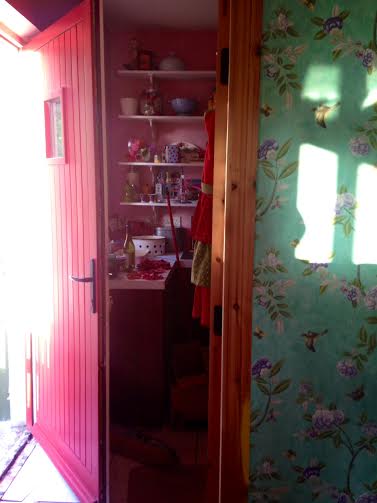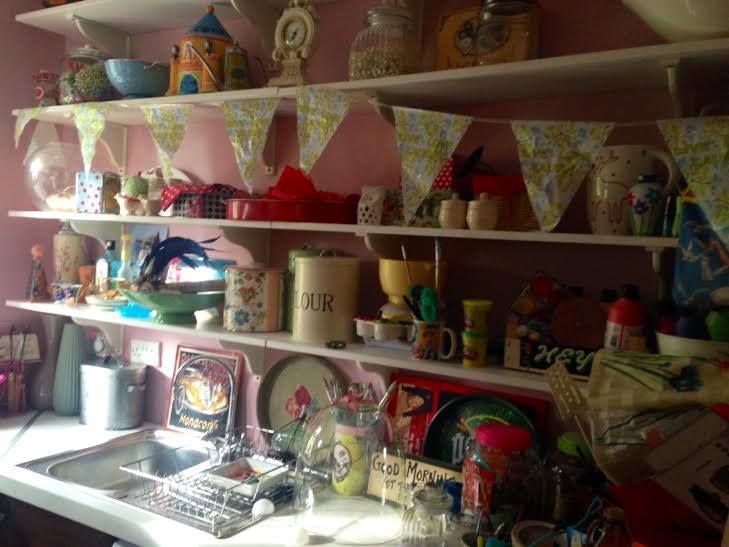 Cross the hall…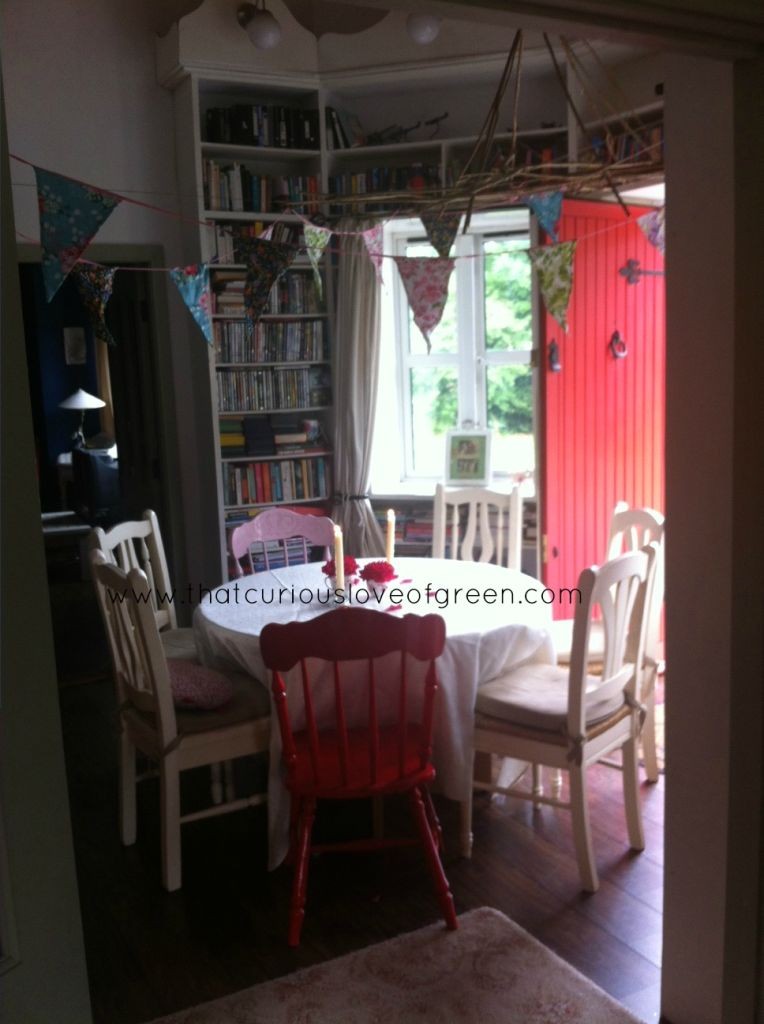 To the sitting room… art prints by Itzchak Tarkay bought on our honeymoon
The downstairs bathroom… 
Home Office…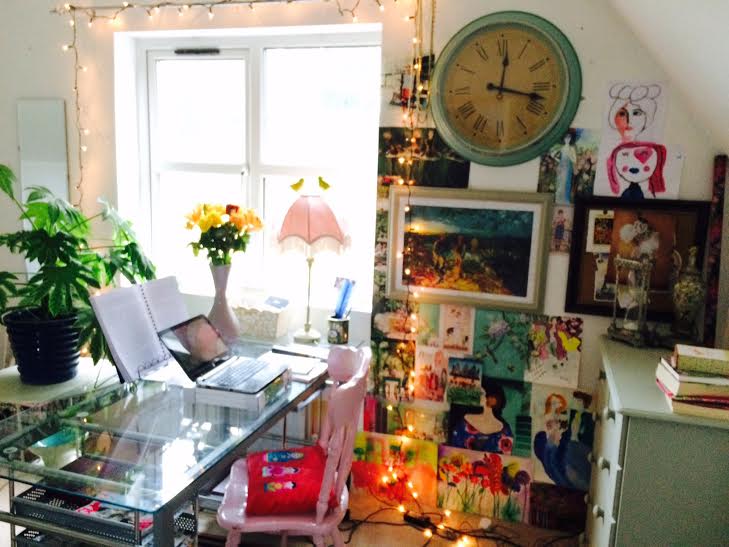 Our bedroom…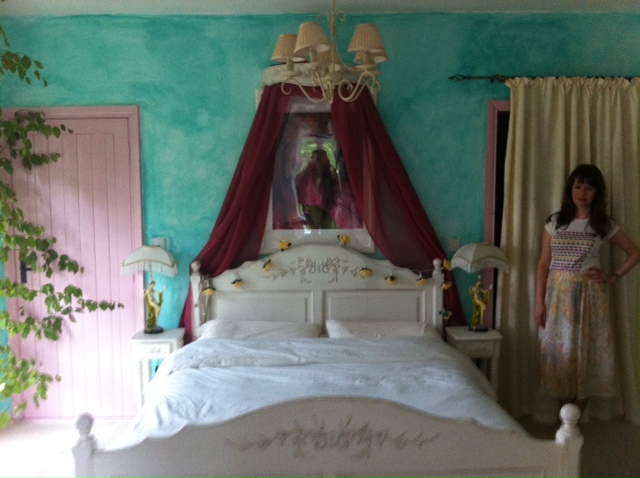 Our ensuite bathroom, pics coming soon! Here's a sneak peek, our tiles…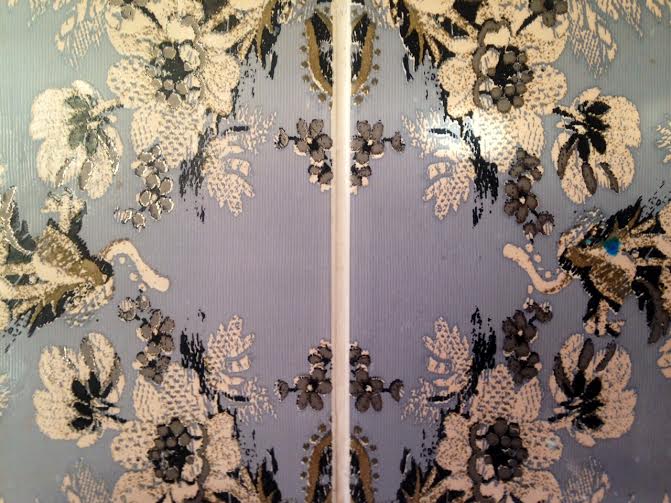 That's all for now… I'll have more to add soon, I need to take more photographs!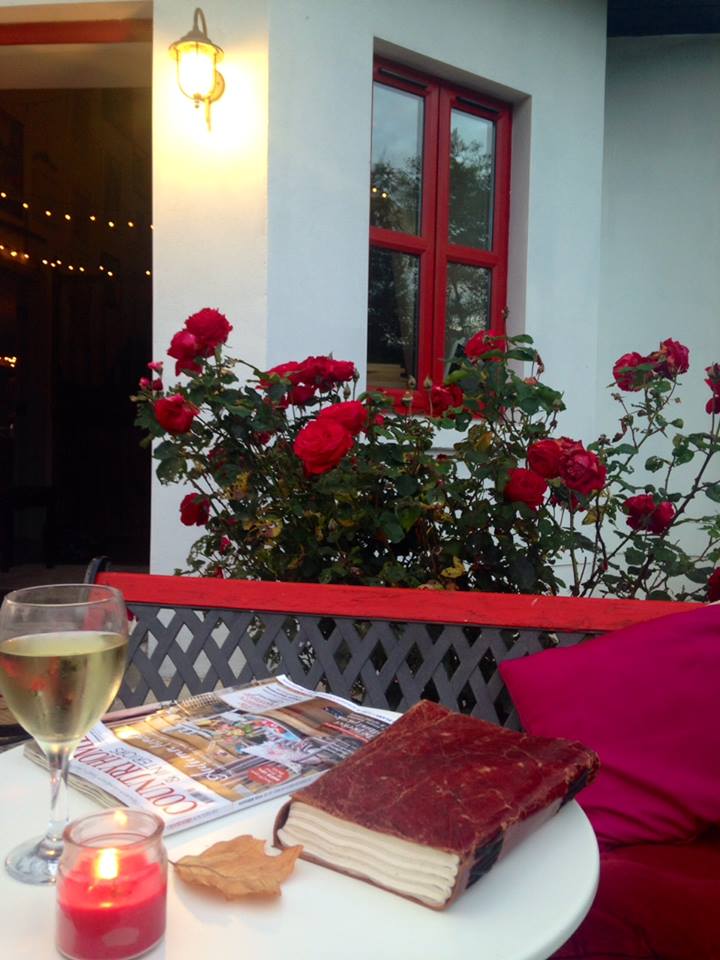 And my view from that bench by the roses and front door is this… often covered in low lying mist, sign of a fairy path…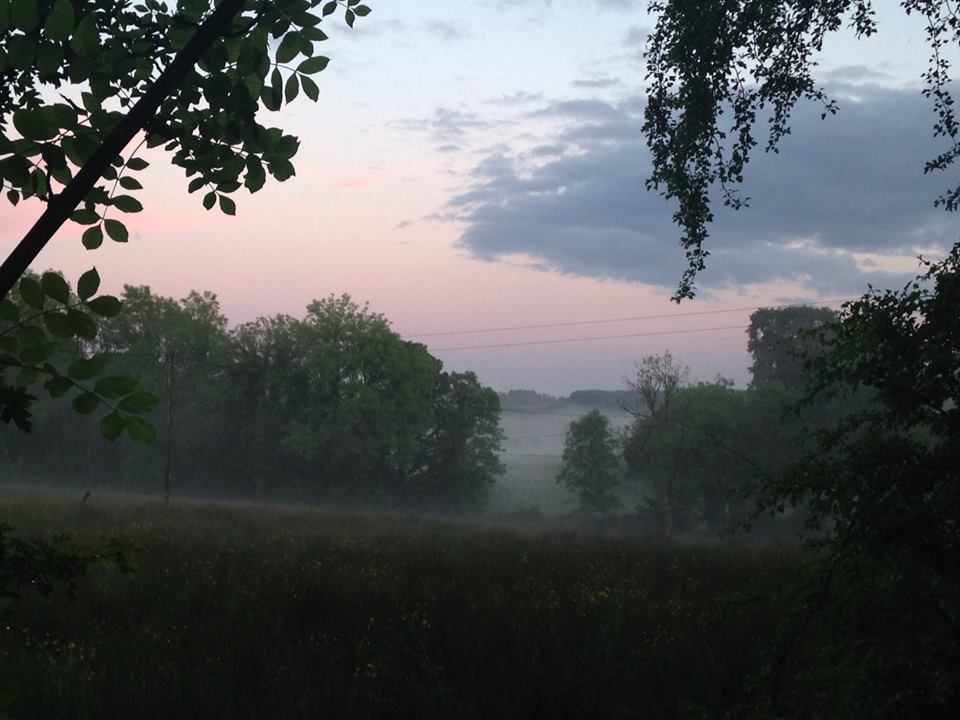 Thanks for dropping by for my house tour. I hope you enjoyed it, if you have any questions feel free to ask,  xo Jane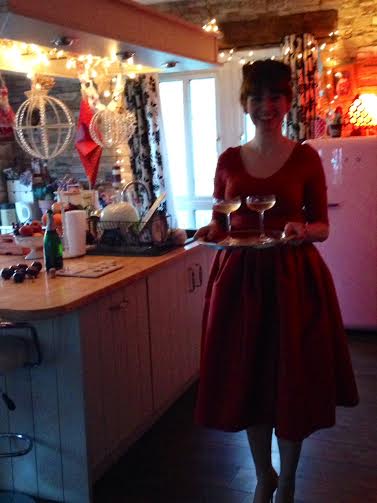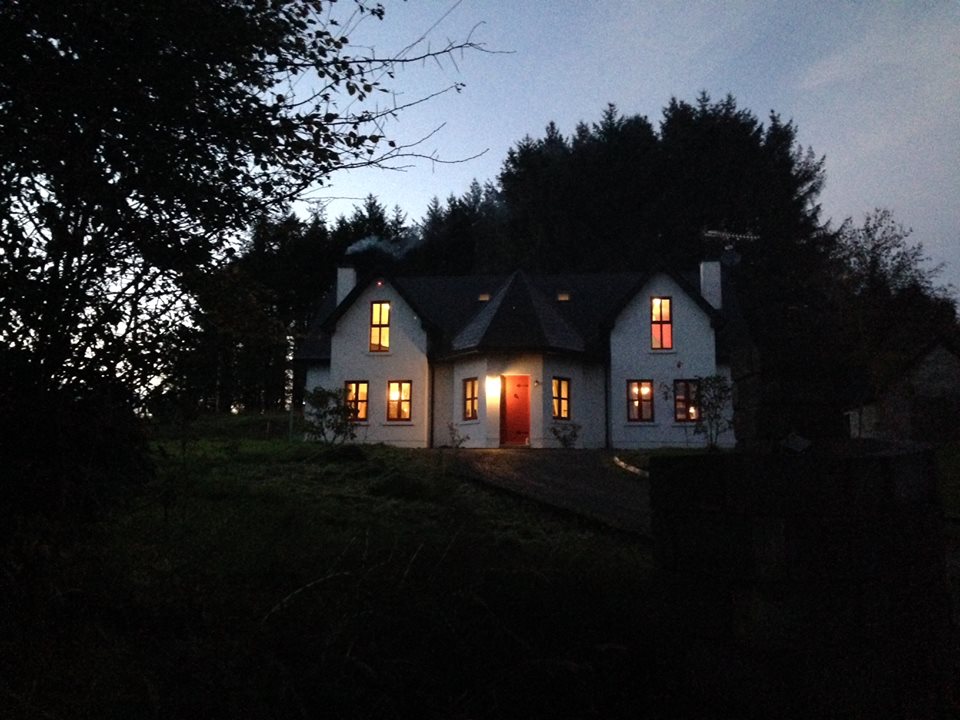 Jane Gilheaney Barry is a Writer, Stylist, Creativity Expert, Founder & Curator of That Curious Love of Green.  Currently seeking representation for her first novel she will also publish her first eBook on Creativity in August 2017. 
In a past life Jane worked as a model and pr before starting her own Public Relations and Business Consulting Company specialising in arts project design and development, plus business coaching, start-up's and mentoring.
For eleven years she led a ground breaking traditional performing arts company and show she founded, designing and delivering four major arts and culture based projects worth a combined investment of over 750,000 euro in Ireland's North West region.
Jane lives in Ballinamore, Co Leitrim, Ireland with her husband and three children.
You can contact Jane via email to janebarry17@gmail.com