Two go Mad in Ikea & More
Last Sunday Adrian and I spent the day in Ikea. Has anyone ever managed to spend less than a day in Ikea? It was just the two of us so it felt like a date or a holiday and I LOVE Ikea, so much inspiration, I wish it was closer. As it is we only get there about once a year so I try to make it count. I adore exploring all the rooms and seeing all the people making plans.
I've been making plans too. This time of year my thoughts turn in to the house, away from the garden. I have hundreds of bulbs that need planting but even with the beautiful weather we've been having it is definitely making cosy season.
We've been changing rooms and I have at least a billion decorating plans in mind. Our hallway is cavernous and a long time work in progress. It's hard to make a large space warm and cosy but my bookshelves, plants and pictures help as does the music, the piano that plays itself.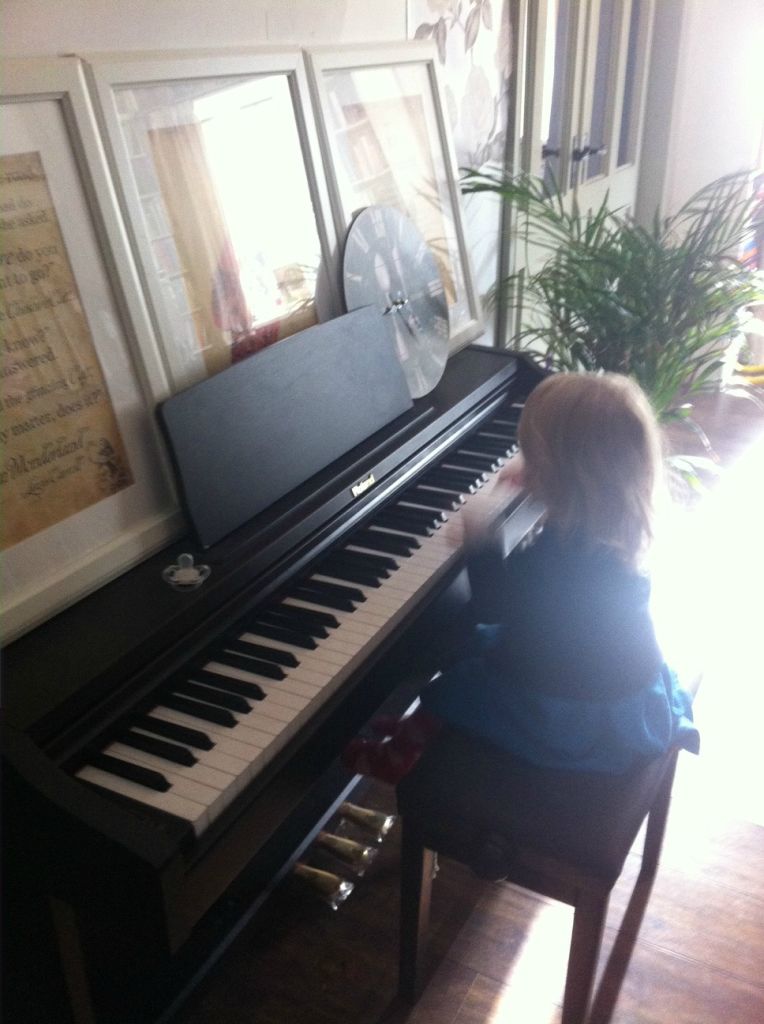 On this trip we bought these adorabubbles fairy dolls for Sadhbh, rhymes with five and Saoirse, say Sayr-sha and we bought this light shade for the hall. Isn't it beautiful? I've been wanting something large scale for a long time and this is perfect, we are all in love with sore necks from looking up and Sadhbh says 'goodnight light' every night.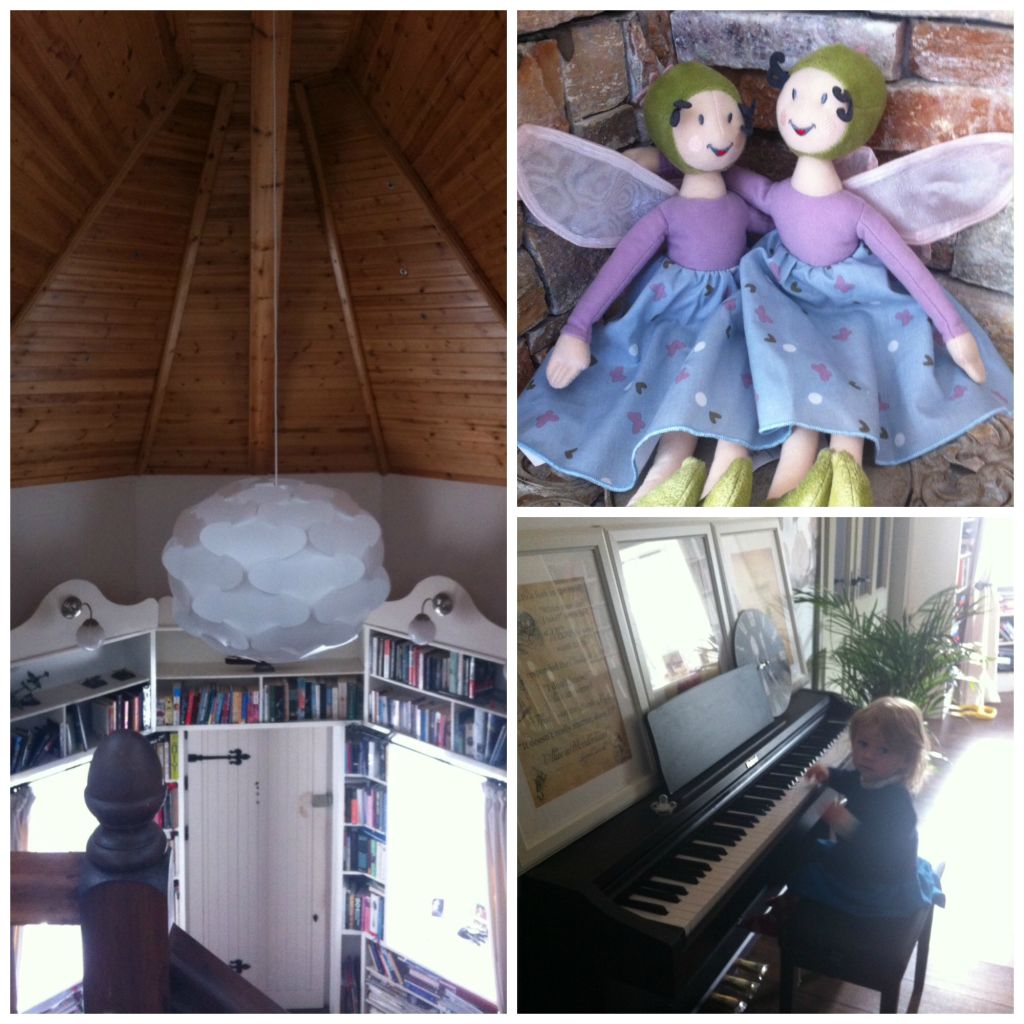 I wouldn't blame you for being surprised at my 'modern' design choice but truthfully I like to mix things up. If I like something I like it. I'm not looking to match or fit anything in. If I love it it's in. That's a good rule for having a home you love incidentally. Aah love…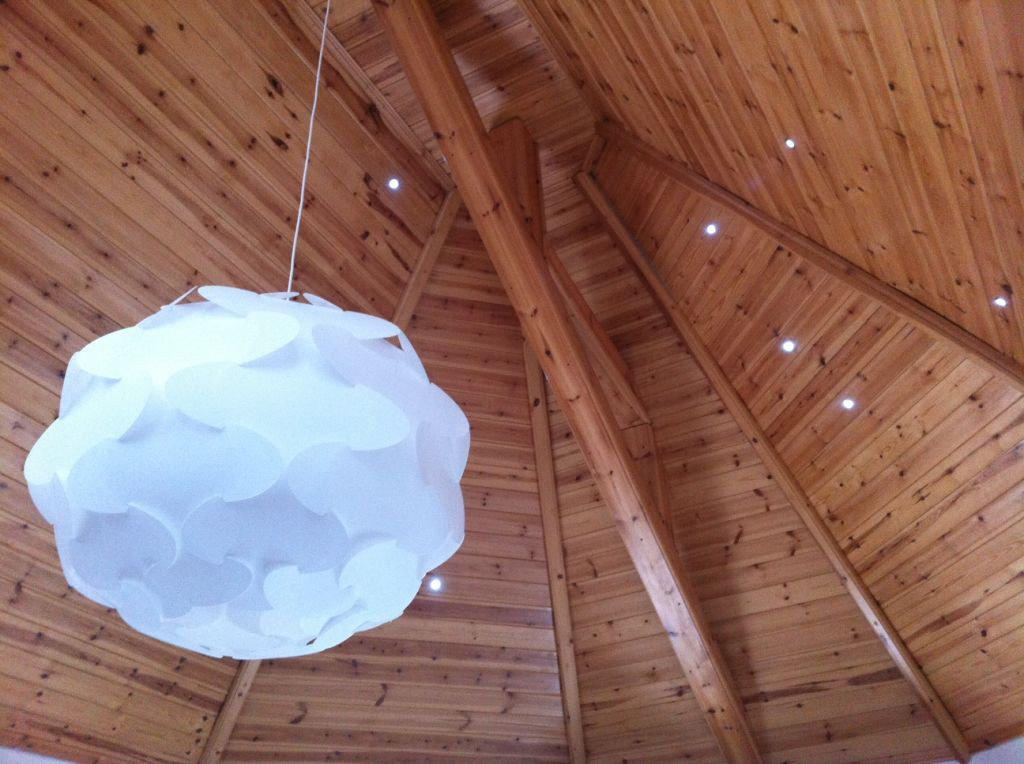 Our other 'big' purchase was this stunning canvas based on a work by Gustav Klimt. I've been moving it around the bedroom all week, day or night you could meet me with it, trying it that wall or this, and a clock. I can never resist a clock. This one is green and cost only €19. By the way the canvas cost €40 and the light shade cost €65 and yes it was hard to get it up there. Mega ladders and nerves of steel, not mine, required.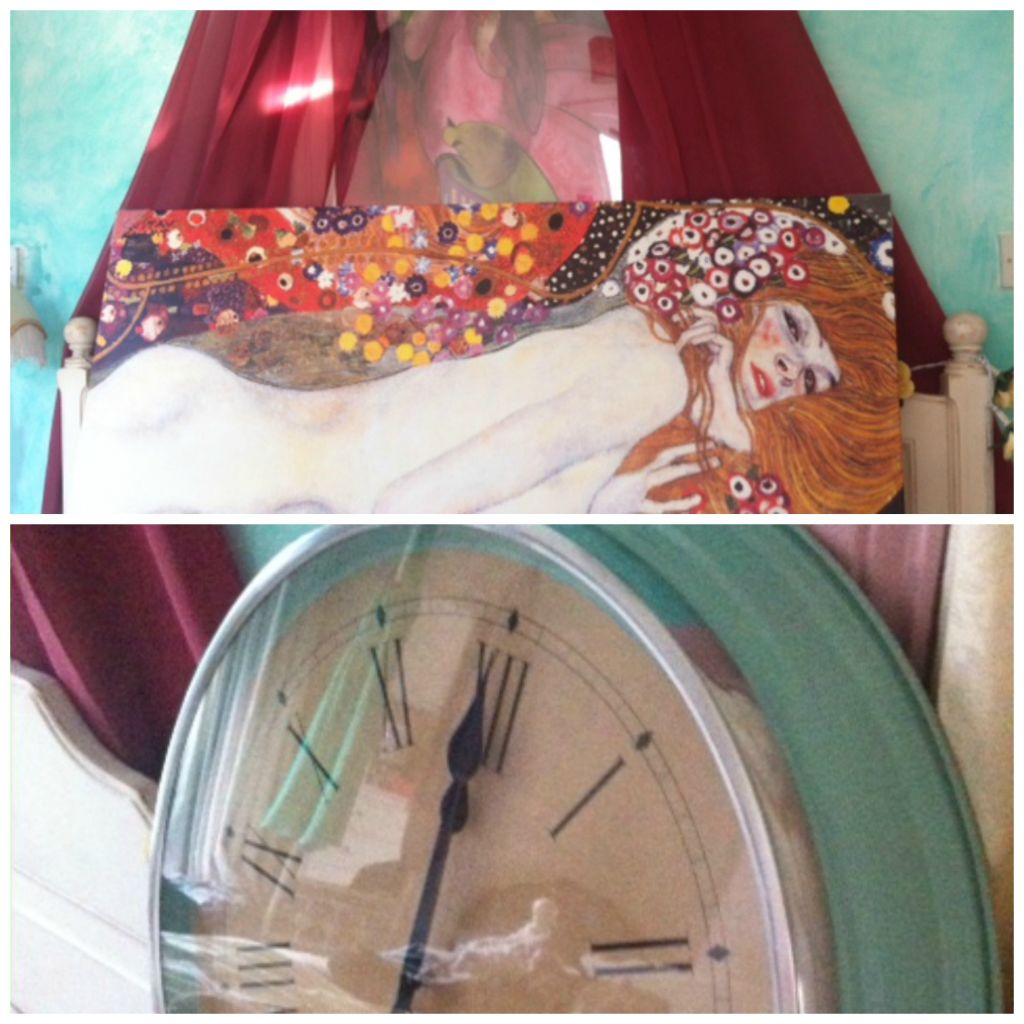 'Hello, just letting you know it's the season, for pyjamas with feet in'…btw that is another Ikea purchase right there on the stair gate, they're going in the windows of the room renovation coming next in this post, soon as I figure how best to hang them…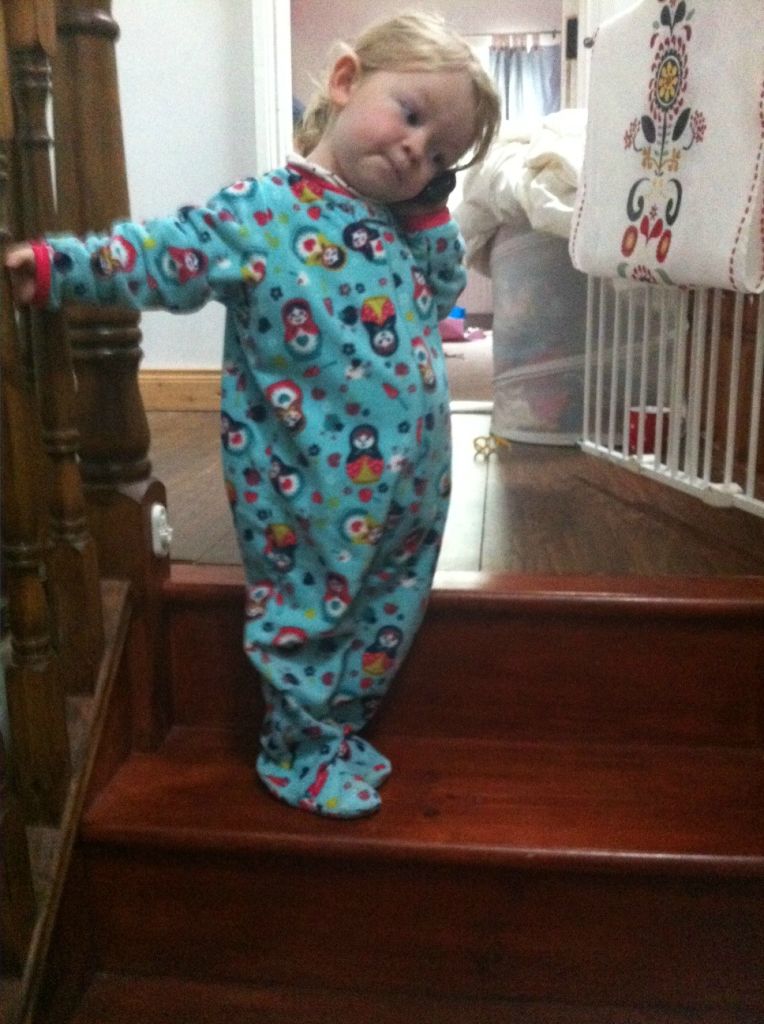 So one of the biggest misconceptions of home decorating is to do with dark rooms of a house. We tend to think that we should go for lighter colours but in fact the opposite is true. Light colours will only look washed out in dark rooms, much better by far to embrace the dark in the dark places. With that in mind our 'dark' rooms are painted inky blue, deepest pink and most recently this room in 'Mean Mustard' from Crowns vintage range.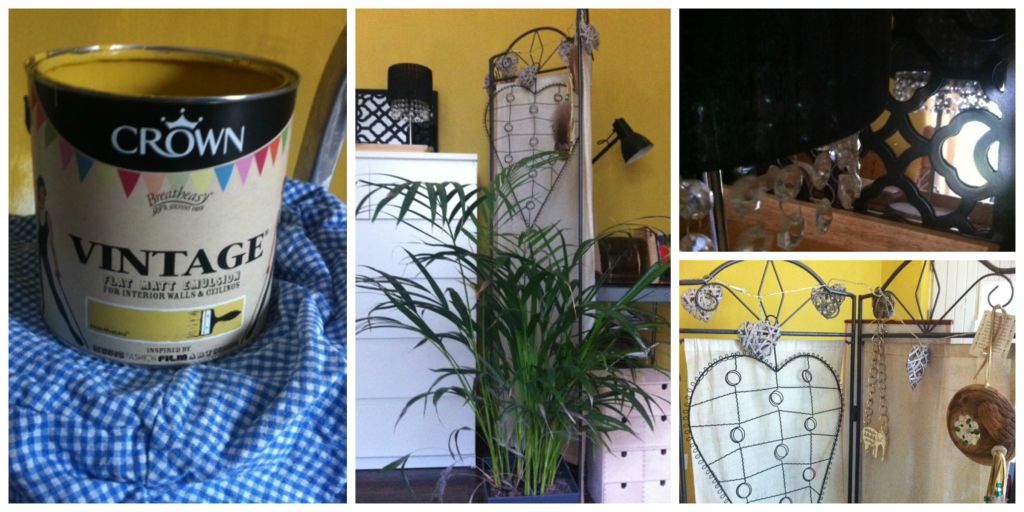 In this room I went for a very warm and cosy atmosphere. Hints of autumn, African colonial style and nature. Trees, plants, wood, wicker, knits , foxes, owls, shades of orange and gold.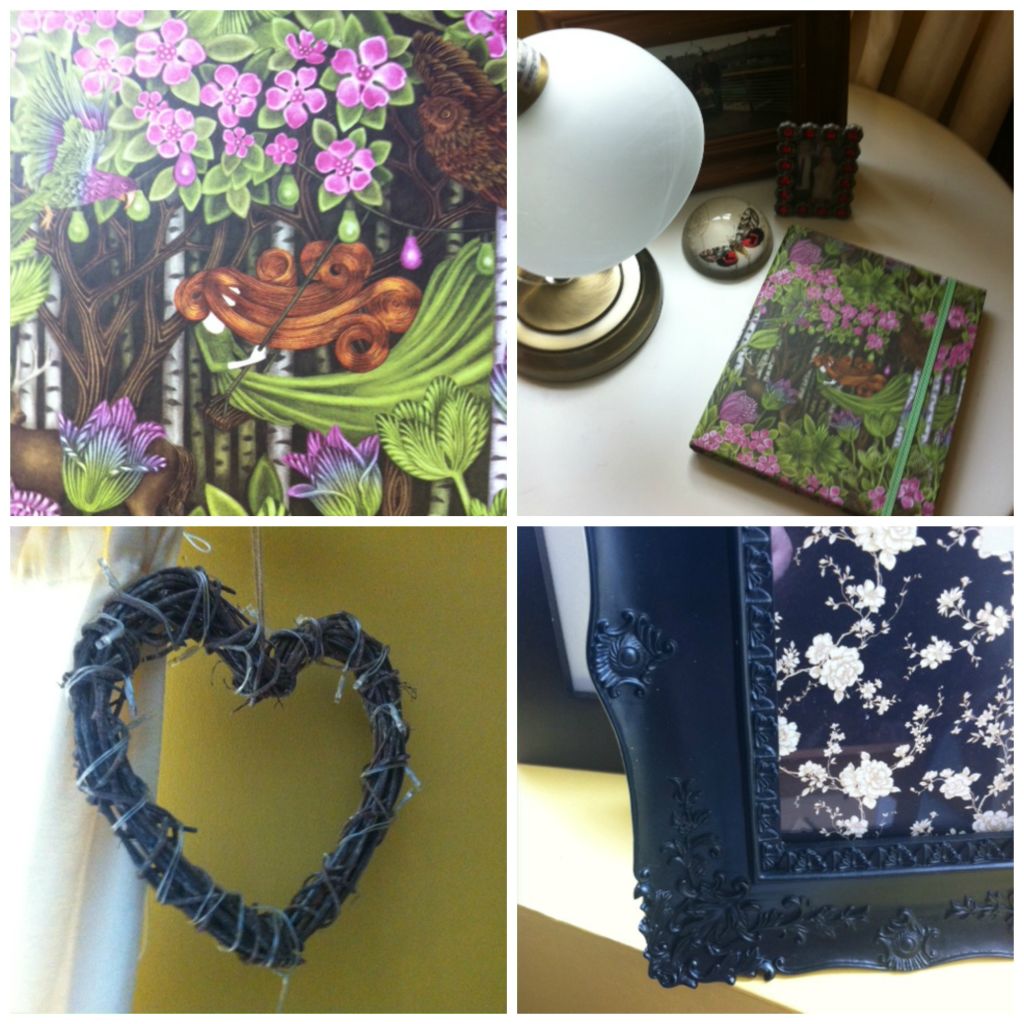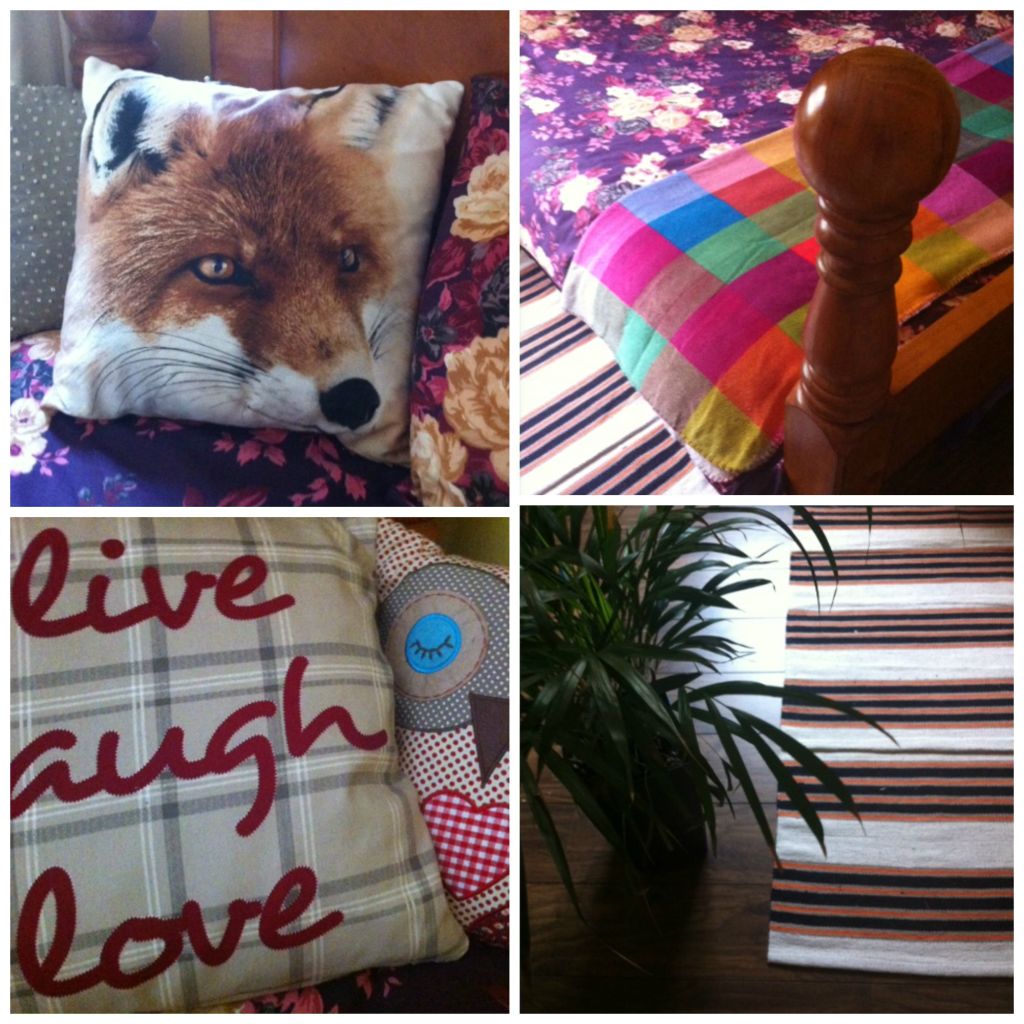 Everything you see came from around the house and/or one of either Heatons, Penneys, Ikea or Tk Maxx. In relation to Ikea I believe the secret of their success to be 1. Great lighting and 2. Doubling or tripling up on items e.g. four bookcases in a row, two or three lamps in row, the extended table and so on coupled with great use of fabric and accessories like picture frames. What do you think? That's it for now folks, have a great evening, I'll talk to you soon : )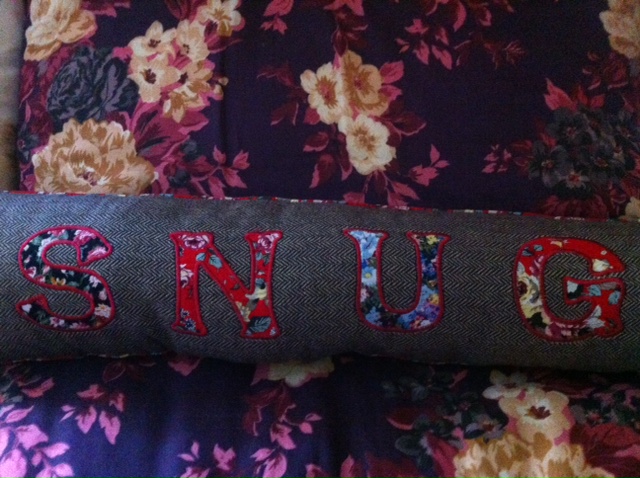 ---
---