Two recipes, two debs & more…
Hello everyone! I hope you're well, happy and missing me? Don't answer that…
I know I've been lax with blogging lately (it's been a week and a half I think which is a long gap for me) but I do have a number of genuine reasons such as, no computer, a very sick daughter, visitors and very hot weather.
Did you notice by the way that I wrote a post about rain and hey presto…heatwave. That was a good spell right? I thought so : )
Well also in the past few weeks my eldest daughter Shaylyn had her debs or grad and yesterday she was at her boyfriends debs. In between she's been very ill which I won't dwell on except to say she seems to be intolerant to some antibiotics – read, nightmare. In spite of that we've gotten through debs season with relative ease : )
So without further ado here's a pictorial update of life here at the moment plus a couple of handy recipes if you fancy it : )
With me in the lane, my beautiful Shaylyn…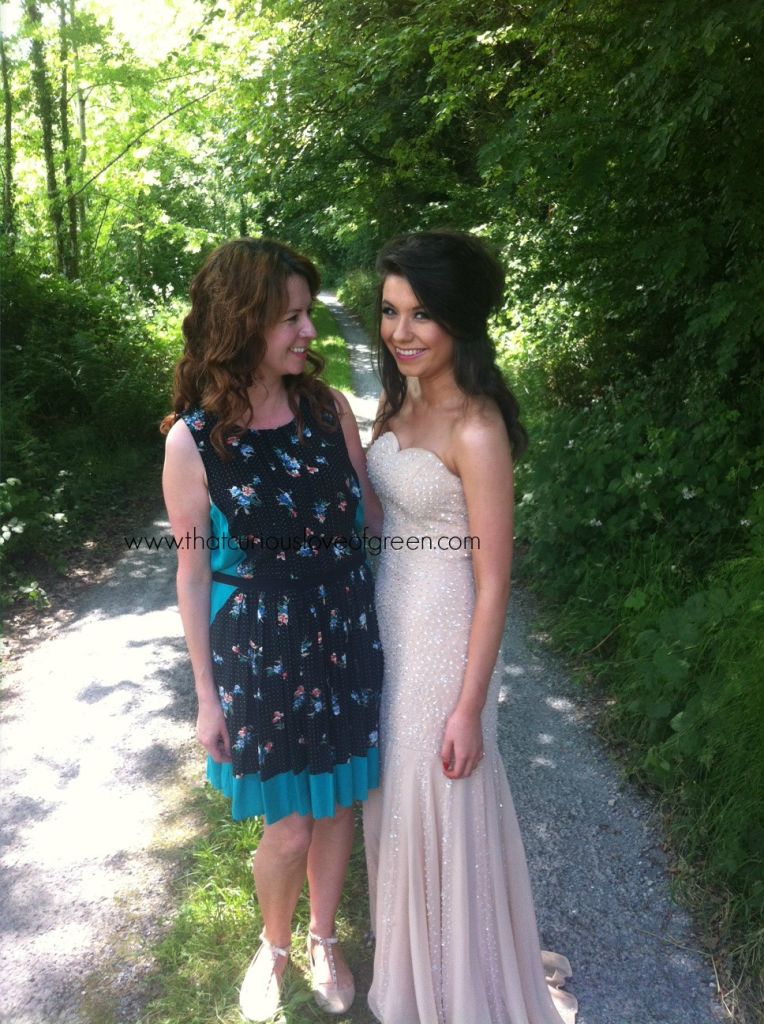 and my beautiful little ones…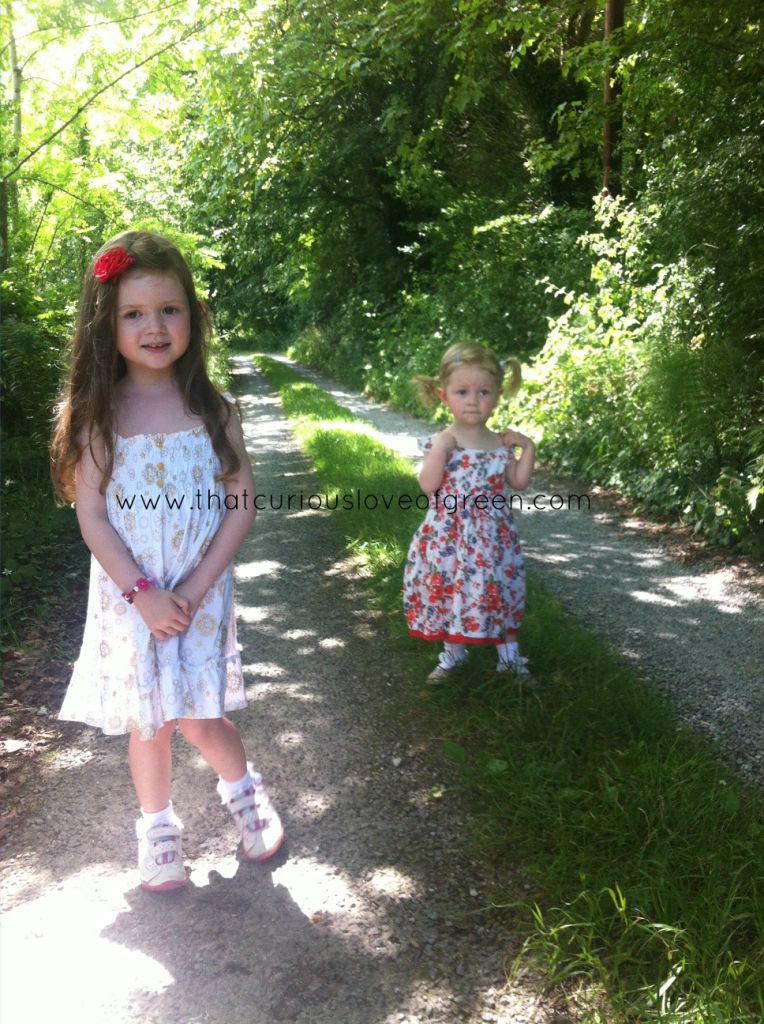 Five minutes ago these were the little ones…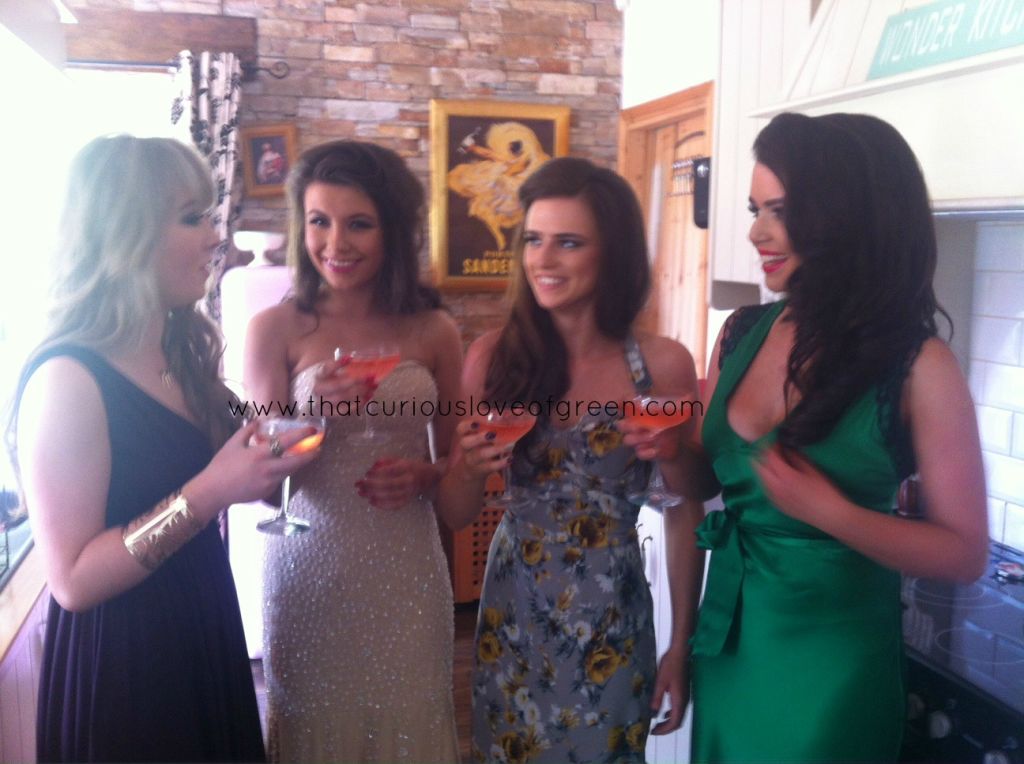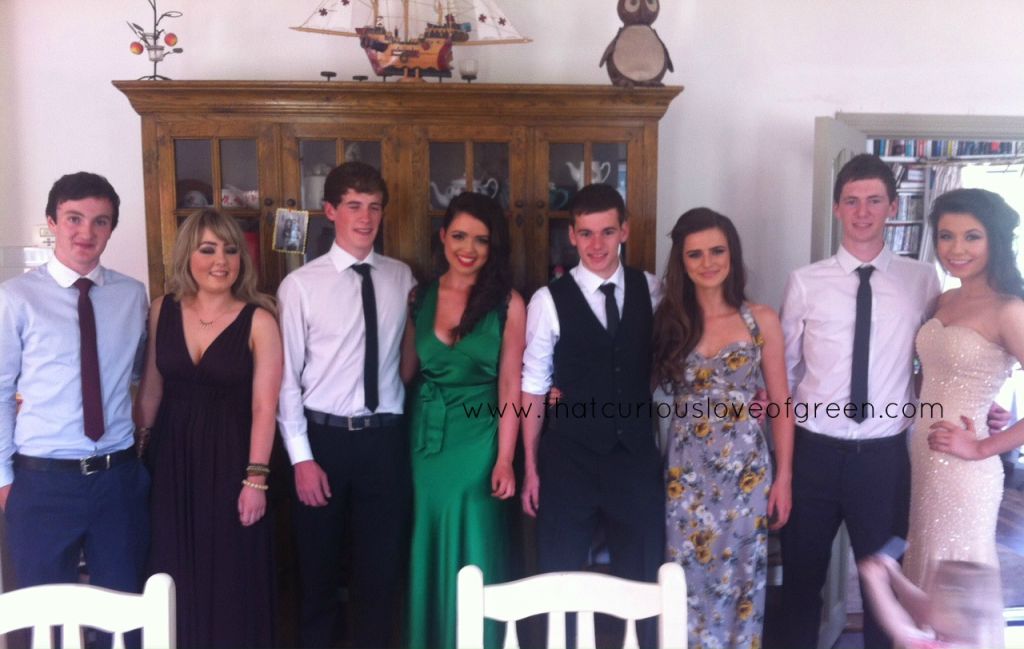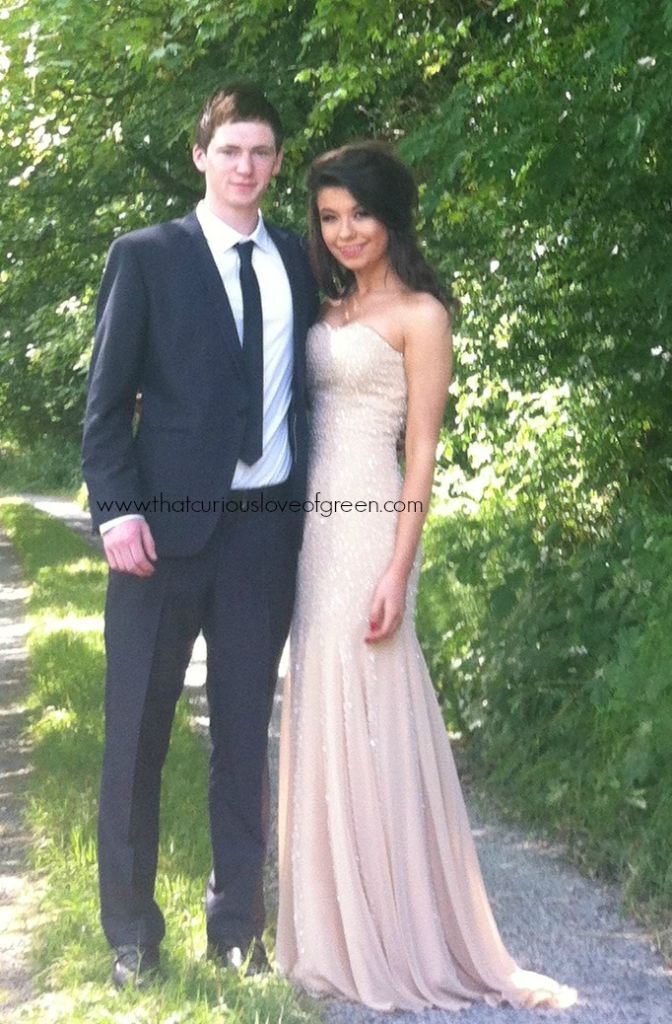 And after the excitement died down…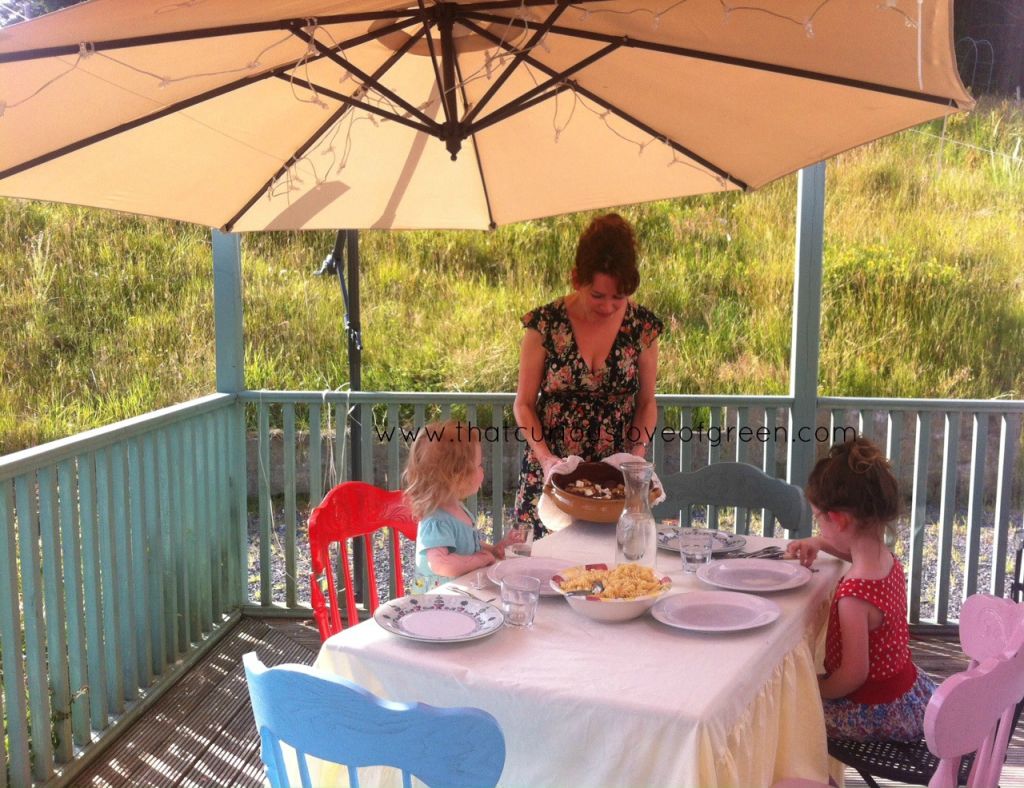 Balsamic & Rosemary Roast Chicken
You will need…
Chicken pieces or fillets
1 or 2 onions (I used red)
2 cloves of garlic
Other veg such as courgette or red pepper if you have it
Fresh or dried rosemary
Balsamic vinegar
Olive oil
s & p
Feta cheese (optional)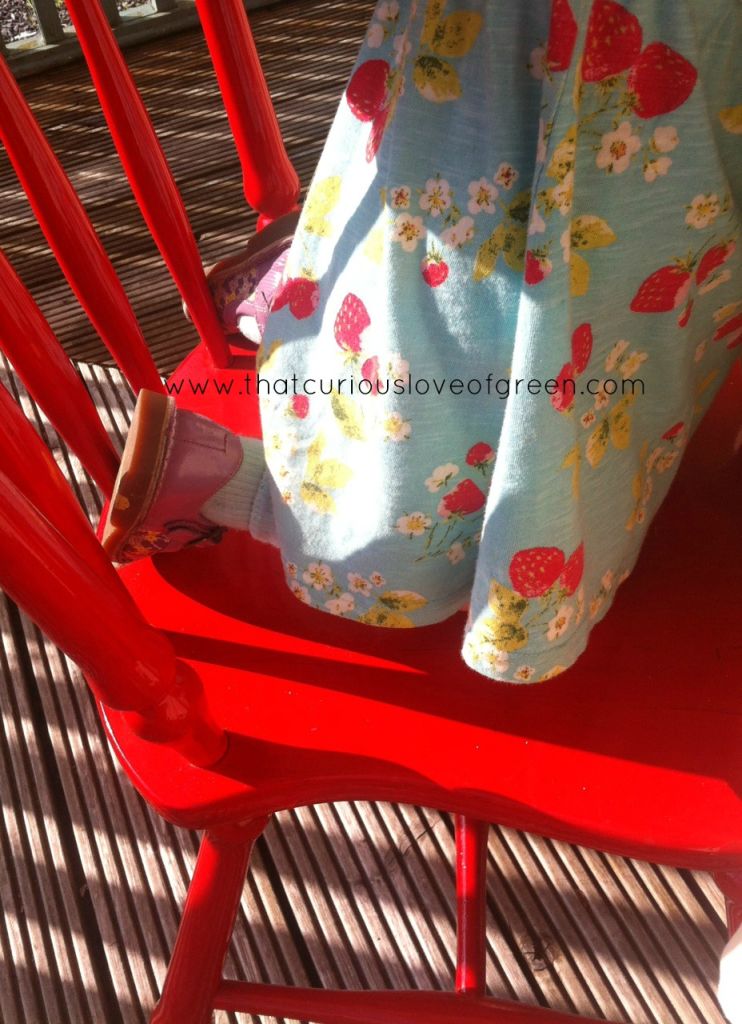 Preheat your oven to 200 c
Place the chicken, veg & herbs in an oven proof dish.
Drizzle with olive oil and balsamic vinegar & stir gently
Add s & p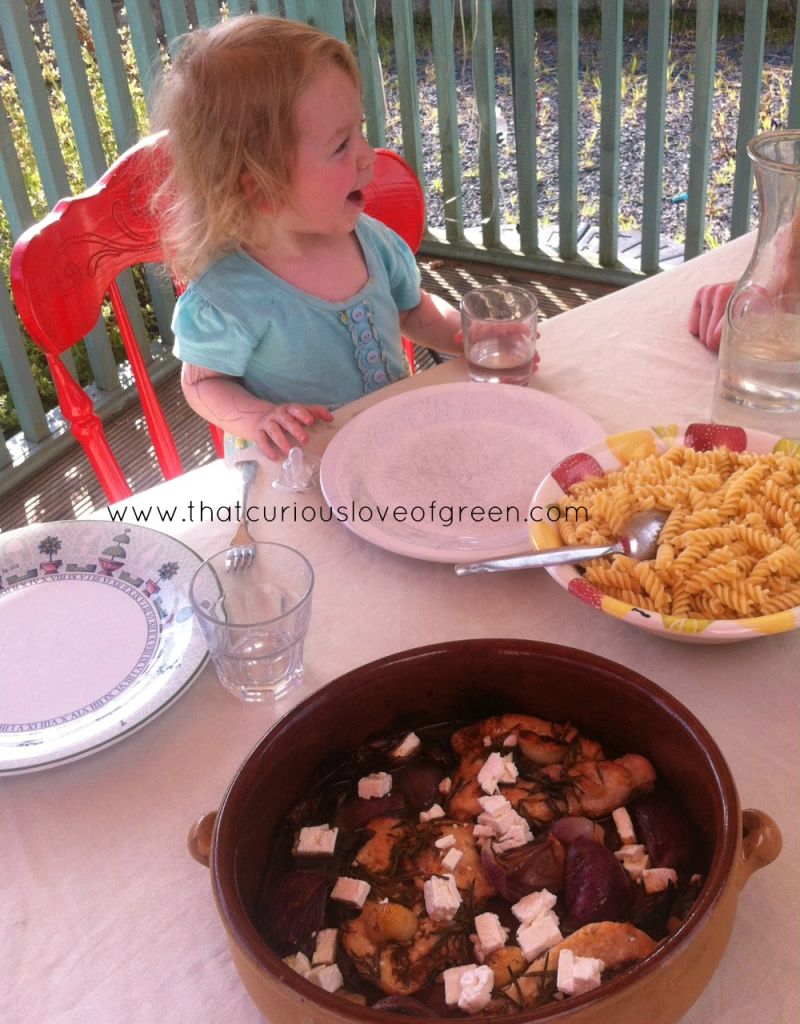 Roast for 15 minutes then turn the chicken and spoon the juices over.
Return to the oven for another 15 minutes.
To serve crumble over some feta (optional but tasty)
This also works well for roasting veg without chicken.
Serve with pasta, potatoes or bread.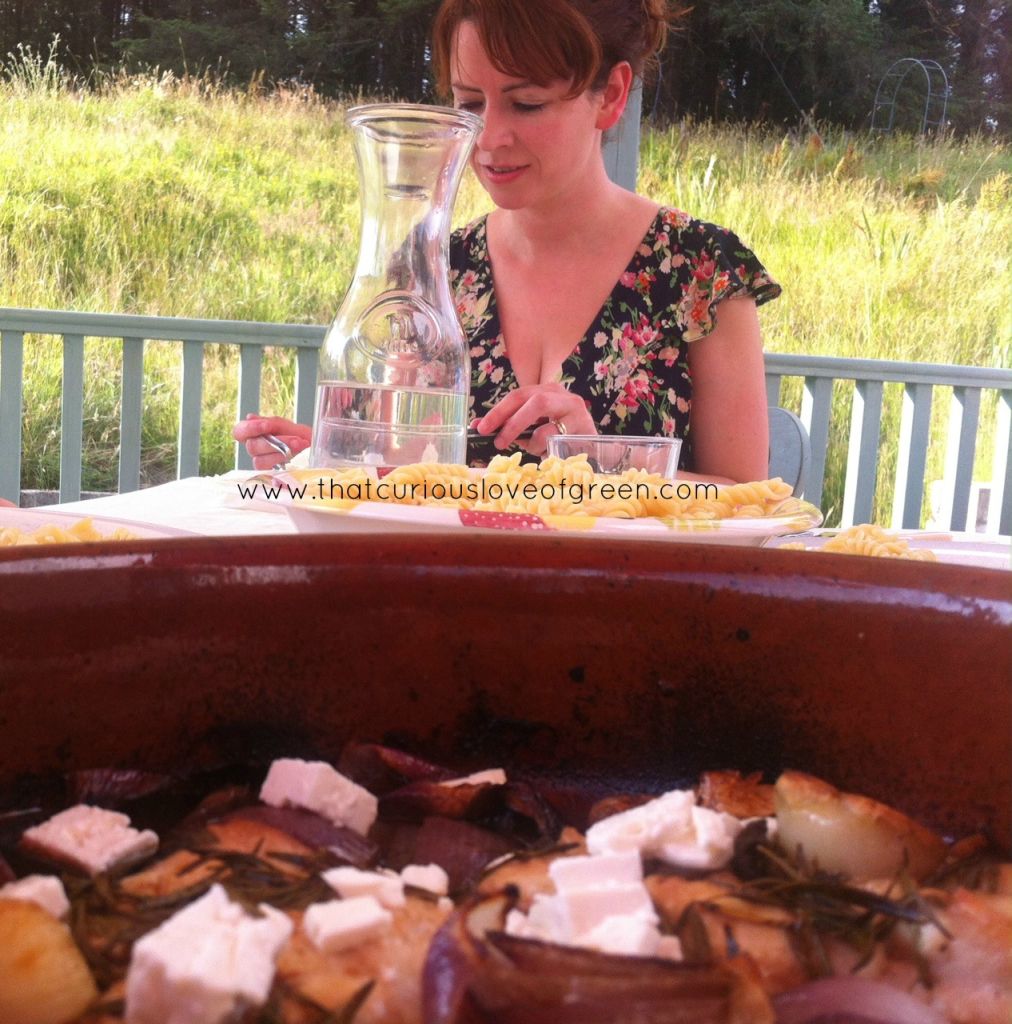 I love one pot dishes & eating outside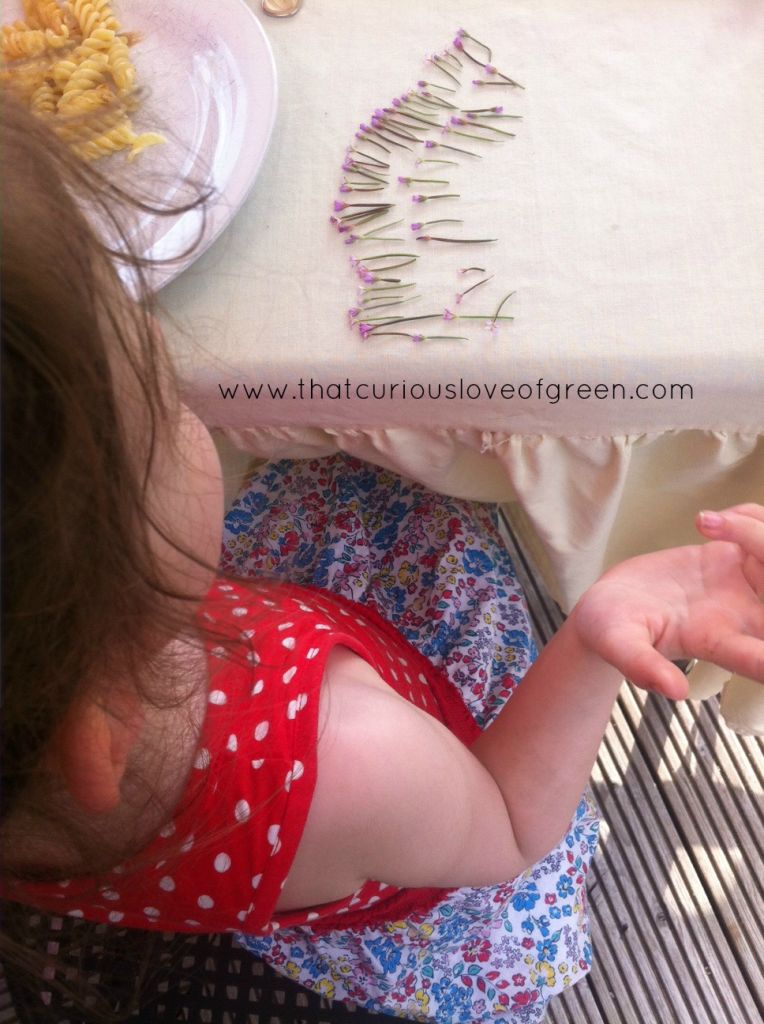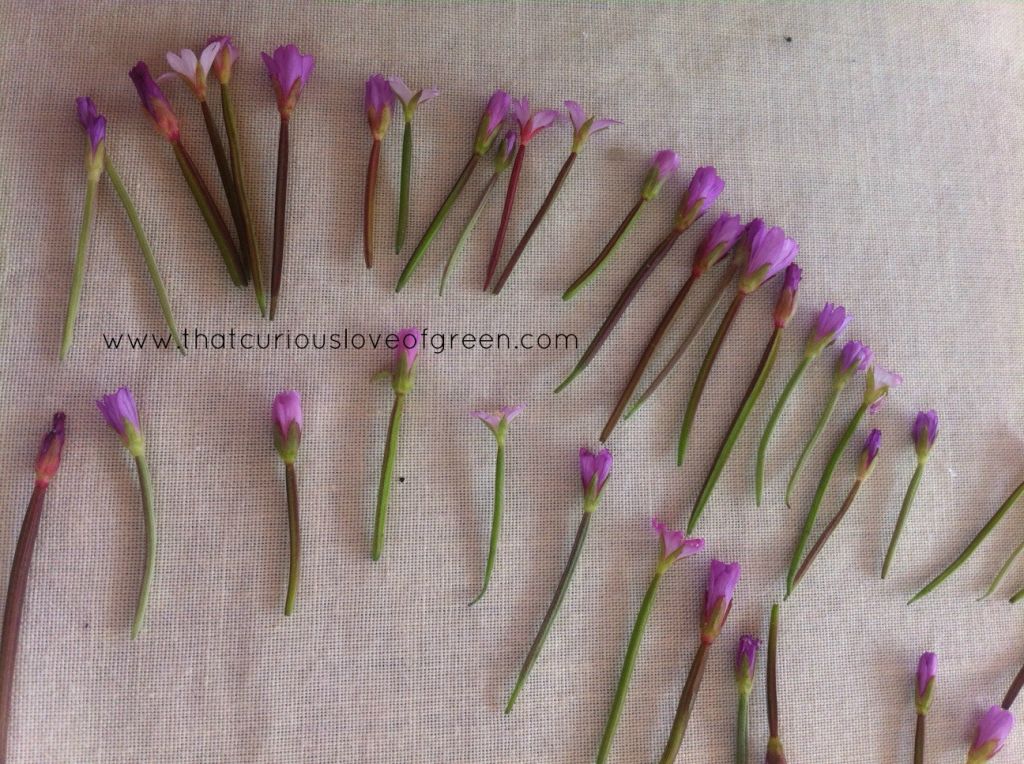 The girls have been having a great time picking wildflowers but also strawberries, herbs & peas…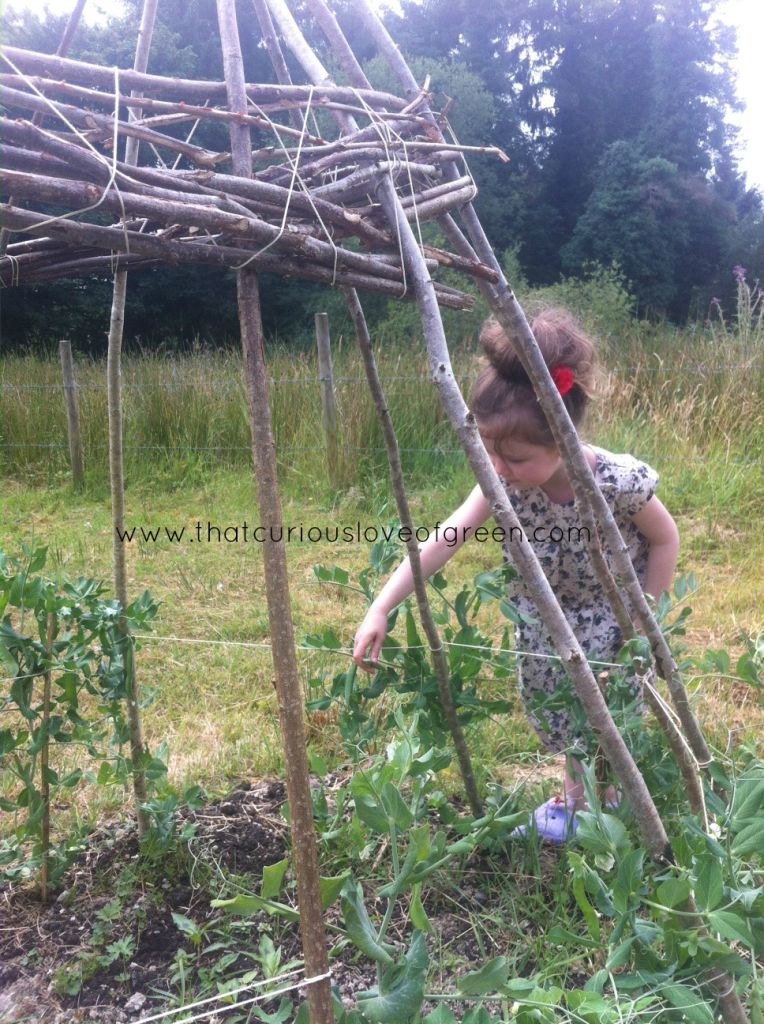 We get four or five fat pods per day. Not enough to keep the wolf from the door but good for the soul, healthy and fun for everyone & juicy, really juicy…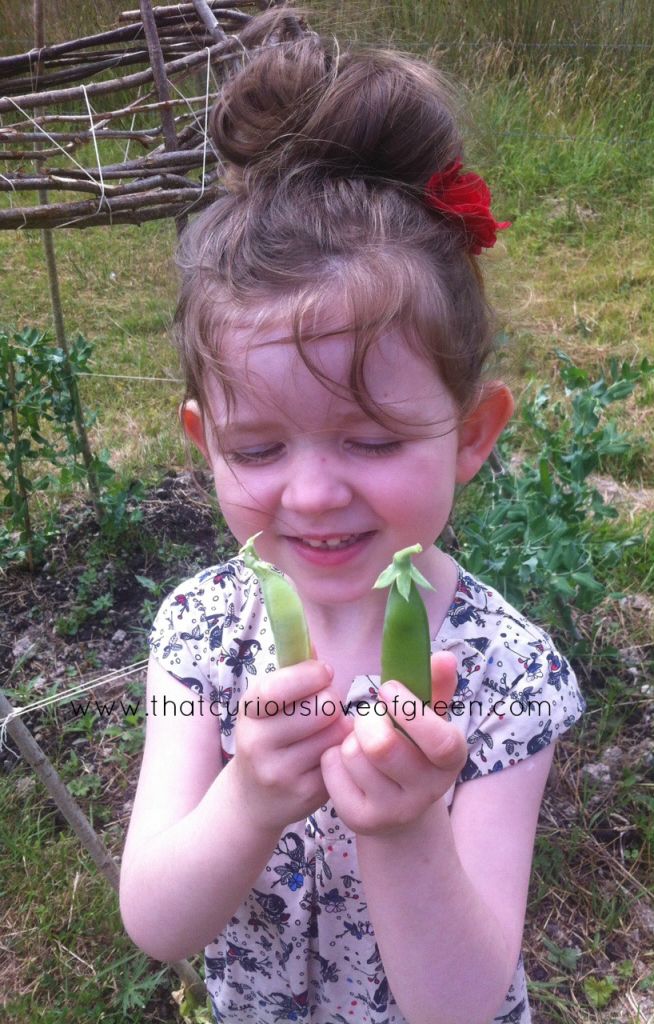 I'm loving my fresh herbs and the way they make everything taste amazing…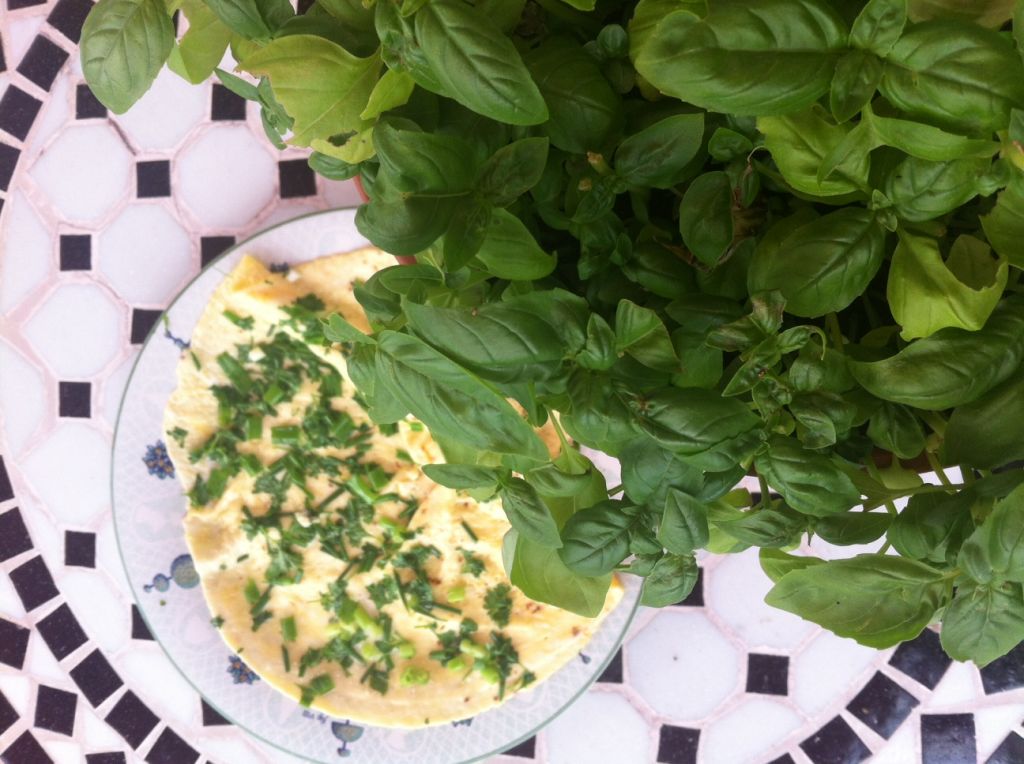 But most exciting in the garden today is my courgette flowers are blooming! I'm going to stuff them with ricotta and make a light batter for frying. We had these in Italy on our honeymoon and I've been dying to taste them again. The only way is to grow them yourself because they appear when the courgette is young and don't last very long so you'll never find them in the shops…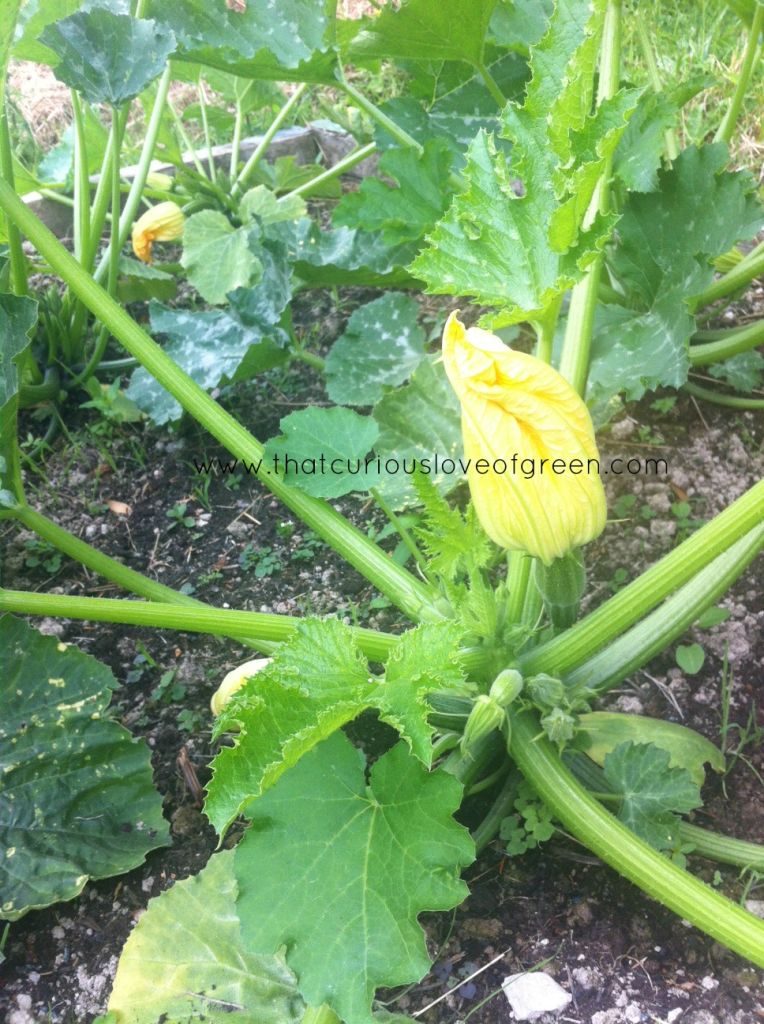 Yesterday we had the second debs. This time was Shaylyns boyfriends and a more casual/modern look…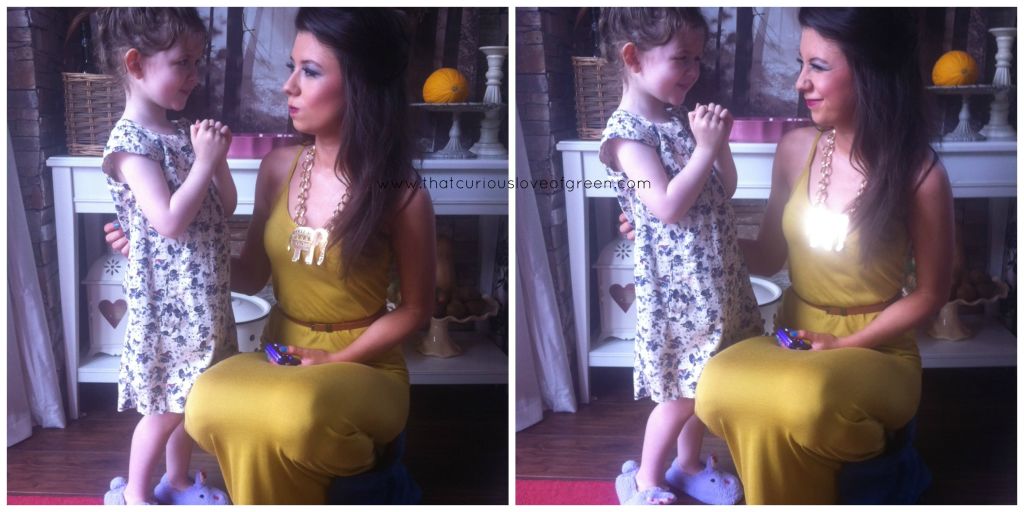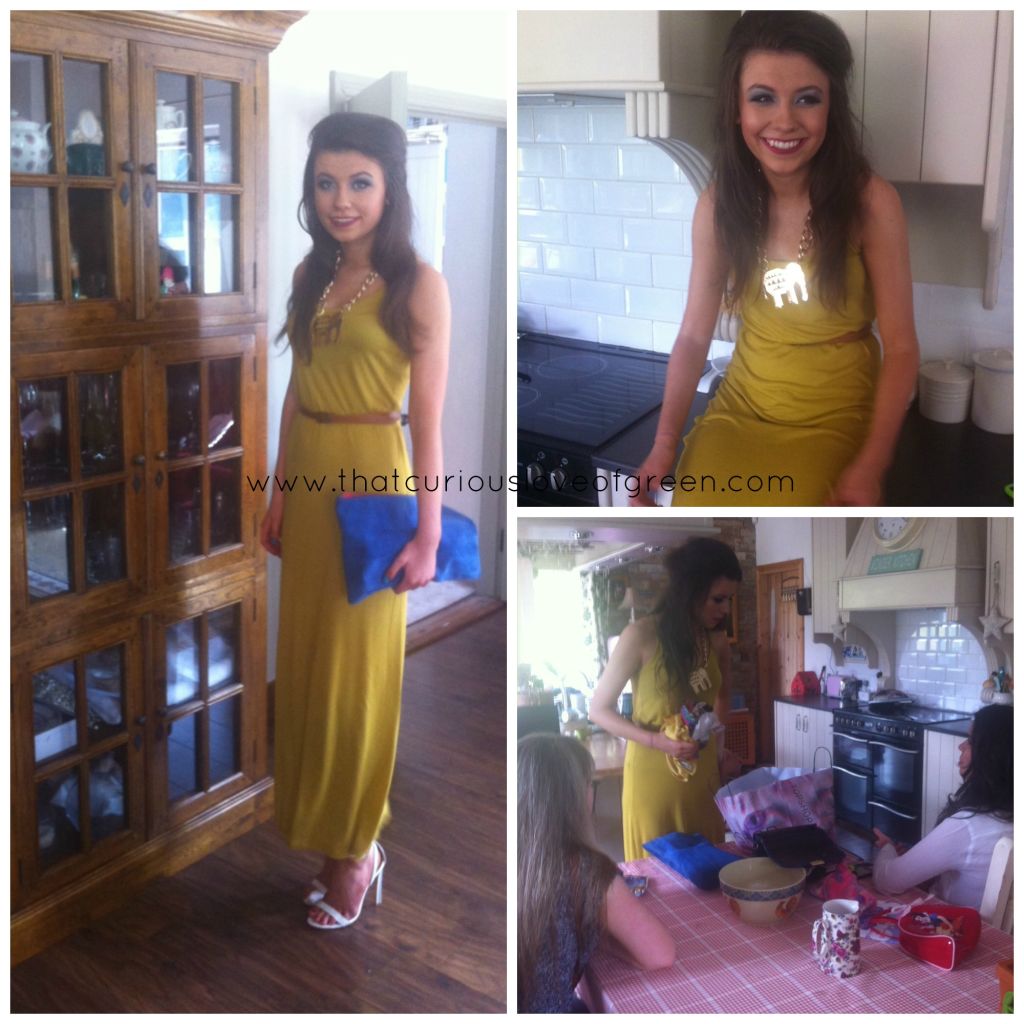 Meanwhile at the other end of the family scale the kitchen discos continue…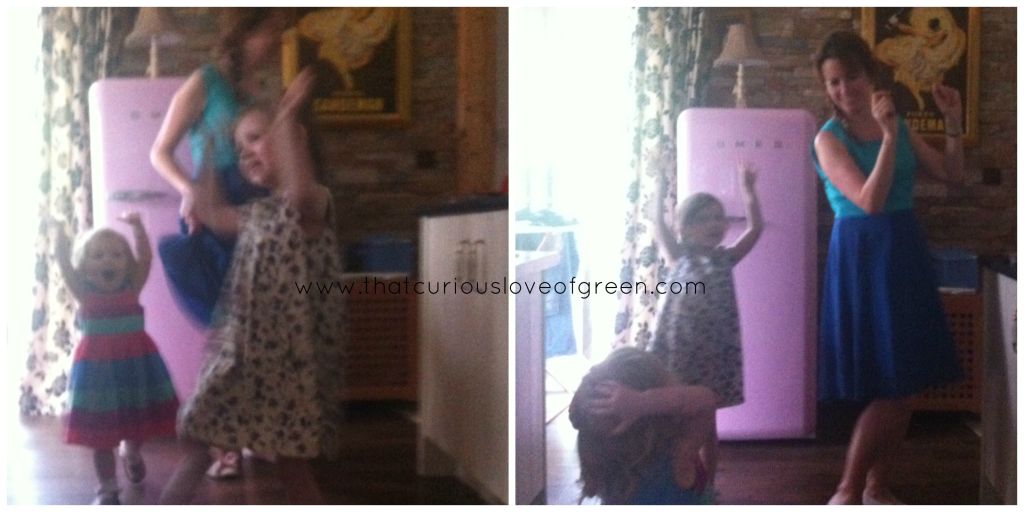 Easiest Tastiest Tortillas Ever : ) 
You will need
Soft tortilla wraps
Chicken (optional)
Tin of kidney beans
Tin of tomatoes
Red or white onion
Cumin & Coriander
Cheddar cheese (optional)
Natural or greek yoghurt or sour cream (optional)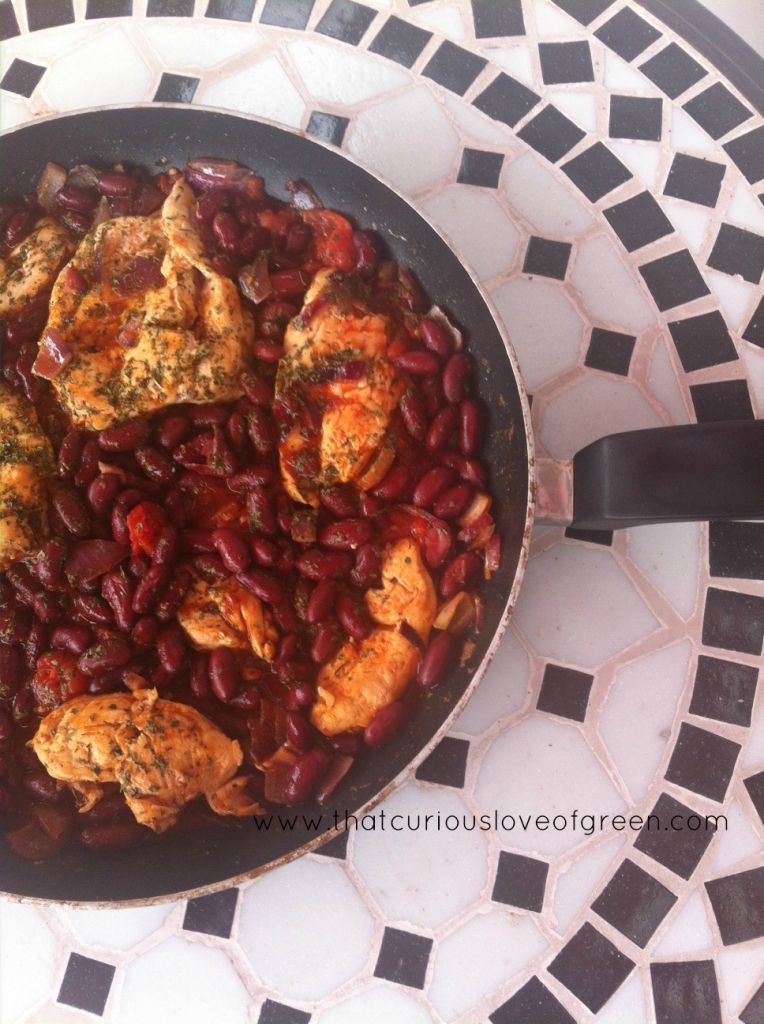 Fry chicken and onion together in a pan until the chicken is browned all over. I used whole pieces & cut it up after but you can do it first if you like.
Shake over a heaped tablespoon of cumin & stir in (I also added 1 tsp of ground coriander cause I'm wild like that    : )
Drain most of the juice from a tin of tomatoes & add to the pan
Bring to boil then lower heat & simmer adding a little water or some of the tomato juice if it's very dry looking
Add a drained tin of kidney beans and mash a little
Shake on some leaf coriander or fresh if you have it
Serve with tortillas, grated cheese (optional) and greek yogurt like I did here or with sour cream or natural yoghurt and trust me this is much, much tastier than the version you get from using those sachet flavour things for tortillas, you know the ones I mean right?
Variations: For a budget veggie option fry onion & kidney beans together, shake on the cumin then add the tomatoes and cook together a while before serving rolled in the wraps with grated cheese & yoghurt. How cinchey is that? You can also fry the stuffed and wrapped tortillas in oil for added deliciousness : )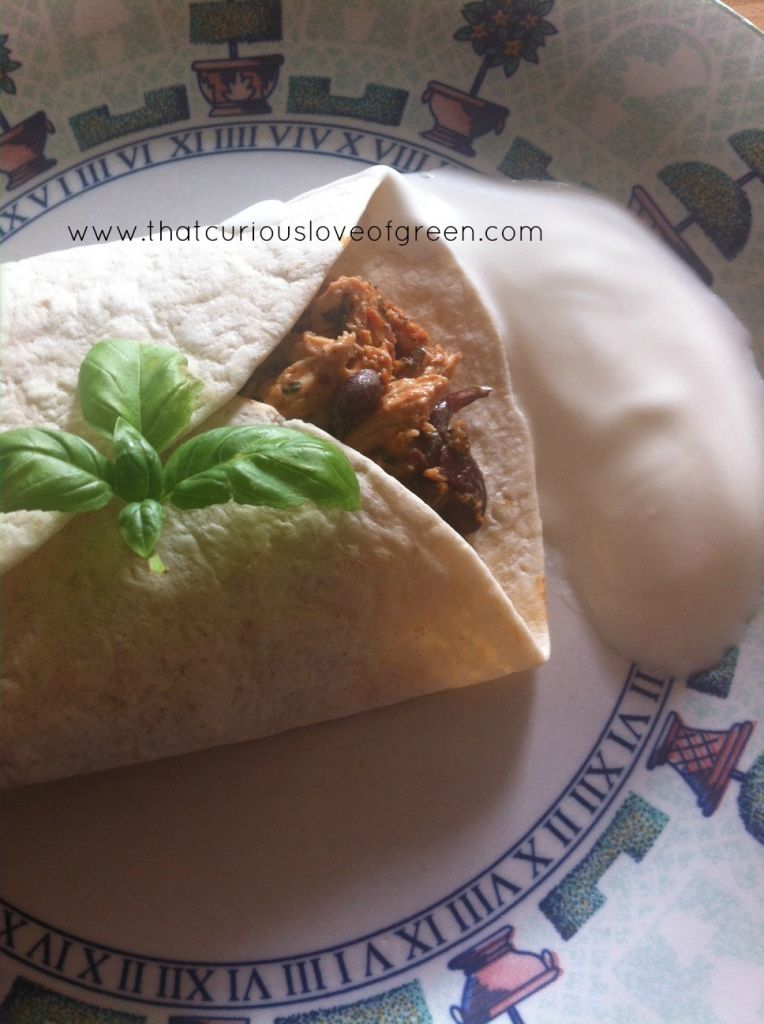 Oh and we have a new cat. He adopted us AND I actually like him so you see anything's possible : ) He's very gentle and the girls love him to pieces so I hope he stays…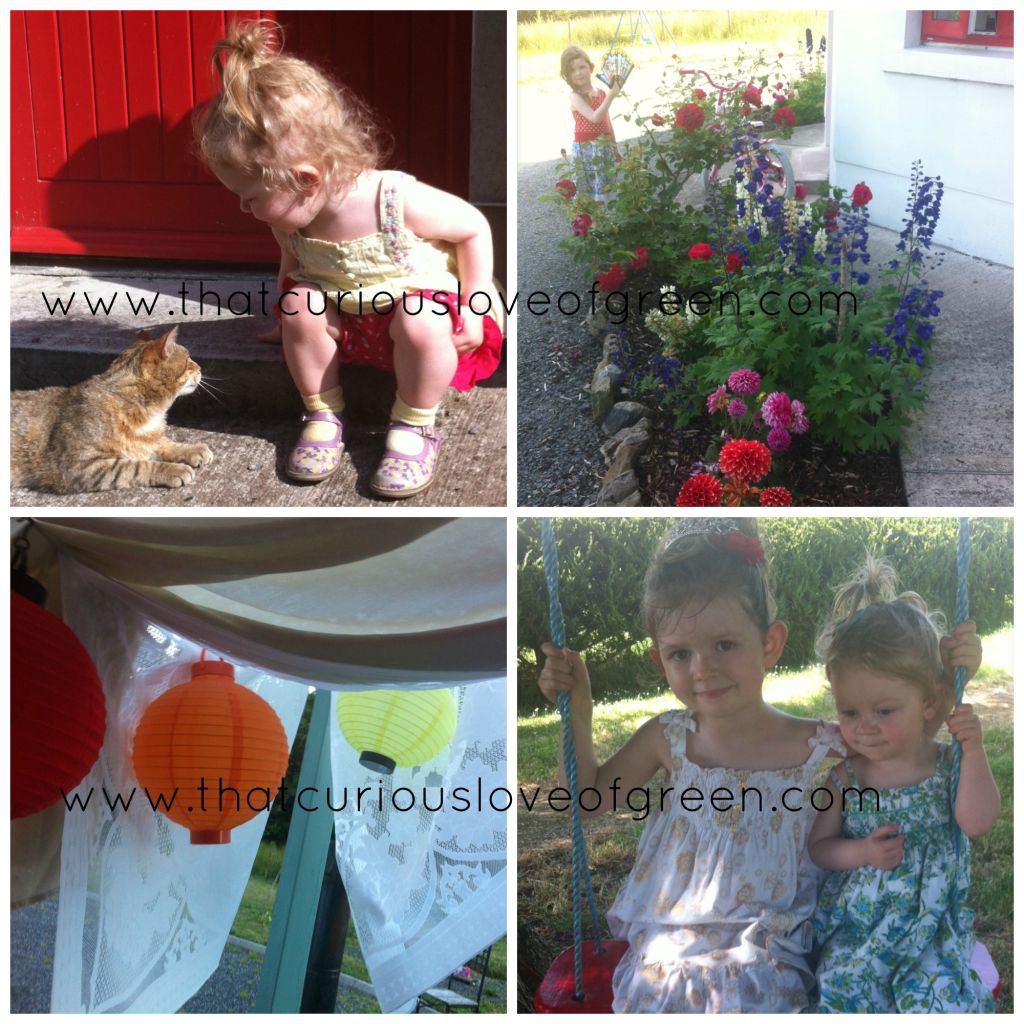 We're loving our summer so far. Wherever you are I hope yours is great too : )
---
---