We Can Do It Part 2, Write, with Carmel Harrington, Author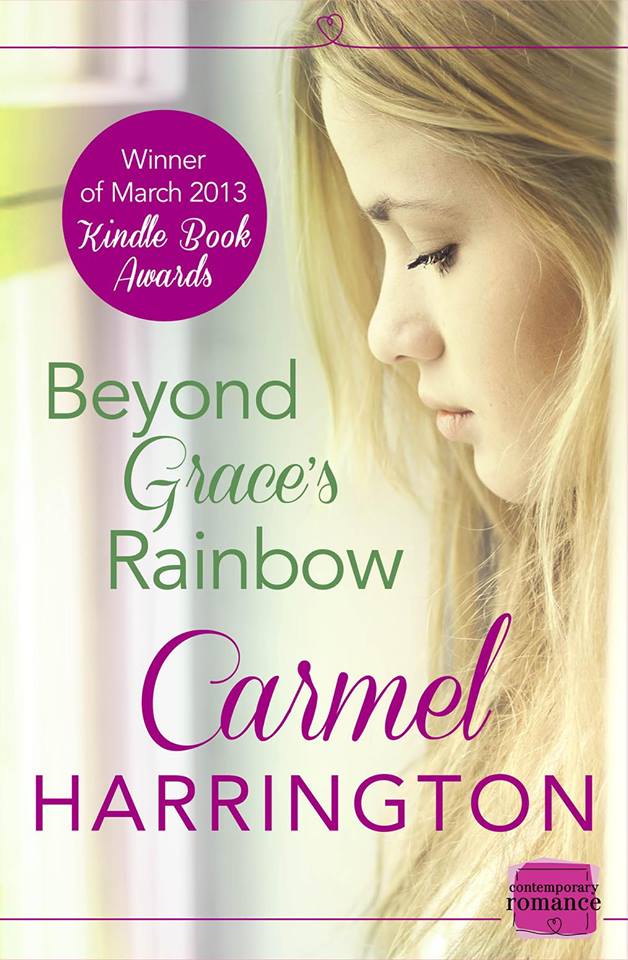 Today I'm thrilled to bring you the second in the 'We Can Do It – Tips for Creative Living' series here on the blog with successful author Carmel Harrington. I met Carmel through the Irish Parenting Bloggers Group this year when she had a self published novel and of course a blog under her belt. Since then one of her plays has been produced for theatre and the holy grail, she secured a publishing deal with Harper Collins.
Carmel has many other achievements of note and you can read all about her and buy the e-copy of her book by visiting her website, click here.
To put it mildly, this is a woman on fire. So what's the secret of this kind of success? Read on and find out for yourself and see if you find your're inspired as I was…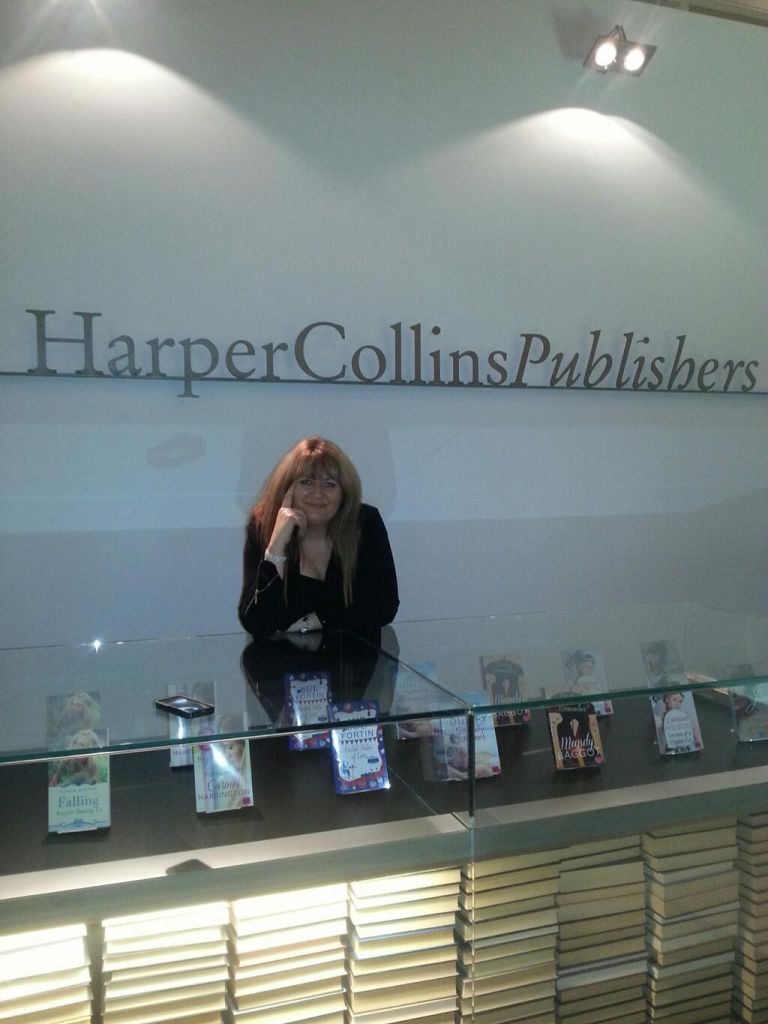 Hi Carmel, congratulations on your recent book deal success! You are really living the dream. Will you tell us a bit about yourself, your interests and what makes you tick?
Jane, thank you for the congratulations and inviting me to your lovely blog, I adore the concept behind this series of interviews and am delighted to take part.
Actually I do feel like I am living the dream right now and have to pinch myself on a regular basis!  I'm from Wexford and live close to the sea with my husband Rog and two children, Amelia (3) and Nate (2).  Life is busy, but good busy if that makes sense.
The children are in playschool four mornings a week, so that's when I'm wearing my author's hat! I use that time wisely though and try to switch off from the housework/laundry/cooking etc. that tries very hard to make me feel guilty.  So I focus all my attention on achieving my word count during these mornings.  I do write in the evenings and weekends too, once the children are in bed, when I'm working to a deadline or indeed in the middle of a crucial part of a story that I can't switch off from.
Family comes first though and always will, so the writing has to fit in with our lives together.  Rog is incredibly supportive though and does all he can to free up my time when he is at home, so I can get creative.
By nature I have always had a strong work ethic though and am used to working long hours.  I can get by on 6/7 hours sleep per night, so it's not unusual for me to write quite late into the night!
I am a glass half full kind of gal for sure and am generally happy and smiling.  I have a lot to smile about though, because life at home is so much fun.  I love to sing and dance (badly) with the children and tell stories to them all the time.  Amelia is now making up her own stories to entertain us with and I have to admit, I am inordinately proud of her wonderful imagination.  I used to be a bit of a party animal in my single days and my life now is unrecognisable, but I wouldn't change a moment of it.  Truth be told, I'm happiest just being at home with Rog and the children.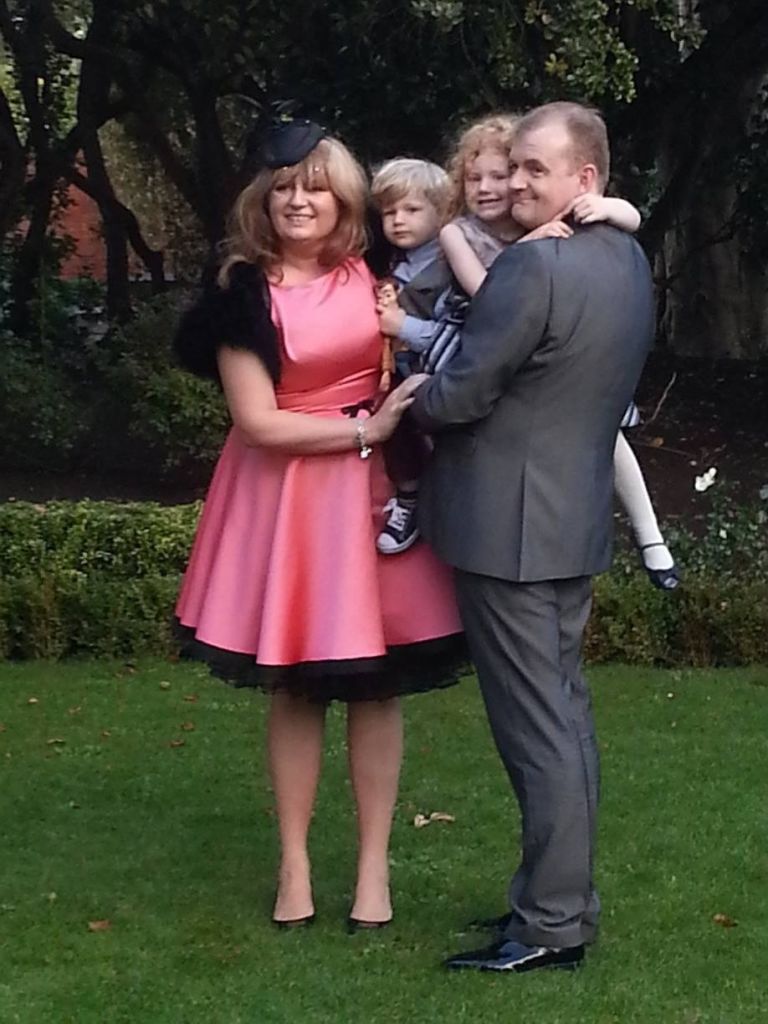 Have you always written and what do you credit with either keeping it up or taking it up as an adult?
I have written on and off pretty much throughout my childhood and into adulthood.  I wrote journals as a kid and have them still to this day.  The teenage years are my favourite ones, oh the angst of it all!  I always wanted to be a published author, to write, but I didn't have much self-confidence so ignored my creative self.
Anything I did write, I hid and it was rare that I showed anyone.  But then I met my husband and he really is the reason that I'm writing today.  When we had our 'talk' (you know the big talk you have with someone special when you first meet and you get an inkling that they are 'the one', so you share all your hopes and dreams?), well during the 'talk' I confessed to Rog that I had actually written a shaky first draft of Beyond Graces Rainbow and would love to finish it and publish it one day.
I didn't give it to him to read, as I said I was too shy, but he never forgot that conversation and over the years encouraged me to pursue my dream and eventually just plain nagged me to start writing fulltime! Thank Goodness I listened to him last year!  I'm not sure either of us though had any concept on what was going to happen this year.  I have had many surreal moments since I signed with Harper Collins and really am having the best time of my life.
One of my heroes is Oprah Winfrey and she often asks the question, "are you living your best life?"  And right now I can finally say that yes, I really am, both personally and professionally.
As you know this series is aimed at people who would like to do something creative like writing a book but don't know where to start. Can you help by sharing some tips and practical pointers to get us started and debunk the mystery of writing?

It can be so daunting to start; there is no doubt about that.  But having the desire to write, to share your story with others is a very good place to start.
I think in Ireland the art of storytelling, of weaving a tale mixed with both truth and fiction is ingrained into our very psyche.  We are a nation of seanchai's!  But many find that finding the creative idea for a great story is the easy part, it is the actual plotting and placement of those words from your mind, into structured sentences that in turn are pleasing to read, that can prove to be difficult.
In no particular order, here are my top tips on what to do, to help you achieve your writing potential.
So many people forget to read when they are in the middle of writing their masterpiece.  In truth, I was one of those people; telling myself that I didn't have the time to read and also that I didn't want to be influenced by other writers.  I wanted my own work to be unique.   But then I read some advice from Stephen King that struck a chord with me.
"If you don't have time to read, you don't have the time (or the tools) to write. Simple as that."
So now I set aside one evening per week for reading.  TV, laptop and iPad is switched off and I dedicate myself to whatever book is in my hands.  And you know what I discovered?  That apart from enjoying the words in front of me, I was inspired to do better with my own writing.  Every book I read teaches me something new.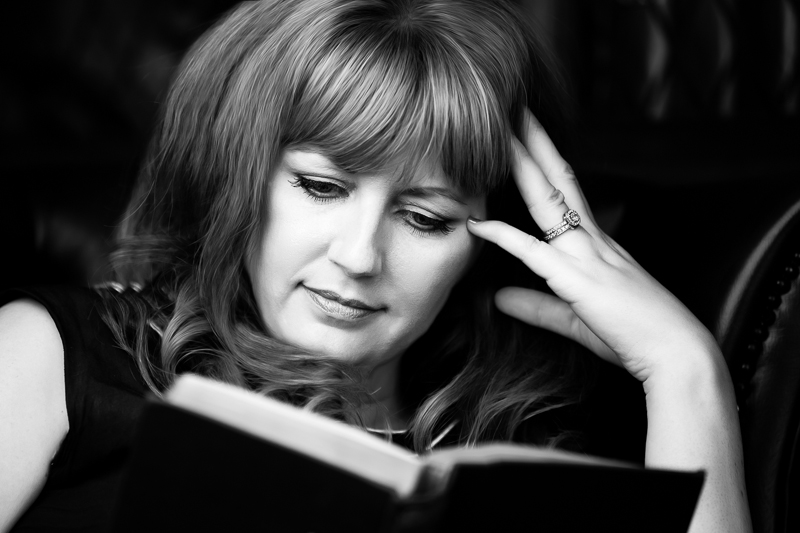 Over the past year since I made the decision to make writing my career, as opposed to my hobby, there is no doubt that my writing has improved dramatically month on month.   This is of course because I now write every day and like any skill the more you practise, the better you will become.   I find that I no longer make the mistakes I used to make in the early days (mixing up of tenses!) switching from third to first person, repeating words and many more mistakes that newbie writers make.  So try to write something every single day, even if it is only a few hundred words.
Pick a word at random and then challenge yourself to write a piece of flash fiction with no more than 99 words based on that word.  Change genres with each challenge and you will soon see which genre sits best with your voice.  Why not ask your family to pick a word for you, so that they are all involved in this creative task.
Perhaps you should think about blogging as a way to ensure that you write actively every week.  You can blog about any subject, pick one that is close to your heart.  Do you love Downton Abbey? Why not start a blog all about that series.  Are you a keen gardener or have an allotment?
I cannot stress how important this is.  To lay your soul bare through words is a daunting thing.  To do this alone without the support of family, friends and other writers is going to be very lonely indeed.
One regret I have is that I never joined a writing group years ago.  Maybe had I done so, I wouldn't have waited until I was 40 to start writing full time.  Writers groups come in many formats so you can one that suits you best.  I host an online writing group, with approximately 30 members and the support and encouragement found in that one group is incredible.
I also am a regular attendee of a writing and acting workshop called Word Play that is held every month.  Basically writers get to share samples of their work and actors will then work on those pieces and do a reading of same.  It's a wonderful way to get immediate '3D' feedback on words you have written.
There are so many wonderful resources available that provide so much information to aspiring writers.  One of my favourites is www.writing.ie where you will find interviews and articles by published authors, tips on how to write and details of writing competitions worldwide.
Social media while not for all is a great tool to easily access both writers and publishers with relative ease.  Follow your favourite authors and publishers that are in the genre you plan to write in, like their Facebook pages and be brave and interact with them.
Trust me, we authors love to hear from both readers and other writers and in the main I have found the network of support amongst the literary community to be invaluable.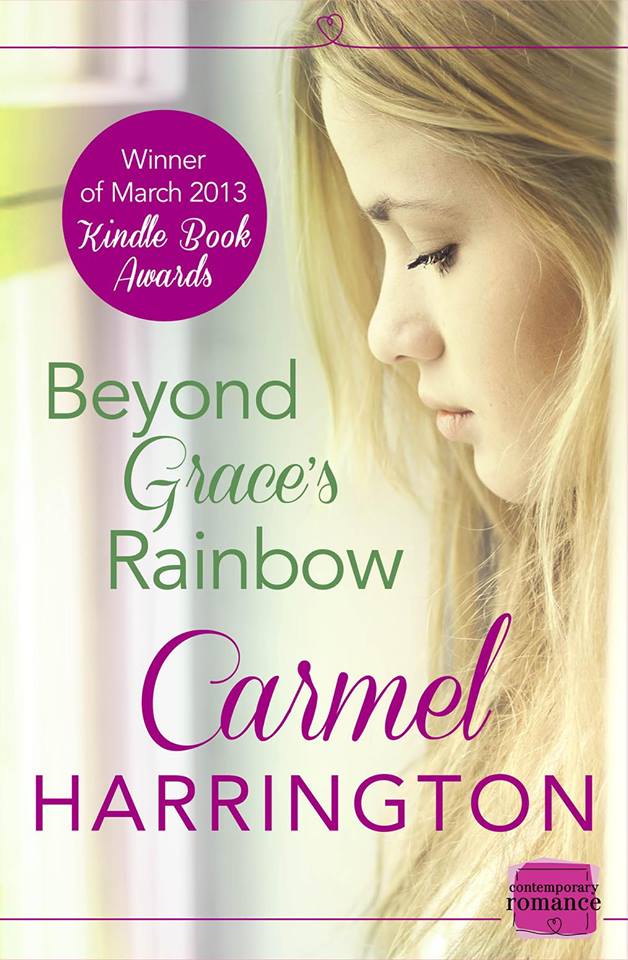 I have bought many books over the years that are self-help guides on 'how to write a bestseller.'  They will give you great advice on how to plot your story or write character biographies.  And of course this is excellent advice, but for many writers who are starting out, they get so caught up in trying to follow the steps that are outlined in said self-help books, that they get lost in the 'rules' and don't actually end up getting anywhere.
So my advice is once you have an idea on what to write and a general idea on where it is going, then just get cracking and start getting your thoughts down on paper.
When I started Beyond Graces Rainbow, I knew the basic story that I wanted to write, but a lot of the details were hazy and the characters undefined.  For example I didn't know if Liam, Grace's love interest, would be a goodie or baddie until I got halfway through the story.  His character took on a life of its own as the story moved on.
Also, Gerry only got his quirk of quoting movies in the second draft of Beyond Graces Rainbow, which brought his character to life for me.   I also usually change characters names over and over while I write.  I start off calling someone X but they seem more like a Y when I get to the end.
So just start writing and see where the story brings you!
Connect with your readers
Your ultimate aim when writing is to make a connection with the reader.  You want to evoke emotion within them, whether that's a smile, nostalgia, recognition, anger or even  sadness, as long as the reader feels something, well you have done your job.  And in my opinion the best way to write with passion is to feel passion about the subject you are writing.  So choose your story carefully.  I know some writers decide upon a subject matter for their novel because they feel it is popular and sure while this has some merit and makes commercial sense, in my opinion if you don't feel strongly about the topic you writing about, then that will show in your finished book.
I hope that the above tips help a little, but honestly, the very best advice I can give to any aspiring writer is simply this – just write.
Stop making excuses, put your creative side first and write.  And don't stop until you type these two words – The End.
You can do it.
Finally you're having a dinner party and can invite anyone living or dead. Who would you ask?
I would invite my paternal Grandmother Maggie O'Grady.  She died many years ago, but was a huge part of my life, a second mother to me really.  I adored her and have never stopped missing her.  I would give anything to introduce her to my husband and children.  As it happens, I see a lot of her personality, her wonderful, funny sense of humour, in my daughter Amelia's personality.  I think that they would be really great friends.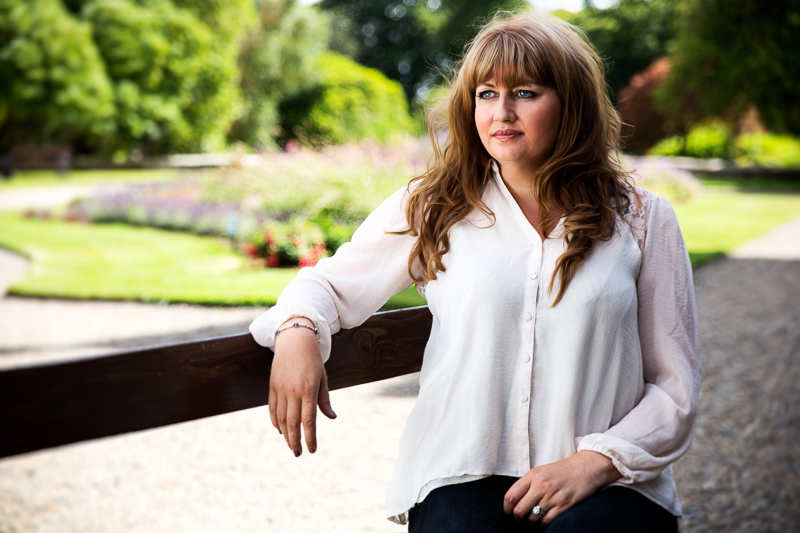 Thank you so much for sharing your experience and tips with us Carmel. If you missed the first instalment in this series, on painting with Joanna O'Sullivan you can find it by clicking here.
So what did you think? Did you find this inspiring and uplifting as I did? Are you ready to take up the pen? Something else? Please share your thoughts in comments below.
Chat soon
Jane
---
---