Welcome In December…
Hello out there I hope your Monday is going well?  Mine is going great!  This is because after weeks of lingering colds and other ills I feel semi healthy and everyone else seems semi healthy too, hurray!
We had a lovely weekend with the toy show on Friday, Christmas present shopping on Saturday and then to top it all off our friends Caoilfhionn and Sean had us all over for a lovely cosy dinner of delicious roast duck followed by the most amazing panna cotta with caramel sauce.
I'm not usually a dessert fan but this was really gorgeous (thanks again you guys!). Aside from the great food and company our children are the same ages so play happily together plus I got handed my dinner!  No cooking or cleaning!  I can't think of a better way to spend a winters evening and usher in the lovely month of December : )
Today I've started my Christmas decorating which means the whole house is a state, except the kitchen mantelpiece which is done…for now…tweaking aside!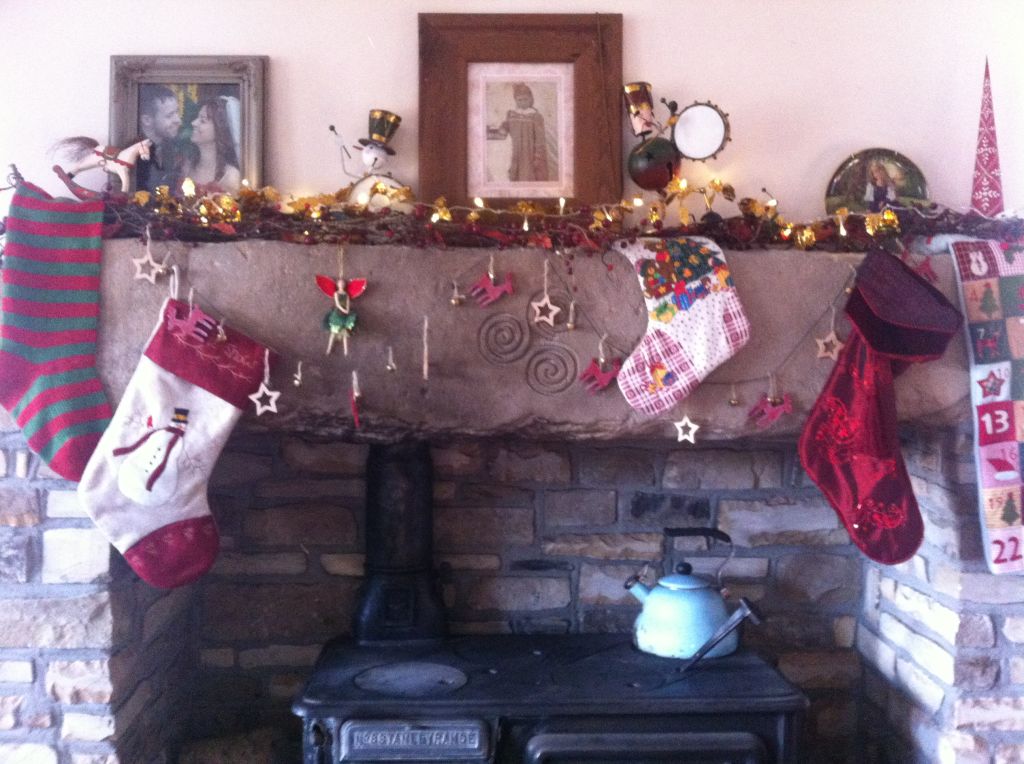 I've put the stockings a bit higher this year out of reach for little hands…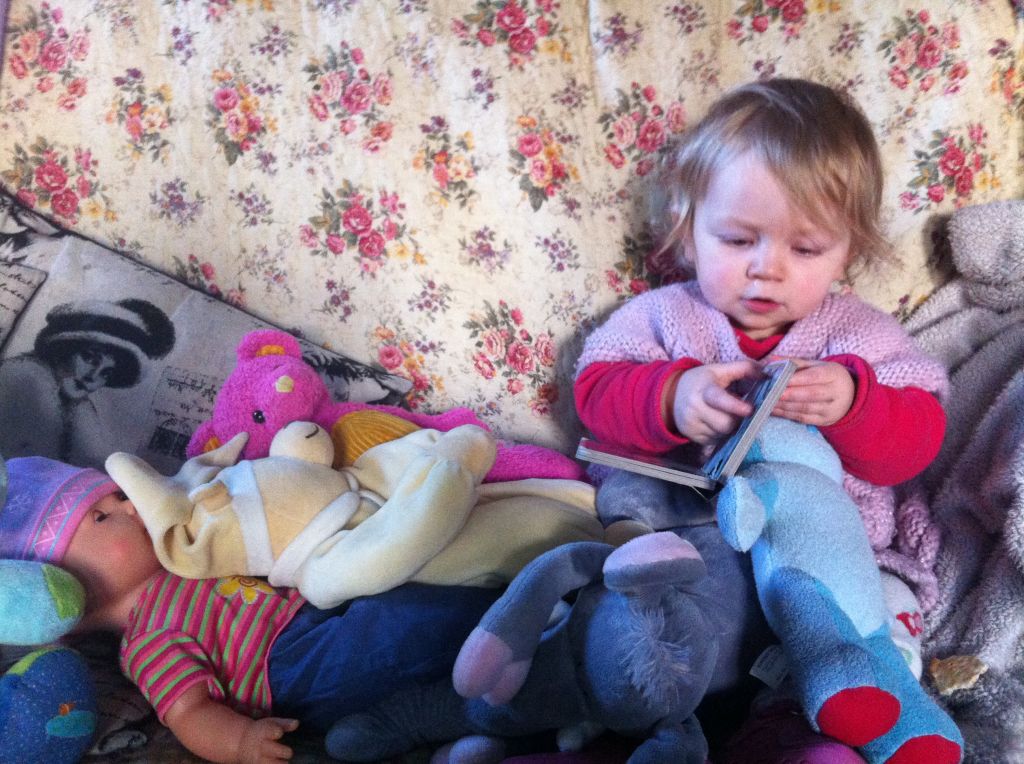 I like traditional decorations and colours, lots of green, red, gold and natural materials…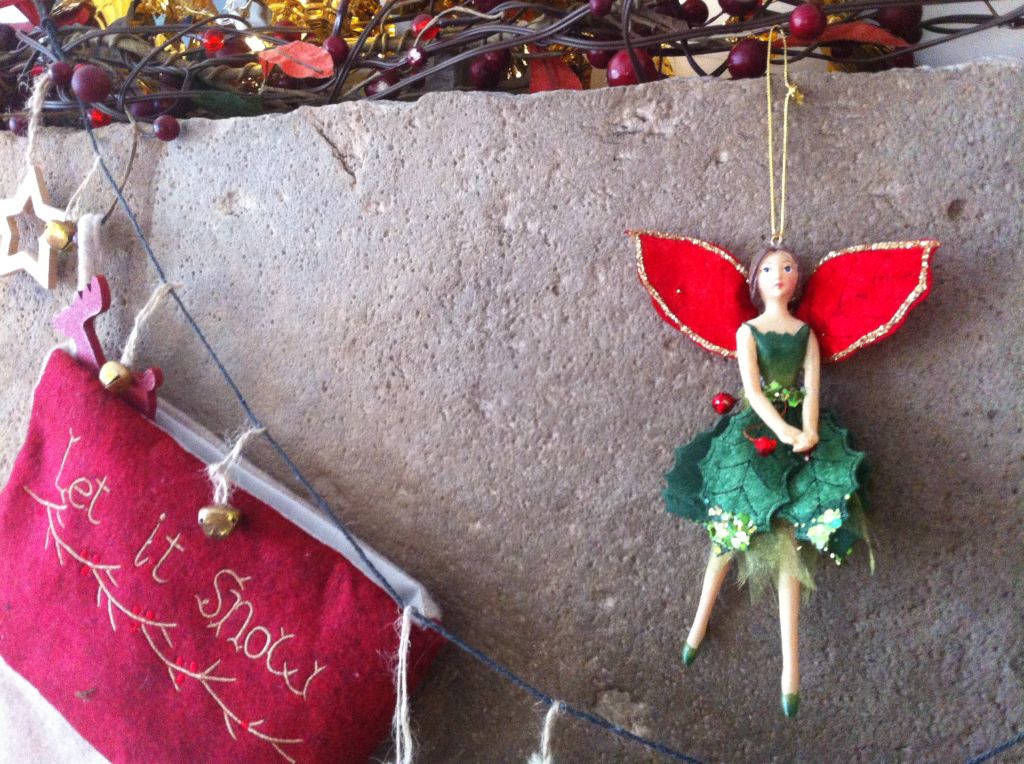 I'll be adding fresh holly and ivy from the fields closer to Christmas.  I love the contrast of colours and textures here, especially the stone…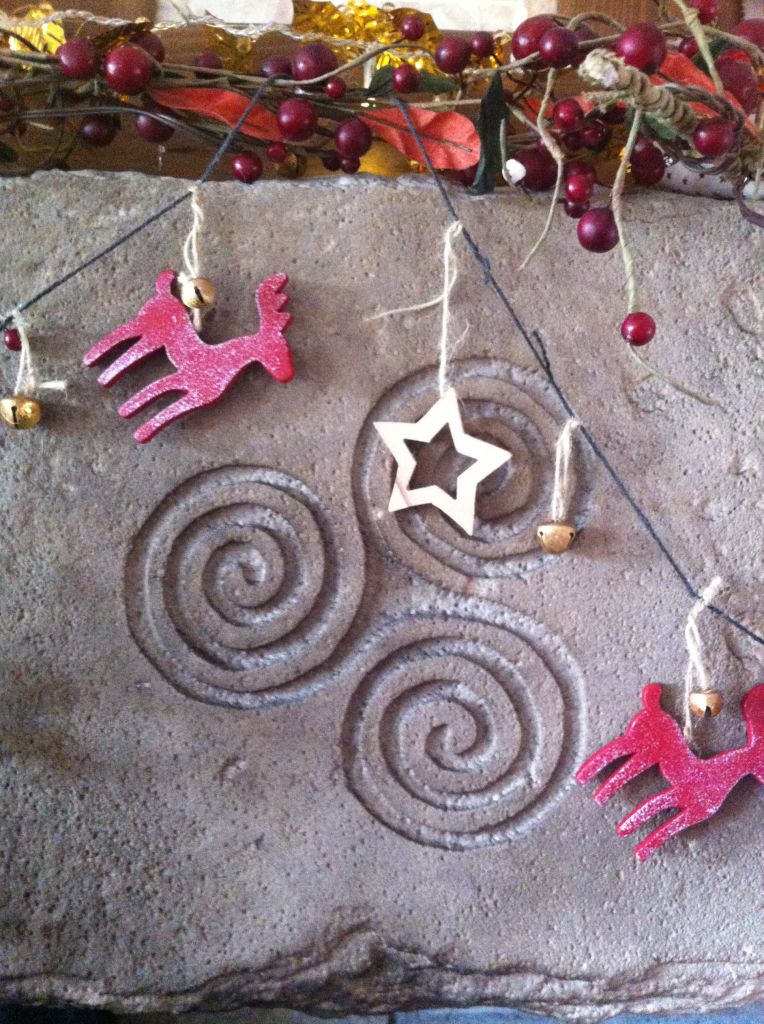 I would describe my Christmas decorating style or theme as a mix of Traditional, Fairytale and Vintage.  Here you will find lots of characters under enchantment plus random bits and bobs, toys, ribbons, crockery, jewellery…Anything pretty, whimsical or romantic gets drafted.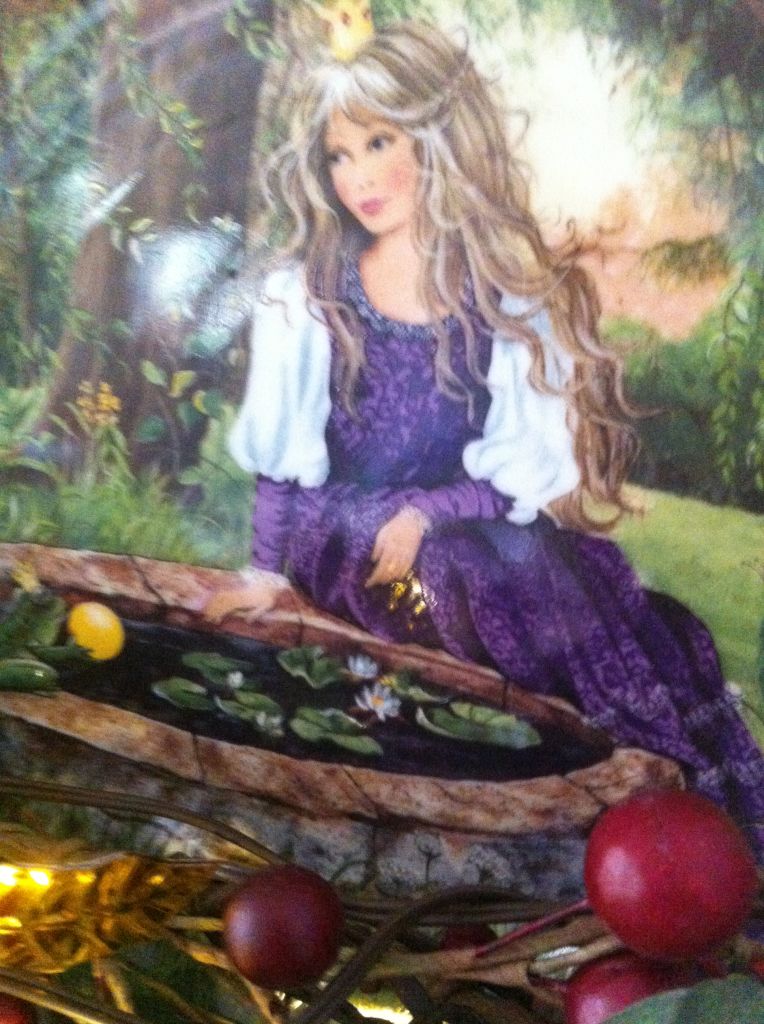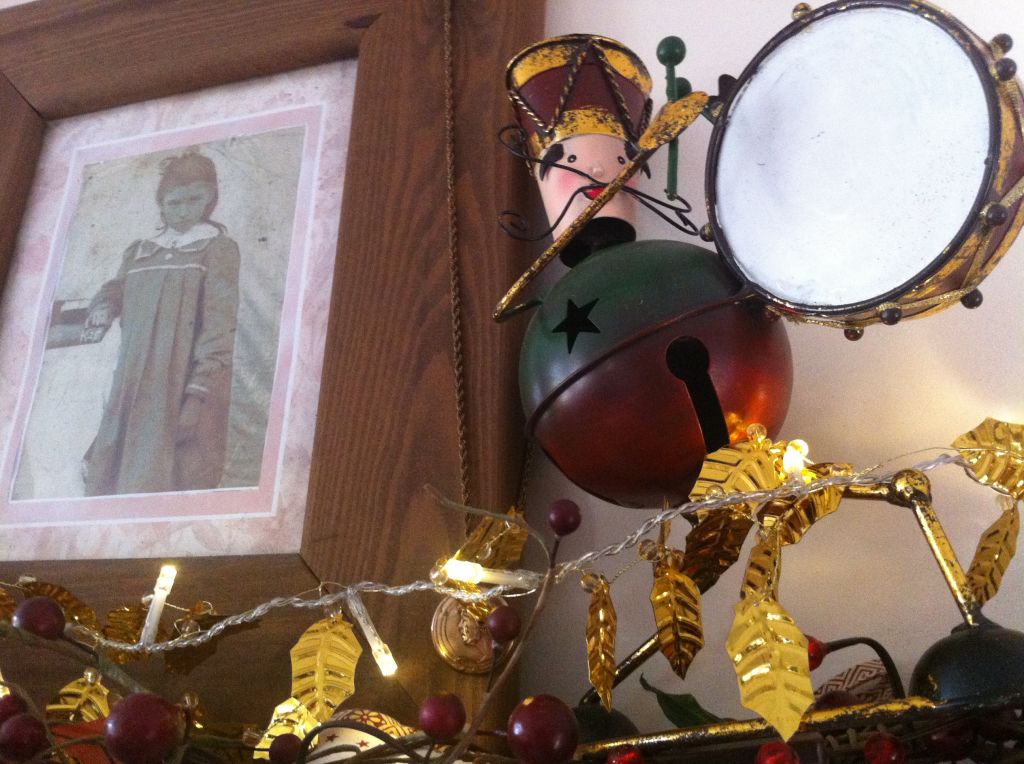 My sitting room, if ever I get that far is more of a luxe fairytale, more dramatic, the kitchen more rustic.
Do you have a preferred 'theme' or 'style' when it comes to Christmas decorating?  I'll be posting more about my adventures in decorating in the weeks ahead but also about food, entertaining, traditions and what Christmas means to me : )
---
---