Winning At Life & Blogging, A Celebration
Over the weekend I zoomed past 4000 followers on Facebook which along with a further unique 2000 follower's approx (email subscribers and other social media platforms) brings me to a cool 6000 unique followers of the blog. I'm amazed and delighted and feel sure that I couldn't deserve it.
I want to say a massive warm thank you to each and every one you lovely people who signed up or clicked a like or follow somewhere along the way because I'm talking;
'Here I am baby, signed, sealed, delivered, I'm yours,' people, not readers or visitors, though I can see you too!
This is about the people who found this blog and said to themselves, I want more of this, this is for me and who have helped the blog and me too, grow in ever fantastical ways, thank you!
My facebook page is the biggest driver of new readers to the blog, and with good reason. Representing two thirds of my total followers it is my favourite social media platform for blogging and for following blogs. I know that makes me old fashioned in social media terms but I started that page with two simple aims;
1. To share posts and drive more traffic here to the blog.
2. To satisfy a desire to share so many beautiful images, quotes, articles, small things that inspire, too multitudinous to share here. Shots of inspiration, wisdom and colour.
I take great pleasure and care in weaving the posts like a tapestry to make the best possible visual feast.
That's how I have to do it, that's how I feel about every space.
While the blog is like a journal, an exploration of thoughts and a sharing of experience, the fb page is all inspiration. I love that other people find it encouraging and inspiring in their lives and I'm so fond of the friends that I've made there. I used to worry it had no clear agenda or theme, I don't now. Again, it has grown organically. I just share what I love and trust others will too. It feeds my soul.
I've found blogging to be the ultimate armchair travel experience and have I travelled far. From genuine connection with kindred spirits all over the world to even further within myself. It's been truly transformative.
I came from the life of a creative, sensitive child, not fitting in the world that I grew to despise, as much as you can despise a place you have no feeling for. It was all a bad joke, school at least surely, COME ON!
Years then as a single parent, always pushing, always thinking of the future, how to make it secure. To, in time, of working as entrepreneur, running my own pr consultancy business, plus a number of arts and culture based projects. By the time it all ended I'd had my third child, health issues and a number of surgeries. 
Looking back over these years I can see a big problem was space. There was no space creatively speaking. It might not look like that from the outside but by the time you do so much paperwork, reporting and fundraising, all within tight parameters there is no time to be really creative if it's not already a part of your life. Once it's a part of your life you find a way no matter what but when you're focused on working hard, supporting a family and building a business you're hard pressed to find time to explore or develop anything, least of all yourself. You think all this effort will get you the freedom to fill the void eventually, it doesn't, because you need first space, and second, action.
There is growth in adversity, but there is no space in it and for creativity you need space.
So I made a conscious decision when I started the blog, I was not going to treat it like a business. I was going to give myself the space I'd never had to just let things marinate, develop and grow. This is why I don't network, don't promote move, or shake. I dabble at times, old habits die hard, but the intention just isn't behind it. It's not as if I can't do these things, because I can hustle. As a rule once I decide to do something it's as good as done, but I am horribly, famously hard on myself, I came here jaded and I decided I'm just going to do this for me, see what happens, where it takes me.
Well that went well didn't it!
Now the blog is maturing, and a book, an actual novel, is written, plus the paints come out regularly, I'm painting! It amazes me, and this is my idea of success more than anything. Money, family, they're wonderful, but I was never the girl who dreamed of those things. I just always felt bored and dissatisfied with 'normal' life. I still do. 
If I had run the blog like a business I'd have a successful blog business now, I could write the kind of blog posts that sell, but I wouldn't have written the book or had time for painting. I believe you can do anything that you want, just not everything.
'Creativity is a wild mind and a disciplined eye.'
Dorothy Parker
And what I always want is to transcend, life, cares… memory. Creating, no matter how well or how badly, it does that for me. It's freedom. The awful thing is I didn't know this, deep down yes but not consciously, not until after I started the blog. I always knew I wanted to write, paint and work in creative industries but I didn't know they would mean so much to me, would give me what I'd always yearned for and couldn't explain. 
'Where I create, there I am true.'
Rainer Maria Rilke
So about this feeling of not deserving all these followers what's that about? Well that's just me being hard on myself. I gave myself space to let the blog go and grow where it would but I didn't learn how not to push myself or how to think that I'm ever doing enough.
So I'll be thinking, I should be writing and posting more blog posts, more poems, writing flash fiction, short stories. I should be drawing and painting more and photographing more, and posting more of my own work in general, and what's worse is I know I could do these things, I know I'm capable. 
And I further know that by doing these things regularly I'd be getting better at them, BUT, I don't have the time, it pains me to say that though in my case it's not an excuse. Believe me I take and protect the time that I use already, I feel the guilt and do it anyway, but I am stretched to my limit.
It's all I can do for now to keep up with editing the book, write a blog post and paint or draw a few times a week plus run the social media pages, plus you know, a house, a garden, a family…
Mostly I just want to stay in my world and get back in flow.
I've had to remind myself I needed space to think freely, to dream and then crucially, to do these things in the first place, not pressure. 
I've been putting myself under horrible pressure over editing for my book. I'm at what's been for me the hardest stage of writing it so far, the final edit, or very close to it, before I start sending it out. Over the weekend I remembered the space thing, how it was the unexpected gift of space that led me here, and decided to take a short break from editing, just a few days.
This is why today, instead of editing and while I have a few hours, I'm celebrating 6000 lovely followers by blogging and reminding myself how far I've come, in life, in blogging, in everything except how I treat myself. I have to do better there.
Next I'm going to pick up my girls, water my trees and paint in the garden…with wine. Thank you again, for being here and for following. Love, Jane.
 "What makes a life worth living?" Noting that money cannot make us happy, look to those who find pleasure and lasting satisfaction in activities that bring about a state of "flow."
Mihaly Csikszentmihalyi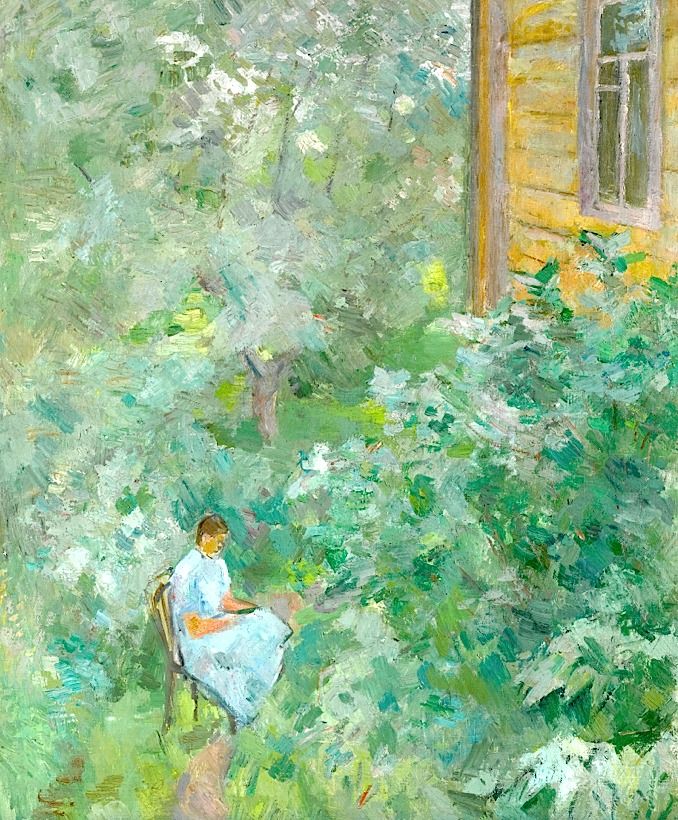 Find me on Facebook HERE 
If you haven't already you might consider following this blog by email? It's easy, just enter your email address in the space provided at the top right hand side of the page under 'About Me'
Thank You
---
---