"Had I not created my whole world, I would certainly have died in other people's. Anais Nin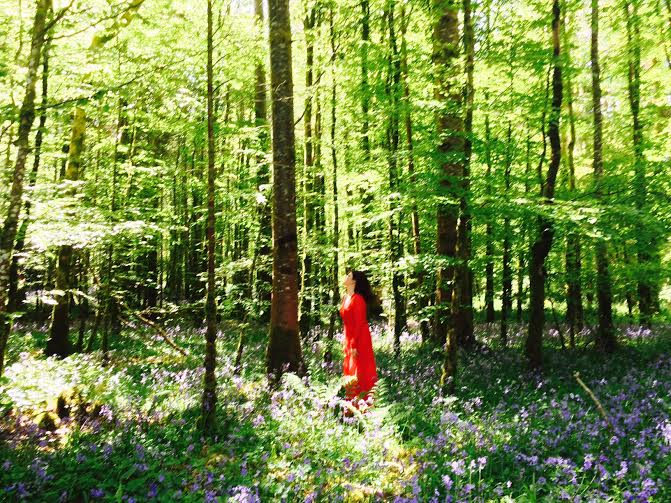 Hello, and the warmest of welcomes to you. I'm Jane, writer, escape artist, creative enabler, rebel in chief and curator here at That Curious Love of Green. Your one stop shop for creative living. Here's a few things you might be interested to know…
.
For 39 years I was one of the 64% of people who know they're not living their creative potential. I was at home for the first time, with babies, no car, little means, and no place to go. In two of the worst winters in living memory. I was also still suffering the effects of medical traumas that had really crushed my 'ness.' To quote the Mad Hatter…;
.
'You used to be much muchier, you've lost your muchness.'
.
That was me. But I was determined to get it back. I knew I wanted to write, to paint, and have a freer more creative existence. I just didn't know how to get it.
.
Friends, I started a blog. I hadn't written creatively in over 20 years but within a year I started writing a novel. That in turn gave me the confidence to take up another life-long ambition, to paint.
.
In September 2018 I published my first novel 
#CailleachWitch
a fast-paced, modern gothic mystery, now available on Amazon.
I've also written a non-fiction book on creativity that I'm illustrating with my own art and photographs. My aim with this book is to empower people in creativity, to show how creativity can be used to improve every area of life, and build a stronger happier existence.
.
I believe in energy, love, creativity. I believe in the individual. I believe I can help anyone who wants to live a more creative, freer life. It's work that I love and feel called to do. I believe in the power of creativity to change the world.
.
I'm passionate about many things, writing, creativity, family, home, reading, art, nature, food, style, evolution, feminism, and world building. In personal freedom, happiness, a better world, and finding new and better ways to live that cares for the earth and all who share it. If that sounds like you then I know you'll feel right at home here. I hope you'll feel free to engage with me here.
.
I post daily on the fb page, sporadically on the website, and almost daily on Instagram. I'm just loving the visual space that is insta at the moment @janegilheaneybarry
Overall I share snippets of everyday life with my family in rural Ireland. My creative process, inspirations, plus anything I find beautiful, inspiring, and helpful to the creative soul.
.
The website is the core of all these, part memory and inspiration palace, part driving/creating force.
.
That Curious Love of Green stands for creativity, creative courage, and the individual. To support and encourage creativity. We don't live in that kind of world but we can create it. That's what we're about here. Empowering the creative spirit that lives in all of us. Creative revolution.
.
'The creative adult is the child who survived.'
.
But we can be more than that. We can do more than survive. It's time.
.
At home I'm mother to three girls who amaze me every day, Shaylyn, is a successful fashion stylist, living in Dublin, and the little ones are Saoirse and Sadhbh. I'm married to a wonderful man, Adrian. His work and passions are politics, farming, boxing, and me, not necessarily in that order.
.
We live in the north west of Ireland, County Leitrim to be precise. It's rugged, wild, and peaceful, the way only wild places can be.
.
Our home inspires me. It's a playground, a canvas. It's a home that feeds creativity for all of us. Our closest neighbour, across an open field, is my brother and his family, in what was our grandparents house. My parents live just a mile away.
.
The local landscape is a deep well of inspiration, though I only discovered that while writing my novel. We have a wild, unkept garden, and a small farm on the
Sliabh an Iarainn
mountain. This mountain landscape where I grew up is the soul and inspiration of my novel, 'Cailleach~Witch.'
.
Along with writing, something in the landscape here saved me. Got me through some of my darkest days, and now they save me from other hells, boredom, monotony, adulthood. So that I'm never bored, I always feel fulfilled.
.
I'm lucky I get to spend my days writing, creating, seeking inspiration. Doing the kind of work I always wanted to do, living the kind of life I always wanted to live. That's not to say that anything about this way of life is easy. It's just the way I choose to travel.
.
My preferred state is one of continuous inspiration. I seek to be always inspired.
.
My professional background btw is pr and arts management. That's proved a good foundation for my creative work and growth. In 2018 I qualified as an art therapist. Another string to my beautiful bow. I've hosted a number of creativity and writing events this past few years, in person and online. As well as one to one life, business, writing, and creativity coaching.
.
I hope to bring my WRITE YOURSELF FREE programme online in the form of an eCourse one of these days. To deliver more workshops, help more people with their creativity ambitions, and to write more books of course.
If you'd like to book a Creativity/Writing/Unblocking coaching session my fee is €55 Write to me janethecreativitycoach@gmail.com and let me help.
.
Adventure starts here…
With Love, Jane.
Sign up to my mailing list here on the blog if these things are interesting to you, and you would like to hear more. It's easy, just enter your email in the space provided and you're in.
Click HERE to read my first chapter, and HERE to take my home tour. And you can find me on FB HERE.
PLEASE NOTE Cailleach~Witch is now available to buy on Amazon and only 99p for the kindle version. Click HERE to buy.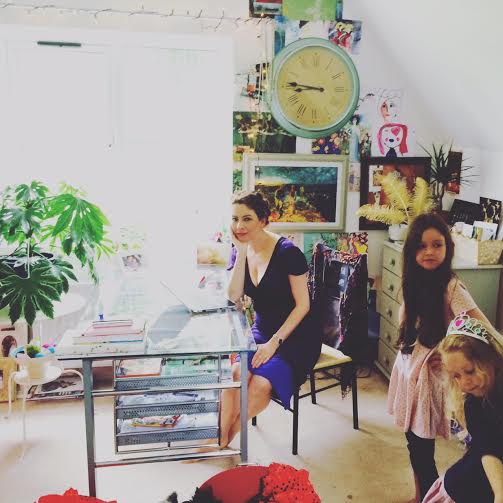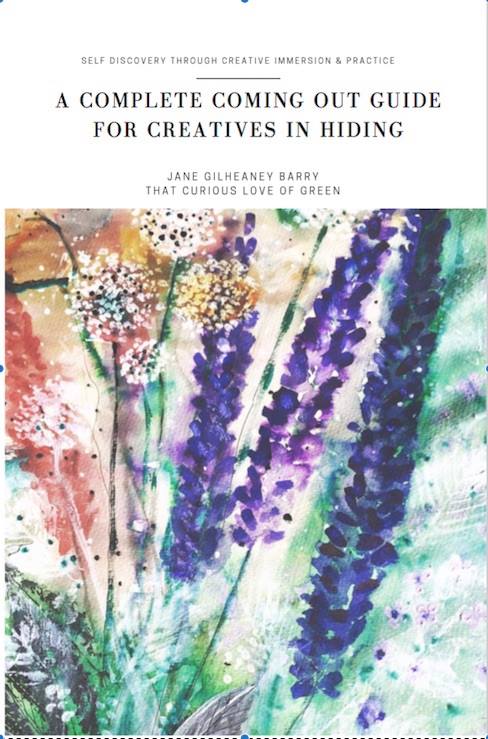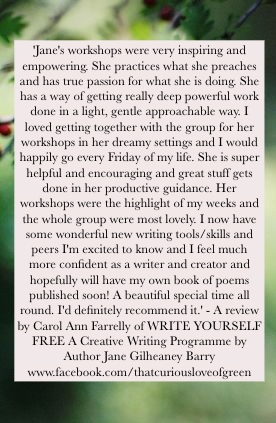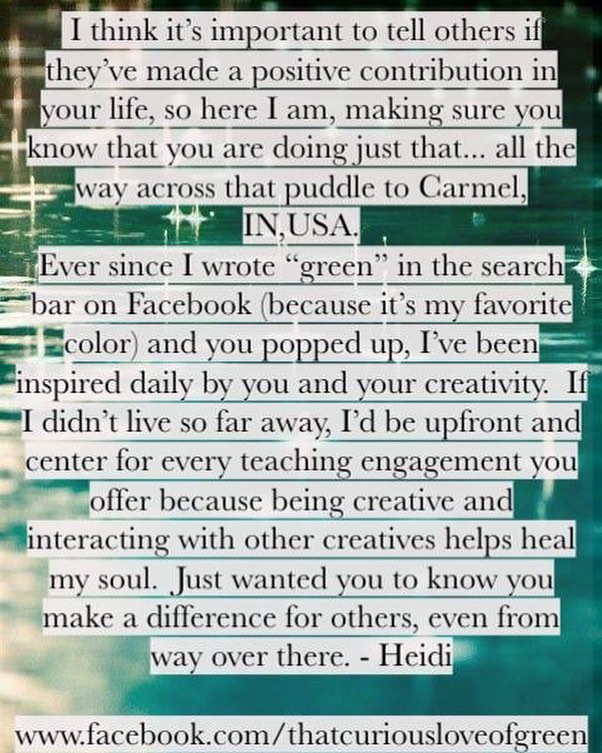 Some More of Your Letters…
"Hi Jane
Firstly, I think of where you live and go a little green with envy. But mostly I think about the greens of growth and expansion of the mind and spirit, like layer upon layer of experience and emotion that add depth to the creative character in anyone open to the adventure.
I think that's what you are encouraging in others with your openness and your explorations.
And sometimes it's just nice to know there are other people in the world who care about the souls out there they've never met on this physical plain. With what is going on right now in my country (these awful elections) opening up your blog is like the clouds parting after days of roiling clouds. Thank you." Marilee
…….
Jane is inspirational, creativity queen extraordinaire. She's carved a community out of the clear blue, and I am so privileged to have been in her first and subsequent creativity bootcamps. I learned to channel the devastation and losses in my life, and resurrected my writing. It had been the crucial piece of my recovery from domestic violence and the losses of death, divorce and owning my story as an abuse survivor. Thank you Jane' – Melissa
…….
Hi Jane,
Met you briefly at the organic centre a few months ago and have been following your blog ever since. I love your random dips into fashion, culture, food, education and society- its benefits and ills. Some days you make me laugh, others I smile or even cry. Anyway, I saw the following piece elsewhere yesterday and thought of you. It's what I love most about your blog – your CREATIVITY – Hope you like it. Thanks for the elements of grace and beauty you bring to everyday life… it reminds me to LIVE life. Marian x
……
Jane
Just had to drop you a line. I have been following you for a bit now and the images, quotes, poems, etc you post never fail to bring a smile to my face. Thank you for sending out kindness and beauty. It's appreciated. Elizabeth
……
Dear Jane, Keep up the fab work.Without wanting to sound like a fruit cake you have inspired me. I have taken out my old box of watercolours, and promised the kids we will paint this evening. I used to be creative but bar cooking have forgotten that side of me. Aisling.
…
Dear Jane adore your blog, the poetry and images the food and shopping lists can so relate.. Think you create a very special presence and the whole tone and depth of your postings is so very beautiful and meaningful..and utterly smart and not at all flimsy, fluffy or wishy washy. I applaud what you do your courage and intellect. From another sensitive, witchy fearsome do absolutely her own thing always soul. Just wanted to show you support and urge you on, for you to know what you do is very special wonderful work, with kindest regards Maria..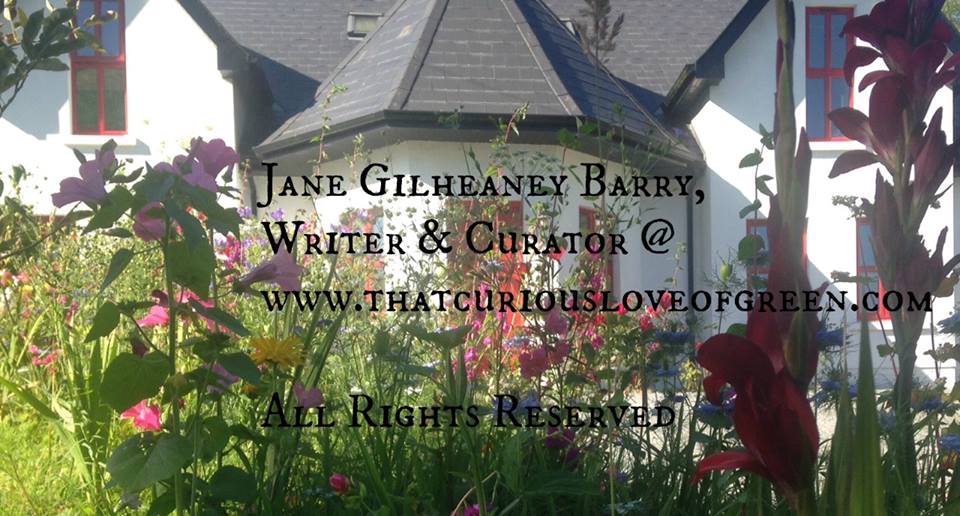 And…
What followers are saying about Jane's 'Creativity Coaching and Bootcamps'…
'This is a fabulous experience! I've been here since the October bootcamp and have no intention of leaving. I've found support, inspiration, and affirmation…as well as a bunch of new friends who I wouldn't trade for anything!' – Kim Smith, Tennessee, U.S
…
'This is an exceptional place to share your hopes and dreams for a creative future!! It is such a safe and welcoming space. I have been here since the October creative Bootcamp and it has been such a wonderful experience!! Everyone in the group had fears and reservations about sharing their innermost creative dreams, but once you say 'the words and soak up the warmth and encouragement you will feel like you can achieve anything!! Please if you can just give it a try, you won't be disappointed!!!' – Michelle Bermingham
…
"This has been a pivotal experience in my life. I'd put away the creative part of myself for so long, only using in cases where I could blend it with something that could be deemed productive. It is like a part of me has reawakened. Creativity itself is productive, we are here to create the life we want.
The group is such a wonderful collection of expressive, compassionate, encouraging and endearing souls. If you are looking for a place to be brave, this is it." – Melissa Steffy
…
"The Creativity Bootcamp has been a key to re-start the stalled Artist inside my heart – I'm already loving the Salon and can't wait to see what this next year will bring! Encouragement, inspiration, and beauty on all sides… I think this was exactly what I've been needing for years, without knowing I needed it. Onward and upward!!' – Jules Sevenky, Kentucky, US
…
'I totally recommend this for any creative individual. I did the bootcamp. I am overjoyed I did, it has led to so many sparks of inspiration, new friendship, fun and advice. I am a blogger and the writing tips I have garnered have been amazing. I write confidently from the soul now.' – Kathryn O'Sullivan
…
"Where to start? The October Bootcamp gave me focus. Daily accountable focus to do something I'd wanted for so long. The way everyone interacted, sparking off new ways of looking at old ideas has been, and I know this sounds cliched, a huge wake up call. I've always created but lacked the discipline to do it every day."
To integrate my personal path of creativity into my everyday life until I was just 'doing' it with almost every breath seemed an impossible thing. Now not a moment goes by where I don't ponder my next step.
They say it takes 6 months to retrain the brain into new habits and I feel a good measure along that path already. The Salon is the natural extension of the Bootcamp. A comfortable home to venture into after a day of mundanities. Where one can get sit down and talk about what ideas have cropped up, how best to express oneself and feel like you've plonked down into a comfortable chair to talk with those who just 'understand' and embrace your creativity." – Tig Beswick, Canberra, Australia
"The first bootcamp was my greatest gift of 2015 –it deepened my creative practice, led me into my long-lost tribe, connected me to my kindred spirits, and helped me deal with the plagues of pursuing a creative life — the doubts, fears, guilt, and anger, to name a few.
If you have ever wondered and looked for a safe but productive place for your inner artist, then consider participating in the 2nd Creativity Bootcamp in February.
It doesn't matter whether that inner artist is a seed, a sprout, a shaky shrub, or a full-grown tree — the bootcamp will help you with what you need at your particular creative stage.
I was a misshapen bonsai, but now I am definitely something else that grows in a magical forest." – Marichit Garcia, Artist at Ink & Water, Pasig, Philippines.