Jane Gilheaney Barry
Writer, PR, Creativity Coach…
Welcome… Step inside a feast of good living to a world of creative richness and expression, writing, art, free thinking, family, food, decadence, glamour & more…
In need of encouragement and inspiration for your own life and creativity? Find it here, along with thoughts, insights and tips on everything from writing process to creative living.
In 2012 I took the decision to go creative, to openly embrace, explore, and prioritise my creativity like never before.
Timeline of Happiness… 2012 – Started this blog, 2013 – Started writing a novel, 2014 – Started Painting, 2015 – Hosted a month long Creativity Bootcamp and created 'That Curious Love of Green – Creativity Salon,' – An online global community for creative people. 
And coming soon…  my all new Creative Writing Courses & Retreats will be running from the comfort of our home in rural Ireland…
In need of hands on help? If you're a creative person in need of coaching you can hire me on a one to one basis. I can help. Email janebarry17@gmail.com for a chat.  
I'm now taking bookings for 2016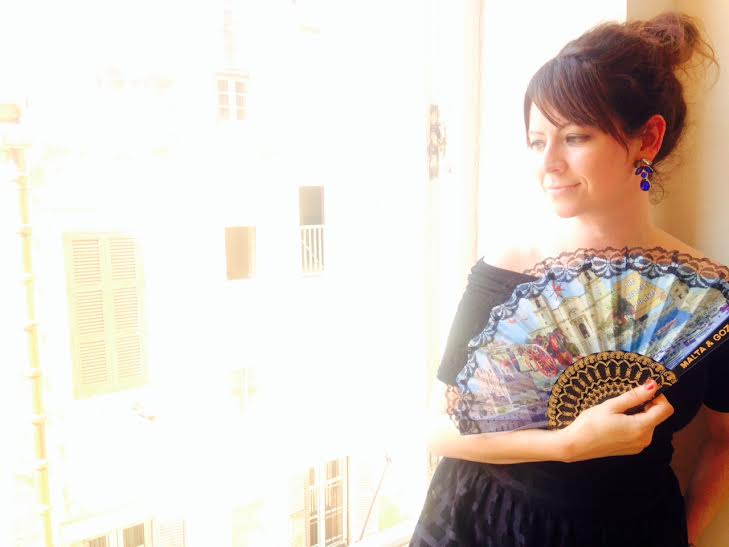 A little bit about me… I live with my husband Adrian and our children Shaylyn, Saoirse and Sadhbh in Ireland's least populated county of Leitrim. It's wild, green, quiet, and beautiful.
We grow some of our own food and are dabbling in permaculture. This year we planted 60 native trees in our front garden…
Passionate about nature and sustainable living we love good food, wine, cooking and entertaining.
I'm not into waiting or postponing life, I'm for living now and being true to myself.
I'm interested in peoples happiness, evolution, art, and being a good human. I'm interested in how we make the world a better place. 
I appreciate the little things but like big thinkers, doers and dreamers. I believe we're all creative with unlimited potential. I believe it's our duty to grow, change and be always learning, to love ourselves so we can love and put more love in the world. I want to be part of that conversation. 
'Start your own revolution, cut out the middle man.' Billy Bragg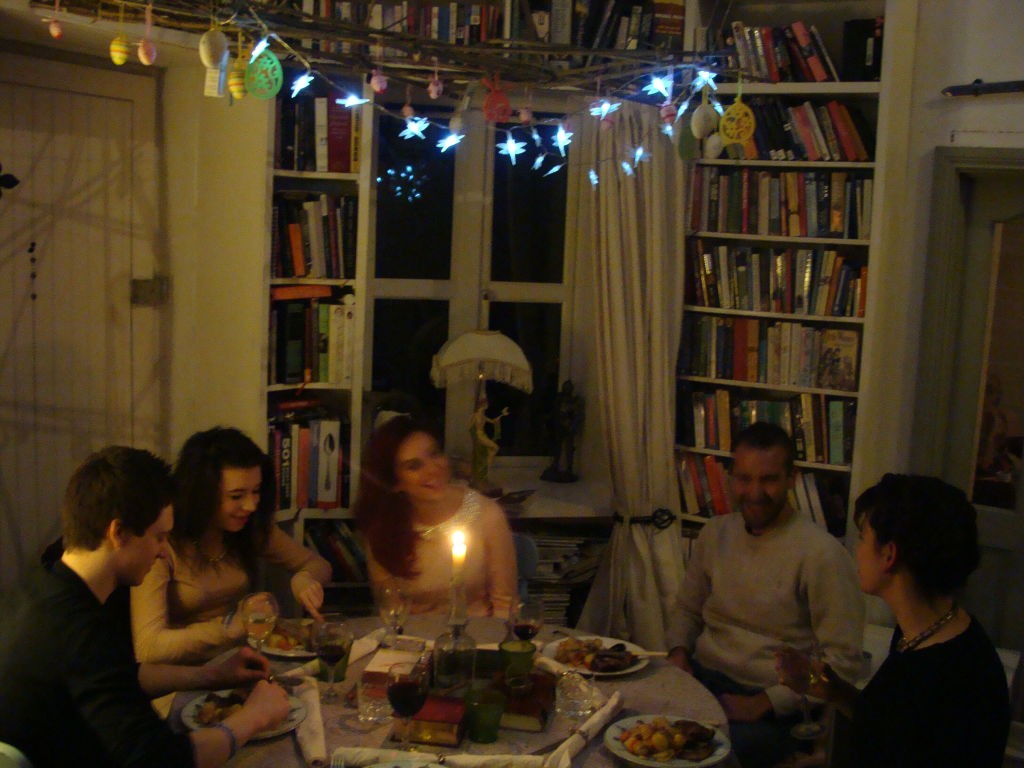 Here in Leitrim we designed and built our happy home, a romantic tall flowers, red windows and two chimneys dream.
The house is a muse, it inspires me. I love decorating, vignetting, photographing and sketching it.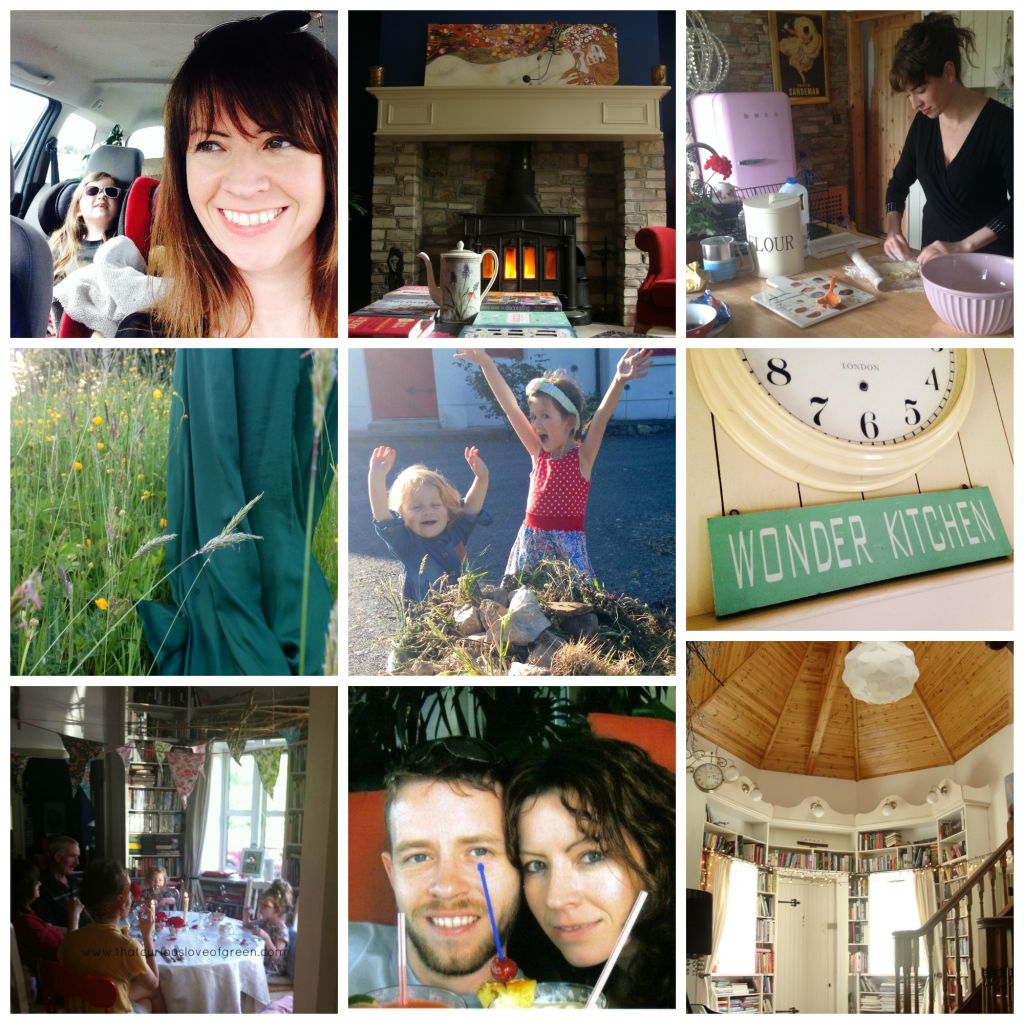 Outside we've a lovely wild garden and a small farm on the Sliabh an Iarainn mountain…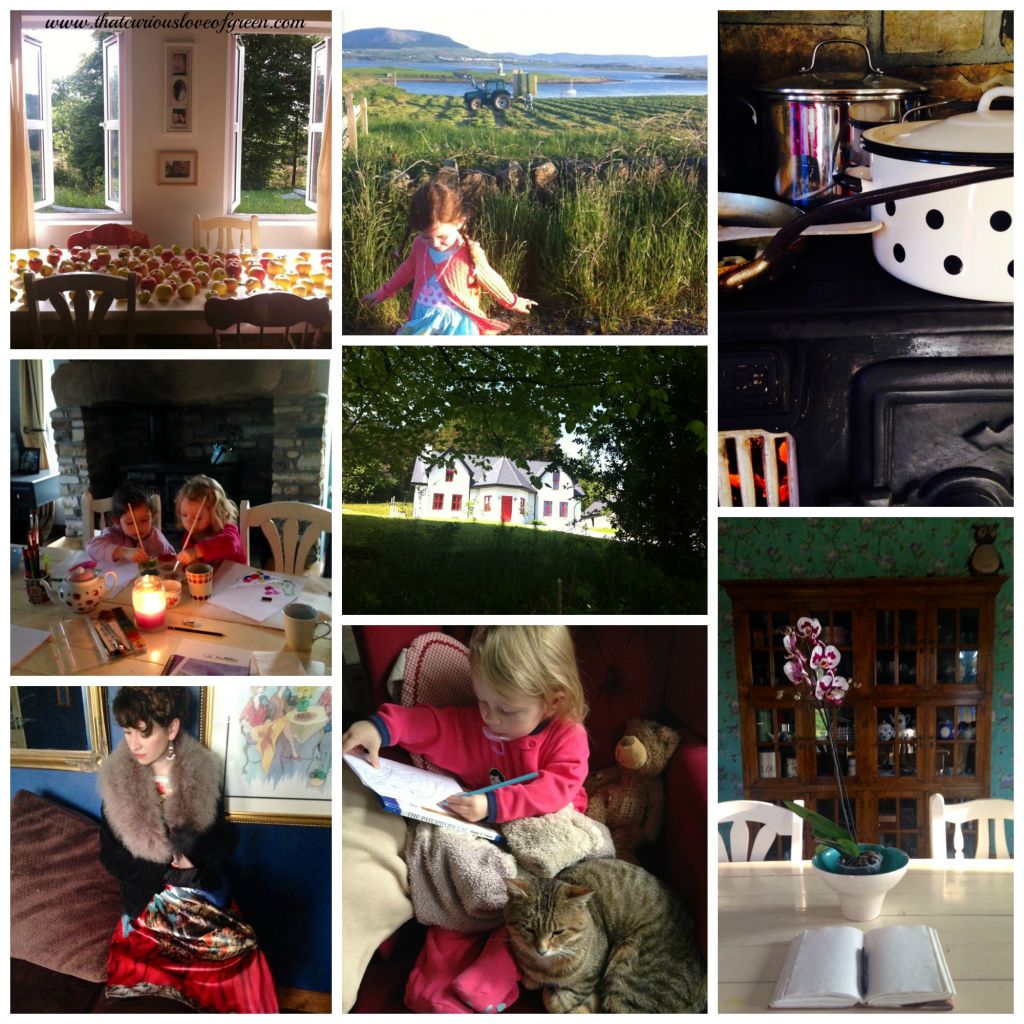 For a while, after I had my children, I lost myself, there are so many ways to lose yourself, this and related ill-health was mine.
I was always a writer, an artist in my soul. I knew it but I wasn't really doing anything conscious with it like 'actual' writing. I'd been writing for work but not 'creatively' since my school days.
So what changed? What enabled me to make the move to conscious creation, to 'actual' writing every day, to blogging and painting, to writing a novel? All within two years?
Making my creativity a priority saved me. At 42 I can say these past few years since starting the blog have been some of the happiest, strongest and most fulfilled of my life. 
'Beware for I am fearless and therefore powerful.' Mary Shelley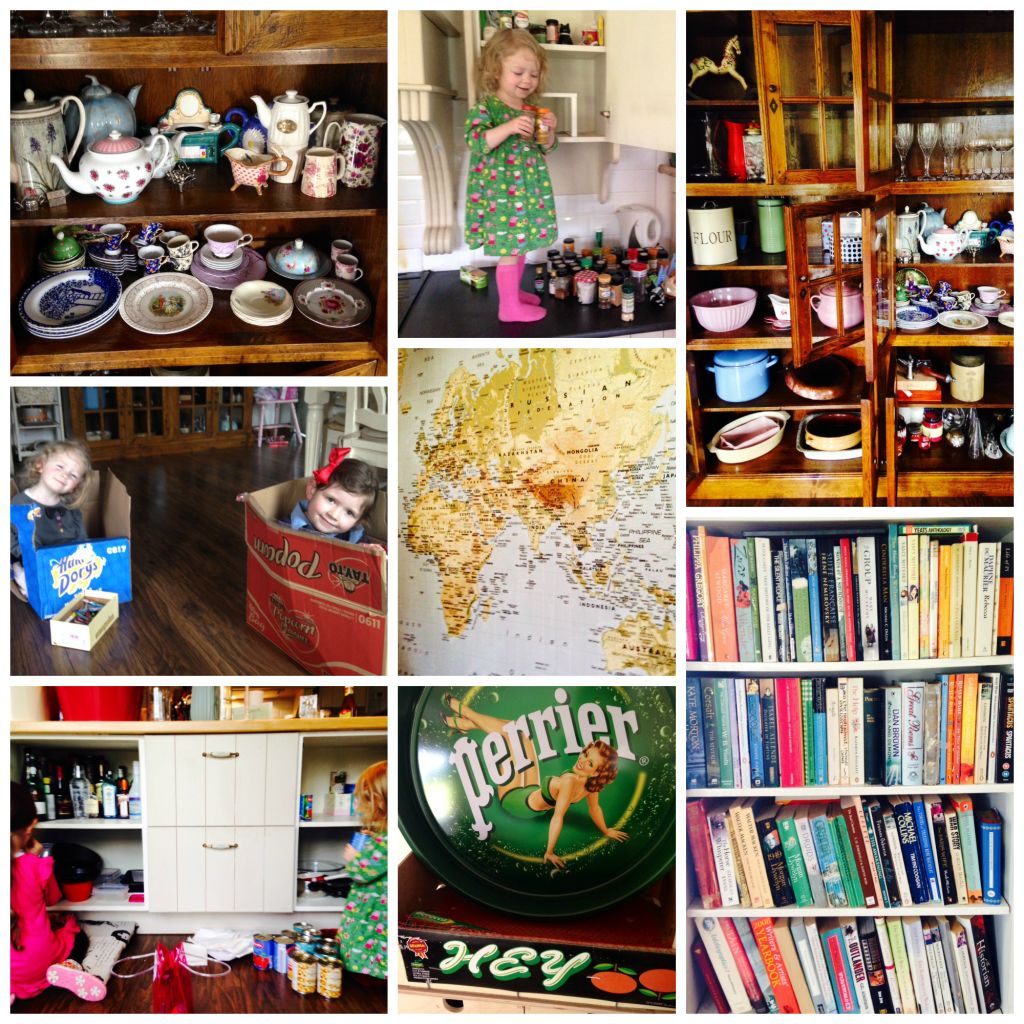 I started this blog to explore my creativity, because I was ready for healing and change in my life. I wanted an adventure and to see where it would lead me.  I hoped it might lead me to writing that novel I knew I had in me.
Best – decision – ever!!!
That's a snapshot of me and my big juicy life here in Leitrim. I hope these pages will help you embrace your own passions or keep you company as you travel your own path.
xo Jane, Writer, Coach, Inspirer…
My Professional Bio:
Jane Gilheaney Barry is a Writer and Creativity/Life Coach, Curator of the hugely successful lifestyle and creativity blog and brand, That Curious Love of Green. In three years of blogging Jane has attracted a following of over 10,000 fans and helped countless others tap into and make the most of their own creativity.
In a past life Jane ran her own Public Relations and Business Consulting Company specialising in project design and development, arts, tourism, culture, community, plus life and business coaching.
For eleven years she ran the groundbreaking Shaylyn Group Ltd, a traditional performing arts company and show she founded in 2000. She designed and delivered four major arts based projects worth a combined investment in the region of over 750,000 euro.
Jane is currently focused on bringing her first novel to publication, coaching, and building her online community dedicated to conscious creative living.
Read the first chapter of my novel HERE
Want more? Read another juicy excerpt from my novel HERE
Never miss a post, subscribe to new posts HERE
For daily updates plus visual shots of beauty, colour and inspiration you can also follow

That Curious Love of Green

on Facebook HERE
Read more about and join my creativity salon HERE
Need a 'Creativity Coach'? Are you a creative person in need of coaching? Hire me… Now taking bookings for 2016… 

janebarry17@gmail.com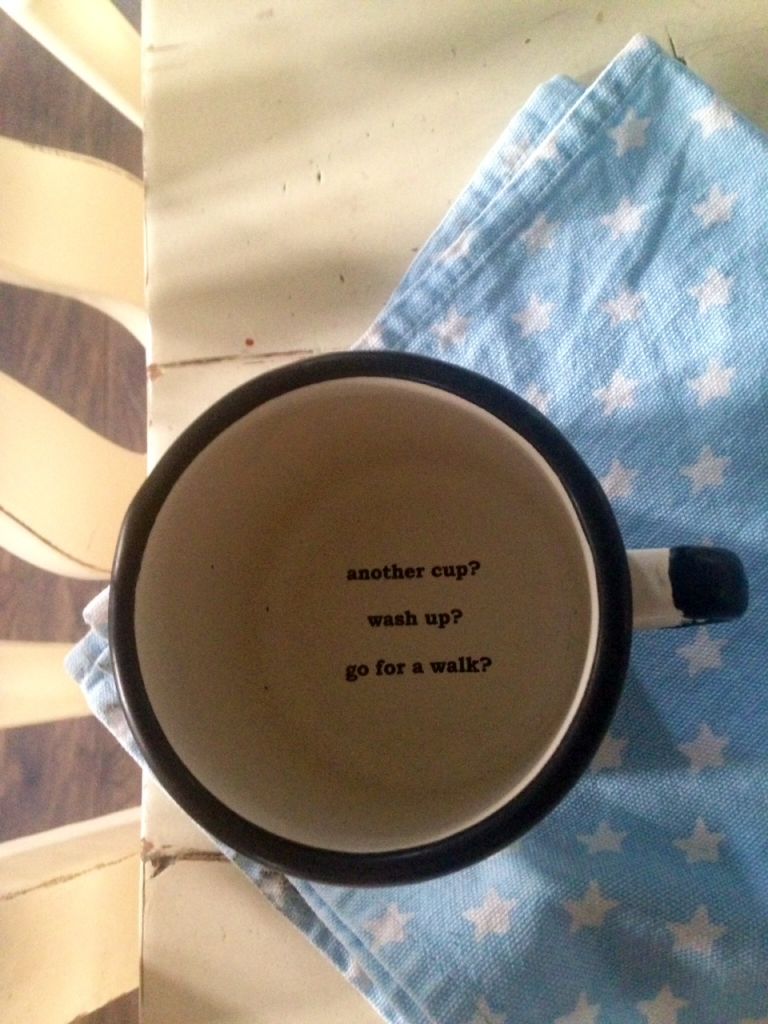 Some of Your Letters…
Hi Jane,
Met you briefly at the organic centre a few months ago and have been following your blog ever since. I love your random dips into fashion, culture, food, education and society- its benefits and ills. Some days you make me laugh, others I smile or even cry. Anyway, I saw the following piece elsewhere yesterday and thought of you. It's what I love most about your blog – your CREATIVITY – Hope you like it. Thanks for the elements of grace and beauty you bring to everyday life… it reminds me to LIVE life. Marian x
……
Jane
Just had to drop you a line. I have been following you for a bit now and the images, quotes, poems, etc you post never fail to bring a smile to my face. Thank you for sending out kindness and beauty. It's appreciated. Elizabeth
……
Dear Jane, Keep up the fab work.Without wanting to sound like a fruit cake you have inspired me. I have taken out my old box of watercolours, and promised the kids we will paint this evening. I used to be creative but bar cooking have forgotten that side of me. Aisling.
…
Dear Jane adore your blog, the poetry and images the food and shopping lists can so relate.. Think you create a very special presence and the whole tone and depth of your postings is so very beautiful and meaningful..and utterly smart and not at all flimsy, fluffy or wishy washy. I applaud what you do your courage and intellect. From another sensitive, witchy fearsome do absolutely her own thing always soul. Just wanted to show you support and urge you on, for you to know what you do is very special wonderful work, with kindest regards Maria..
And…What members are saying about the 'Creativity Salon'…
'This is a fabulous experience! I've been here since the October bootcamp and have no intention of leaving. I've found support, inspiration, and affirmation…as well as a bunch of new friends who I wouldn't trade for anything!' – Kim Smith
'This is an exceptional place to share your hopes and dreams for a creative future!! It is such a safe and welcoming group. I have been here since the October creative Bootcamp and it has been such a wonderful experience!! Everyone in the group had fears and reservations about sharing their innermost creative dreams, but once you say 'the words and soak up the warmth and encouragement you will feel like you can achieve anything!! Please if you can just give it a try, you won't be disappointed!!!' – Michelle Bermingham
"This has been a pivotal experience in my life. I'd put away the creative part of myself for so long, only using in cases where I could blend it with something that could be deemed productive. It is like a part of me has reawakened. Creativity itself is productive, we are here to create the life we want.
The group is such a wonderful collection of expressive, compassionate, encouraging and endearing souls. If you are looking for a place to be brave, this is it." – Melissa Steffy
"The Creativity Bootcamp has been a key to re-start the stalled Artist inside my heart – I'm already loving the Salon and can't wait to see what this next year will bring! Encouragement, inspiration, and beauty on all sides… I think this was exactly what I've been needing for years, without knowing I needed it. Onward and upward!!' – Jules Sevenky
'I totally recommend this for any creative individual. I did the bootcamp. I am overjoyed I did, it has led to so many sparks of inspiration, new friendship, fun and advice. I am a blogger and the writing tips I have garnered have been amazing. I write confidently from the soul now.' – Kathryn O'Sullivan
"Where to start? The October Bootcamp gave me focus. Daily accountable focus to do something I'd wanted for so long. The way everyone interacted, sparking off new ways of looking at old ideas has been, and I know this sounds cliched, a huge wake up call. I've always created but lacked the discipline to do it every day."
To integrate my personal path of creativity into my everyday life until I was just 'doing' it with almost every breath seemed an impossible thing. Now not a moment goes by where I don't ponder my next step.
They say it takes 6 months to retrain the brain into new habits and I feel a good measure along that path already. The Salon is the natural extension of the Bootcamp. A comfortable home to venture into after a day of mundanities. Where one can get sit down and talk about what ideas have cropped up, how best to express oneself and feel like you've plonked down into a comfortable chair to talk with those who just 'understand' and embrace your creativity." – Tig Beswick