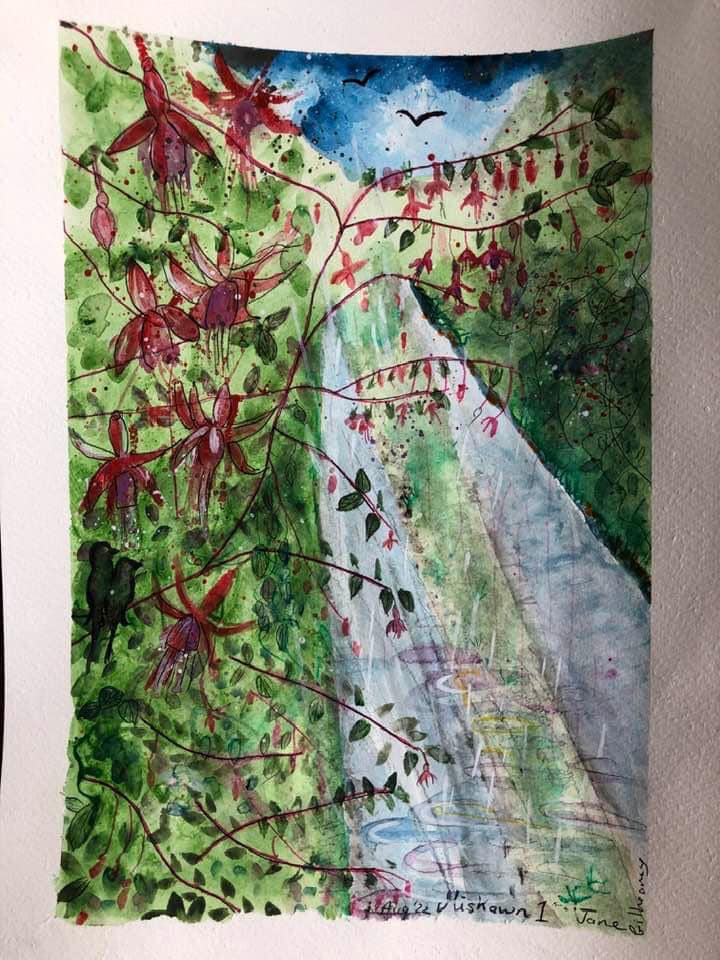 Miskawn 1 – A New Painting
'I walked over the lane to my grandmother's house, passed fields we used to play in.
A lane that used to seem so long, with fields that ran on, forever we thought.
And a house, that used to hold so many, so close against the mountain.
Only to see,
it was not the lane,
or the house or the fields that were warm and endless and deep, or that held us, so many, and close, against the mountain.
It was you.'
Hello, from verdant and sunny Leitrim. Ireland's least populated county. We like our space. How many of you have a memory like this of a childhood place?
Miskawn 1 is the second in a series inspired by the landscape of my writing. The goal is something like peace, inspiration, the work of the soul and the soul of place…